When it comes to places to visit, Idaho is often overlooked. The state of Idaho is often referred to as the "Potato State," and in the same way that the lowly potato rounds out a meal, the variety of landmarks and monuments found in Idaho plays a significant part in rounding out the state.
Once you've actually gone there and seen them for yourself, you will wonder why it took you so long to get around to viewing these amazing landmarks.
Here is a list of some famous landmarks in Idaho that should go on everyone's bucket list.
1. City of Rocks National Reserve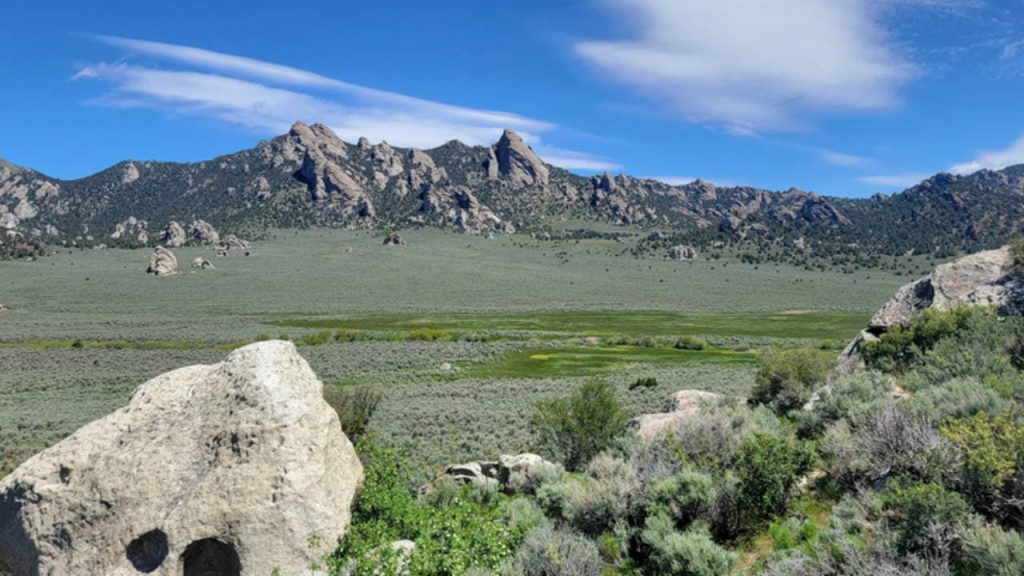 The rock formations of City of Rocks National Reserve that are referred to as Window Arch and Twin Sisters are two of the geological features that have garnered the greatest attention over the years. Climbers come to the park from all over the world in order to put their talents to the test.
There are climbing routes available for climbers of all skill levels, from novices to seasoned veterans. During your tour, you will also have access to hiking trails that were first used by pioneers hundreds of years ago.
2. Idaho State Capitol Building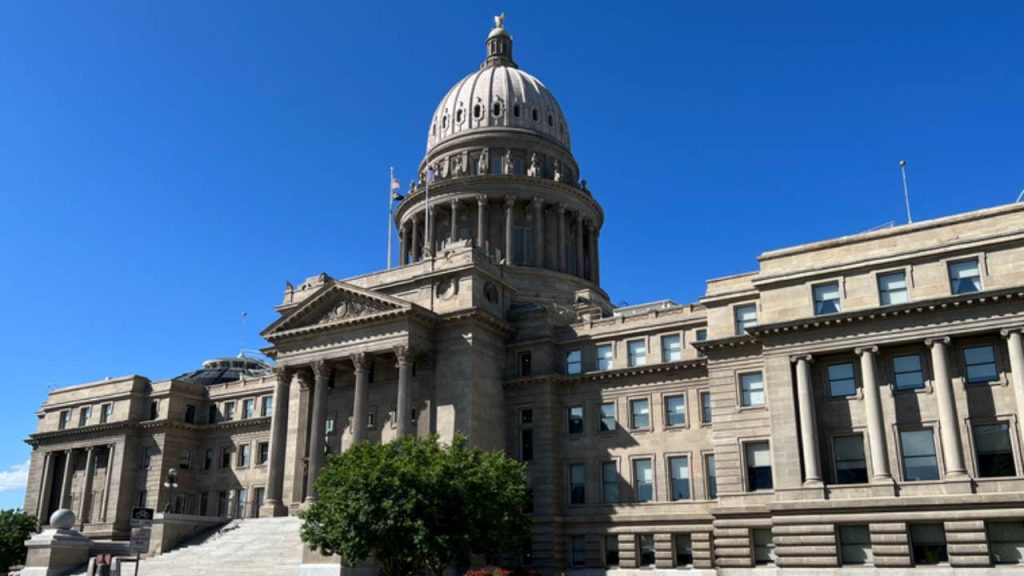 Its stunning design was inspired by the Vatican's St. Peter's Basilica and the British capital's St. Paul's Cathedral. Georgian red marble, Alaskan gray marble, Italian black marble, and Vermont green marble were used to create an eye-catching interior design.
Inmates from the Old Pen actually mined sandstone from the nearby Table Rock in order to finish the construction of the structure, which is another interesting detail.
3. Craters of the Moon National Monument & Preserve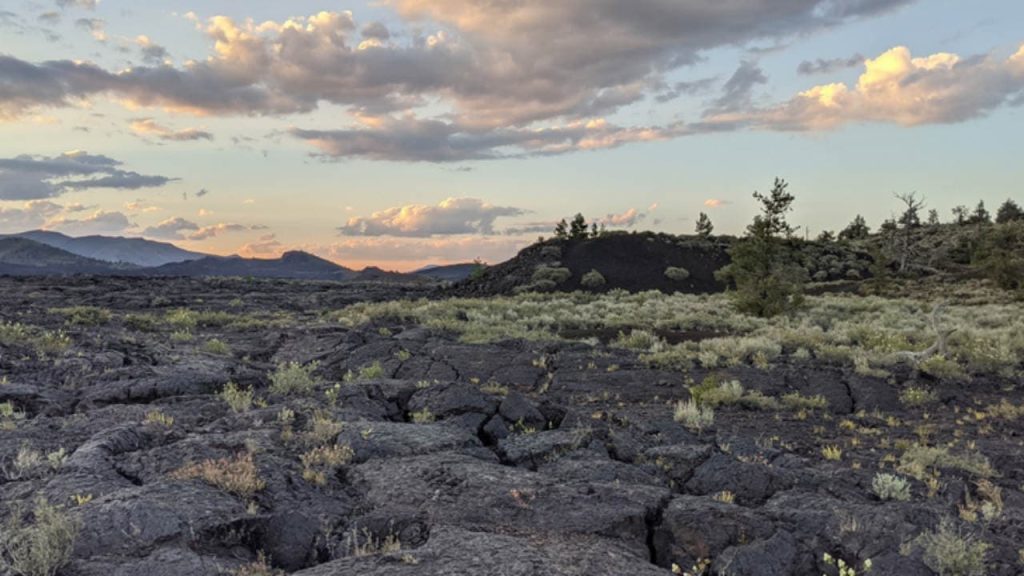 One of the most impressive national monuments in the United States is Craters of the Moon National Monument & Preserve in southern Idaho, where more than 53,000 acres are covered with sagebrush and volcanic structures.
The site can be explored in a variety of ways, including by car, horseback, or foot. Aside from the beautiful scenery, be on the lookout for the local fauna. Potential wildlife sightings on the North Flow Crater Trail include bobcats, skunks, foxes, and even mountain lions.
If you are a history lover, then make sure to check out these stunning historical sites in Idaho.
4. Hagerman Fossil Beds National Monument
The Hagerman Fossil Beds National Monument preserves fossils that date back over 3.5 million years and were formed throughout that time. You can visit this location, which is one of the amazing ancient monuments Idaho has to offer.
It is particularly well-known for the fossils of Hagerman horses that may be found in the Hagerman Horse Quarry. Many people believe that a zebra and a horse from our present day were responsible for the offspring of the Hagerman horse. The fossils discovered here constitute the most extensive collection of Hagerman horse fossils to be found anywhere else in North America.
5. Idaho Falls Idaho Temple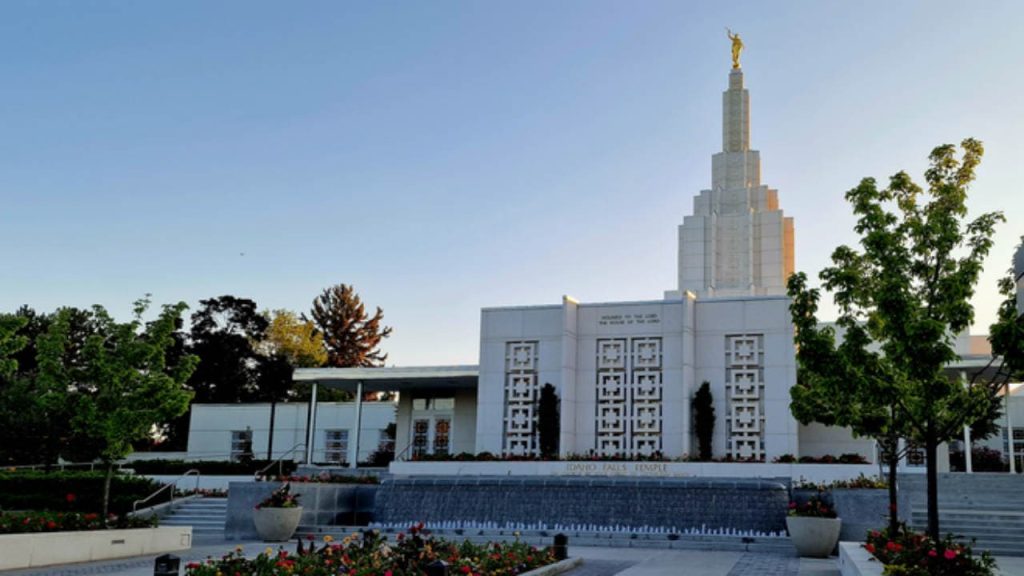 The Idaho Falls Idaho Temple's modern single-spire architecture stands above the surrounding beauty. The temple lies in a lush valley surrounded by mountains and the Snake River.
This was the Church of Jesus Christ of Latter-day Saints's first temple in Idaho, and it was modeled after a Nephite temple. Both the 92,177 square foot building and gardens are immaculate. The gardens, often called the Garden of Eden, provide tired souls with a reprieve in nature and a tranquil, meditative atmosphere.
6. Hells Canyon National Recreation Area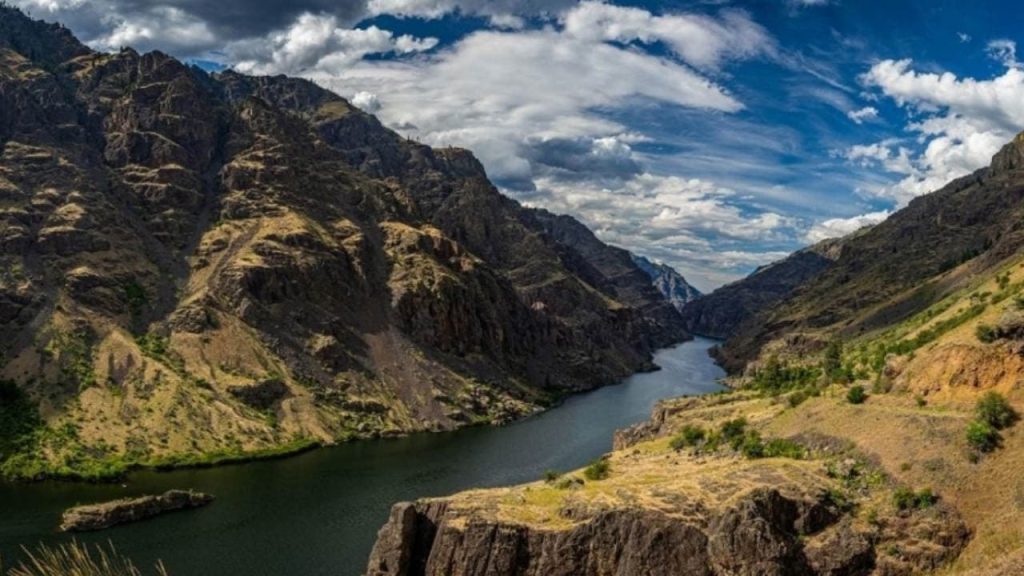 Many important Nez Perce religious and cultural sites are located within Hells Canyon National Recreation Area. It is the largest and deepest gorge in North America, and it can be found on the border between Idaho and Oregon.
The expansive park is a fantastic spot for outdoor activities like rafting and hiking, and it boasts breathtaking scenery. Visitors interested in nature or Native American culture will find a lot to adore in Hells Canyon National Recreation Area.
You might also find it necessary to know about the best places to visit in Idaho.
7. Perrine Memorial Bridge
If Ira Burton Perrine had not conceived of the idea to construct a dam on the Snake River, Twin Falls would have remained a desert outpost rather than the thriving city that it has become in recent decades.
During your time in the city, you absolutely must make it a point to pay respect to his work by walking across the Perrine Memorial Bridge. In addition to its historical significance, the fact that this arch bridge is the fourth highest in the United States is a remarkable achievement in engineering.
8. Idaho State Museum
The Idaho State Museum is a fantastic starting point for anyone curious about the Gem State. The museum's 800,000 square feet are filled with antiques, pictures, and other displays. Furthermore, there are fascinating multimedia displays to explore.
The museum provides insight into Idaho's past, present, and future for its guests. Everyone, from lifelong Idahoans to curious tourists, should make the trip.
9. Museum of Idaho
The Museum of Idaho is both a historical and scientific institution, housing informative displays on the state's culture and ecology. The museum showcases Idaho's extensive geological, archaeological, and paleontological archives in its permanent collections.
This museum in Idaho Falls also houses a wide collection of artifacts. The museum's most well-known exhibits are a reproduction of the Columbian Mammoth and an original American flag from the time of the Revolutionary War.
10. Minidoka National Historic Site
One of Idaho's more solemn historical destinations is Minidoka National Historic Site. Executive order 9066 was signed by President Franklin D. Roosevelt during World War II. As a result of this directive, about 120,000 Japanese Americans were sent to camps like Minidoka where they would spend the duration of the war.
To this day, the site serves as a memorial to the more than 13,000 people who spent time at the Minidoka War Relocation Center. Those who are interested in the lives and struggles of the prisoners can get insight by visiting facilities.
11. Old Idaho Penitentiary Site
During its 101 years of existence, from 1872 to 1973, the Old Idaho Penitentiary Site, sometimes known as "Old Pen," harbored many deadly felons. Visitors interested in seeing the prison grounds can do so via guided tours of the facility, which is one of the more odd well-known sights in Idaho.
Visitation allows you to see and learn about prison life, including the gallows, canteens, and other facilities. Located in Boise, Idaho, the site will provide you with an interesting glimpse into the lives of Boise's inmates in the late 19th and early 20th centuries.
12. Oregon Trail Memorial Bridge
From the Oregon Trail Memorial Bridge's vantage point high over the Boise River, sights like the Idaho State Capitol and the Train Depot can be appreciated in all their splendor.
This bridge, built in the Art Deco style, was designed and built by Morrison Knudsen in 1931. The bronze plaques commemorating the bridge's dedication and the ceramic tiles depicting pioneer wagons and Western vistas make the bridge unique.
13. Sawtooth National Recreation Area
There are beautiful aspen and pine trees, lakes, and wildlife in the Sawtooth National Recreation Area, making it a wonderful recreational destination. Numerous outdoor activities are available in the region, including swimming, hiking, mountain biking, and camping.
Moreover, Thompson Peak, located within the recreation area, offers stunning panoramas of the surrounding landscape. If you plan on going, pack your hiking boots and camera.
14. Silverwood Theme Park
Silverwood Theme Park in Athol, Idaho, is the perfect place to spend a day laughing and playing. When it first opened in 1988, visitors could enjoy a variety of carnival attractions, retail outlets, and dining options.
Due to its expansion throughout the years, the park is now the largest amusement park in the Pacific Northwest, surpassing even Boulder Beach Water Park. In this theme park, visitors may enjoy more than 70 rides and attractions.
15. Bald Mountain
Bald Mountain is the highest peak in the Sun Valley area. Sun Valley is a mountain resort in south-central Idaho that is known for its charming atmosphere. Whatever the season, Sun Valley is full of spectacular experiences waiting to be had.
In the winter, the snowy weather beckons skiers to the slopes of the nation's first ski resort, while in the summer, the mountains offer the ideal setting for a variety of outdoor activities such as hiking, biking, boating, and horseback riding.
16. Yellowstone National Park
Yellowstone National Park isn't just the most popular state park in Idaho, but is one of the most scenic state parks in the world as well. The absolutely exceptional wilderness land is around 3,500 square miles in size and is situated on a volcanic hot spot, which accounts for the region's amazing hot springs and water fountains.
17. Snake River Canyon
If you are looking for a place to hike or go boating, then Snake River Canyon is a must-visit place in Idaho. The old obsidian magma is carved through and crossed by the Snake River. Moreover, the Snake River Canyon offers a beautiful location for trekking and fishing, as well as two sizable waterfalls and a number of hot springs.
Nature had a significant impact on the development of this state, thanks to its stunning environment, steep mountains, snow-covered summits, pristine wilderness, glacial lakes, intriguing animals, exciting geothermal natural hot springs, and flowing waterfalls. And a visit to any of these breathtaking sites would be a once in a lifetime experience.