Illinois has the best of both worlds with its impressive countryside along with Chicago as the largest city. Endless number of intriguing places can be found in Illinois, and there are some wonderful sites of this beautiful state that have become landmarks for all.
Some top famous landmarks in Illinois are listed for you to visit next time.
1. Buckingham Memorial Fountain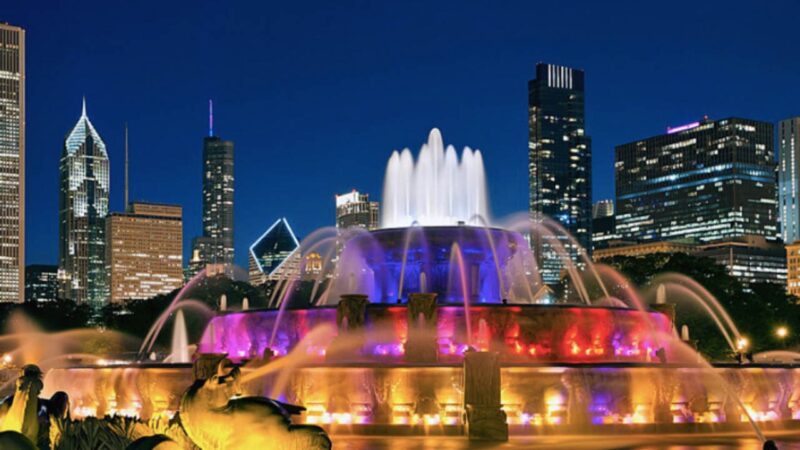 Located as a famous landmark in Grant Park, the Clarence Buckingham Memorial Fountain is at the top of the list. It is one of the largest fountains in the world. Since 1927, this fountain has gained lots of attention.
Every hour, the fountain has a stunning 20-minute water show that shoots water up to 150 feet high. The show is accompanied by music and impressive lighting. No matter how many times you witness such an astonishing show, this landmark is something you feel like coming back to.
Willis Tower remains one of the most recognizable landmarks in the country. It stands with a height of 1,729 feet. Because of its great height, it was the tallest skyscraper for a long time from 1973 to 1988.
Interestingly, it is 108 stories and all the floors are occupied by offices, institutions and more. Looking through the glass floor is one of the unforgettable experiences you will enjoy in this tower.
3. Cahokia Mounds State Historic Site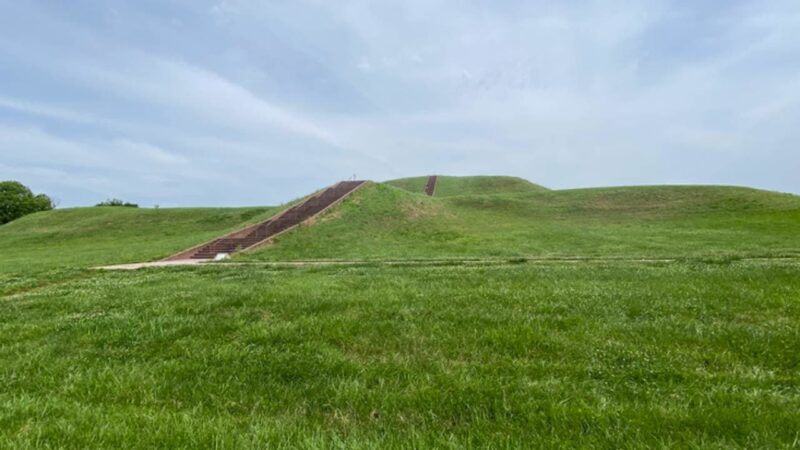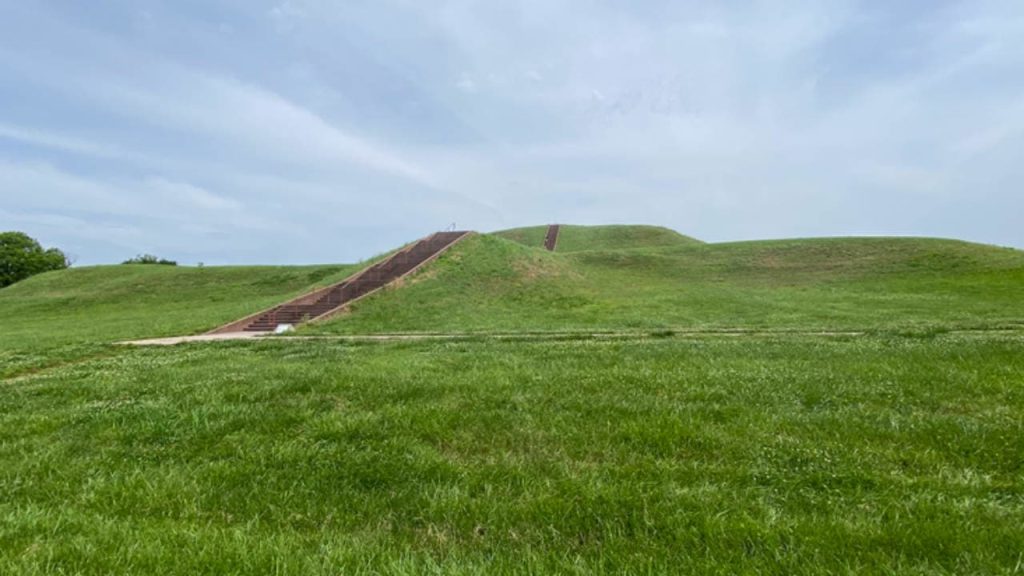 One of the most recognizable landmarks of the big city of St. Louis is the Cahokia Mounds State Historic Site. There is an on-site museum that displays historical artifacts and elaborates on different original stories of the state. The earthen mounds are from the ancient inhabitants of the previous city, and it dates back to 1250 CE.
4. Millennium Park
If you visit Chicago, then one of the landmarks that you just cannot miss is the Millennium Park. This 24.5-acre green space is unlike any other landmark. Not only is it a wonderful architecture, it is also an impressive structure. It was opened in 2004 and this modern structure has gained a lot of popularity within less time because of its charming beauty.
5. Pullman National Monument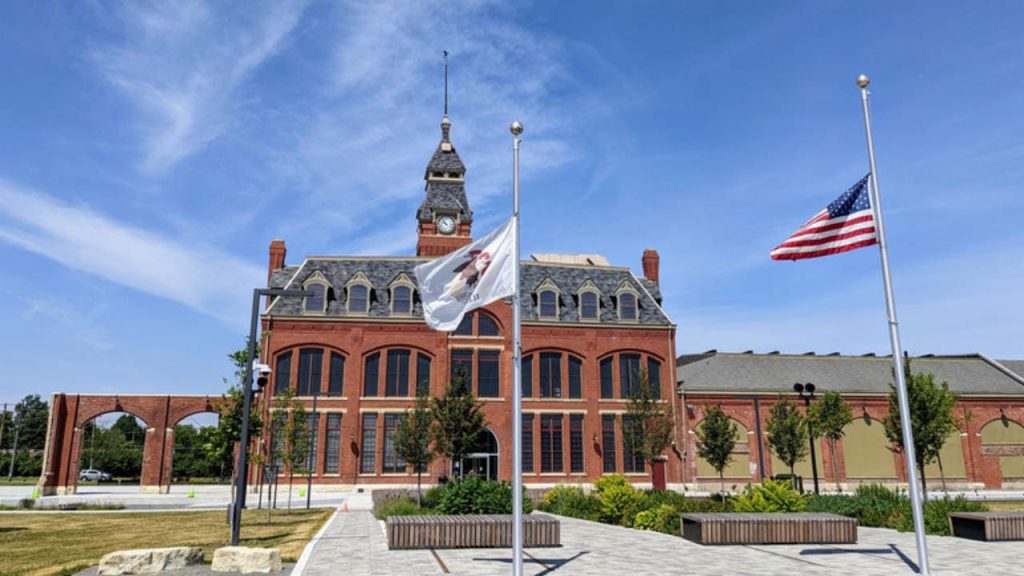 Erected in 1894, Pullman National Monument is a site constructed to pay tribute to the deaths from the Pullman strike. The incident was a pivotal point for the US labor law, so this landmark symbolizes a great importance for the nation. Beside this landmark, there is also the Pullman Visitor Center and A. Phillip Randolph Pullman Porter Museum which you must try checking out.
Right in Chicago, Lincoln Park Zoo is a green oasis. Amid the vibrant city, this landmark is home to more than 200 species of animals. With its extensive conservation program, the zoo is committed to preserving the wildlife. Some rare species found in this zoo are African Penguins, American Black Bears, Bolivian Gray Titi Monkeys and more.
Navy Pier is not only a landmark but also a very popular tourist destination in Illinois. It has a beautiful large Ferris wheel that views a vast area from the top. The pier is filled with beautifully bloomed gardens, serene green spaces, and more. The carnival-like attraction of this place is another favorite thing that people absolutely love.
8. Garden of the Gods
With its incredible collection of rock formations, Garden of the Gods is a stunning landmark that you must explore. The rock formations are sprawled over 3,300 acres of pure wilderness. You can even enjoy hiking and camping in this area. As it is tucked away in the Shawnee National Forest, this landmark is one of a kind for its beauty and wonder.
9. Mississippi Palisades State Park
Encompassing 2500 acres, Mississippi Palisades State Park is a beautiful landmark of the state. For escaping from the hustle and bustle of city life, this park is the perfect place to calm down and relax amid nature. With extensive recreational options and outdoor activities, this park is a wonder of Illinois.
10. Clark Bridge
Built in 1993, Clark Bridge is a cable-stayed bridge that has become a significant landmark of the state. This 108 foot wide wonderful bridge stretches across the Mississippi River between Missouri and Illinois. With 44 steel cables, this bridge hangs above the Mississippi River.
When you look for the best places to visit in Illinois, you will see most of the names matches from this list of famous landmarks in Illinois. So when you visit Illinois, don't forget to visit these places and explore most of it.