Illinois is one of America's most diverse and culturally influential states. The state is enriched in heritage and cultural diversity. It is renowned across the United States for being a long time home of President Lincoln and the abolishment of Slavery.
It is known as "the Prairie State" and is characterized by wetlands, agriculture, woods, and rolling hills. However, alongside its natural gifts and cultural enrichment, the state has been home to iconic figures like Michael Jordan and Abraham Lincoln.
Although most of the focus goes to Chicago, there many other massively populated cities in Illinois. Here is a list of the most populated cities in Illinois.
1. Chicago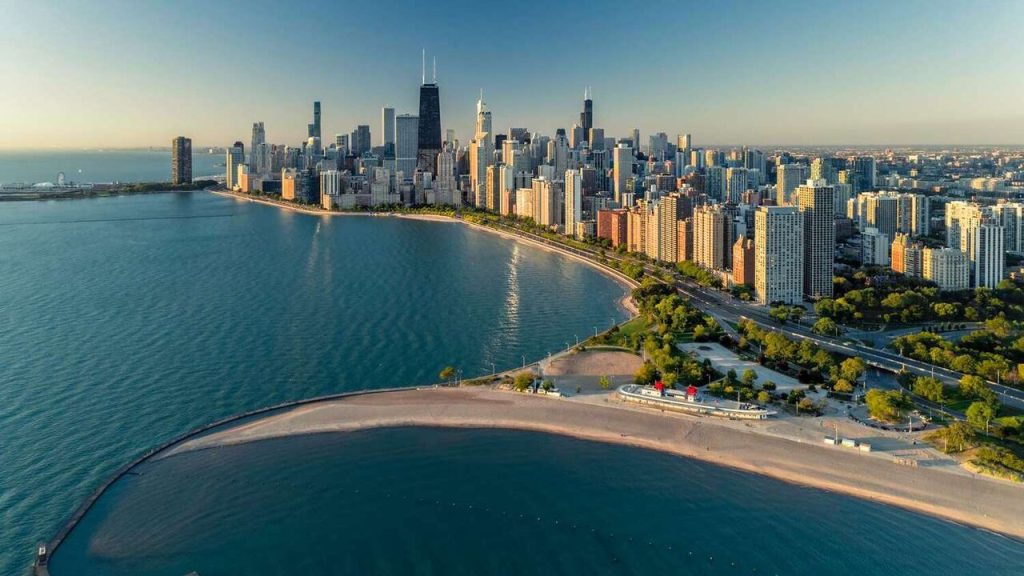 Not only is Chicago the largest city in Illinois, but it is also the location of the majority of the state's population. With a metropolitan population of 9.6 million people, Chicago is the third largest city in the United States and is situated on Lake Michigan.
Surprisingly low-cost for a city of its size and stature, Chicago is home to some of the world's most renowned buildings, as well as some of the best museums, restaurants, and beaches.
2. Aurora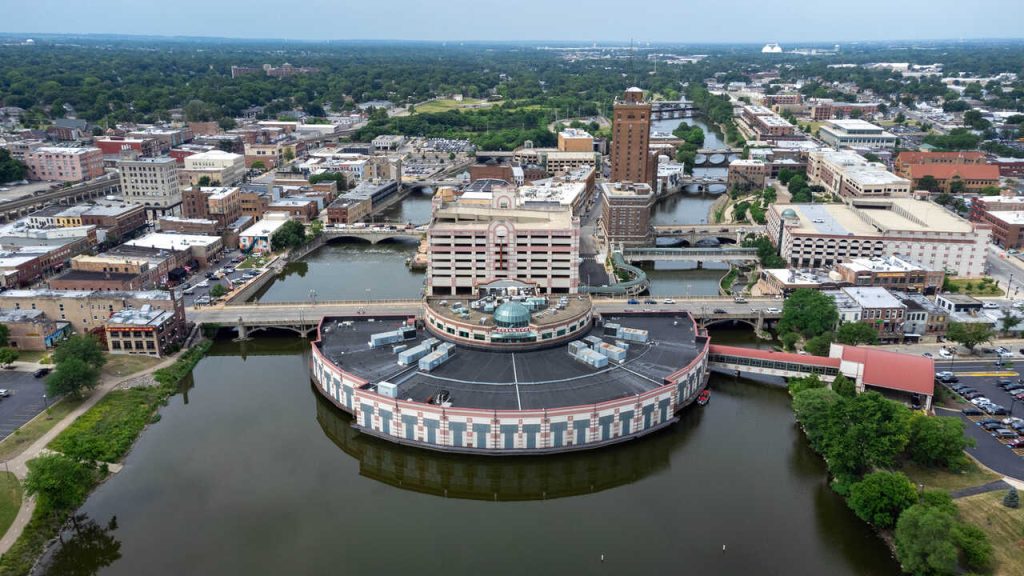 The 14th most diverse city in the United States, Aurora also ranks second in the state of Illinois in terms of diversity. About 66 kilometers (41 miles) to the west of Chicago is this city, which is situated in the Fox River Valley region of Chicagoland, sometimes known as Greater Chicago. It is one of the most populated cities in Illinois, second only to Chicago.
Because of its diverse population of 198,800, plentiful job possibilities, and high economic mobility, Aurora was recently recognized as the best city in the country for living the American dream.
The historic downtown, annual events, live theater, and music scene of Aurora are among the city's most well-known draws. It is home to the Chicago Premium Outlets, one of the largest outdoor shopping destinations in the Midwest, as well as the award-winning Paramount Theater and more. River Edge Park and the award-winning Paramount Theater are also located here.
3. Naperville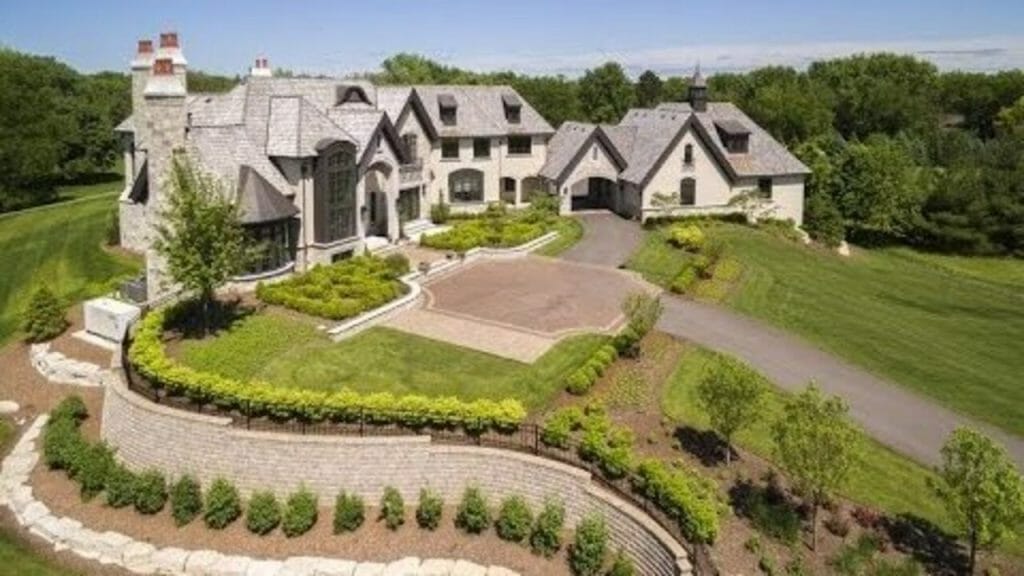 Is there a city in Illinois more rich than Naperville? Recent rankings place Naperville at 19th place in terms of overall affluence and first place in the Midwest for its affluent residents. One of the best places to live in the United States, as well as one of the safest cities in the country, is this Chicago suburb. Locals flock to the city to take advantage of Riverwalk Park and the many award-winning libraries and schools it has to offer.
The Riverwalk, the city's crown jewel, features brick walks, event spaces, sculptures, fountains, and outdoor activities like as paddle boats, horseshoes, an ice rink, and a playground. The Riverwalk is the city's crown jewel. At Centennial Beach, residents can play beach volleyball and slide down the riverfront. 1,49,600 people presently call this city home; the population density is 3,856 people per square mile.
Check out our list of the most beautiful cities in Illinois.
4. Joliet
Joliet, the city's third-largest suburb, is located in Will County, some 30 miles west of downtown Chicago. The city's industrial and entertainment industries make it a major player in the state of Illinois. The legendary Old Joliet Prison, which is now closed but open for tourists, earned the city the moniker "Prison City" for a time.
The Rialto Square Theatre, one of the world's most beautiful theaters, and the Route 66 Raceway are among the city's most recognizable attractions today. This city has a population of approximately 1,48,800 people.
5. Springfield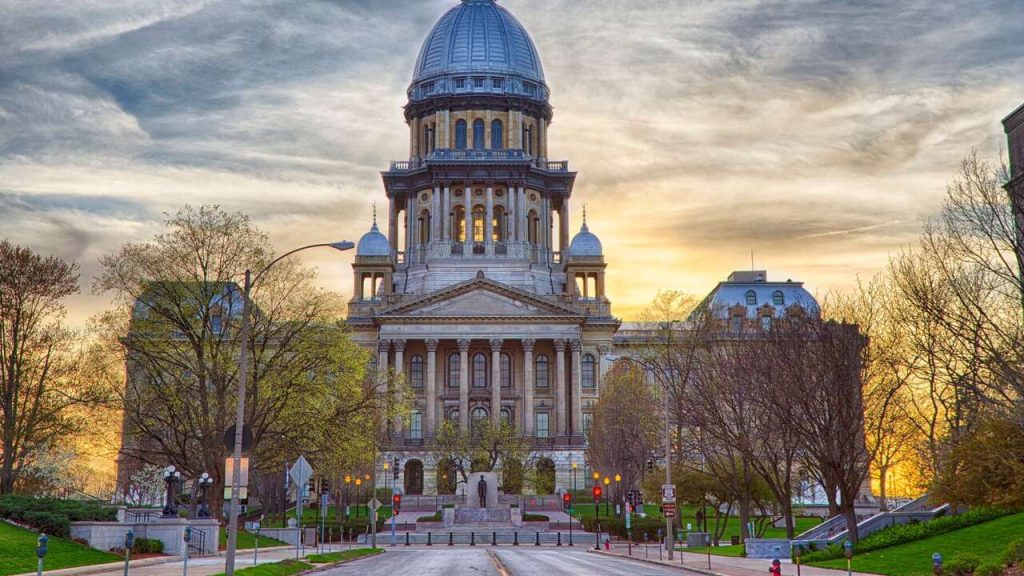 Springfield is Illinois' capital city, but its population doesn't even make it into the state's top five most populous cities! The city's population is estimated at 114,200. Despite this, it is the second-largest city in the state of Illinois outside of Chicago behind Rockford.
Before taking up residence in the White House, Abraham Lincoln spent 24 years in Springfield as the state's governor. As a lawyer and politician in Springfield, Lincoln had a significant impact on the city's attractions.
The Donner Party's ill-fated trek to California also began in Springfield. Washington Park has a rose garden and a botanical garden as well as paths, making it a top-rated entertainment site. Springfield is currently the most affordable city in Illinois.
6. Rockford
As one of the most populate cities outside of Chicago's metropolitan area in Illinois, Rockford is also one of the state's largest. This northern Illinois town is 90 minutes from both Madison and Milwaukee and has fought back against the effects of deindustrialization in the Rust Belt by developing an economy based on healthcare; aerospace; transportation; and automotive; as well as tourism because of its natural beauty.
These are the biggest cities in Illinois by area.
7. Elgin
Elgin, a suburb of Chicago, is ranked seventh in the state of Illinois in terms of population, but it's worth a closer look. Every year, upmarket lofts, condos, townhouses and galleries are rising up in Elgin, which has been the center of regeneration and new constructions for the past 20 years,
Elgin is a city with a wide range of people. Most Laotian Americans make up the country's 5.5 percent Asian population. With Mexican Americans accounting for 38 percent of the city's population, about 44 percent of the population is Hispanic. This city has a total population of 110,900.
8. Peoria
With a population of 110,000, Peoria is a major city in central Illinois. Located 74 miles south of Springfield, it's the second-largest city in central Illinois and the largest on the Illinois River.
Agribusiness and manufacturing are the backbones of Peoria's economy, which also includes shipping and trading. Caterpillar Inc. had its headquarters in Peoria for 110 years before it relocated to Indianapolis in 2018. Europeans first landed in Peoria in 1680.
Aside from the Peoria Symphony Orchestra, which is one of the oldest in the country, and the Peoria Riverfront Museum, Peoria is well-known for its scenic surroundings, outdoor recreation opportunities, and cultural attractions. There are 9,000 acres of parks in Peoria's award-winning park district, the largest and oldest in Illinois which include Glen Oak Park with a botanical garden, children's museum and a zoo.
9. Champaign
When it comes to Illinois cities with populations under 100,000, Champaign may not be at the top of the list. Despite this, it is the third-largest city in central Illinois and the fourth-largest in the state outside of the Chicago metropolitan area! In addition to having the state's youngest median age, Champaign is also one of Illinois' most affordable cities.
Don't ignore Champaign because of its size; it has a population of 88,900 right now, and this small city also has a lot going on! The University of Illinois at Urbana-Champaign campus and Parkland College, which has an annual student population of 18,000, are the city's most prominent institutions.
Many Fortune 500 firms have offices here, as well as a slew of tech start-ups, making it the epicenter of the Illinois Silicon Prairie. The university's Research Park in Champaign serves as the city's software and technology industry's pillar.
10. Waukegan
Waukegan is a working-class Chicago suburb and a satellite city located halfway between the Milwaukee airport and downtown Chicago. It's also the second-largest city in the state of Illinois, located 46 miles north of Chicago's downtown. There are approximately 86,300 residents in this city.
The waterfront in Waukegan, Illinois, where Waukegan, Illinois, is located, is currently undergoing rehabilitation. Kiteboarding, sailing, and swimming are popular pastimes at the Waukegan Municipal Beach and North Beach Park. With its old growth forest, the Jack Benny Center for the Performing Arts, skateboard and playground areas, and a history museum, Bowen Park is the city's crowning achievement.
11. Cicero
With 83,161 people, Cicero is one of the most populated cities in Illinois out of 1,456 cities. Hispanics (88.9% of the population) are the largest racial/ethnic group in Cicero, followed by Whites (6.9%) and Blacks (3.4%).
The median household income in Cicero was $53,726 in 2020. Families in Cicero made a little more ($53,661) than those in Trilla ($53,611) and Allenville ($53,611). But only 0.1% of Cicero families are considered to be poor.
12. Bloomington
Southwest of Indianapolis is the Indiana city of Bloomington. In addition to insects and reptiles, the WonderLab science museum offers interactive children's exhibits. Paintings, sculptures, and decorative arts from various cultures are on display at Indiana University's Eskenazi Museum of Art.
With just around 79,968 people, Bloomington is one Illinois' largest cities. The Wylie House, built in 1835, is now a museum with antique furniture and an heirloom garden.
13. Evanston
Evanston is located in the Greater Chicago area and has a population of 77,515 people. It is located on the northern Shore of Lake Michigan in the US state of Illinois. Moreover, Evanston, which is 12 miles north of downtown Chicago, is surrounded by Lake Michigan to the east, Wilmette to the north, Skokie to the west, and Chicago to the south.
14. Schaumburg
Illinois's Schaumburg is a suburban city of the Greater Chicago area, and has a population of 77,082. It is well-known for the enormous Woodfield Mall, which has hundreds of stores and dining options.
The nearby Legoland Discovery Center has a 4D theater and kid-friendly rides. Paved walkways and Busse Lake, a network of interconnected swimming pools, are features of the Ned Brown Preserve. The Trickster Gallery, to the west, is devoted to Native American art and culture.
15. Arlington Heights
Arlington Heights is one of the most affluent cities in Illinois, hosting some of its wealthiest. Moreover, it is also one of the most well-known cities in the United States and has population of just around 76,000.
Arlington Heights has a lot to offer, including employment, educational possibilities, and a vibrant downtown. It is simple to meet friends and have fun in this area because it is nice and safe. I know everyone in my area because I grew up here, and everyone is quite kind.
16. Des Plaines
Des Plaines is a city in Cook County, Illinois, United States. Per the 2020 census, the population was 60,675. The city is a suburb of Chicago and is located just north of O'Hare International Airport.
Illinois is one of the most iconic cities in the United States, enriched with history and culture. Chicago is by far its most populated city, with Aurora and Naperville also having sizeable population.