Spending time at a well-organized museum is one of the best investments you can make in your education and your enjoyment of life. Visiting educational and informative museums is a fantastic idea for families with young children.
So if you take the effort to show interactive exhibits and arrange games for your kids, they will have a great time while also gaining valuable knowledge.
Take a look at these museums in Illinois that will appeal to a wide variety of tastes.
1. The Field Museum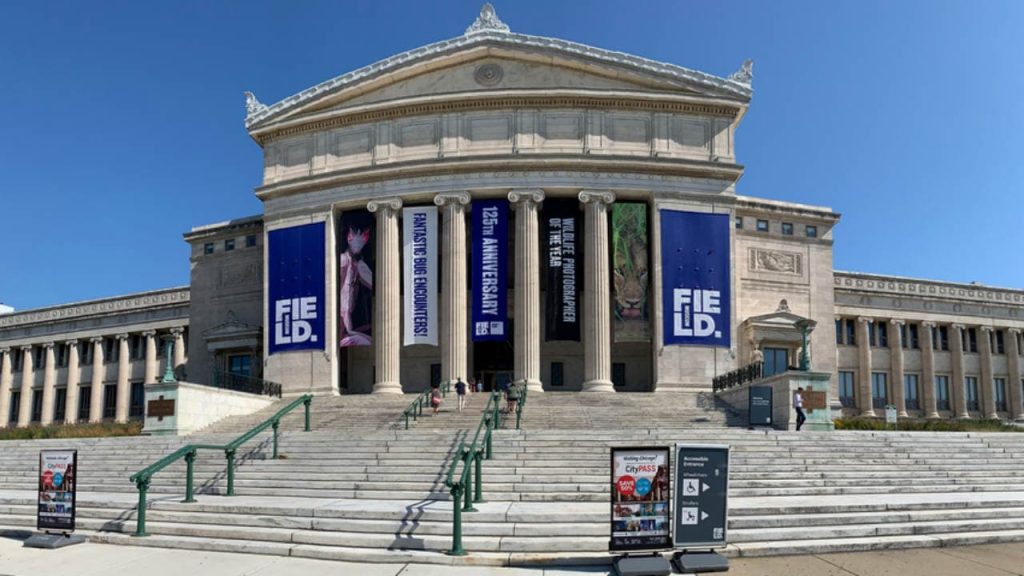 This vast natural history museum still packs'em in with over 20 permanent exhibitions covering 480,000 square feet. It was originally established to house the biological and anthropological collections acquired for the World's Columbian Exposition of 1893.
Visitors travel from far and wide to see the museum's towering dinosaurs or an ancient Egyptian tomb, and unwind in a Chinese rock garden tucked away in the Cyrus Tang Hall of China. You could spend a whole day here because there is so much to do.
2. Shedd Aquarium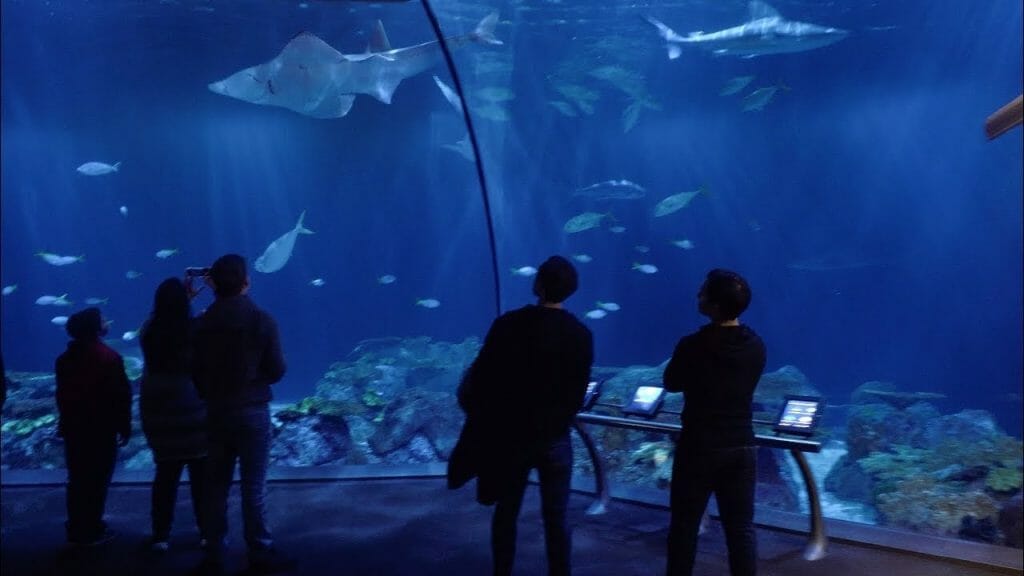 Penguins (including rockhoppers Wellington, Edward, and Annie), sea lions, otters, and the adored beluga whales are just a few of the marine creatures and marine reptiles on display at this Chicago institution.
Guests can easily spend an entire day seeing the seven permanent exhibits at the Shedd Aquarium. Prioritizing your time at the museum requires knowing which displays are absolute must-sees. Otherwise, you can always build a list and cross the rest off during your next trip.
3. Art Institute of Chicago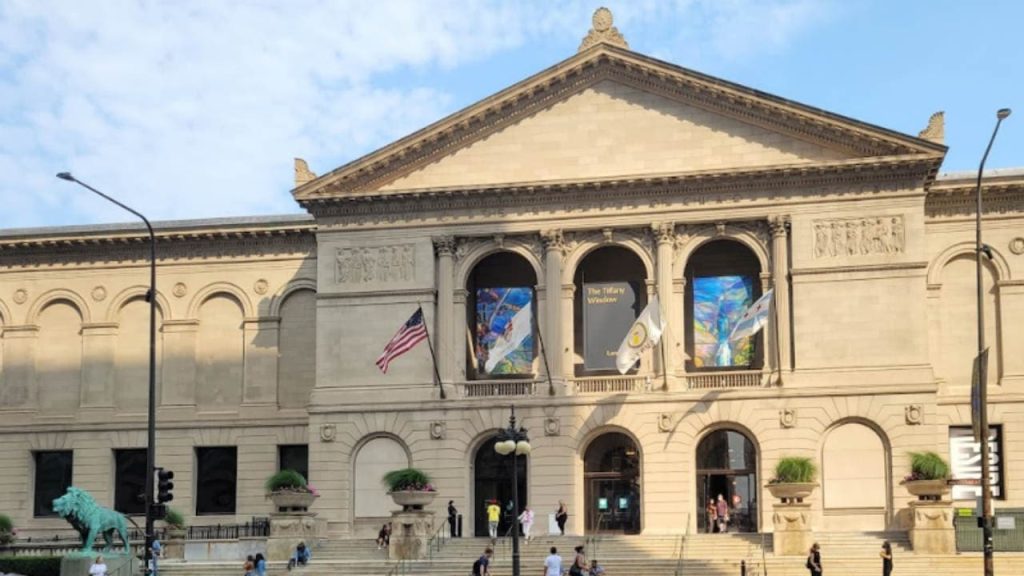 The Art Institute of Chicago is one of the most identifiable cultural monuments in the city, with its pair of bronze lions guarding the grand stairwell's entry. Thousands of paintings, sculptures, photographs, and sketches from the museum's roughly 300,000-piece permanent collection are on display throughout the museum's large galleries and halls.
The modern collection in the Modern Wing and A Sunday on La Grande Jatte by Georges Seurat (featured in the film Ferris Bueller's Day Off) are must-sees for first-time visitors. The reported favorite of director Wes Anderson, the Thorne Miniatures Rooms are housed in the museum's basement, with rotating exhibits of works by artists such as Andy Warhol and Van Gogh.
You might also like to visit these famous landmarks in Illinois.
4. Chicago History Museum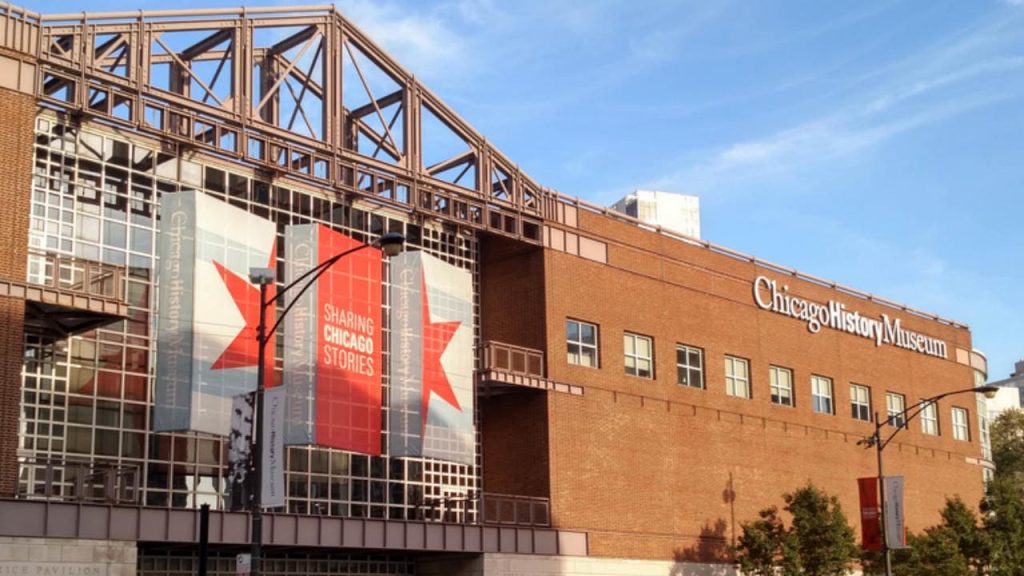 This colorful museum, once known as the Chicago Historical Society, honors the past via exhibits that examine historical people like Abraham Lincoln and local specialties like the Chicago-style hot dog. In "Chicago: Crossroads of America," visitors can see lithographs of the city that were made in the 1860s or hop on a restored car.
You can sign up to use the museum's Research Library, which houses thousands of images, documents, and artifacts documenting Chicago's history, if your work relies on the city's past. It is conveniently located inside Lincoln Park and close to Old Town, making it the perfect starting point for a leisurely stroll along the lakefront.
5. Museum of Contemporary Art
The Museum of Contemporary Art is widely recognized as one of the world's leading centers for post-1950 art, having previously hosted shows honoring such figures as Virgil Abloh, David Bowie, and Takashi Murakami.
Also, exhibits by emerging local and international artists can be found across the MCA's galleries (including the museum's continuing Chicago Works series). When you're done seeing the exhibits, don't forget to peruse the museum store.
6. Museum of Contemporary Photography
Put down your phone and look up from your Instagram feed to see the incredible photographs adorning the walls of the Museum of Contemporary Photography.
The gallery, which was established by Columbia College Chicago and is located in the Loop, features a number of exhibitions each year, with participants showcasing both cutting-edge contemporary works by artists from around the world and historic prints from the college's collection.
Because of its compact size, this museum is ideal for a quick cultural fix during a lunch break or in-between visits to Chicago's many other excellent museums, galleries, and attractions.
Learn more about the best places to visit in Illinois.
7. Museum of Science and Industry
The Museum of Science and Industry includes many interactive displays that are fun for people of all ages, from stepping inside a tornado simulator to finding your way through a mirror maze.
You may feel like you're back in high school, even if you graduated decades ago, thanks to exhibits like the rebuilt German submarine U-505, the coal mine diorama, and the reproduction of a Chicago street from 1910.
8. The Oriental Institute Museum
The Oriental Institute at the University of Chicago has been at the forefront of archaeological and anthropological research in the SWANA (South West Asia and North Africa) region for more than a century.
Some famous Megiddo Ivories are on display, along with an old saddle, porcelain jugs, bowls, incense burners, and other relics dating back as far as 6,000 years. Artifacts from ancient Assyria, Anatolia, Israel, Egypt, and Persia are also on show, along with a 40-ton human-headed winged bull sculpture from Khorsabad in the Mesopotamian gallery that is impossible to miss.
9. Smart Museum of Art
The Smart Museum of Art at the University of Chicago in Hyde Park was designed to be a center for scholarly research and exhibition creation in the visual arts.
The college's collection of great art and antiquities are on display there today, along with works by contemporary artists including Kerry James Marshall and Andy Warhol (entry is always free). Make sure to also check out the displays that are devoted to large-scale installations and regional art movements, then relax in the museum's sculpture garden.
10. Adler Planetarium
There are no longer any waiting periods to enter the first planetarium in the Western Hemisphere. Visit the Duane Observatory, home of the largest public telescope in Chicago, to put what you've learned about the heavens into practice after taking in the permanent exhibitions and spectacular sky displays in the Grainger Sky Theater.
11. DuSable Museum of African American History
This cultural center in Hyde Park has been open since 1961, and it is the nation's oldest independent African American museum.
It features a collection of vibrant African American art in addition to documents and artifacts relating to the lives of influential African Americans such as the activist Ida B. Wells and the poet Langston Hughes. Even Chance the Rapper's Grammy prize for best rap album will be on display for your viewing pleasure.
12. The Peggy Notebaert Nature Museum
The Peggy Notebaert Nature Museum in Lincoln Park, with its surrounding prairies and gardens, provides numerous opportunities to learn about and connect with nature. Chicago's grassland and river ecosystems, as well as Ice Age mammalogy and Midwestern avian biology, are all explored in the museum's exhibitions.
Visitors of all ages will be amazed by the thousand fluttering beauties that call the 2,700-square-foot Judy Istock Butterfly Haven home, and children will love exploring the museum's outdoor nature trail on a guided tour. Moreover, its convenient location in the midst of Lincoln Park makes it a popular stop for strollers.
13. National Museum of Mexican Art
Although a stroll around Pilsen's streets will reveal some beautiful murals, a visit to the National Museum of Mexican Art in nearby Harrison Park will reveal even more breathtaking works.
Exhibits showcase the talents of artists from both sides of the border. Moreover, the museum's permanent collection consists of more than 10,000 works, making it one of the largest Latinx cultural organizations in the United States.
Nuestra Historias, a permanent display, features everything from religious artwork from the 18th century to a modified lawnmower. There are always new displays opening, and admission is never charged. One such show features photographs from Frida Kahlo's personal collection.
It doesn't matter if your interest lies in art, history, automobiles, or airplanes: the state of Illinois is packed with museums that have historical significance and cater to a wide variety of tastes.