Colorado typically charms you with images of gorgeous Aspen, trekking in the Rockies, rafting down the river, or visiting a festival in Telluride. Colorado also offers golf resorts if you want to relax on the course while also being trained.
Think about staying at one of the following resorts, where you'll have access to stunning golf courses, mouthwatering eateries, and a bevy of other perks at your upcoming Colorado golf vacation.
With that being said, today, I will discuss the top golf resorts in Colorado that will blow your mind away with their highlights. 
1. The Broadmoor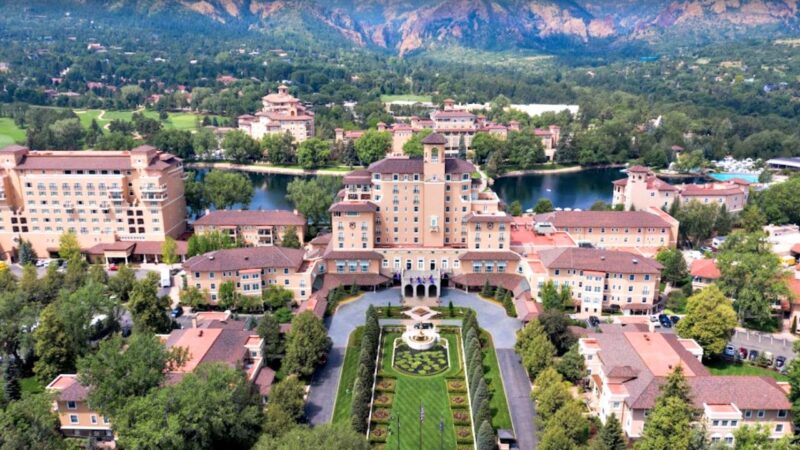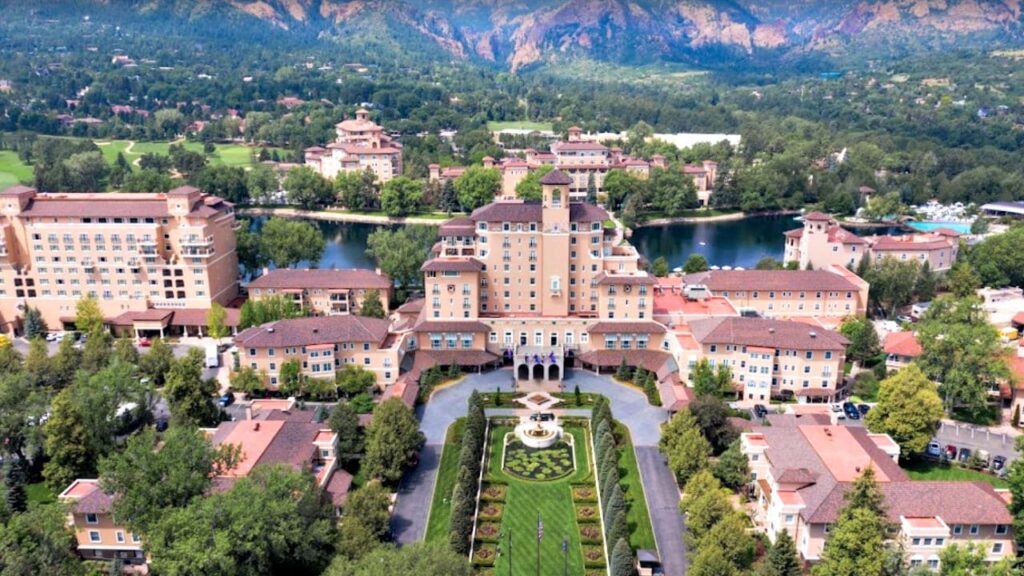 Nestled in the Colorado Rockies on the shores of Cheyenne Lake, The Broadmoor is a 3,000-acre upscale and finest golf resort in Colorado. The Ranch at Emerald Valley offers ten primitive cottages for visitors interested in the Wild Encounter.
Alternatively, guests may choose from 779 standard rooms and 107 suites for their stay. This lavish resort has a premium spa, a cutting-edge fitness center, and more than 25 stores and boutiques. Mountain climbing, fly-fishing, horse riding, tennis, and cycling round out the list of available activities. 
Three golf courses are available at the Broadmoor, located about an hour's drive from Denver. The East Course, which has hosted major tournaments, is a mix of nine holes from Donald Ross' previous design and nine holes from the Robert Trent Jones Sr. course built 30 years afterward.
Enforced carries are uncommon on this course since trees surround the fairways, and the land is covered with bluegrass. 
2. Elkhorn Lodge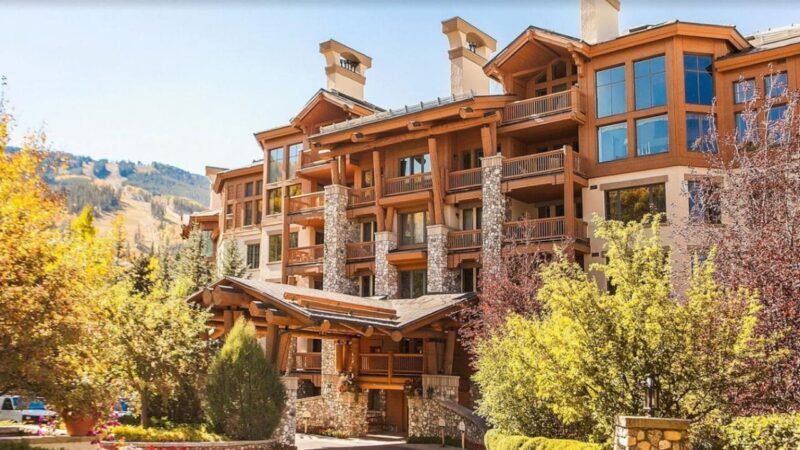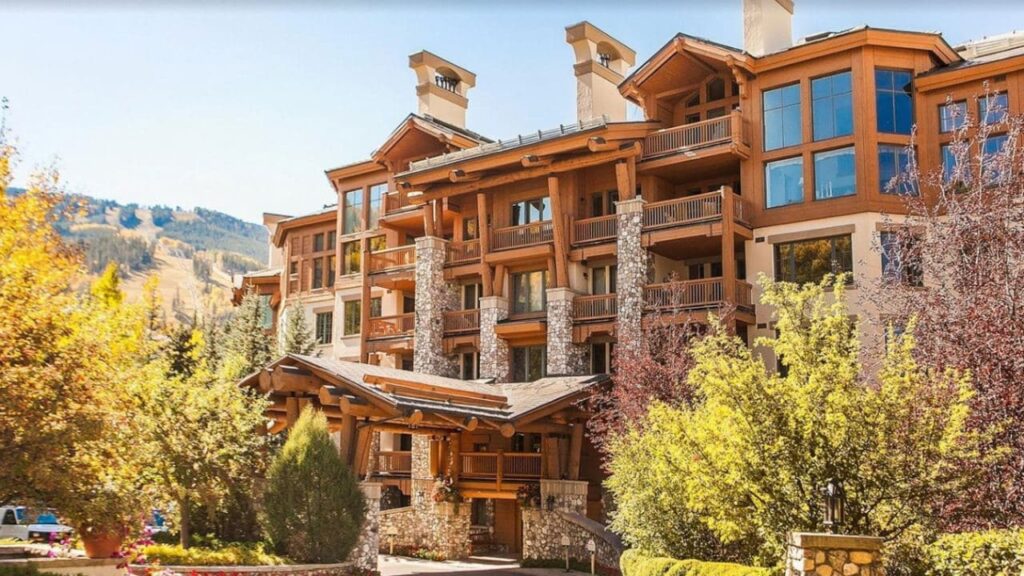 The second-best golf resort in Colorado on my list, Beaver Creek Mountain's Elkhorn Lodge, provides luxurious rooms and ski-in/ski-out access from the middle of December to the end of March.
There is a chairlift outside the back door of this beautiful year-round lodge next to the Beaver Creek Golf Club clubhouse. This house has exquisite kitchens, luxurious interiors, rustic wooden details, and inviting marble fireplaces as a top ski holiday home.
A unique golf experience awaits you at this course, situated 25 minutes west of Beaver Creek near Gypsum, Colorado. A total of 14 of the course's holes are located in Cottonwood Valley, with the last four perched on a mesa bordered by natural sage and spruces.
3. Villas at Snowmass Club, a Destination by Hyatt Residence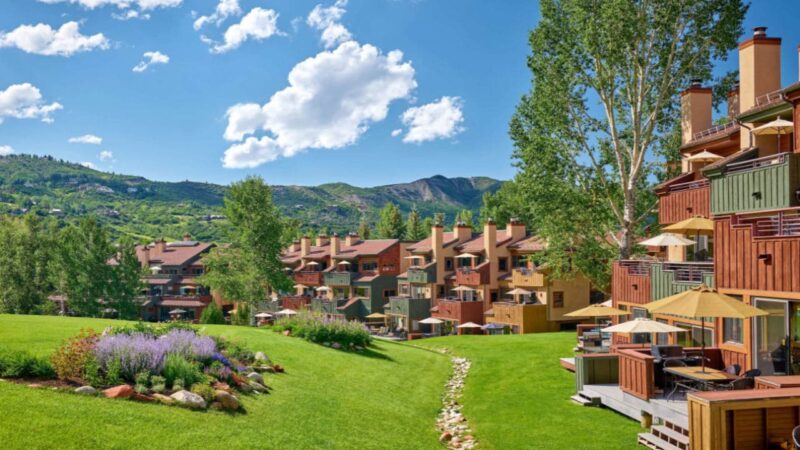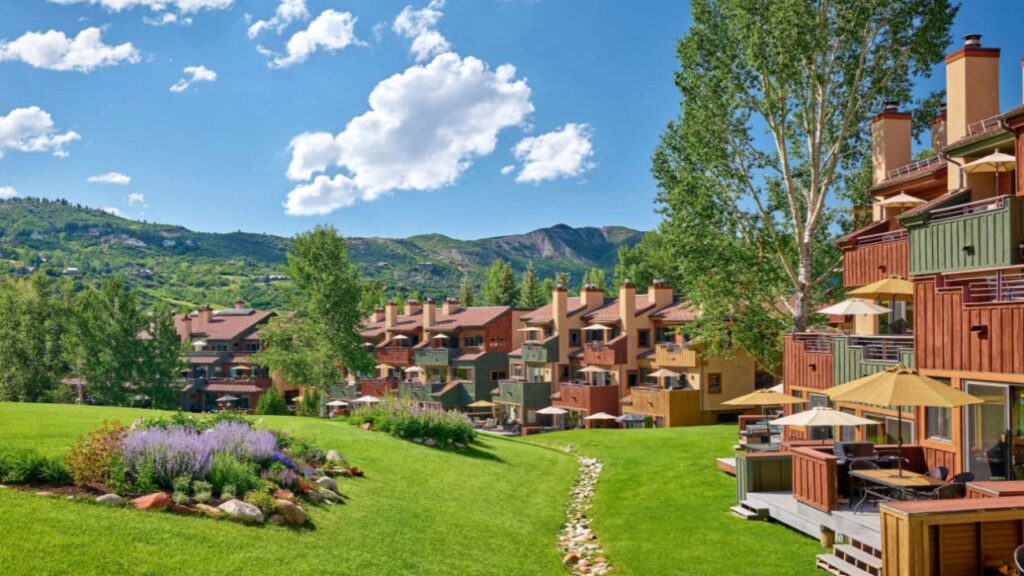 Villas at Snowmass Club, a Destination by Hyatt Residence, is situated in Snowmass Village. They are part of the Destination by Hyatt brand. As far as attractions go, the Roaring Fork River and Wagner Park are both natural marvels.
At the same time, the Holden Marolt Mining and Ranching Museum and the Wheeler Stallard House Museum are artistic treasures. 
A golf course, three outdoor pools, and restaurants are available to visitors at this 3.5-star hotel. Visitors to the Villas at Snowmass Club may enjoy three swimming pools, including a children's pool. Snowshoeing, snowmobiling, cross-country skiing, and downhill skiing are all popular activities.
Love camping? Check out these beautiful camping spots in Colorado.
4. Lone Tree Golf Club And Hotel
The Lone Tree Golf Club And Hotel, near the city's leisure center, is a great place known as one of the top golf resorts in Colorado to stay and play golf.
Since it was established in 1986, the 18-hole public course has been immaculately cared for from the beginning. The views of Colorado and the Rockies from the course are nothing short of spectacular.
Several of the holes on the golf course include water hazards due to lakes and a stream on the property. It's additionally fortified with bunkers. The Lone Tree Golf Club & Hotel has excellent training facilities to accompany this.
5. Hilton Denver Inverness
The Hilton Denver Inverness had a million-dollar renovation that was finished in April 2017. Guests at the Hilton Denver Inverness may take a wonderful spa, a golf course, and tennis facilities in the outside areas of the property.
There are two restaurants and a coffee shop on the premises. The Hilton Denver Inverness has an outdoor and indoor swimming pool and a fully-equipped fitness facility.
The J. Press Maxwell championship course is a gorgeous, competitive, and difficult semi-private golf course in the Hilton Denver. Because of the moderate yet harsh slopes, undulating hillsides, and steep bunkers need planning and attention.
6. Redlands Mesa
The Redlands Mesa Golf Club offers a beautiful golf course, occasionally dazzles the senses as a stunning golf resort in Colorado. A championship golf course occupies the overwhelming bulk of our 500-acre property.
Among the course's many attractions are 11 elevated tees and 37 bunkers, which will leave you dumbfounded. This championship-caliber course will challenge golfers of all levels thanks to its unique hole design.
If you're not quite ready to hit the greens yet, take advantage of their training facilities and professional instruction.
Do you know which is the top-rated bank in Colorado? If not, you might like to know from this article.
7. Vail Golf Club
The Vail Golf Club, situated at the foot of the Gore Mountain Range, has an 18-hole, par-71 course. The golf course is located in the Vail Valley area of Colorado.
In addition to a full-service sports goods shop, team trips, professional instruction, driving range, practice area, and golf game analysis, the golf club offers a variety of other amenities to members and visitors alike.
8. Breckenridge Golf Club
The Breckenridge Golf Club has three championship nine-hole courses: The Bear, The Beaver, and The Elk, which Jack Nicklaus has designed. There are magnificent views of the frosty Colorado Rockies from every course on Breckenridge's golf course.
Forests that have become unmanaged provide natural meadows and ponds where kids may observe various wildlife as they play. There are frequent beaver, elk, bear, and many red foxes and red-tailed hawks on the golf course.
9. The River Course at Keystone
It's just a short distance from Dillon to the River Course at Keystone, where golfers of all levels may put their talents to the test. It's a difficult course, but The River Course at Keystone is quite well, and the crew can give you tips on how to perform your best round there.
The front nine, all par 35s, are bordered by the Snake River, while the back nine, all par 36s, lead you through a larch pine forest. Snake River There are five sets of tees on every hole, so golfers of all ability levels will have difficulty navigating this course. The River Course At Keystone is a great place to play golf regularly or meet with friends while visiting Dillon.
10. The Club at Flying Horse
The Club at Flying Horse rises from a famous location with two unique 18-hole golf courses designed by world-known golfer Tom Weiskopf and Phil Smith. The 18-hole golf course debuted for operation on August 19, 2005. 
It includes a European-style Golf Clubhouse, Sports Club, and Spa, as well as a Golf Channel Academy and many more things to offer visitors. Players, Members, and special visitors continue giving it high marks till today.
11. Country Club of Colorado
The Country Club of Colorado's 18-hole private golf course is situated in Cheyenne Mountain Resort, at the majestic Rocky Mountains, and is open to the public. It first opened its doors in 1973.
It is a 6970-yard property that was developed by Pete Dye and his brother, Roy Dye. There are six different sets of tees on the course, allowing players of various skill levels to enjoy themselves on it.
The resort offers a wide range of extracurricular facilities, enjoyment, and children's programs, all of which represent the vibrant lifestyle that Colorado has to offer.
12. Red Sky Golf Club
Red Sky is a private members-only club that also operates a golf resort. The Tom Fazio and Greg Norman courses are open to both members and non-members, and they rotate schedules each day.
Red Sky's Fazio course is the smaller and more benign of the two courses located west of Vail's borders. There is a fun-to-drive par four on this Fazio course, as well as a great closing stretch. Golfers that play the Norman course will have one of the finest mountainous golf thrills possible.
As a result, if you intend on playing the Fazio or Norman courses at Red Sky, you'd better book two days in advance.
A weekend trip to one of these beautiful golf resorts is a great idea if you love the great outdoors and want to enjoy more than just golf.