Georgia is a state encompassing large green areas and pleasant weather, the best combination for golf lovers. In fact, Georgia is famous for public access golf courses. There are several top-rated courses available and golfers with all kinds of skill levels can play them.
To make it easy for you, here is the list of the best golf courses in Georgia that one cannot miss visiting.
1. The Frog Golf Club
Tom Fazio, the legendary golf course architect, designed the Frog Golf Club. This 18 – hole championship public golf course is one of the most popular ones in Georgia. The design is parkland style, so you can just imagine what pleasant views await.
Built in 1998, the course is full of bent grass greens and during spring, you will have the best time golfing on this magnificent golf course. Notable golf events like the John Smoltz Celebrity Players Tournament and CEO Jaguar Tour have taken place here.
2. Bear's Best Atlanta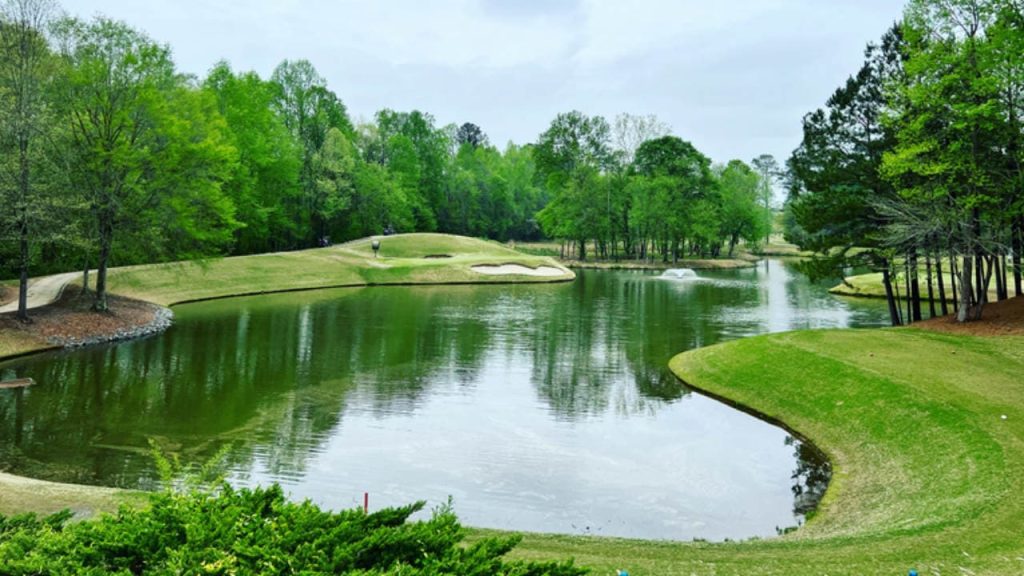 In Edinburgh, Georgia, Bear's Best Atlanta is located which is one of the high-end daily fee courses in the state. As it is built in an upscale gated community, most of the corporate and high-end people come and golf.
This golf course falls into the category of luxurious and expensive private golf clubs. Designed by Jack Nicklaus, one of his best 18 designs, it is the ideal golf course for golf outings and elite style golfing experience.
3. Candler Park Golf Course
Candler Park Golf Course is situated in the heart of Georgia. With challenging landscapes, this golf course is indeed a fantastic golf course to enjoy a memorable experience. Both residents and visitors of the area enjoy golfing on this course.
You might also want to check out the golf resorts in Georgia.
4. Chicopee Woods Golf Course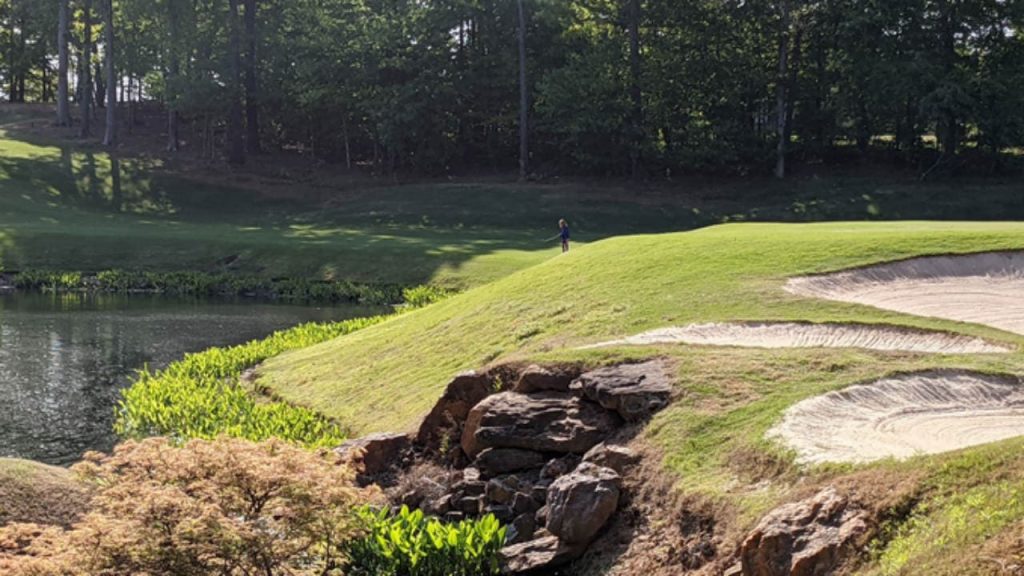 Chicopee Woods Golf Course is one of the oldest courses in Gainesville, Georgia. This public golf course is a traditional course with vast greenery areas, little water and wide fairways. There are original 18 holes and 4 holes across the fairways. The drivable par four is a great feature of the course along with the longest par 3.
5. East Lake Golf Club
Located only 5 miles east of downtown Atlanta, East Lake Golf Club is a wonderful option for those who are looking for a private golfing time. It was opened in 1904, and was the home course of golfer Bobby Jones.
In the city of Atlanta, it is one of the oldest golf courses which is still in operation. This fantastic course has been the permanent home of the Tour Championship since 2004.
6. Jekyll Island Golf Club
Jekyll Island Golf Club will level up your expectations of an unforgettable golfing experience. There are 4 breathtaking courses with a total of 63 holes across the golf club.
Many inspiring and great stories of golfers are attached to this course. With a long history of multiple golf championships and the serenity of the course, it is a must-visit for golf lovers.
Take a look at these top rated wedding venues in Georgia.
7. The Golf Club of Georgia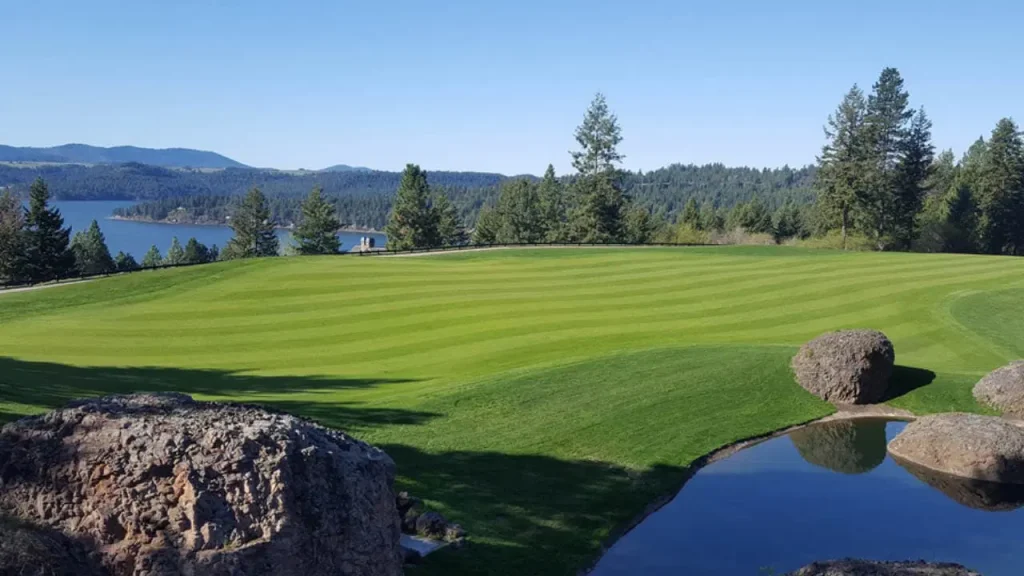 The Golf Club of Georgia is a private and luxurious golf club located in Alpharetta, Georgia. The lakeside and creek side courses of the club intensify the golfing experience.
With 36 holes, this golf course encompasses a huge area of greens and even a high-end lounge area. The course area also includes a driving range and chipping green.
8. Chimney Oaks Golf Club
The world-class 18-hole Championship Golf Course is none other than the Chimney Oaks Golf Club. It is a public golf course, and they offer annual golf memberships. Golfers named it 'discovered gem' after it became a golf course for a first class experience within less time.
In 2018, there had been major renovations on the greens. Now, the new improved golf course has become one of the favorite ones for many golfers.
9. Arrowhead Pointe Golf Course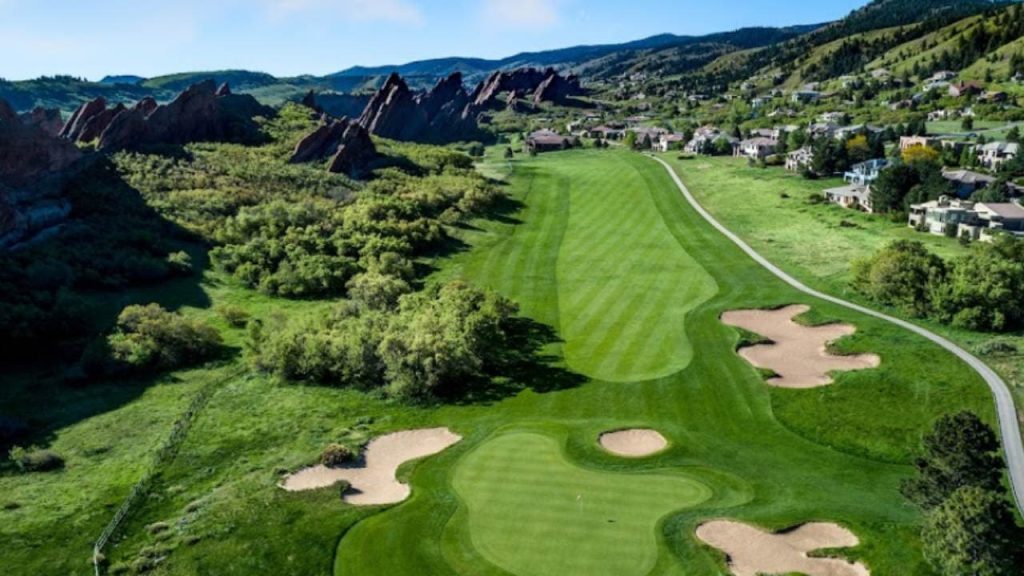 Located near Lake Richard B. Russell, Arrowhead Pointe Golf Course is a masterpiece course designed by Bob Walker in 2001. This championship 18-hole golf course guarantees an upgraded golfing experience.
As it is located inside the Georgia state park, the surrounding area of the course is wonderful. Although there isn't water around, the doglegs and well-placed bunkers enhance the player's golfing experience.
10. Browns Mill Golf Course
Within a short distance of downtown Atlanta, Browns Mill Golf Course is an 18-hole public course. After the remodeling of the clubhouse, the golf course gained great popularity.
With its tremendous views and challenging play, this golf course ensures a great golfing time for every level of golfers. For regular rounds of golf, this course is a terrific choice.
11. Osprey Cove Golf Club
The Club at Osprey Cove is ideal for a pleasant laid-back golfing experience. It is nationally ranked as one of the best 18-hole golf courses.
After a round of golfing, you can relax by the pool at the River Club. Although it is not easy to access a membership in this golf club, when you get it, you will be able to see the coastal South Georgia lifestyle when you visit the golf course.
12. Echelon Golf Club
Designed by Rees Jones, Echelon Golf Club is a magnificent golf course. It provides an excellent experience for golfers because of its panoramic views and elevation chances.
With over 600-acres of rolling hills, this course also offers a semi private course. In the 25-acre area, golfers can practice and have training facilities.
13. Seaside Golf Course
For golfing in manicured fairways and greens, Seaside Golf Course is the fantastic choice; with its sweeping dunes along with wildflowers, bunkers and native grasses, what more would golfers need to enjoy an enhanced golfing experience?
14. Butternut Creek Golf Course
Butternut Creek Golf Course is a one of a kind golf course of 6500 yards. This 18 – hole course has 419 Bermuda fairways and tees.
With rolling valleys and challenging slopes along with the mountain views, this golf course ensures an uplifting golfing experience. If you visit the Union County of Georgia, then you must also visit this course to explore.
15. Cobblestone Golf Course
On the banks of Lake Acworth in Acworth, Georgia, Cobblestone Golf Course is a stunning golfing area which remains one of the favorites of the Metro-Atlanta golfers. This popular public course was opened in 1993 and in 2010 it was renovated extensively.
Different golf outings and fundraiser events take place on the golf course and the professional staff along with the convenient location makes it a popular choice.
The golf courses in Georgia offer a safe haven for every golf lover. Why waste the opportunity to play memorable golf games? Visit any of the listed golf courses in Georgia and have a euphoric golfing experience.