The state of Colorado is not dominated by its urban areas. Except for Denver and Colorado Springs, which are unquestionably urban centers, the remainder of Colorado is a patchwork of sleepy communities and stunning wilderness.
Read on about some of the most charming small towns in Colorado and how much you can expect to encounter there.
1. Crested Butte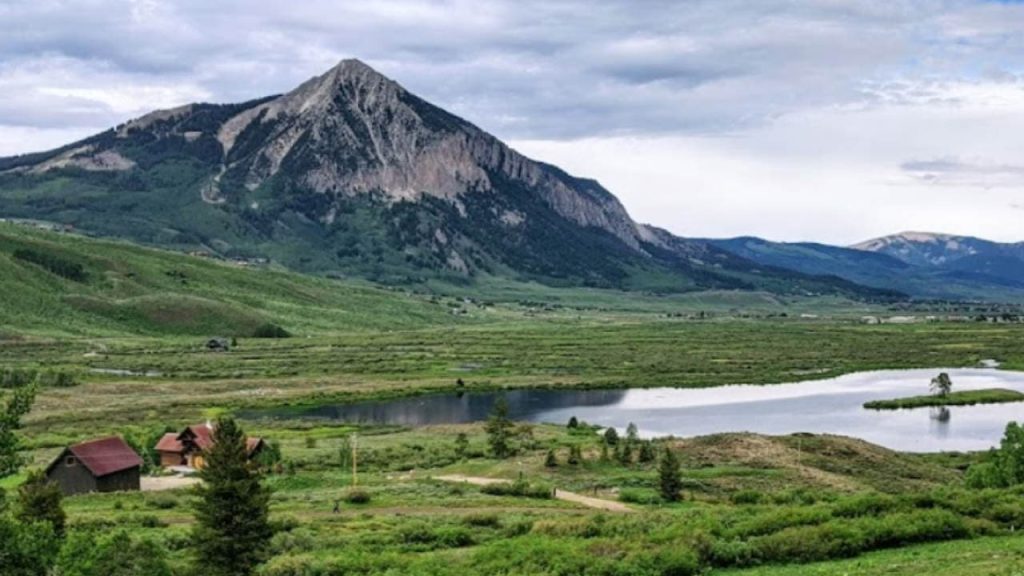 The town of Crested Butte, the most beautiful small town in Colorado, is known as the "Last Great Ski Town." You'll quickly find out why when you come. Moreover, unlike other ski communities, Crested Butte has clung to its original "good old day" heritage.
Lazy cafés, restaurants, and shops along Elk Avenue have a distinct Victorian aesthetic. There are, however, no high-end brands can be found here, unlike in other regions of the state. Most importantly, the town is surrounded by the majestic Rocky Mountains.
2. Breckenridge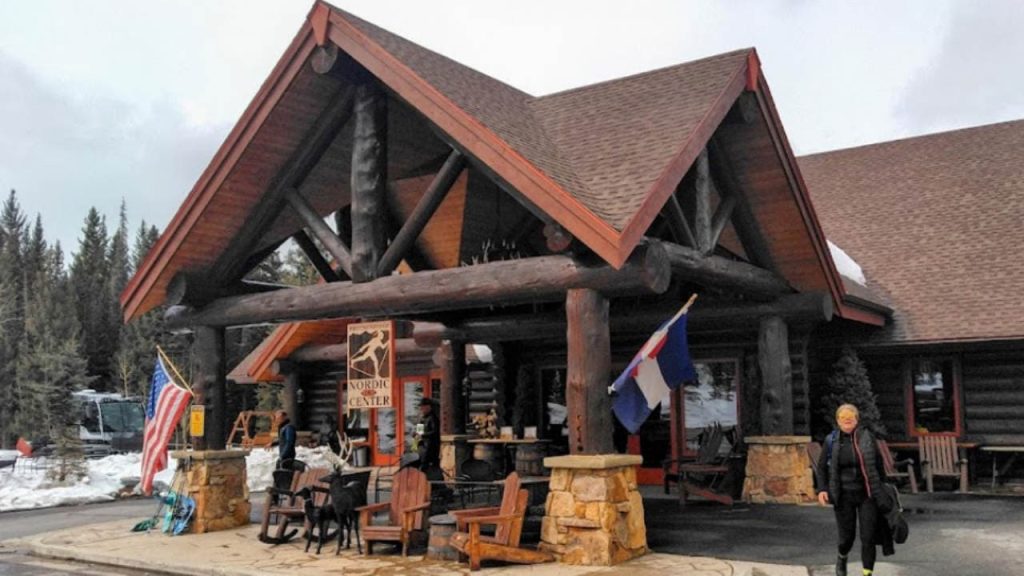 Breckenridge stands apart from the other charming mountain communities in Summit County because it wasn't intended as a tourist destination. One of Colorado's most beautiful small towns, this little place has preserved its history, even down to the century-old stores and the general frontier feel.
Tourists all over the world enjoy Breckenridge's world-class skiing, restaurants, shops, nature paths, and hotels. Moreover, Breckenridge is filled with activities even in the off-season, from hiking through wildflower-strewn meadows to skiing on one of the numerous Tenmile Range peaks.
It is also possible to utilize Breckenridge as a starting point for day trips to other surrounding towns like Frisco, Dillon, Silverthorne, Aspen, and Vail.
3. Lake City
The San Juan Mountain Range never fails to steal your breath away, no matter how many times you view the Colorado Rockies. For the little hamlet of Lake City, these harsh and wild mountains serve as a background. Lake City is located along the Silver Thread Scenic Byway, one of Colorado's many stunning scenic routes.
As the town's name suggests, San Cristobal Lake is only a short distance away. This historic Lake City was established in 1874 and is home to one of the state's largest historic districts. Like other mountain communities in the state, Lake City never disappoints when it comes to outdoor activities.
Hiking, fishing, and discovering abandoned villages are all popular summer activities, while skiing is a popular winter activity. On the other hand, Lake San Cristobal has been the city's most popular tourist destination for decades. Boating and fishing enthusiasts flock to the 340-acre lake, constructed about a millennium ago.
You might also enjoy visiting these waterfalls in Colorado.
4. Ouray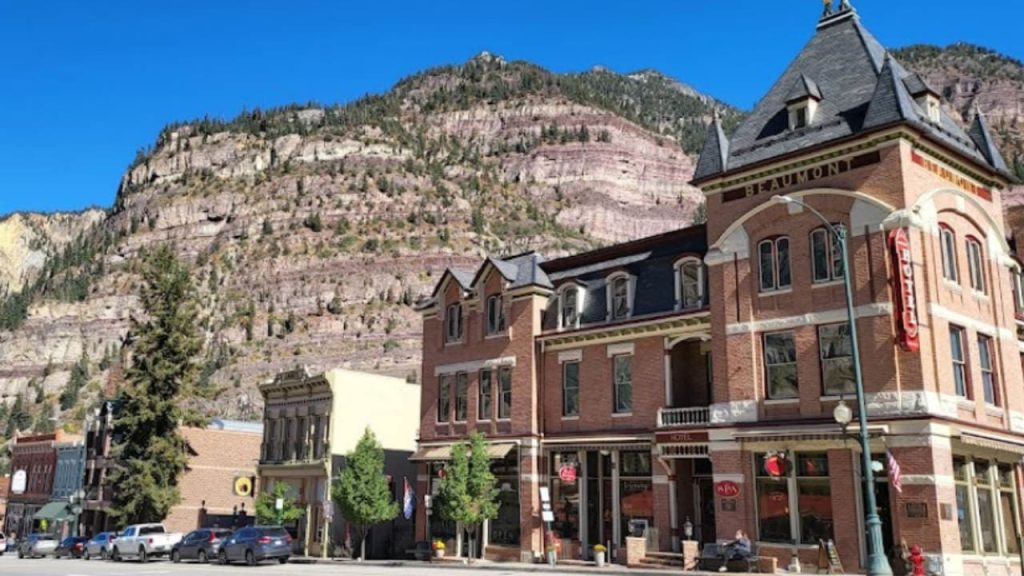 "The Switzerland of America" – Ouray is one of those mountain villages and one of the most beautiful small towns in Colorado you must visit to appreciate properly. Nearly 8,000 feet above sea level, Ouray is encircled by the majestic San Juan Mountains.
As a result, you have to travel to Telluride to ski; it provides the same spectacular landscape as Telluride, but with fewer tourists and a cheaper price. The beauty of Ouray, on the other hand, is unmatched. Founded in the 1870s, the town's natural hot springs have kept it afloat.
Moreover, the Ouray Town Pool is a popular destination for residents and tourists alike. Box Canyon Falls are only a few miles outside of town, and they're a stunning sight to see.
5. Paonia
Colorado's Highway 133 takes you through one of the numerous river valleys the state offers. Because of the abundance of daisies that blossom in the spring and summer, it was dubbed "Paonia." As a historic mining town, it has become a popular destination for fishing, hiking, and exploring the Gunnison National Forest and the surrounding area.
A gateway to the Rocky Mountains, Paonia was found in the 1850s by miners. However, it wasn't until 1880 that it was recognized as a town by the state and until 1902 that it was formally established.
Art galleries, cafés, and shops may be found in the old buildings that line the streets of downtown Paonia. Many campsites, fishing on Muddy Creek and in the Paonia Reservoir, and access to the Kebler Pass to Crested Butte can be found in and around Paonia.
6. Telluride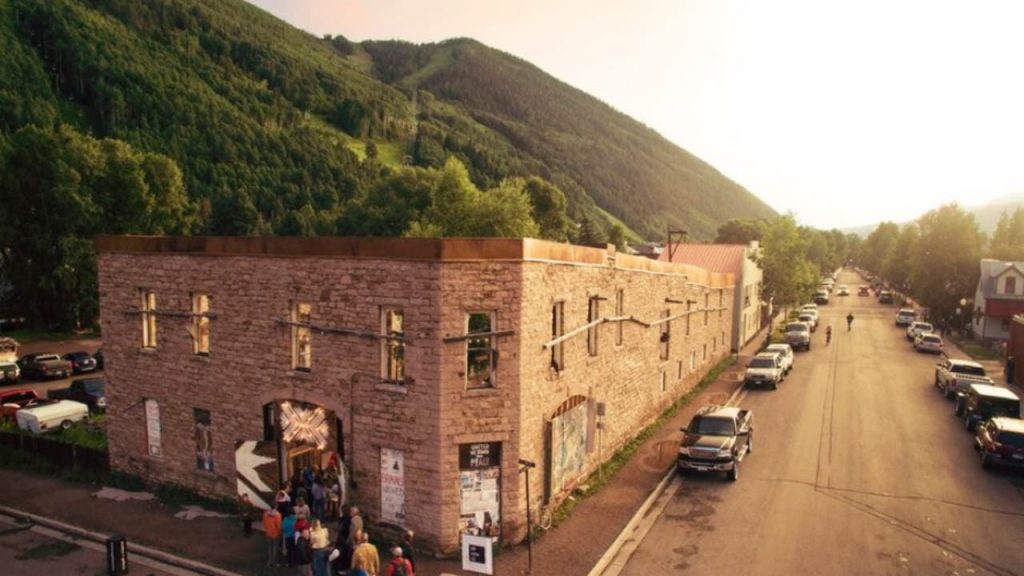 Telluride is the place to go if you seek some of Colorado's most stunning mountain scenery. If you want to get near the Swiss Alps without flying to Europe, Telluride is your best bet. The historic mining town was built in a box canyon surrounded by 14,000-foot peaks on all sides.
The downtown area is just 12 blocks long and eight blocks wide, making it the smallest in the city. Beautiful Victorian mansions, Wild West stores, and a rich history led to the district's designation as a National Historic Landmark District in 1964.
There are several high-end restaurants, luxury hotels, art galleries, parks, and other recreational facilities available at Telluride. Also, you can visit the Telluride Ski Resort, which is one of the greatest ski attractions in the country.
Learn more about these mountains in Colorado.
7. Frisco
One of Colorado's nicest pieces of real estate may be found in the little town of Frisco. Why? As a result of its proximity to some of Colorado's most popular skiing destinations, it is an ideal location to visit a wide range of other destinations.
In Summit County, Frisco is a modest two square miles. Yet, it is less than a half-hour drive from six of Colorado's best-known ski resorts, including Breckenridge, Vail and Copper Mountain. Sailing, swimming, and resting are popular pastimes, given the town's proximity to the Dillon Reservoir.
When Frisco was created in the 1870s, it was a bustling mining town. Now, historic stores and a frontier permeate Main Street, leaving little doubt about the area's mining roots. Owing to a wide variety of attractions and activities, including excellent restaurants, unique boutique shopping, and a world-class Nordic Center, Frisco has swiftly become one of Colorado's greatest little towns.
8. Aspen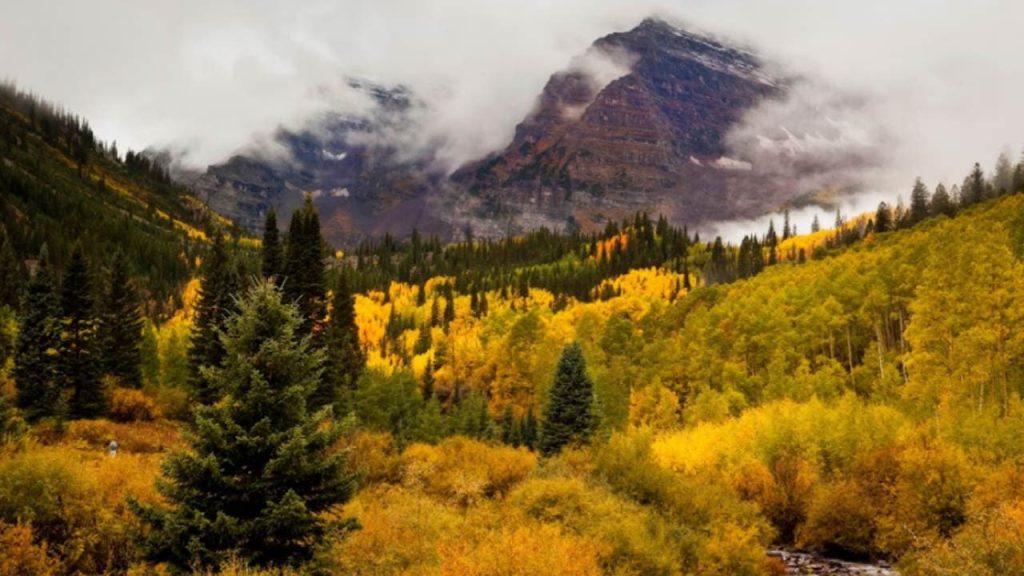 Aspen is one of the best little towns in Colorado, recognized for its world-class skiing, boutique hotels, exquisite cuisine, outdoor adventure, and awe-inspiring scenery. The local Ute Indians had lived in the Aspen region for centuries before silver mining brought in settlers and later visitors to the area.
Aspen and adjacent Snowmass are recognized today for the four nearby ski mountains. It's no secret that Ajax is Aspen's most popular mountain, with ski-in and ski-out access right from town. Also, Buttermilk Mountain and the Aspen Highlands are other great places to ski and snowboard.
In addition, climbing the world-famous peaks like the Maroon Bells in Aspen's summer provides beauty and challenge. All in all, the town's live music, concerts, and festivals have made it a creative mecca.
9. Grand Lake
Grand Lake, Colorado's greatest small town, has 282 full-time inhabitants. Grand Lake, the "Western Gateway" to Rocky Mountain National Park, is a year-round destination for outdoor enthusiasts seeking stunning scenery and exciting activities.
One of the state's biggest natural lakes, Grand Lake is located here. Grand Lake is a popular destination for outdoor activities like trekking, mountain biking, canoeing, and sailing in the summer. At the same time, in the winters, the paths are covered in new snow and ready for snowmobilers to take advantage of. If you're looking for spectacular animal watching in any season, the park is always there.
10. Estes Park
Estes Park, only a short drive from Denver, is well-known for its closeness to Rocky Mountain National Park, one of Colorado's most popular tourist destinations.
There are several campsites and hiking paths in Estes Park now, and the town itself is a hive of activity. Also, there are many tiny stores, restaurants, art galleries, and the Rocky Mountain National Park entrance, all within a short distance of Denver and Boulder.
11. Nederland
One of Colorado's most beautiful mountain towns, Nederland, is located 17 miles from Boulder, at the gateway to the Indian Peaks Wilderness. Eldora Mountain Resort can be reached from here, and you can enjoy its facilities, such as snowboarding in winter and trekking in the summer.
Besides fishing, camping, and hiking opportunities, Nederland also features a plethora of local eateries. In the city center of Nederland, tourists may expect to hear live music coming from cafés and stores and can also find a wide variety of antiques, jewelry, and apparel. In addition, the Carousel of Happiness, a restored 1910 carousel with more than 50 hand-carved animals, is a must-see.
12. Silverton
Located near the southern end of the famous Million Dollar Highway, Silverton may be found along the San Juan Skyway. Although it takes some effort to get here, those who come will be rewarded with one of Colorado's last great hidden adventure hotspots.
If you visit Silverton, you'll understand why the whole town is a National Antique Landmark: the historic frontier architecture and the historic streets are encircled by mountains. Whether you're looking for winter sledding, hiking, kayaking, ATV excursions, or beautiful rides along the Alpine Loop, you'll find it all here.
13. Vail
Vail, Colorado's famed ski resort, is essentially a quaint little town with a big reputation. Vail has a population of fewer than 5,500 people, even though it attracts many visitors throughout the year. The state's biggest ski resort, Vail Mountain, is the primary reason to visit the town.
After the opening of Vail Ski Resort in the 1960s, the city of Vail was formed. Charles Vail, a key architect of Colorado's famed I-70, gave the town of Vail its name. Before World War II, the 10th Mountain Division of the United States Army trained in this section of Colorado.
Hotels in Vail are some of the most abundant in the state, and exquisite eating establishments, hiking trails, biking trails, and more can be found here also.
14. Leadville
If you think you've seen Colorado's high country, wait until you visit Leadville. At more than 10,000 feet above sea level, Leadville is North America's highest inhabited municipality. Nestled in the Rocky Mountains, Leadville is the epitome of mountain life in Colorado.
Leadville itself is full of charm and adventure. The 500-mile Colorado Trail runs through Leadville, making it the state's hiking hub. For winter, there are more than 100 miles of cross-country skiing, skating, and sledding routes in the area.
15. Manitou Springs
A few minutes away from the Garden of Gods and located at the base of Pike's Peak, Manitou Springs is a little hamlet just outside of Colorado Springs. The town of Manitou Springs is a joy to visit. Travelers may enjoy some of the greatest adventure and gastronomy in Colorado, all in a town with just over 5,000 residents!
Over ten mineral springs rise to the surface from the earth's crust, creating Manitou Springs a natural healing center. Also, the town's proximity to one of Colorado's most renowned mountains makes it an ideal spot for outdoor activities, including hiking, bicycling, and skiing. The Manitou Cliff Dwellings, just along the road, is an homage to the area's original inhabitants, the Native American tribes.
16. Snowmass Village
Lots of people only think of Colorado ski towns in winter, but they offer plenty to do year-round! Even though Snowmass is a popular ski resort in Colorado, in summer you can also hit the biking trails, or do activities like hiking and fishing. Kids will also love the activities at the Lost Forest, which include an alpine coaster, a treetop challenge course, and a climbing wall.
17. Glenwood Springs
After only a six-hour drive to the east of Denver, you will find Glenwood Springs. It sits perched in the mountains, and you can explore the endless beauty of it.
The large swimming pools that are created with the waters from the hot springs in the area make it a great place to swim. You can enjoy swimming in the pools any time of the year. Also, the ATV tour is one of the ways you can explore the adventure park near the springs.
18. Maroon Bells
Maroon Bells is situated near Aspen. Truly speaking, this place is meant for photography. The awe-striking beauty of this area makes it one of the most popular tourist attractions in Colorado.
Moreover, the place is filled with rich history, stunning beauty and pleasant atmosphere. It is also highly ranked by locals and tourists.
Aspen, Vail, Silverton, Paonia, etc. – Colorado is stuffed to the brim with delightful and gorgeous tiny towns, which are also some top tourist attractions in Colorado. Try to visit these small towns as a peaceful getaway when you want to escape the busy city life.