Invented in the town of St. Andrews in Scotland, golf's journey initially started in 15th-century Scotland. Moreover, the first-ever golf tournament played in an 18-hole round was in 1764 at the city of St. Andrews of Scotland.
Sine then, golf has been the game of society's most high-class people and has gained immense popularity all across Europe and North America. Illinois is one of these states where you'll find golf resorts that will offer you the perfect blend of luxury and sports.
The best golf resorts in Illinois are listed below.
1. Eagle Ridge Resort & Spa
Call: +18157775000 – Visit Website – View on Map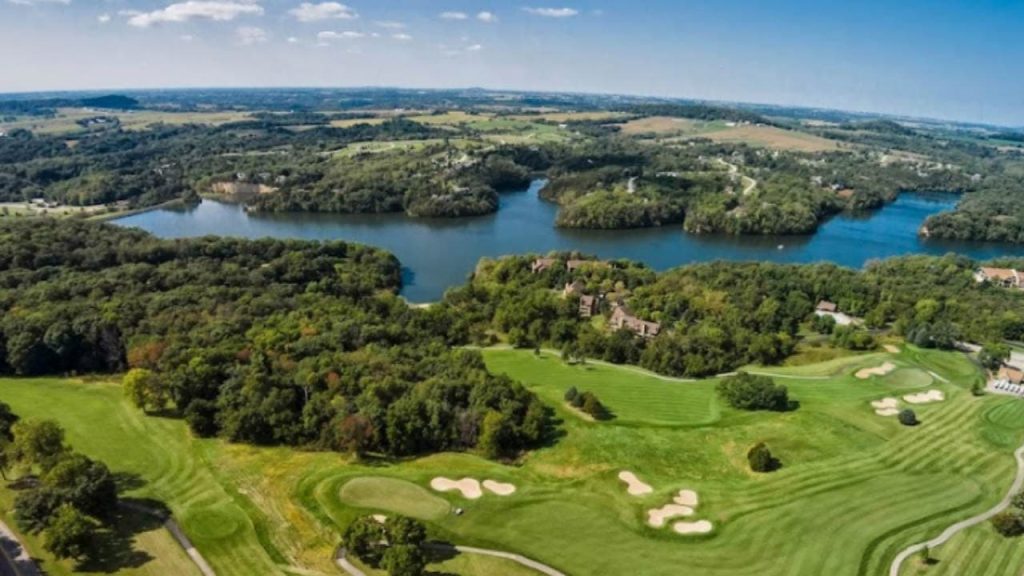 The 6,800 acres of the Galena Territory have approximately 150 unique residences and cottages, together with 80 private rooms, making the Eagle Ridge Resort & Spa an ideal place to call "Home Away from Home." Whether you play golf regularly on the weekends or only sometimes, the 63 championship holes in this resort will astound you.
2. Crane's Landing Golf Club
Call: +18476345935 – Visit Website – View on Map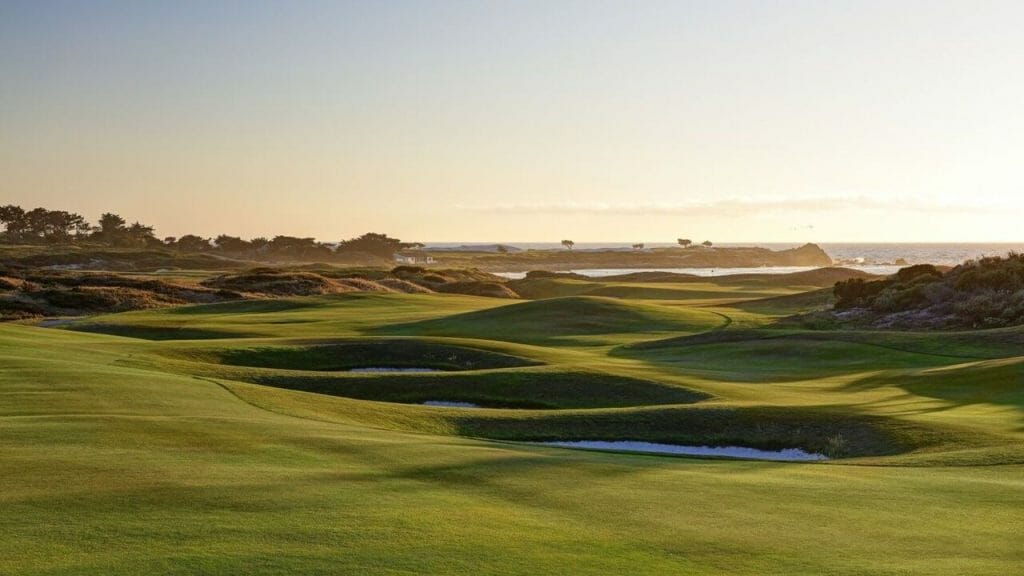 Golfers have been accommodated at the Lincolnshire Marriott golfing resort, Crane's Landing Golf Club. Crane's Landing provides a vacation spot for golf players and their families. The variety of difficulties the stunning 18-hole golf course has makes it one of the top challenging golfing destinations in Illinois.
3. The Glen Club
Call: +18477247272 – Visit Website – View on Map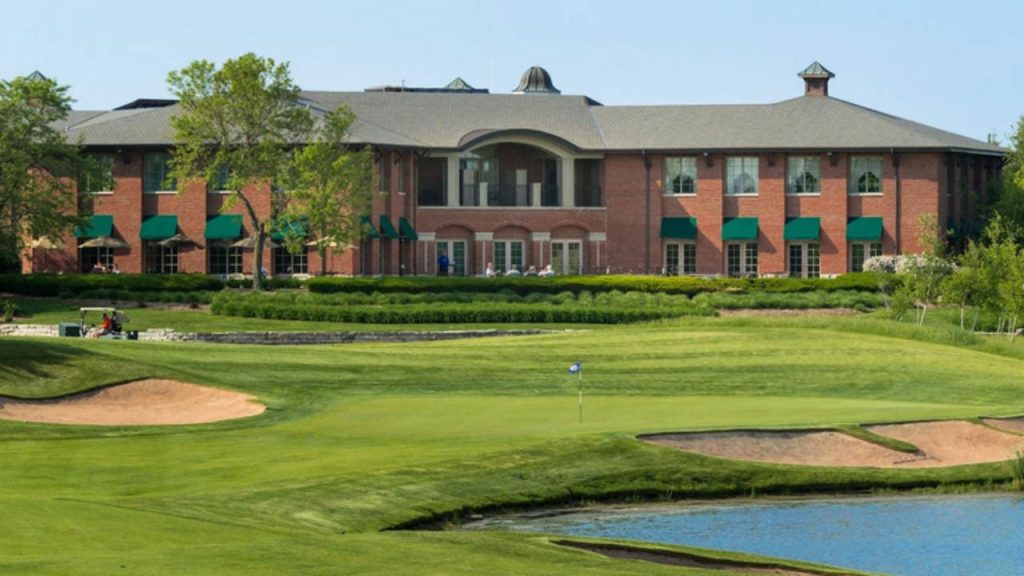 The 195-acre getaway known as the Glen Club features rolling terrain, magnificent elevation changes, tranquil lakes, meandering rivers, dramatic panoramas, and much more. The club's golf course, though, really stands out from the rest of its amenities. Moreover, this golf resort also offers a glimpse of the Chicago skyline.
Check out these magnificent wedding venues in Illinois.
4. Oak Terrace Resort
The Oak Terrace Resort in Pana is the ideal destination for those looking for a relaxing break. The tranquil atmosphere of this golf resort is a result of its idyllic location in a remote area. It has a championship golf course, which is one of the pleasures you can enjoy while being surrounded by the beautiful scenery.
5. Willow Crest Golf Club
Call: +16308505530 – Visit Website – View on Map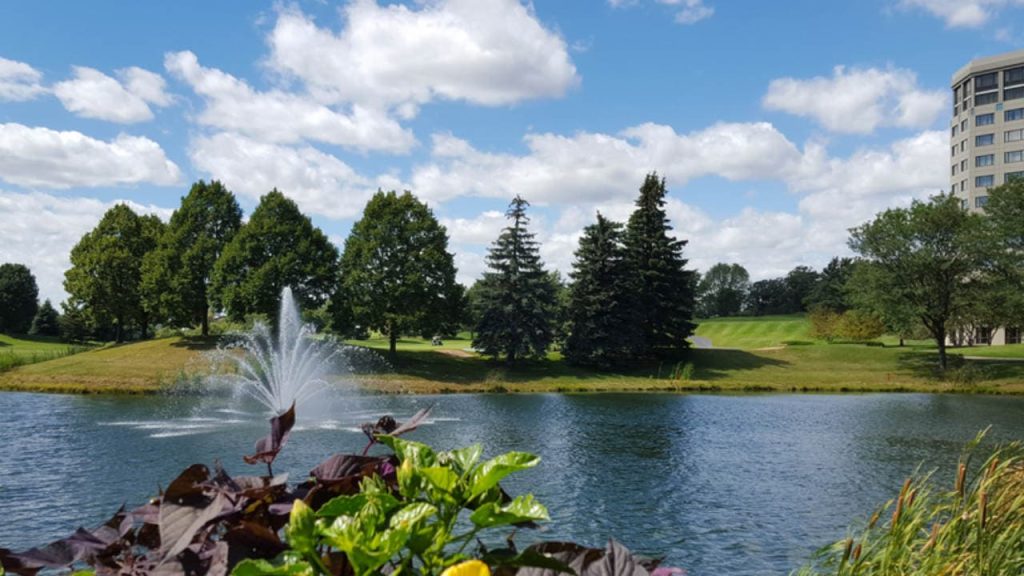 Improve your skills at the lovely Willow Crest Golf Club, site of major amateur and professional level golf competitions. The 6,433-yard, 18-hole championship course is the best attraction in this resort located in Oak Brook, and features a lovely, peaceful environment, gently undulating bent grass fairways, bunkers and distinctive water obstacles.
6. Rend Lake Golf Complex
Call: +18476345935 – Visit Website – View on Map
Rend Lake Golf Complex is a stunningly well-designed golf resort in Illinois, which offers accommodations, restaurants and a 27-hole golf course. If you are looking for a fun and relaxing retreat somewhere, where you can also improve your swings, then Rend Lake Golf Complex is definitely the ideal location for you.
These are Illinois's top-rated golf courses.
7. TPC Deere Run
Call: +13097966000 – Visit Website – View on Map
In order to play on the exclusive championship course at TPC Deere Run, world-class golf players come here. Your shot-making skills will be put to the test on this demanding course at TPC Deere Run because of its challenging layout. It is a par-71, 7,256-yard course, which comes with amazing dining facilities and accommodations as well.
8. Crab Orchard Golf Club
Call: – Visit Website – View on Map
Crab Orchard Golf Club's a fun place to enjoy golfing regardless of your age or ability level. The club has an 18-hole golf course in a convenient location, making it such a popular golf resort. Visitors will have access to play on the golf course that is very enjoyable to play on, thanks to its exceptional conditions, fantastic greens, and luscious fairways.
9. Harborside International Golf Center
Call: +13127827837 – Visit Website – View on Map
The breathtaking golf course at Harborside International Golf Center was established during the 1990s and is enriched by a long, illustrious history. The fairways and greens of this resort's course are made up of bent grass, while the water hazards present can be tricky. Because of its location, this course is especially advantageous for city dwellers.
10. Cantigny Golf Club
Cantigny Golf Club, which is situated near the town of Wheaton, is one of the finest golf resorts in the state. This golf resort features an expert-level golf course in addition to expert trainers, academies, and other amenities. Also, the course is quite well-known for conducting numerous leagues and competitions.
11. Eaglewood Resort & Spa
Call: +16307731400 – Visit Website – View on Map
Enjoy golf at one of the most beautiful championship golf courses in the state, surrounded by sweeping greens, imposing trees, and dazzling lakes and scenic views. Eaglewood Golf Club, located in Chicago, attracts some of the best golfers and biggest businessmen from the metropolitan city.
Alongside fancy accommodation and fine dining, you will also enjoy scheduled golfing here. Additionally, this resort also has a very well-known spa as well.
The golf resorts mentioned above are different from each other in various aspects. Some of them are amazing for top-level golfing, while others are more popular for their natural features and amenities. Regardless of what your priorities might be, all of these golf clubs will offer a first-class golfing and staying experience.