"Golf is a game whose aim is to hit a very small ball into an even smaller hole, with weapons singularly ill-designed for the purpose." This is what Winston Churchill said in reference to him being renowned for his witty war strategies. Through this quote, Churchill doesn't just try to highlight his intelligence, but also the strategic and analytic understanding that is required to be a top-level golfer.
This challenging aspect of golf has intrigued Americans for centuries, and now almost every one of its states has hundreds of golf courses. Illinois is one of those states that is full of expert-level, incredibly well-designed golf courses.
Here are the best golf courses in Illinois.
1. TPC Deere Run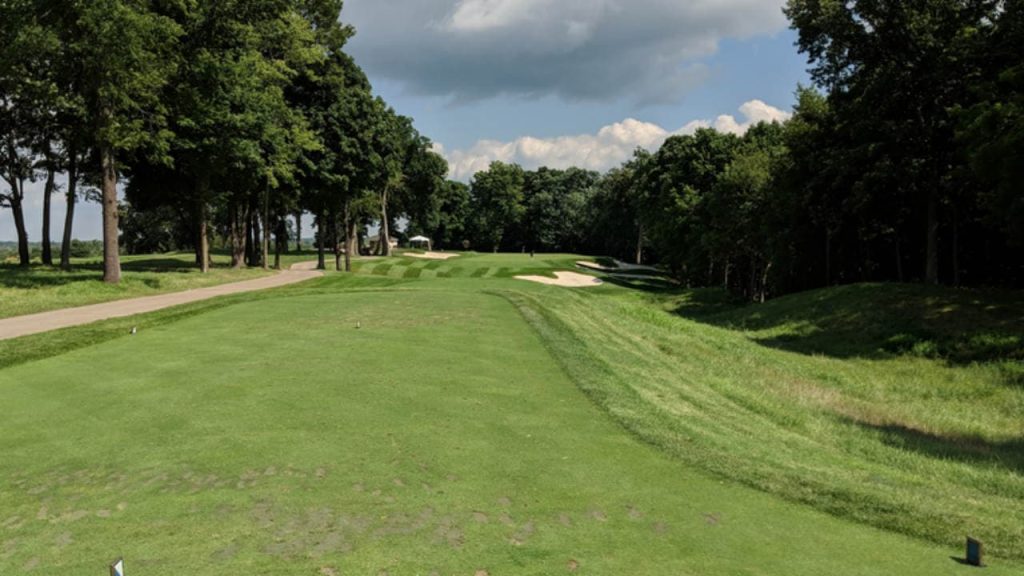 The top professionals travel here to play on the championship course at the top-class TPC Deere Run. The championship golf course at TPC Deere Run is a challenging layout that will definitely test your shot making abilities. It is situated in the Quad Cities area of Western Illinois, little more than two hours from Chicago and consists of a par-71, 7,256 yard-course.
2. Mistwood Golf Club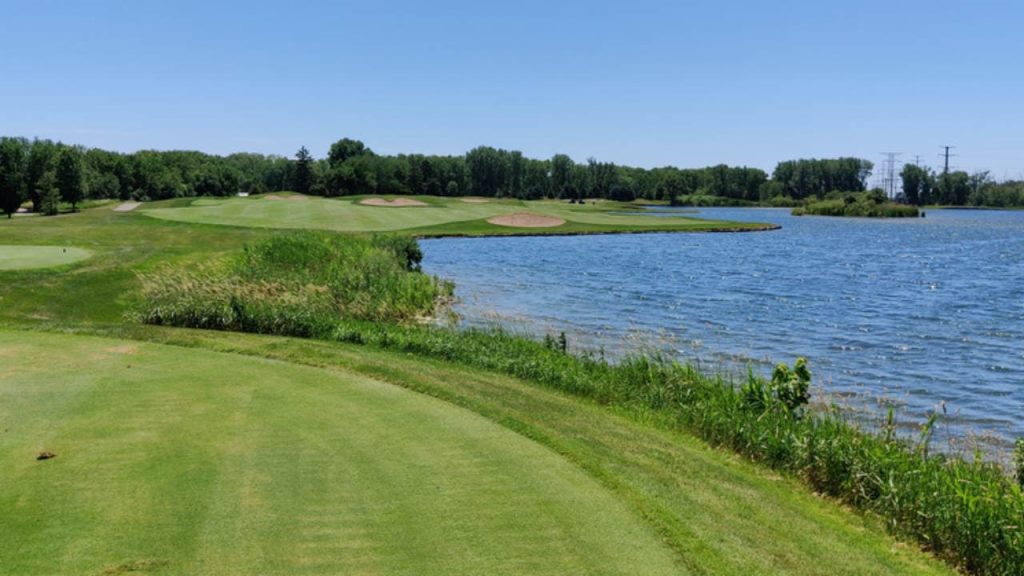 Mistwood Golf Club, which was developed by Ray Hearn, has 20 sod-wall bunkers, which gives a genuine experience of Scotland. Mistwood also offers five tee positions per hole, allowing players to travel more than 7,000 yards.
3. The Glen Club
The Glen Club is a 195-acre retreat with rolling landscape, spectacular elevation changes, serene lakes, flowing streams, and breathtaking panoramas and much more. However, the golf course here is the true standout feature of this club. It also provides a view of Chicago's cityscape.
Check out these magnificent wedding venues in Illinois.
4. Stonewall Orchard
Every hole, whether it is on the junior course, which spans 4,968 acres, or the 7,124-yard, par-72 championship course, offers unique challenges to golfers of any ability level. Moreover, Stonewall Orchard provides the public with country club surroundings in a casual setting.
5. WeaverRidge Golf Club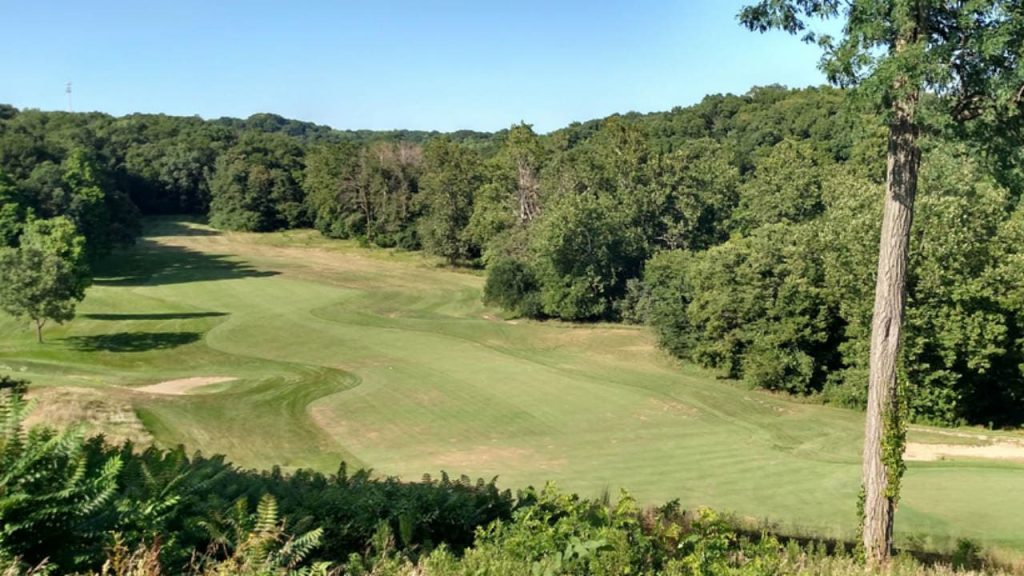 The stunning houses of WeaverRidge Estates surround what is arguably Illinois' most magnificent Championship Golf Course, WeaverRidge Golf Club, which is situated amid rolling green hills and woodland lowlands.
In Illinois, this neighborhood is unmatched because it was designed for graceful living and competitive golfing for golfers of all skill levels.
6. Harborside International Golf Center
Founded in 1995, Harborside International Golf Center's stunning golf course in Illinois has over 20 years of proud history and experience. Both the fairways and greens on this course are of bent grass, and the bunkers come into play in challenging manners. This course is very convenient for people who live in the city due to its geography.
These are Illinois's top-rated golf courses.
7. Cantigny Golf Club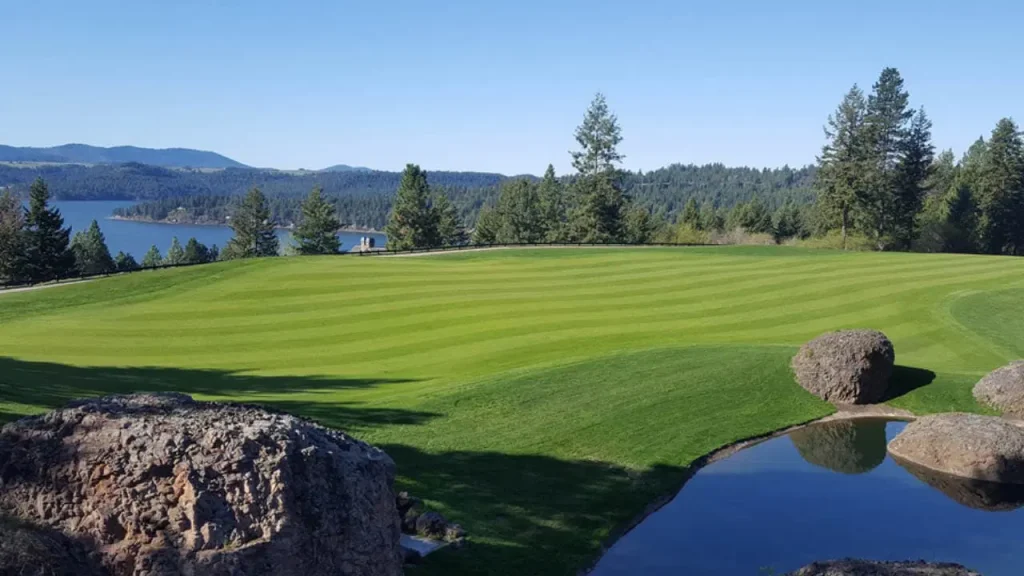 Cantigny Golf Club is located in the town of Wheaton in Illinois, and is one of the best golf courses in that area. Alongside offering a professional-level golf course, this club also offers professional trainers, has an academy and more. The course is renowned for hosting various events and leagues.
8. The Highlands of Elgin
For hundreds of golf players in the area, the Highlands of Elgin has emerged as a top vacation spot. Fully utilize the nine new holes of this distinctive and spectacular golf course. The surrounding areas of the course also include a 12-acre quarry lake. In addition, this course features a newly renovated 18-hole course.
9. Annbriar Golf Course
The gorgeous and difficult 18 holes of golfing challenges that both new and seasoned golfers want, can be found at Annbriar Golf Course. This course's leagues, competitions, and golf trips are fantastic opportunities to socialize while playing golf. Golf players and normal guests can also enjoy Annbriar's excellent Smokehouse Restaurant.
10. ThunderHawk Golf Club
ThunderHawk Golf Club has earned a reputation for being one of the Midwest's top golf courses ever since it opened its doors in 1999.
This Robert Trent Jones Jr. masterwork has received raving praise over the years from publications including Golf Digest and Golf Magazine. This is a must-play golf course for every golfer who wants to play golf on a fine course with a great environment.
11. The Aldeen Golf Club
In Illinois, the Aldeen Golf Club has established a special benchmark for elite public golf courses. Discover 18 championship holes with 62 sand-bunkers, one dozen water hazards, and meticulously maintained greens and fairways. It is a great venue for holding golf trips, anniversaries and other special events.
12. Orchard Valley Golf Course
Orchard Valley Golf Course is home to a championship golf course, catering facility, and reception hall in a tranquil suburb in Chicago. Moreover, visitors get access to a top-class full-service restaurant. Located in Aurora, this golf is in the heart of one of Illinois' most stunning settings. Alongside 18 holes of top-class golfing, you can enjoy events and programs here as well .
13. Downers Grove Golf Club
The unique and beautiful 9-hole par-36 golf course is the Downers Grove Golf Club, renowned for offering scenic views. This course has native trees, green spaces, and flowers. It also has enough elevation changes and water hazards to present a test to any golfer that plays here.
Most of the top-level golf courses in Illinois are located inside the best country clubs in the state. As a result, these courses are up-to-date, regulated and maintained properly. For amateur-level golf, choose courses like Stonewall Orchard or WeaverRidge Golf Club. However, for professional-level golfing, TPC Deere Run and Harborside International Golf Center are better choices.