What is the first thing that comes to mind when you think about your wedding? For me, it's the wedding location. If you're getting married soon, Illinois has some lovely wedding venues.
When considering all of the wedding venues in Illinois, it can be difficult to know where to begin your search. But there is no need to worry because we are here to help. We have already selected the most beautiful wedding venues in Illinois for you. Have your wedding in Indiana at one of these stunning venues: a garden, vineyard, art center, contemporary event space, or traditional barn.
Continue reading to learn about the best wedding venues in Illinois right now.
1. The Venue CU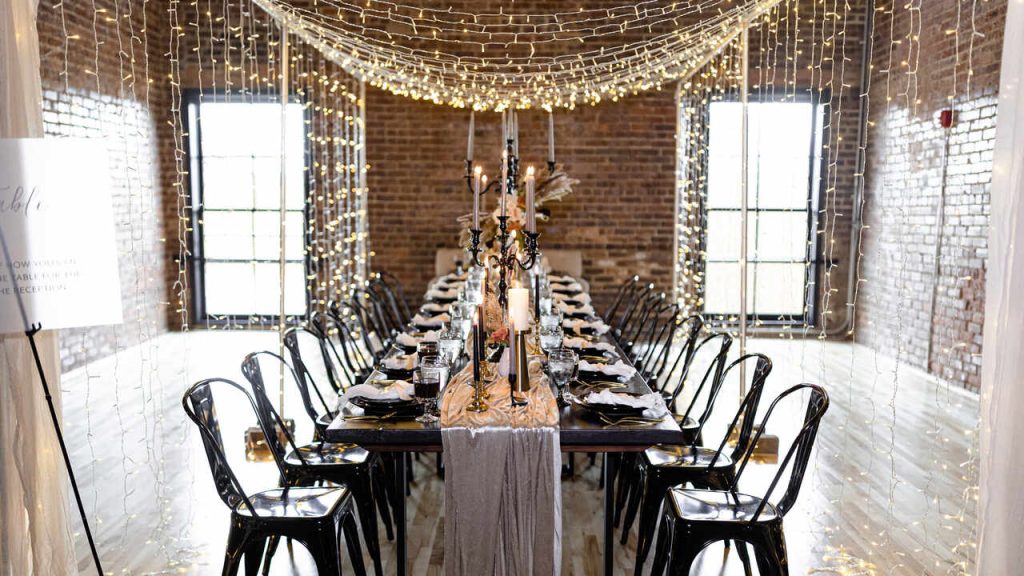 The Venue CU is a classy urban location with an industrial and contemporary vibe that is ideal for your wedding celebration. With the assistance of their personnel, you may customize the nearly 10,000 square feet of flexible event space they have to your preferences. Their staff is prepared to assist you in making your ideal wedding a reality because they have more than 50 years of combined expertise arranging the ideal wedding.
For a fully customized wedding event, choose their approved vendor list or make your own selections. Select one of their budget-friendly wedding packages, then begin planning your ideal wedding at The Venue CU with the help of their helpful and knowledgeable staff.
2. The Cannery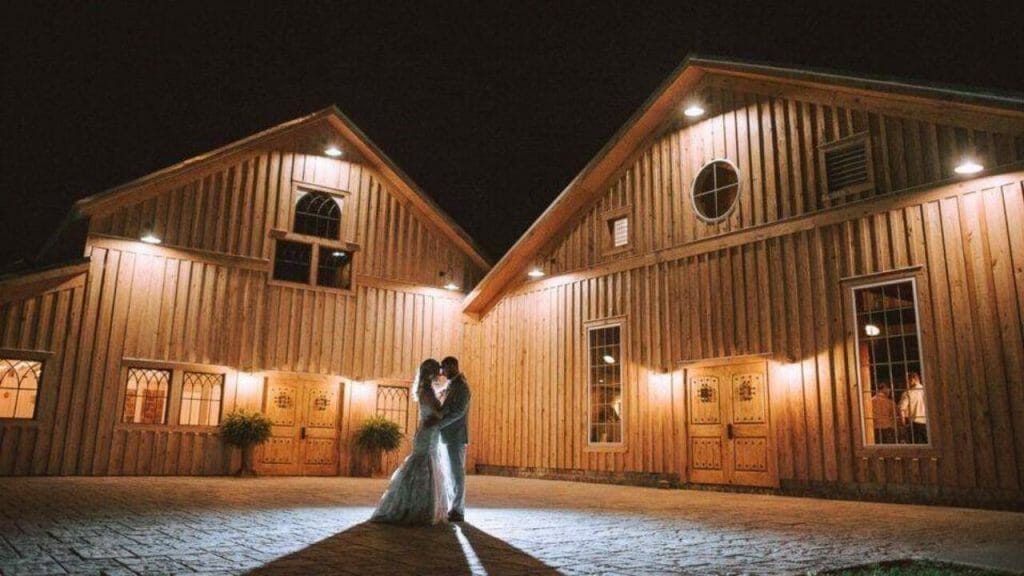 The Cannery is a wedding location in Eureka that can accommodate gatherings of up to 200 seated guests in an industrial-chic atmosphere. This location allows for outdoor wedding ceremonies in the spacious courtyard as well as interior celebrations in the lounge. Bookings at The Cannery include on-site bar-tending services, and the happy couple may select their own outside caterer to handle the meal.
Ceremonies and receptions can be held on the premises without worrying about leaving in time for another celebration because reservations provide you access to the location from 8 am to midnight.
3. Sleepy Creek Vineyards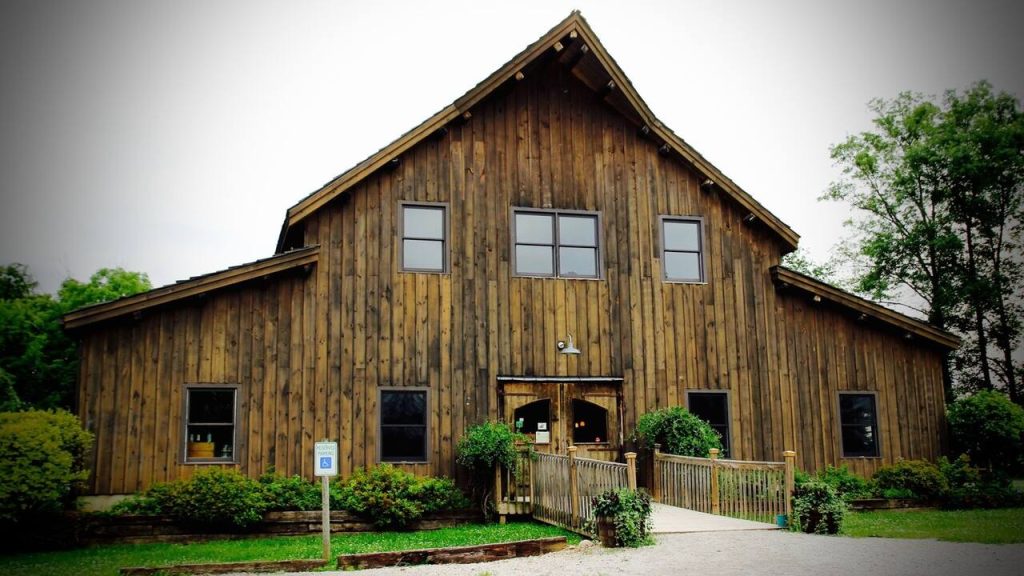 If you're looking for a quaint, rustic wedding location in Central Illinois that is situated in a pastoral area for the pinnacle of natural celebrations, go no farther than Sleepy Creek Vineyards. The venue can easily host wedding ceremonies and receptions, and couples can choose from any nearby vendor and outside distributor they like.
Their crew may offer on-site event organizing and in-house bar service to make sure that every detail of the wedding day goes off without a hitch. Sleepy Creek Vineyards can accommodate weddings of various sizes thanks to the abundance of indoor and outdoor event areas on the grounds.
These are the most romantic hotels in Illinois to spend your honeymoon.
4. City View Loft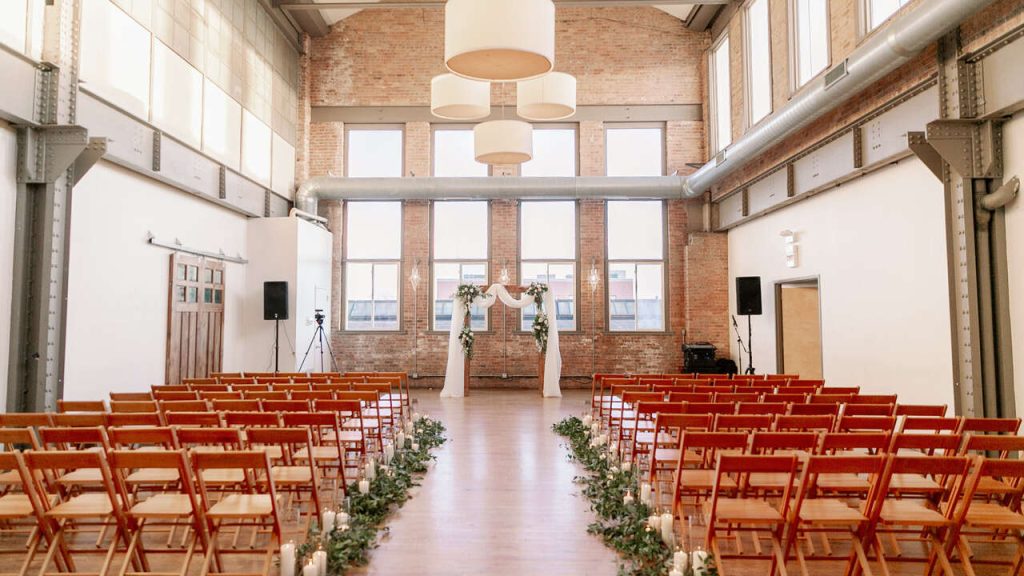 One of Chicago's top wedding locations, City View Loft offers two unique event venues. The first event space is the second-floor loft, which is BYOB friendly and has six custom chandeliers, a bar, 150 chiavari chairs, 20 wood tables, an on-site catering kitchen, and more. It has 13-foot timber ceilings, vistas of the Chicago skyline, an open floor plan, and 4,000 square feet of event space.
The second of the two venues is called Kitchen Chicago, and it offers 3,400 square feet of space for events, including a bridal suite, a cocktail area, and a loft area. A ceremony and reception can be held in combination with one another in these two event locations.
5. Salvatores
One of the most opulent wedding locations in Chicago is Salvatore's, which offers a number of packages ideal for local couples organizing their forthcoming weddings. The Salvatore's primary wedding package includes a dance floor, votive candles, four butler-passed hors d'oeuvres, a three-course plated dinner, and more.
It also includes five hours of bar service. At Salvatore's, a group of committed event coordinators ensures that any and all logistical problems on the wedding day will be carefully addressed and resolved. Visit Salvatore's for Chicago-based wedding celebrations for customized services handled with professionalism.
6. Chicago Botanic Garden
The Chicago Botanic Garden is an amazing location for a special occasion, with event spaces tucked away among lovely gardens, tranquil lakes, and native woodlands. You can choose from a variety of settings both inside and outside, all of which offer beautiful vistas in the winter, spring, summer, and fall. Incomparable natural beauty and the best facilities and services are combined in The Garden.
The Garden is conveniently situated in the center of the North Shore, just outside of downtown Chicago. Your event comes to life at the Chicago Botanic Garden against a backdrop of unadulterated beauty and tranquility! The ideal location for your wedding, business conference, reception, or seated dinner is at this premier cultural destination.
Check out these stunning and luxurious golf resorts in Illinois.
7. Venue 5126
The magnificent, rustic country barn location, Venue 5126, is ideal for your forthcoming nuptials and reception! Enjoy the barn and outdoor ceremony areas on our private 7-acres of gorgeous countryside. Our property is surrounded by stunning scenery for wedding photos, first looks, and guest selfies from east to west! As a result, wherever you go on our property, there will always be a good opportunity for a snapshot.
We have a pleasant team that will treat your family like their own and go above and beyond to make your wedding a wonderful day, in addition to the lovely surroundings and exquisite barn. Therefore, your wedding at Venue 5126 will be beautiful whether you choose to exchange vows inside our lovely barn or outside on the pergola overlooking 500 acres of farmland.
8. The Art Institute Chicago
Beautiful venue to celebrate your wedding is the Art Institute of Chicago. The Art Institute's beautiful atmosphere will delight you and your loved ones. On your wedding day, you can have a charming ceremony at the famous Grand Staircase and perhaps even take in a private gallery viewing! For both art enthusiasts and Chicago locals, the Art Institute is the perfect place to celebrate.
Consider a private wedding with a cocktail reception in McKinlock Court. Then proceed inside to the Chicago Stock Exchange Room, a historical landmark, for supper and dancing. The walls of windows at Griffin Court make for a contemporary setting for your wedding celebration. When choosing a location for your special occasion, consider the Art Institute of Chicago.
9. Kitchen Chicago
A 3,400 square foot event space in the manner of a loft is available at The Kitchen Chicago. It has a 400 square foot lofted overlook area, bridal room, elevator access, access to their commercial kitchen facilities for rent, and a warm, welcoming staff. Kitchen Chicago is ideal for both small-scale parties and sizable groups thanks to its warm wooden elements, dimmable lighting, and cathedral-height ceilings.
This exquisitely created, straightforward urban environment may be modified with simple or extravagant touches alike to excite your visitors and contribute to making your event oh so memorable. The Kitchen Chicago, which has an open vendor policy, will collaborate with you to design a personalized encounter in a distinctive setting.
10. Pearl Tree Estate
Your only constraint at Pearl Tree Estate is your creativity. As a full-service location, they offer an on-site coordinator to make sure your wedding day is a smooth and enjoyable occasion. The venue offers venue tours so you can choose the ideal spot for your event. It is located on a 10-acre property with a rustic country appeal. Alternatively, you can exchange vows on their 3,500 square foot terrace near to the fountain.
You can stay on the property in one of their private homes with up to eight more people for added convenience. As you toast and dance the night away, celebrating your new life together with all of your friends and family, you will adore their contemporary and industrial ambiance. The ideal location to host your small-scale or lavish wedding celebration is Pear Tree Estate.
11. Ewing Manor
You and up to 200 guests can celebrate your wedding at Ewing Manor, a Channel-Norman style home surrounded by lush grounds and lovely landscaping. There are plenty of gardens and other outdoor spots that offer the ideal spot for an intimate ceremony or a photography, as well as two different locations where your vendors can pitch up tents.
Use their approved vendors or collaborate with their event crew to approve décor and other providers to make sure your wedding day is carefree and enjoyable. The ceremony and reception can be held at the historic Ewing Manor in a lovely outdoor setting.
12. Vrooman Mansion
Vrooman Mansion, which was constructed in 1896, provides a beautiful and historic setting for your wedding celebration. The historical curiosities, contemporary conveniences, and stunning beauty will win you over. The mansion is the ideal location for your wedding celebration, which can include up to 75 guests.
They provide a number of wedding packages, each of which includes a location visit and consultation, an altar or unity table, a bridal suite, a free chilled bottle of champagne, and much more. Additionally, they provide rooms and suites for overnight stays before to or following your wedding.
13. Gold moor Inn & Dining
Gold moor Inn is a charming Illinois wedding location with indoor and outdoor amenities and a grand setting on a bluff high over the lovely Mississippi River. This location offers a variety of event spaces, including the outside Pavilion, which can hold up to 150 people and is equipped with lights, ceiling fans, and sound systems.
The property's breathtaking Galena scenery and striking architecture provide a picturesque setting for your memorable moments. A variety of services are offered by their staff, including the assistance of on-site event organizers, opulent overnight lodging, flowers, champagne, a stunning wedding cake, salon services, and on-site catering and bar-tending.
A stunning wedding location is necessary for an unforgettable celebration, even though a wedding is a delightful event in and of itself. To spend a lovely and unforgettable day with your sweetheart, pick any of these wedding locations.