Creepy abandoned sites pique the interest of a wide audience. Maybe that's why we're so drawn to tales of forbidden mystery.
Haunted sites in Alabama offer the door to a terrible unknown, with inexplicable mysteries, horrific ghost experiences and paranormal beings clinging to their past existences. These apparitions lurk in the shadows, throwing a heavy cloud of dread over the air that will keep you awake all night.
However, there are certain daring people who like seeking out terrifying experiences. So, here are a few creepy haunted places in Alabama that might attract you towards their mystery.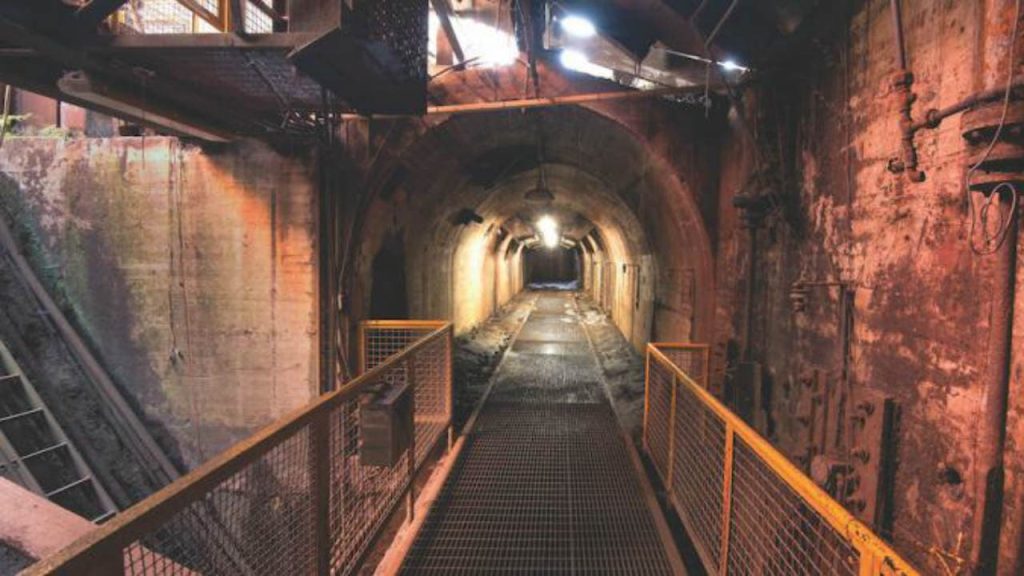 After the Civil War, Birmingham's Sloss Furnaces became the nation's premier source of pig iron, which was used in the manufacture of tens of thousands of steel goods. It's a shame that the city's sudden rise to the status of metropolis, fueled by the industrial boom, was not without consequence.
Slag Wormwood headed a gang of over 100 Sloss Furnaces employees living in tight accommodation on the furnace site in the early 1900s, encouraging them to take perilous risks in order to speed up production. There were 47 fatalities and countless injuries at the plant under his watch, including six people who were blinded in an explosion. The myth goes that employees fed Slag into the furnace in October 1906 because they were fed up with their long and perilous evenings.
There was an "unnatural presence" in the workplace after his disappearance, with several colleagues reporting being pushed or instructed to "go back" by a mystery voice. A charred guy yelled at three supervisors to "push more steel" after they were found unconscious and imprisoned in a small boiler room. Birmingham Police have received more than a hundred claims of possible paranormal activity at the Sloss Furnaces, and Fox's Paranormal Team has deemed it one of the scariest places on the planet.
2. The Norwood Community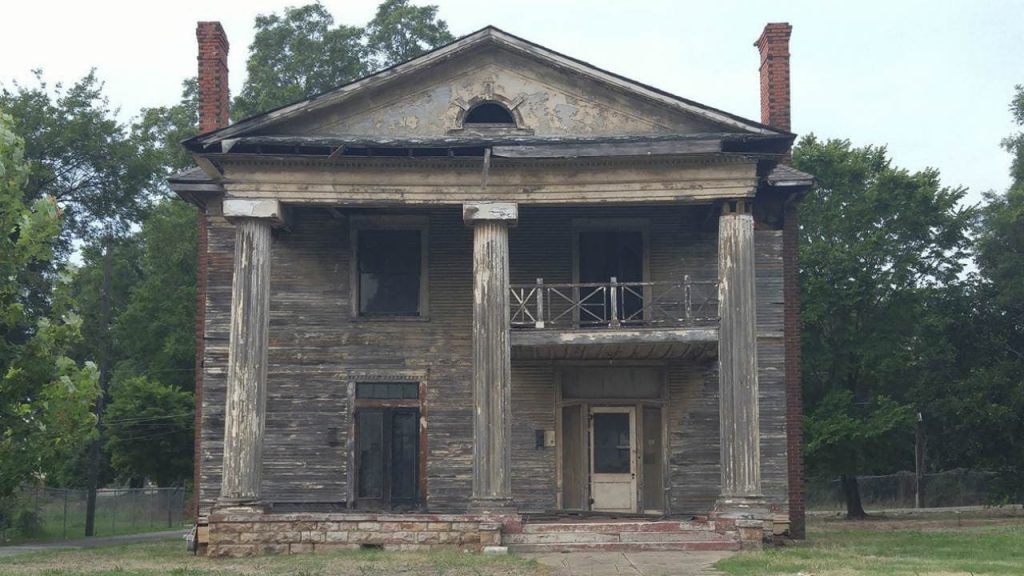 A neighborhood in Birmingham famed for its decaying abandoned homes is Norwood. Photographers and urban explorers are drawn to the neighborhood for this reason.
The magnificent remnants are situated on the edges of a community that includes nicely restored turn-of-the-century homes, a beautifully renovated 1925 elementary school, churches, and a few businesses, which is surprising given their age. The bulk of the residences are abandoned and clearly labelled "No Trespassing," posing a safety threat to anyone who enters.
3. Redmont Hotel
The Redmont Hotel in Birmingham, Alabama, which is the city's oldest and most historic hotel, is the site of a surprising number of paranormal activity. According to reports, the ghost of a white-clad woman who died at the hotel has been seen on the ninth floor. Clifford Stiles, a former owner, is claimed to haunt the location to this day.
Aside from that, customers have reported seeing a little dog wandering the corridors of the establishment. One of the most famous ghosts at the hotel is claimed to haunt the room where Hank Williams died and has been sighted several times since.
Strange occurrences like doors opening and furniture shifting have also been reported by visitors to the hotel. Guests no longer like to stay here, and, as a result, the authorities were forced to close the establishment.
Learn more about these haunted houses in Alabama.
4. Tutwiler Hotel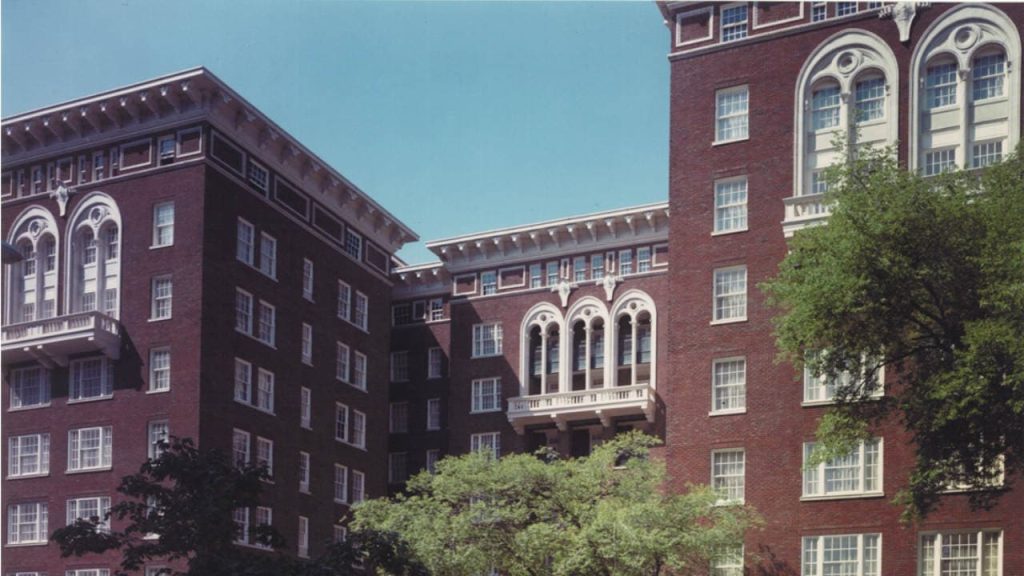 This hotel has a fascinating and spooky story to tell. Sometime about 1995, a staff member working at the hotel claimed to have seen several spirits when the hotel lights started turning on their own. For five nights in a row, the bartender allegedly switched out the lights four times before turning them back on.
On the sixth day, he was welcomed by a multi-course feast with candles and wine that was enigmatic and inexplicable. Many think Colonel Tutwiler, the hotel's namesake, offered it. As long as the bartender ended his shift by wishing the Colonel a good night and requesting him politely not to leave a mess, Tutwiler the ghost was a respectable spirit.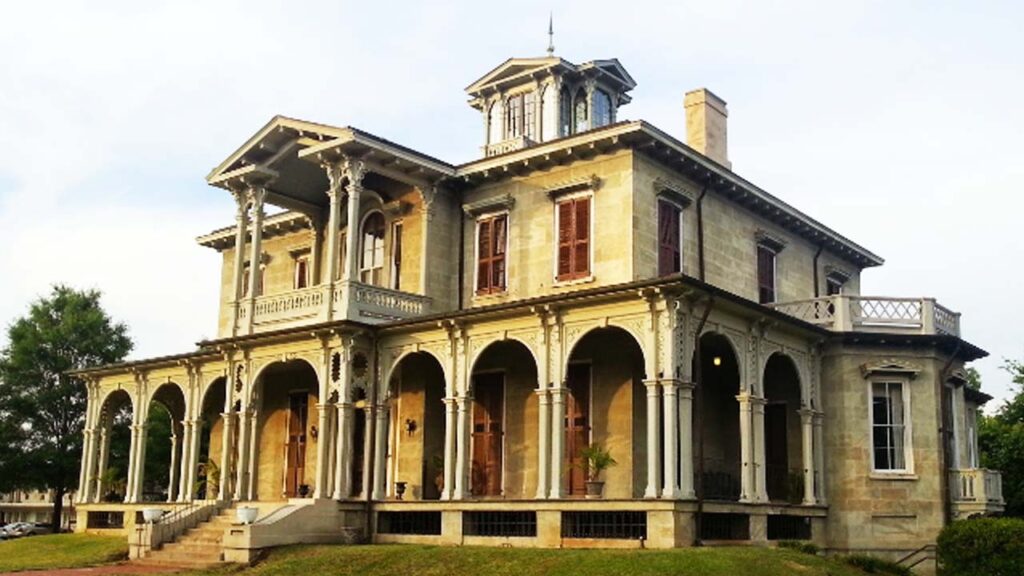 Tuscaloosa's Drish House, according to The Lineup, is officially Alabama's most haunted site. Dr. John R. Drish developed it on a 450-acre estate in 1937. In 1867, Dr. Drish, an avid gambler and drinker, was found dead after falling down a stairwell while intoxicated.
Sarah, his wife, got completely consumed with the task of arranging his burial, to the point that it was beyond all reasonable expectations. However, she retained the candles from her husband's funeral in the expectation that they would be used in her own funeral. In 1884, when she died, her relatives scoured the home for the candles she had left behind, but to no avail.
As a result, Sarah is supposed to have returned to haunt the house, purportedly igniting the candles in the third-story tower and starting a fire. Death Lights in the Tower, a short tale by Kathryn Tucker Windham from her classic collection of ghost stories, Thirteen Alabama Ghosts and Jeffrey, features the Drish House.
6. Northport Hospital
Those looking for a spooky encounter can't go wrong with this Northport hospital. Old Bryce Hospital, a former lunatic institution, has a reputation for abusing its inmates to the point of torture. Visitors say they feel hot and cold areas, see things moving of their own volition, and hear ghostly noises and footsteps in the vicinity.
Moreover, a doctor's coat's tail has been sighted by several patients. There are screams, footsteps, and the creaking of doors which have all been recorded. Though Old Bryce Hospital is open to the public, it is heavily policed.
Learn more about these ghost towns in Alabama.
7. Lucas Tavern
Compared to the other haunted places, the one at Lucas Tavern is a little more lighthearted. From 1820 to 1840, Tavern rooms were popular with wealthy tourists because they were clean, safe, and reasonably priced. Eliza Lucas, the owner, took great pleasure in welcoming tired travelers to her home.
At some point in time after she passed away, Lucas took over the bar and restored it to its former splendor. That's when the nice hostess ghost started showing up to visit. Most people see Eliza Lucas as a small woman in a Victorian gown standing at the tavern's doorway waving and smiling warmly at onlookers. Eliza's favorite tale happened while she was attending a meeting of committee members.
To demonstrate to one of the group's members that his fury didn't match Eliza's high standards for elegant Southern manners, she allegedly blew a huge plume of ash and smoke on him in response to a contentious issue. Eliza serves as a reminder that some ghosts choose to stay in the shadows for the sake of tradition.
8. Bill Sketoe's Hole
Just like Tuscaloosa's Drish House in Thirteen Alabama Ghosts and Jeffrey, Bill Sketoe's Hole is also featured as one of the subjects. This famous haunted place is known as the "hole that will not stay filled." Bill Sketoe was accused of hiring a substitute to fight for him in the Civil War.
On the way home after buying medicine for his wife, near the Choctawhatchee River, he was killed by being hanged up on a tree. As Bill was very tall his feet touched the ground, and the attackers dug a hole under him.
Even after removing his dead body, the hole was intact. No matter how much stuff is put inside the hole, after coming back the next day, people used to see the hole was perfectly cleaned out.
9. Gaines Ridge Dinner Club
"The Most Haunted Restaurant in Alabama" title goes to the Gaines Ridge Dinner Club. The famed restaurant is housed in an Antebellum mansion from the 1820s and is famous for its resident ghost family.According to some visitors, they've heard screaming and seen a lady in the windows floating, as well as a baby's cries, as well as an apparition in mirrors of a tall, bearded black guy in his 30s.
"Ghost truths" are what the owner calls her experiences with the spirits since she has no doubt that they happened to her. Coworker A denied crying out to her, even though both of them heard the cries. She claims to have heard them.
10. Fort Morgan
It's no secret that beach goers go to Fort Morgan to unwind and take advantage of the sand and surf. But, they had no idea that Fort Morgan had a spooky past that dates all the way back to the American Civil War.
Throughout the Battle of Mobile Bay, the fort was bombarded with intense fire. Visitors have reported hearing men's screams late into the night and seeing the ghost of a lady who was murdered in the fort, among other things. Look for Confederate soldiers in the shadows if you visit Fort Morgan.
Alabama's haunted past is surely rich with ghost sightings and ghostly hotels, so if you are one of those who like solving this fascinating riddle, you may not want to miss any of them.