When you hear the word "Annabel" what is the first thing that comes to your mind? The creepy haunted house with 5 children right? America has been very advanced when it comes to horror.
The whole Hollywood industry has made so many horror movies and haunted houses. The industry is using the haunted factor as a source of money making.
Easily, Business! As they have seen how much horror moves and their franchises have been a very profitable business, they came up with the plan to make haunted houses a recreational zone. These houses have all the elements to creep the hell out, but also adventures.
So pull on your seat belt to go for an amazing adventure because I have gathered a list of the top haunted houses in Georgia, which are created for recreation:
1. Plantation Blood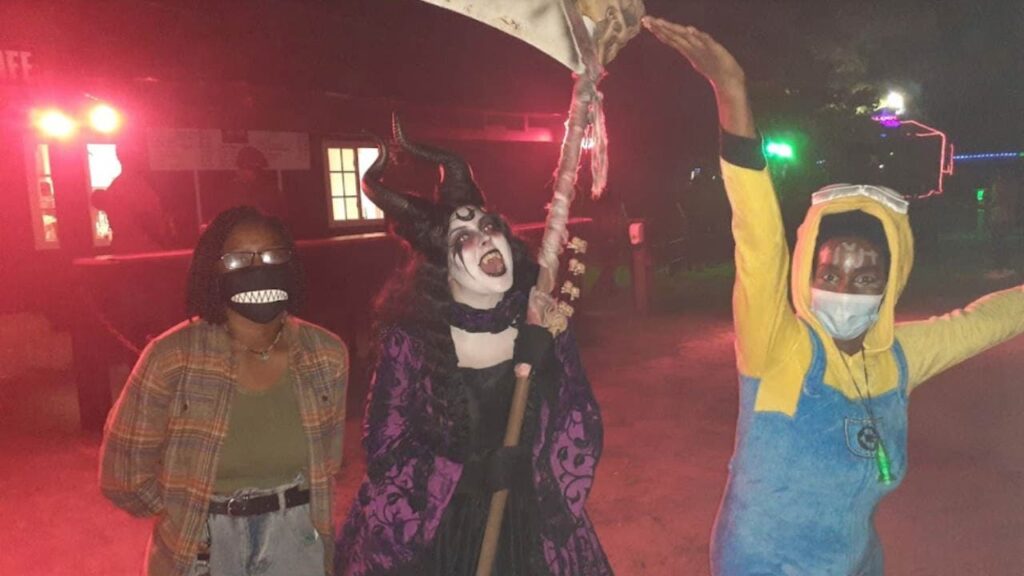 Plantation Blood, located on Wallie Drive in Augusta, Georgia, will give you a good fright. "Hallowed Grounds," a song by Plantation Blood, is certain to send chills down your spine. It is taking place inside. The only time you are required to go outdoors is when you are waiting in line, traveling from the first building to a tent and then back to the first building again.
Every year, the proprietors of that establishment spend a great deal of effort and money on that haunted home, and they employ numerous individuals who are compensated. The cost of admission is $25 per person, and food is available for purchase.
Additionally, on the inside of the home, false dummy bodies are used as corpses, and monsters are used to frighten the living daylights out of people. The whole journey will be completed in around 15 minutes. You have a reasonable distance to travel before becoming jump startled and afraid.
Due to Covid-19 regulations, you must wait for your group to arrive before proceeding. As a result, the wait time is quick and the groups are small. According on your speed, it will take around 10 to 15 minutes or longer. There will be no running, dragging people, striking, or shoving. Additionally, they have a zero-tolerance policy regarding hostility against their personnel. All the excitement, as well as a concession stand, mercy stands, and so on.
2. Netherworld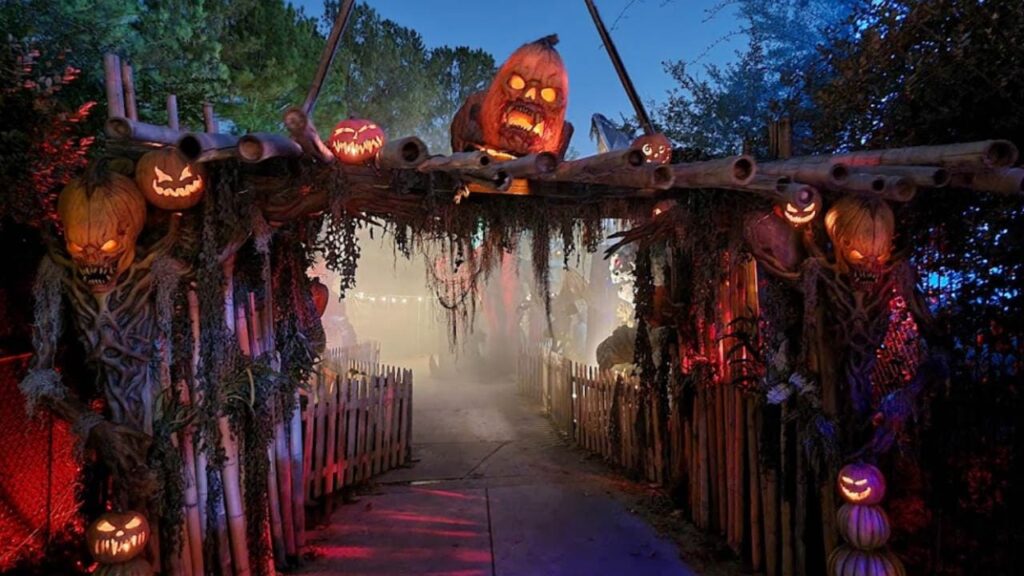 Netherworld, a haunted attraction in Stone Mountain, Georgia, is commemorating its 25th year of haunting with two scary haunts. Check out the 3D versions of Rise of the Netherspawn and Planet X. There are four terrifying escape rooms as well as a monster museum to enjoy in addition to the haunted attractions.
The Netherworld Haunted House, meanwhile, is a self-guided, walk-through haunted attraction in unincorporated Gwinnett County, Georgia, not far from the city of Atlanta, Georgia. It is a yearly Halloween-themed event that has been running since 1997.
In celebration of this year's major theme, HALLOWEEN NIGHTMARES, the creative team behind the world-famous NETHERWORLD Haunted House is happy to announce the addition of fresh new monsters as well as the return of old popular characters.
3. Haunted Montrose
A terrifying slaughterhouse, located in Montrose, Georgia, is feeding out nightmare fodder to the local populace. Haunted Montrose is Georgia's most popular haunted attraction, with over 80 performers and four haunted homes on the grounds of the historic Montrose Inn.
Trey Cottle, a haunt expert who has worked with Rob Zombie and developed nationally famous haunted attractions around the country, is behind the creation of this experience.
Check out these creepy ghost towns in Georgia.
4. Containment Haunted House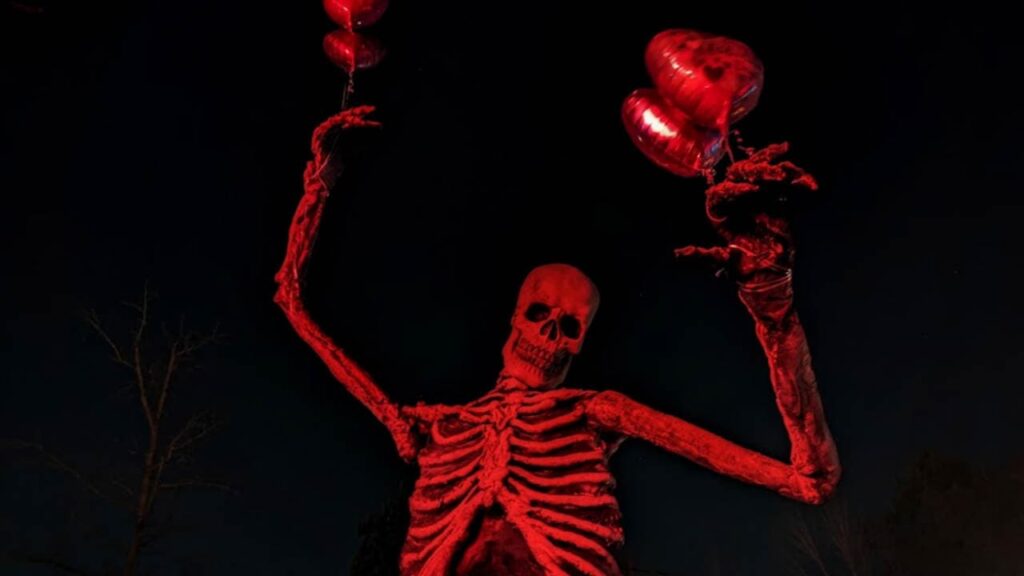 In Lithia Springs, Georgia, there is a haunted home that is appropriate for individuals who are 13 years old and older. Underworld lords are assembling an army of Halloween symbols in preparation for an invasion of the whole planet this year. Containment Haunted House is the most unique haunted attraction in all of Atlanta.
Our name comes from the fact that we are constructed entirely of 26 shipping containers, each of which is loaded with powerful and genuine scares. Our performers are our priority; with constant training and rehearsal, we produce incredible scares that immerse you in the terror. This year will be no exception. Each season offers fresh sights, sounds, and shouts. Reserve your position in line and prepare to be terrified in a new way!
5. Paranoia Haunted House
You never know what could be lurking around the next bend in the road. A crack in the ground may be discovered deep inside the Canton countryside's rural woodlands. Visitors to the mythical McCoy house who are courageous enough to cross the bridge into its grounds will immediately detect a stifling absence and a distinct sense of dread in the air that will leave them gasping for breath.
Almost as if you could reach out and touch the air, as if it were charged with a quiet, terrible energy. Something ancient and nasty was in the air, and it made me feel uncomfortable. If you opt to go through the sodden, barren wood, you will eventually come to the McCoys' decaying house.
The absence of automobiles, mailboxes, and other signs of human activity will be noticeable. If you glance out the window, you may observe a number of candles flickering in the distance. Perhaps you'll see the sigils made of black wicker and twigs that are laying around the hearth.
6. Nightmare's Gate Haunted House
Nightmare's Gate in Douglasville, Georgia, provides the most terrifying experience with two separate haunts. Visit their initial site, "Haunted Hospital," and their second location, "Terror Falls." Nightmare's Gate will create the "Haunted Hospital" in Haunted House #1 and a smaller add-on program "Terror Falls" in Haunted House #2 for the 2021 and 2022 seasons.
In 2023, we will transfer everything to the former Dazzles site for a new bigger ghost experience so that our friends at Southern Lanes may expand! In Terror Falls you will drive deep into the woods where the residents have gone missing and the Military Search and Rescue crew has gone in and not come back out.
Take a look at these spooky haunted places in Georgia.
7. Folklore Haunted House
A visit to Folklore will undoubtedly leave you with nightmares for days to come, thanks to three scary attractions. They also include carnival games based on horror films, as well as a shooting gallery where you can take out some zombies. Atlanta's most popular haunted attraction, with elaborately built sets and amazing effects. Learn more about one of the greatest haunted homes in the country, according to USA's Greatest Haunts.
Test your abilities in these horror-themed carnival activities for a chance to win prizes, or use our brand new shooting range to clear the area of zombies. In the United States, haunted homes are the most popular attraction. Folklore Haunted House is not only based in Georgia, but it is also affiliated with other well-known attractions around the nation, as seen on the Funtober map that shows where we may be visited.
There's a lot more to be terrified of when it comes to these scary homes in my neighborhood. Fear, on the other hand, is unavoidable, but there are plenty of opportunities to have a good time. Fear is a game of trick and dare that your mind engages in with you. You may use it to prepare yourself for what is about to happen or to freak yourself out about what is about to happen.
8. 13 Floor Haunted House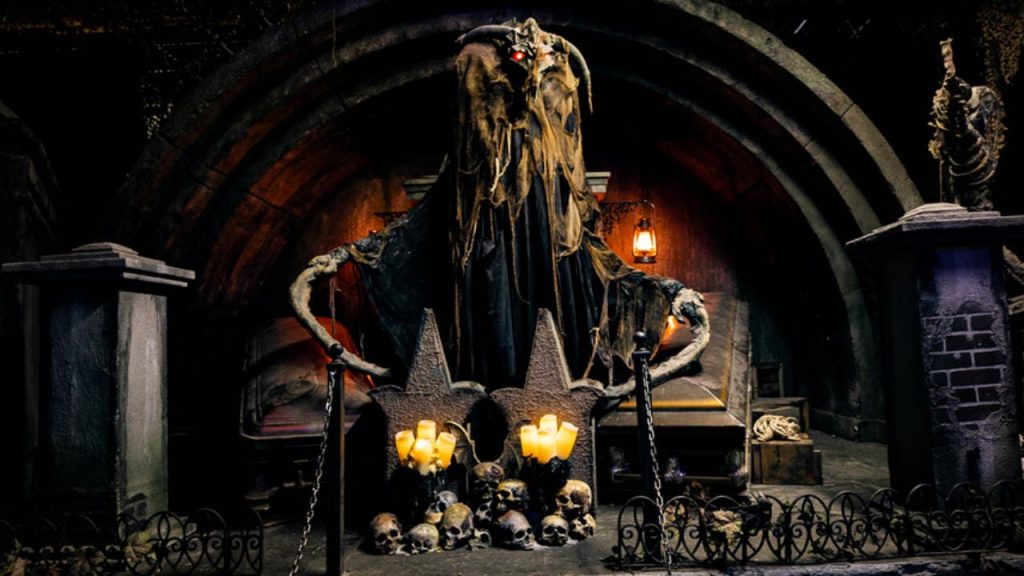 In Newnan, Ga 13 floors haunted home is teaming with the Georgia Renaissance Festival to provide you a horrific "Village" experience. Come observe the curse imposed on this little forgotten community. The developers of 13 Stories Haunted House have collaborated with the inventors at the Georgia Renaissance Festival to build a new outdoor walk through haunted experience near Atlanta.
Select your adventure from the list below. The 13 Stories Haunted House in Newnan, Georgia, or The Village in Fairburn, Georgia, both close to Atlanta. They began as a modest family-owned walk-through outdoor attraction (Horror Hill) in 1984 and have since developed into one of the largest and most popular haunted attractions in the country.
9. Wicked South Productions LLP
This terrifying trek through the woods is only available for a limited time in Pembroke, so hurry and get your tickets while they are still available! The last ticket sold at 11pm tonight, October 30, at the Wicked South Haunted Forest, which will reopen at 8pm tomorrow, October 31st, at the same location.
Please do not arrive more than 15 minutes before your scheduled time slot if you have purchased a ticket. Construction site tickets are available based on parking availability, if the lot reaches capacity, you will have to come back when capacity is required.
10. Lake Joy Trails of Tears
This highest recommended haunt in the woods near Kathleen, GA is guaranteed to give you bone frightening trouble sleeping of clowns! The cemetery is in the forests, be expected to stand, and wearing closed toe shoes. Darkest regions, come prepared to be afraid.
Remember this is the woods and mother nature is out in the woods, also roots, uneven surface ground that is how the mother environment interacts.
In conclusion, these haunted houses are completely man – made. They were made for entertainment for the people of Georgia. If you want to have some horror fun, then make sure to visit these haunted houses.