Colorado is the ultimate place for enjoying all types of nonstop fun. One of the fun yet scary experiences could be a visit to the ghost towns.
Most of them are abandoned over time or there are scary places that force the people to leave. The inexplicable stories related to ghost towns will send a chill down your spine, and also fascinate you with the history of it.
If your curiosity spikes, go through this list of ghost towns in Colorado and plan to explore some of them!
1. Independence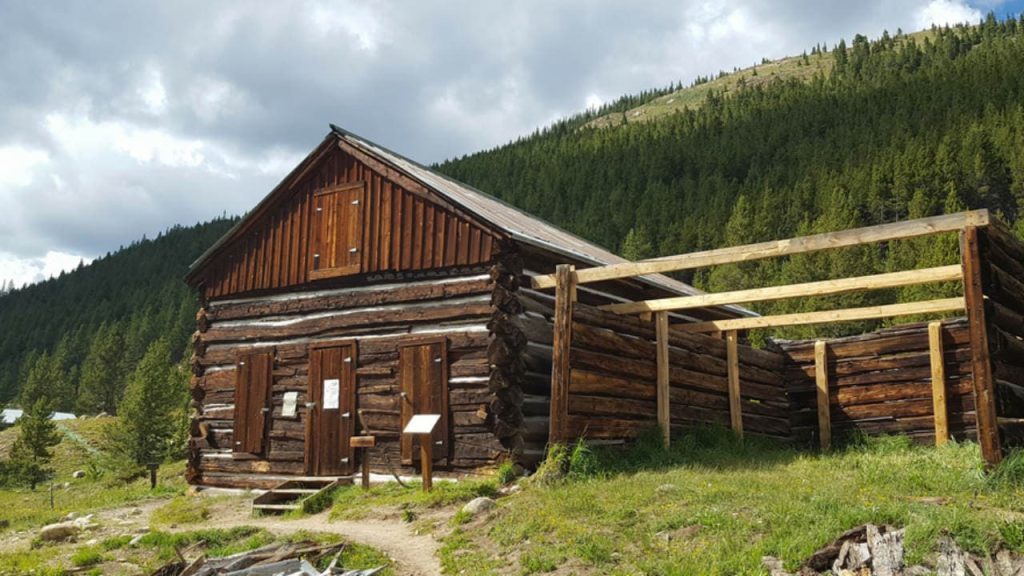 This small town is located high in the mountains near Independence Pass. Gold miners were drawn to Independence in the late 1800s. In its heyday, more than 1,500 residents lived in here. Due to harsh winters, a rough route for stagecoach riders, and the proximity to the commercial hub of Aspen, Independence saw a huge decline.
All but one resident was found still living in Independence in 1899. Now, the Aspen Historical Society gives tours of this ghost town where several log cabins are still found in the area.
2. St. Elmo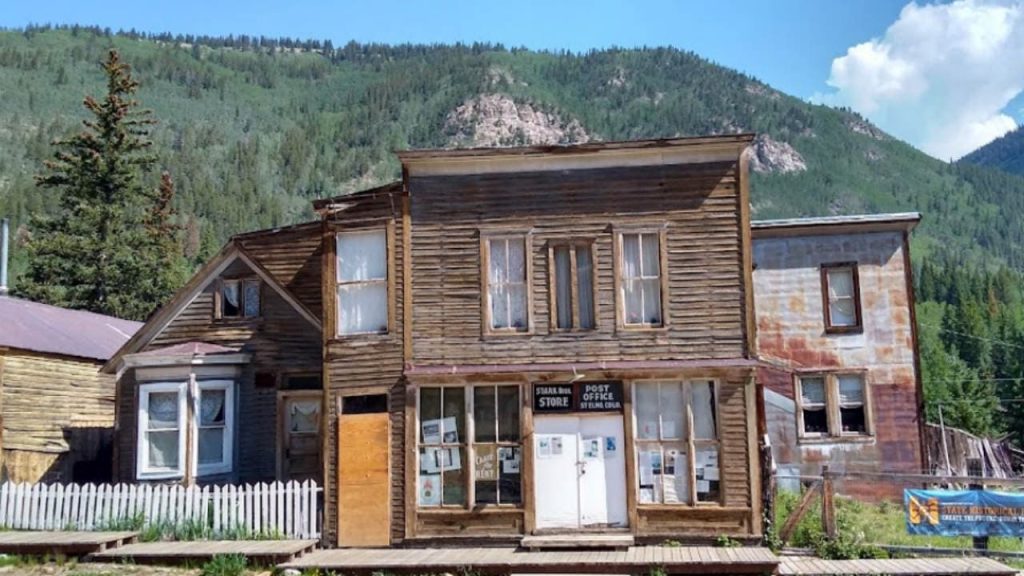 Forty antique buildings still remain in this Colorado ghost town. St. Elmo, located west of Buena Vista, sits at 10,000 feet in the Collegiate Peaks. This town was a former gold mining town, but it now lives as one of the most well-preserved ghost towns in the Centennial State.
The town was founded in 1880 and saw a three-year boom due to the nearby railroad. However, once mine production ceased and the tunnel closed, many residents deserted St. Elmo by 1922.
3. Vicksburg
The Vicksburg Mining Camp was founded in 1867 due to gold found in the creek bed. Trees, planted by the first miners to reside in Vicksburg, still line the abandoned streets. This Colorado ghost town located north of Buena Vista was actually listed on the National Register of Historic Places in 1977.
You might also like visiting these haunted places in Colorado.
4. Animas Forks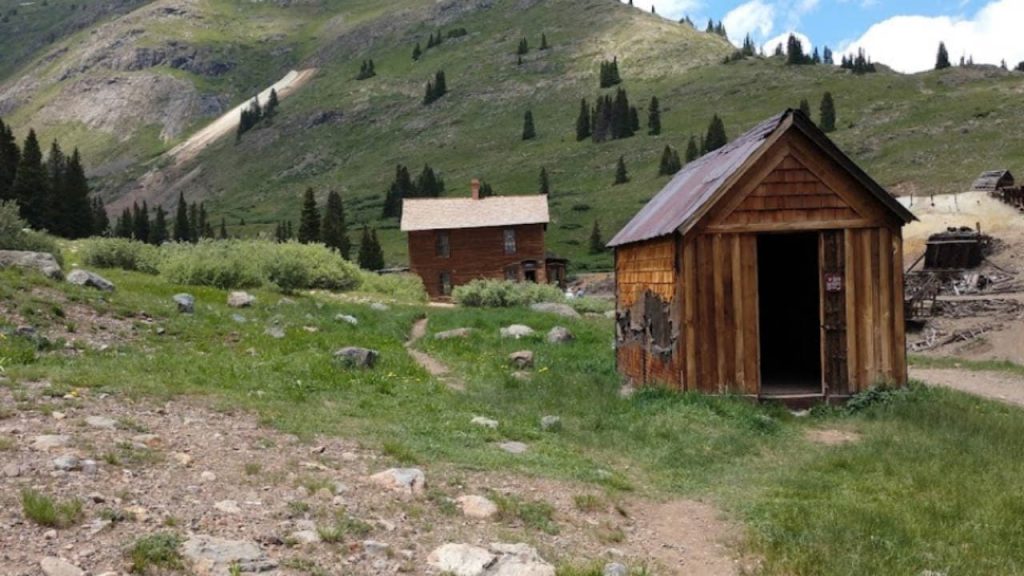 To reach the Colorado ghost town known as Animas Fork, rent an ATV or other four-wheel drive vehicles in Silverton. Located at 11,200 feet, this high elevation town was founded in 1873. Residents in the late 1880s probably fled the town due to its frequent avalanches and brutal winter snowstorms.
Now you can visit the Bay Window House here, which was owned by a mining mogul whose daughter was one of the last known private owners of the Hope Diamond.
5. Ashcroft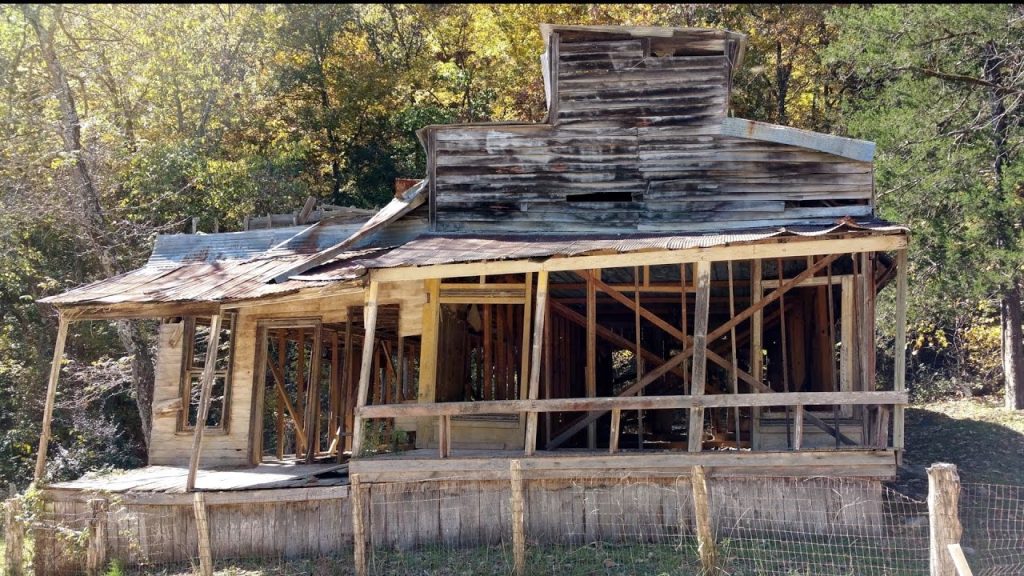 Ashcroft is only 10 miles from Colorado's skiing mecca Aspen and is one of the state's most well-intact ghost towns. By simply driving down the paved road known as Castle Creek, one can view Ashcroft. In the late 1800s, Ashcroft was a booming mining town and home to two newspaper factories, nearly 20 saloons and over 2,500 residents.
The turn of the century saw mine closures and only two residents still lived in the town by 1900. Now, the Aspen Historical Society guides a tour through the town's jail, hotel, saloons and stables in Ashcroft.
6. Teller City
Located southeast of the town of Walden is the ghost town of Teller City. This once bustling silver mining town had over 1,500 residents, nearly 30 saloons and hundreds of cabins.
By 1902, the town had been abandoned due to the silver bust. For those wanting to see this Colorado ghost town, there is a short loop trail that guides visitors through the last remains of Teller City.
Make sure to check out this article about the cemeteries in Colorado.
7. Dearfield
Approximately 700 African Americans settled in Dearfield in the early 1900s. This ghost town is known as Colorado's only all-black settlement. The Great Depression and the Dust Bowl caused residents to vacate this eastern Colorado town, which is located 25 miles east of Greeley.
However, three structures still stand in Dearfield, a gas station, diner and a home. Efforts are now being undertaken to preserve this unique Colorado ghost town.
8. Alta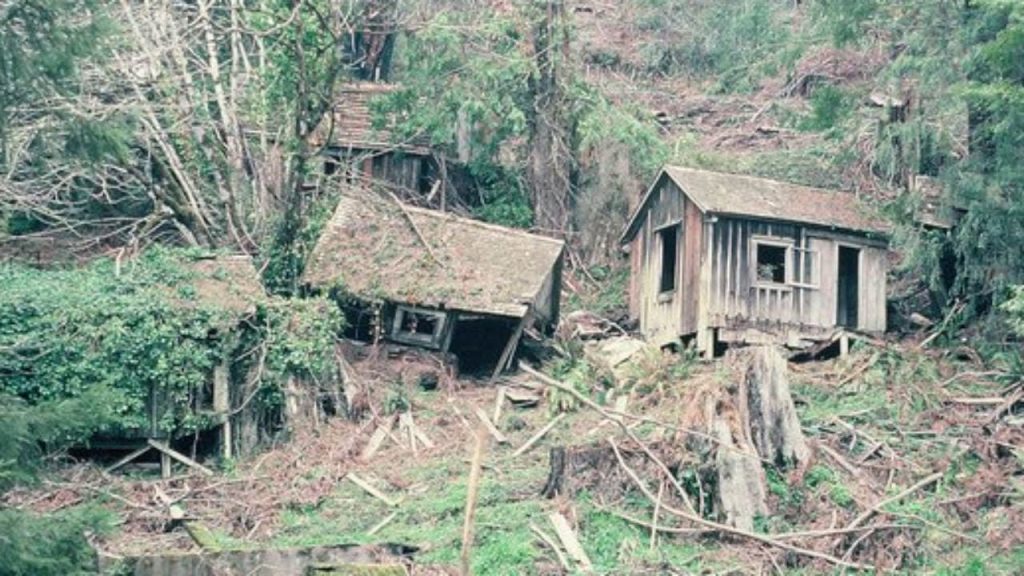 Located 10 miles from the town of Telluride, Alta was once a booming mining town from 1877 to 1940. Alta is another Colorado ghost town that is listed on the National Register of Historic Places.
Visitors to this ghost town can see many of the original buildings, which look spectacular against the town's mountain scenery. Alta's demise was caused by a slowing mining industry, and a fire that destroyed Alta's main mill and caused vandalism during the 20th century.
9. Tincup
Tincup, near Gunnison, is proof that the Wild West existed. Founded in 1879 with the name Virginia City, Tincup grew among rowdy cowboys and gold miners. Since there were towns in both Nevada and Montana with the same name, Tincup was named as such since the first person to find gold here panned it out of Willow Creek and carried it in a tin cup.
In the past, Tincup was a wild city full of gunfights and bar feuds. Still today, a few people actually reside in Tincup. Moreover, here, old buildings have been preserved, and there are even vacation homes for travelers.
10. Carson
You'll have to hike, bike or ride by ATV to find this ghost town located near Lake City. Like many of the Colorado towns on this list, Carson was a mining town.
Carson was known for its silver, but when the silver bust occurred in the late 1800s, the town was abandoned. For those wanting to venture up to this high-alpine environment, expect to find seven historic buildings.
11. Crystal
The ghost town of Crystal is another town that was affected by the silver crash in the late 1800s. Crystal, which can be reached via the town of Marble, requires a four-wheel drive vehicle to access.
You'll be glad you drove out here because the rustic and abandoned structures in Crystal are very photogenic. During Crystal's busiest times, 400 people lived in the town. Once the silver mine closed, there were only 15 people living in Crystal by 1915.
12. Eureka
Quite possibly one of the most intriguing of all the ghost town remains is that of an old ore mill in Eureka, which at first glance resembles ancient ruins. In addition to the old ore mill, Eureka is also home to an old wooden mine shaft and several abandoned homes.
13. Adelaide
Adelaide, Colorado, formerly Robinson is a former mining camp and railroad water stop along what is now known as Phantom Canyon Road in Fremont County, Colorado. The elevation of the ghost town is 6,950 feet (2,118 m), and the Adelaide Bridge is located just north of the town site.
In 1894, the Adelaide Bridge was constructed as a 210-foot-long, 20-foot-wide narrow-gauge railroad passage for the Florence and Cripple Creek Railroad to carry gold mined in the region. The bridge and track were abandoned in 1912 and the railroad went out of business in 1915.
14. Bonanza
Formerly known as Bonanza City, Bonanza is a largely abandoned former silver mining town located in Saguache County. According to the 2020 United States Census, the town population was 17.
In 1880, Tom Cooke of Salida, Colorado stumbled upon ore deposits while searching for horses. Then prospectors flocked to this location and the town of Bonanza City was founded.
In the first two years of its existence, its population was around 1,000 and 1,500. At the time, the population of mining towns was determined by the number of saloons and dance halls instead of a census taker and at this time, Bonanza City had 36 saloons and 7 dance halls.
15. Dallas
Dallas was a town in Ouray County, Colorado, United States. It lay about 3 miles (5 km) north of the present town of Ridgway at the confluence of Dallas Creek and the Uncompahgre River. A community named in tribute to the historic town bearing the name Dallas Meadows now exists at its historic location.
Dallas was founded in 1880, and Dallas was incorporated on 2 April 1889. The new town of Ridgway was founded a year later in 1890 and became the prominent town as Dallas slowly disappeared.

Ghost towns may seem scary places, but one should not forget that these towns are also historic places. You should not miss out on these ghost towns when visiting Colorado, especially if you love history.