When it comes to celebrating Halloween and the weekend in general, haunted homes are always one of the best ways to go. Ghosts, zombies, mad scientists, and other horrifying characters are brought to life at haunted houses located in Illinois.
These houses have outstanding costumes and settings that bring the characters to life. These attractions aren't suited for the young or faint of heart, so if you're looking for some more moderate fall fun, check out our guides to the finest pumpkin patches and apple picking.
However, the rest of the population can get a good scare at any one of these haunted houses in Illinois.
1. Basement of the Dead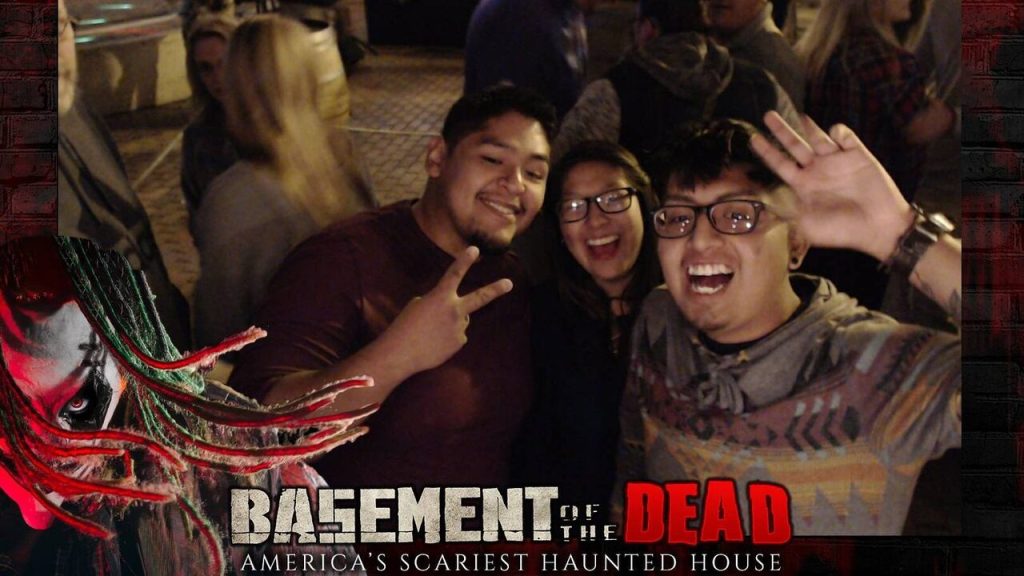 Since 2000, Basement of the Dead has been giving seasonal shocks in a 120-year-old structure in downtown Aurora, and it is consistently named as one of the best haunted houses in Illinois by Halloween experts. You'll find a cult, some frightening dolls, and some deranged doctors and nurses if you venture into those shadowy corridors.
Included in your ticket price is a visit to Shattered 3D, a dark, circus-themed gallery packed with captivating paintings and scary clowns. Night of Isolation events will be held every Wednesday from October 6th through October 20th, allowing visitors to explore the scenes without the actors present and so avoiding any potential jump scares. Visit on closing day, when the lights are turned off, for a truly terrifying atmosphere.
2. Dungeon of Doom Haunted House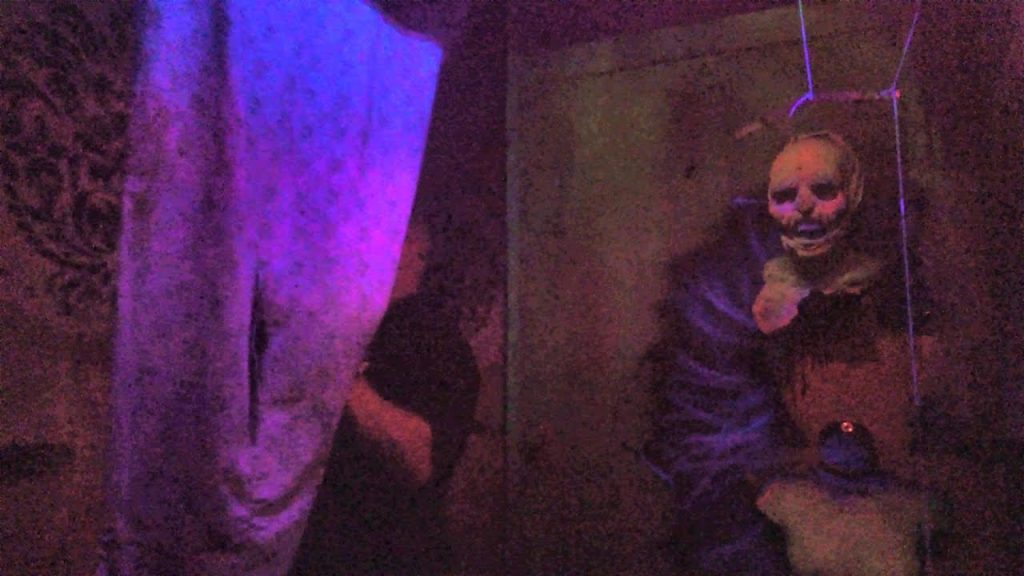 This year marks the 25th anniversary of the opening of Dungeon of Doom, an attraction that is housed in an abandoned briquette factory in Zion, Illinois (not far from Six Flags Great America).
Sets such as Mercy General Hospital, the Underworld, and Quimby Slaughter House can be found within the 45,000-square-foot location, each of which is staffed by a "killing crew" that is dedicated to providing you with nightmare fuel. You have the option of paying an additional five dollars to participate in the claustrophobic "Buried Alive" experience.
3. Disturbia Haunted House
The next haunted attraction from the team behind Aurora's Basement of the Dead, Disturbia Haunted House features a medieval crypt, an old graveyard, and a haunted pumpkin patch inhabited by demons, pig monsters, and a very disturbing Raggedy Ann doll. It's an oddly alluring sight to behold.
Blackout dates and visits without the actors are available at Disturbia, just like they are at Basement of the Dead, so you can select the appropriate level of fear.
Check out these scary haunted places in Illinois.
4. The Old Joliet Haunted Prison
The Old Joliet Prison, which was featured in The Blues Brothers, finally shut its doors in 2002. The Old Joliet State Hospital is now the Old Joliet Haunted Prison, a place where mad scientists study the afterlife in an attempt to solve its riddles.
You'll also have to make your way through the prison yard, machine shop, wash room, and other areas teeming with vicious zombie inmates out for blood. Mini-escape games and beverages at the Commissary will keep you there longer.
5. HellsGate Haunted House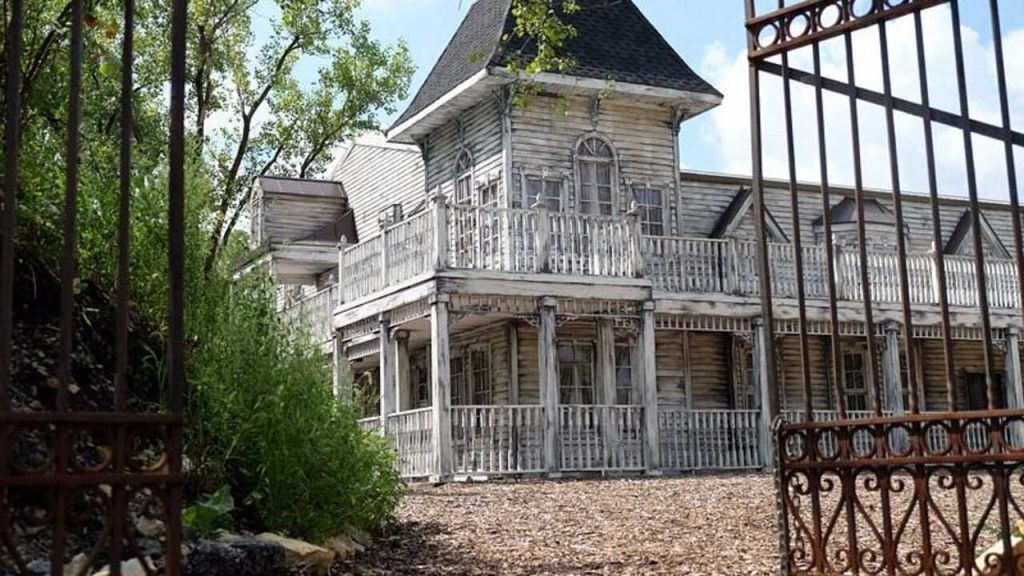 You have to get through a graveyard full of zombies and a zombie-infested woodland before you can reach HellsGate, where a madman's anguish has unleashed a dreadful darkness. This multi-level, secret tunnel, and gigantic slide adventure is managed by the same people responsible for Statesville Haunted Prison, where you'll find zombies and other terrifying characters.
You want to shock your friend who like scary movies, right? During their VIP tour of the haunt, the staff will single them out for extra scares if you buy them a "Hell Pass".
6. Statesville Haunted Prison
This will be your final opportunity to visit this Lockport haunt, which has been terrifying guests since 1996 but will officially close its doors after this Halloween. You must make your way through 23 cells in a maximum security jail that has been taken over by the inmates.
The sinister cast includes mass killers, torturers, killer clowns, and a demonic warden who haunts the bloodsoaked confines of the facility. Because of the anticipated large number of visitors for "the final dread," it is important that you get tickets in plenty of time in advance if you plan to go to this attraction.
Take a look at these spooky ghost towns in Illinois.
7. Terror in the Timbers
Although you won't be able to visit Camp Crystal Lake, Camp Big Timber in Elgin, Illinois, does offer a similar drive-through haunted attraction. In Terror in the Timbers, tourists are driven into the woods where the ghost of serial killer Dr. Henry Howard Holmes roams free.
You will remain safely inside your car while you drive through the attraction at a maximum speed of 5 miles per hour (with the help of some cool stop lights, of course). This year, the event also included a half-mile stroll through a spooky woodland and a midway with activities and food vendors.
8. Midnight Terror Haunted House
This haunted house in Chicago's South Side blends a cast of costumed players with animatronics, special effects, and eerie scenery for a truly terrifying experience. Throughout the 26,000 square feet of the attraction, ghostly cult leaders, demonic employees, and cannibalistic butchers lurk in the shadows, ready to terrorize unsuspecting visitors.
Explore the Black Oak Gear Factory, where the cruel owner summoned a demon lord and turned the workers and local townspeople into monstrosities. Find your way out of a warped world by facing your fears and navigating perilous terrain.
9. Realm of Terror Haunted House
A team of filmmakers, scene designers, sound designers, engineers, and makeup artists worked together to create a haunted house so realistic that it will scare you even if you close your eyes. In the parking area, you'll be greeted by skeletons and invited to a carnival before entering the monster-infested maze.
If you need a drink to help you get through the attraction or calm down afterward, the Realm of Terror features a bar with specialty drinks served in keepsake glasses. Apple cider and other nonalcoholic holiday delights are also available.
10. 13th Floor Haunted House
This year, 13th Floor Haunted House relocated to Schiller Park and opened up two brand new haunted attractions in a massive 40,000 square foot area.
In Bad Blood, you'll want to avoid the fighting between werewolf bikers and skate punk vampires that has spilled out into the streets, and in Spirit of Halloween, you'll get to see what happens when a witch casts a spell to call forth the spirits of the underworld and they possess pumpkins and other Halloween decorations.
An amusement park-style midway with games, food, and drink stands may be found at the new location.
11. The Massacre Haunted House
Don't let inclement weather keep you away from Massacre Haunted House, as everything (including the lines) is indoors. More than 30,000 square feet are arranged to seem like horror movie sets, and visitors will face vampires, eerie dolls, scarecrows, and demons in pitch-black elevators, a spooky El train, and small mazes. To make the most of your time in Montgomery, this venue also offers escape rooms and axe throwing.
12. Evil Intentions Haunted House
The Evil Intentions Haunted House, housed in the defunct Elgin Casket Company, features a focus on "unexplained happenings" said to have taken place there throughout the years. The multi-story, 55,000-square-foot attraction features a 30-minute tour during which visitors can meet some of the building's rotting former residents and terrifying ghosts.
Whether you are fascinated by ghost stories or not, the haunted houses in our list will surely entertain you in many ways. Go to any one of these haunted houses in Illinois, if you are seeking some thrill.