Colorado has three of the best hospitals ranked among the top 50 in the U.S. The healthcare system has been improved, and advanced technology is fastening the progress of the healthcare sector.
Here, the largest hospitals are listed that are ranked and reviewed by professionals and thousands of patients based on their service and accommodation facilities.
1. UCHealth University of Colorado Hospital
Call: +19706242500 – Visit Website – View on Map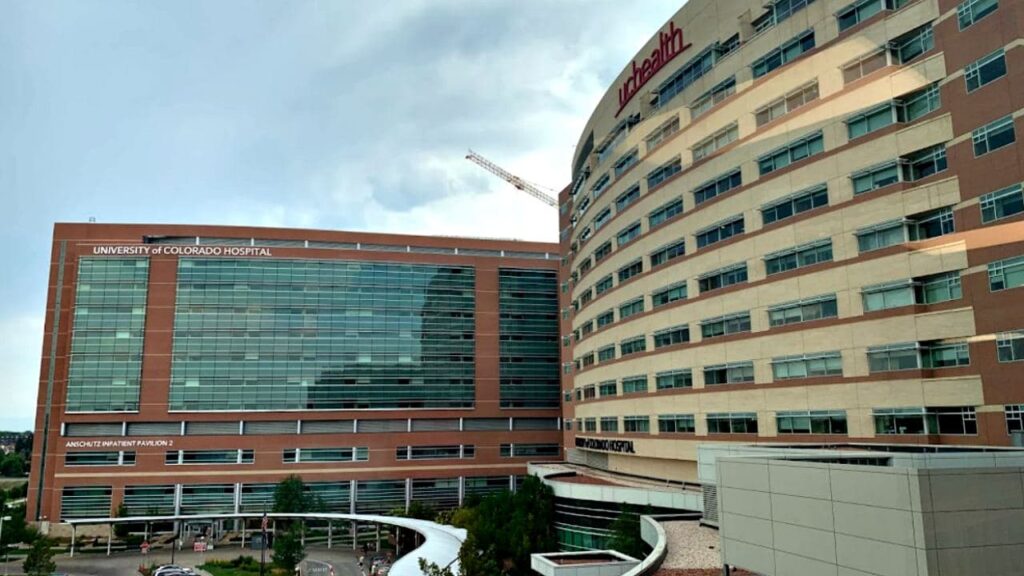 Starting from top medical professionals to high quality service, UCHealth University of Colorado Hospital is the leading and largest hospital in Colorado.
Located in Aurora, Colorado, this hospital is a non – profit facility that has affiliated hospitals in Nebraska and Wyoming. The institute has specialty clinics and primary care around the area and has superior medicine facilities and research.
2. St. Luke's Medical Center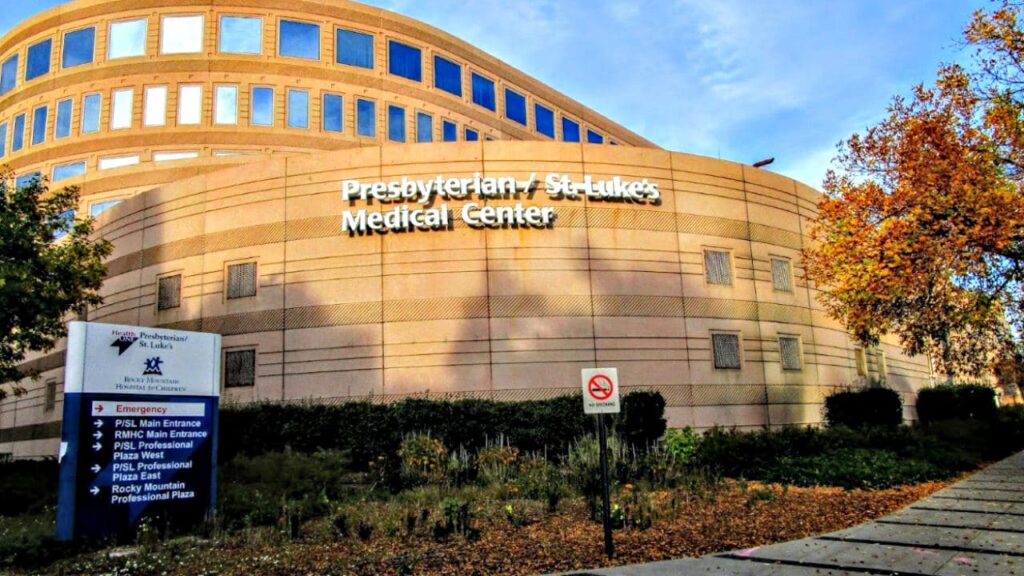 Known as the Presbyterian or P/SL, St. Luke's Medical Center has been a renowned hospital since 1881. It has two separate hospitals under the same name, both operated separately under Health/HealthONE.
With a well-trained and experienced staff of 1,428, they provide commendable service for every individual patient. Their specialty is treating cancer patients and this hospital is the first cancer clinic in all of Colorado.
3. Saint Joseph Hospital
Call: +13038122000 – Visit Website – View on Map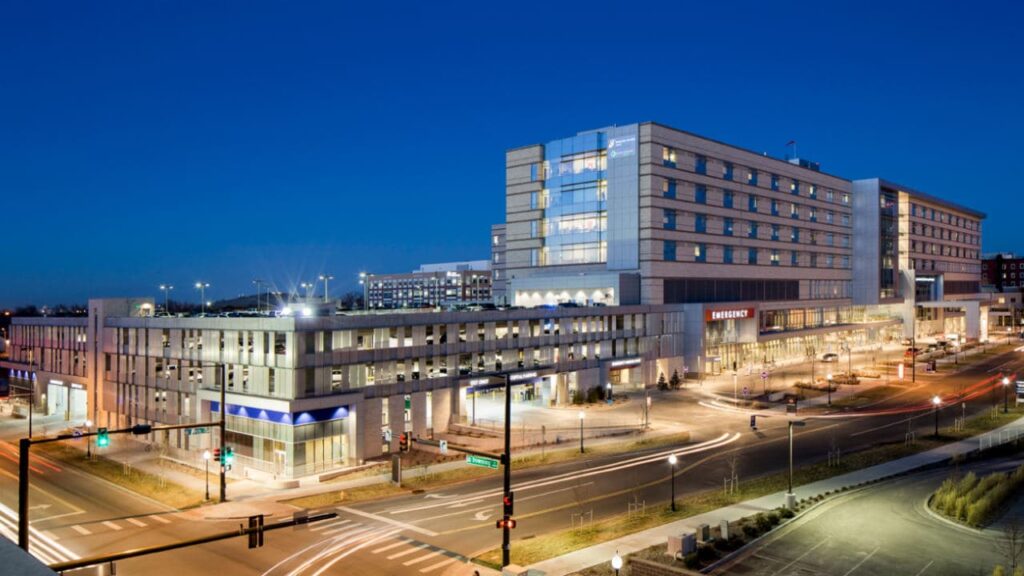 Saint Joseph Hospital is one of the world – renowned hospitals due to its exemplary healthcare service. They are the leading hospitals in paving the way for robotic surgery and have been developing techniques to use this technology for the advancement of treating various health conditions.
They offer expert surgeons, family care clinics and senior services. The wellness programs are well-recognized and popular among the people of Colorado.
You might also like to know about the best hospitals in Colorado.
4. Children's Hospital Colorado
Call: +17207771234 – Visit Website – View on Map
Children's Hospital Colorado is an affiliated hospital of University of Colorado School of Medicine. They are most successful in pediatric research and the hospital annually has the most patients in their pediatric department.
They have earned the number one position in the region for their pediatric department and other specialties. Their facilities include expert diagnosis and quality resources for children and parents. Support.
5. Denver Health Hospital
Call: +13034366000 – Visit Website – View on Map
Formerly known as Denver General Hospital, Denver Health Hospital is located in the Lincoln Park neighborhood of Denver. It is funded as a public hospital and has improved amenities over the years. It was established in 1860 and presently has been expanded both area wise and specialities.
The trauma center provides exemplary care and the hospital serves to combat the healthcare needs of the rapidly developing city of Denver.
6. Rose Medical Center
Call: +13033202121 – Visit Website – View on Map
Rose Medical Center was founded in 1949 and is a part of the HCA Healthcare's HealthONE network in Denver. They have earned their reputation as "Baby Hospital" due to their commendable healthcare service for over 70 years.
This hospital has become a 9th Avenue landmark. They specialize in general medical and surgical facilities and have been consistent with their high rated performance in treating adult procedures and conditions.
7. The Medical Center of Aurora
Call: +19702982273 – Visit Website – View on Map
The Medical Center of Aurora is one of Colorado's premier healthcare institutions. It is home to one of the best trauma centers for primary stroke. It is also a part of HealthONE and their ER is recognized as one of the busiest ones in town.
The A level ll trauma center has been advanced by this medical institute. This hospital is the first community hospital in Aurora.
8. Sky Ridge Medical Center
Call: +17202251000 – Visit Website – View on Map
Owned by HCA Holdings Inc, Sky Ridge Medical Center is operated under the HCA-HealthOne LLC as a unit of healthcare service. It is known as the nation's best non – major teaching hospital and also a medical complex in Lone Tree, Colorado.
Since 2003, this hospital has accommodated hundreds of patients yearly and provides 24 – hour daily services. The physicians are experts and, due to their special care, this hospital has gained a reputation for excellent clinical care in Colorado.
9. Longmont United Hospital
Longmont United Hospital is a full-service hospital that provides excellent care and high quality service for all. Located in Longmont, Colorado, it is one of those hospitals which consistently outperformed their healthcare service.
Their family – centered care focuses on overall wellness of the patients and provides hospitality and high – quality treatment. Their well-trained staff and expert doctors adhere to the highest possible standards.
10. Parkview Medical Center
Located in Pueblo, Colorado, Parkview Medical Center is a nonprofit hospital that provides a full range of healthcare services. This private healthcare center offers excellent care at an affordable cost.
They have a trauma center and the institute is also dedicated to building healthier communities. They are adapting new approaches to healthcare and trying their best to improve regional healthcare.
The government of Colorado spends a lot of its finances on improving the overall healthcare of Colorado. You will be impressed by the hospitality and professionalism of the mentioned largest hospitals in Colorado state and in the future, they will do better to contribute to healthcare.