Are you outdoorsy? Then read this. Nature's beauty varies. North America, Australia, and Antarctica show us nature's beauty. Human involvement destroys or improves nature. An artificial lake demonstrates human-made nature's beauty.
Man-made lake A man-made lake or artificial lake is a dammed reservoir that holds water for the town. The reservoir supplies residential, industrial, agricultural, and hydroelectric water.
53,119 manmade lakes dot the U.S. Some of the largest dams were built for flood control, irrigation, recreation, boat traffic, hydroelectric power, and consumption.
Let's check out the largest man made lakes in the US.
1. Lake Mead, Arizona-Nevada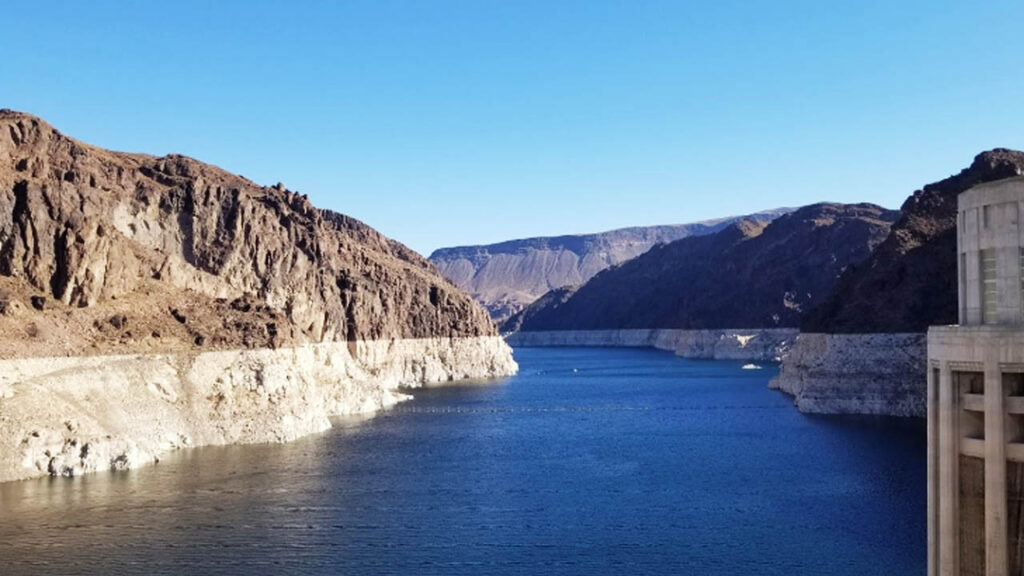 Lake Mead is the largest man made lake in the US, which is located in the Southwestern United States on the Colorado River, created by Hoover Dam. This artificial lake is named after Bureau of Reclamation Commissioner Elwood Mead. Lake Mead is 112 miles long with a total capacity of 28,255,00 acre-feet and a maximum depth of 532 feet. It provides water for more than 20 million people in the states of Arizona, Nevada, and California.
Since 1983, this artificial lake has failed to reach its full capacity because of prolonged drought and increased demand. The main reason for this lake was to provide for water supply, hydroelectric power, wildlife habitat, and recreation.
With the cost of $49 million dollars, Lake Mead was constructed between 1931 to 1936 by the Reclamation Bureau. The Hoover Dam associated with the lake generates 2080 megawatts of power. At the time of construction, it provides jobs for thousands of workers during the Great Depression.
2. Lake Powell, Arizona-Utah
The second-largest man-made lake in the US is Lake Powell on the Colorado River in Utah and Arizona. The lake is associated with Glen Canyon Dam. With a maximum depth of 532 feet and a capacity of 27,000,000 acre-feet, Lake Powell provides water for the Upper Basin states of the colorado river compact.
The Bureau of Reclamation constructed the Glenn Cayon dam at the cost of $155 million, a concrete arch-gravity dam. It is &10 feet tall and provides 1296 megawatts of power. This project was dedicated to Lady Bird Jhonson. It was named after explorer John Wesley Powell, a one-armed American Civil War veteran who explored the river in 1869.
Lake Powell is breathtakingly beautiful and best for vacation, which attracts over two million vacationers per year.
3. Lake Sakakawea, North Dakota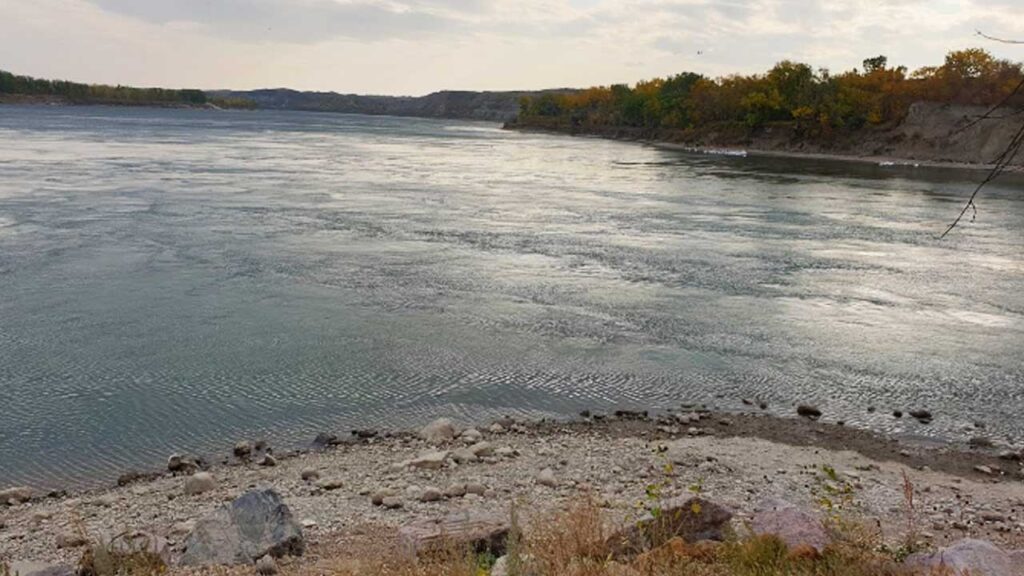 In the north-central United States, Lake Sakakawea is the third-largest man-made lake in the US. The Garrison Dam impounded it in the River Missouri in 1953. The dam is located in the Missouri River basin in central North Dakota. With a total capacity of 24,300,300 acre-feet, it is the largest artificial lake in North Dakota. It was originally constructed for navigation, irrigation, hydroelectric power, and flood control. Lake Sakakawea was being built between 1947 to 1953 with approximately $300 million by the Army Corps of Engineers.
The dam associated with the lake is Garrison Dam which is an earth-fill embankment dam. It generates 583 megawatts of power along with a service spillway with 28 controlled gates. The Sakakawea Lake is a popular recreation destination for camping, hiking, boating, fishing, and other outdoor water-based programs. Several agencies and organisations manage public recreation areas, wildlife management areas surrounding the lake, and parks. Each year many tourists came to visit this area.
You might also like this list of the largest freshwater lakes in the US.
4. Lake Oahe, South Dakota-North Dakota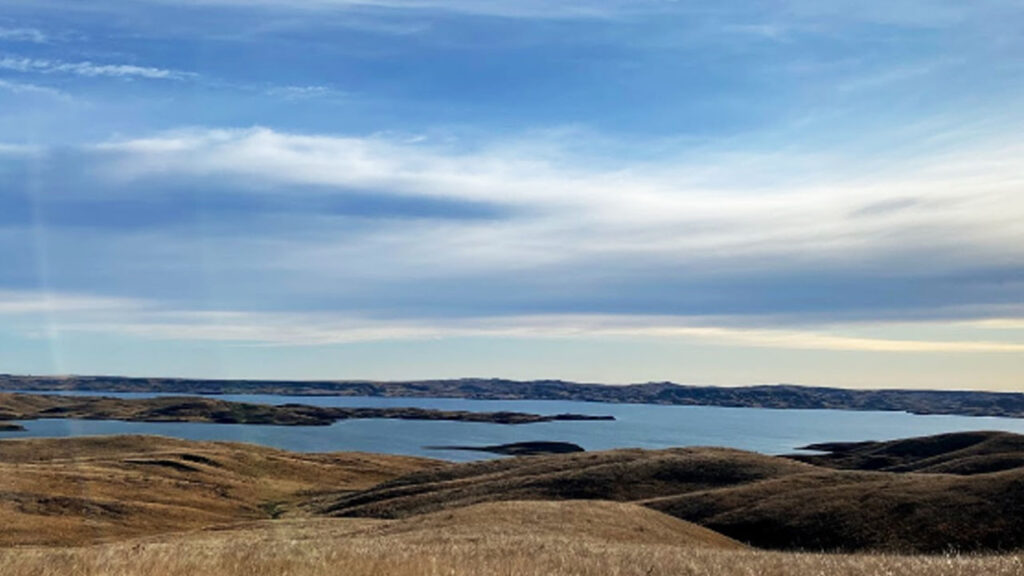 With a capacity of 23,500,000 acre-feet, Lake Oahe is the fourth-largest man-made lake in the US. In 1948, The Army Corps of Engineers constructed the Oahe Dam, which was authorised by the Flood Control Act of 1944. For this dam project, the world's first rock tunnel, the boring machine (TBM), was invented.
Artificially maintained Species of fish Cinhook salmon, including walleye, northern pike, channel catfish, and smallmouth bass, are a popular target for anglers. The lake also supports endangered species like pallid sturgeon.
Lake Oahe allows only 50 spaces as public recreation areas. These areas offer many recreational facilities like hiking trails, marinas, ramp facilities, campgrounds, picnic areas, and hunting and fishing opportunities. The shoreline and public lands around Lake Oahe have artifacts and cultural resources, especially Native American tribes who lived and travelled through the Missouri River Basin and the Lake Oahe area.
5. Fort Peck Lake, Montana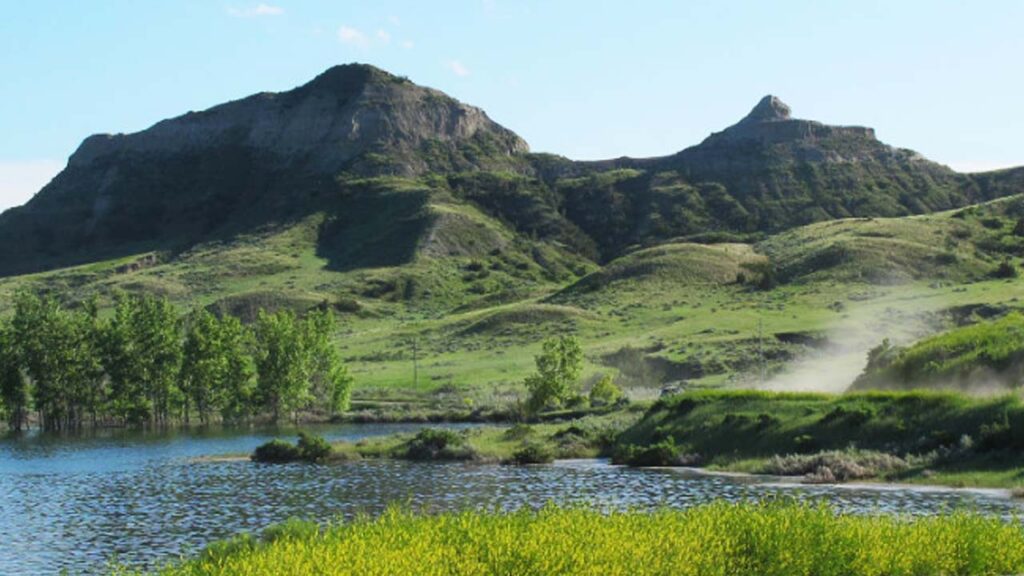 Fort Peck Lake, longer than the entire coastline of California, has a 1520-mile long shoreline with a capacity of 19,100,000 acre-feet and a maximum depth of 220 feet. Fort Peck Dam created this man-made lake. This is the home of Charles M. Russell National Wildlife Refuge and a plethora of fish.
From 1933 to 1943, as per the New Deal, the Army Corps of Engineers constructed Fort Peck Dam as a project of the Public Works Administration. It is an art deco hydraulic earth-fill dam that was added to a National Register of Historic Places. In the US, it is the largest hydraulically filled dam. This dam was specially built to enhance navigation on the Missouri River which eventually supply enough water downstream of the dam.
6. F. D. Roosevelt Lake, Washington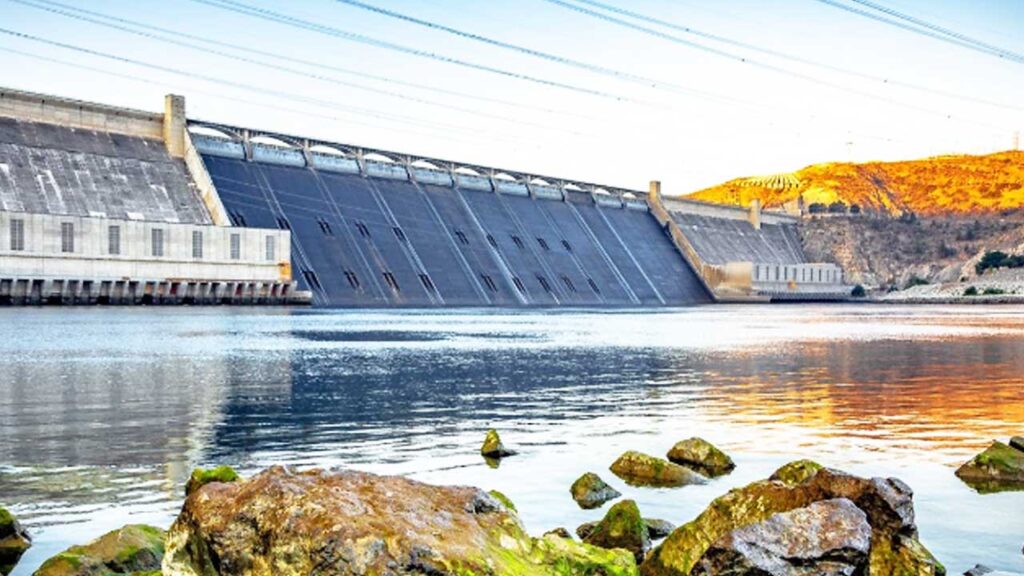 The largest reservoir and lake in Washington is Franklin D. Roosevelt Lake, the sixth-largest man-made lake in the US. The Grand Coulee Dam impounded Lake Franklin on the Columbia River. The capacity of this lake is 9,562,000, along with 80,000 acres of surface area.
Constructed between 1933 to 1941, Grand Coulee Dam is a concrete gravity dam operated by the Bureau of Reclamation. It is known as the largest electric power-producing facility in the US. It was first named Columbia reservoir, which later changed into Franklin D. Roosevelt Lake after the death of former President Roosevelt as he was the one who championed the dam and advocated the legislation for its creation.
Under the Corporate Management Agreement, five agencies manage the lake and the land surrounding it. This lake is now subjected because of environmental concerns. Cominco's smelter deposited slag in the water, which includes mercury, lead and zinc.
Check out this list of deepest lakes in the US.
7. Lake Cumberland, Kentucky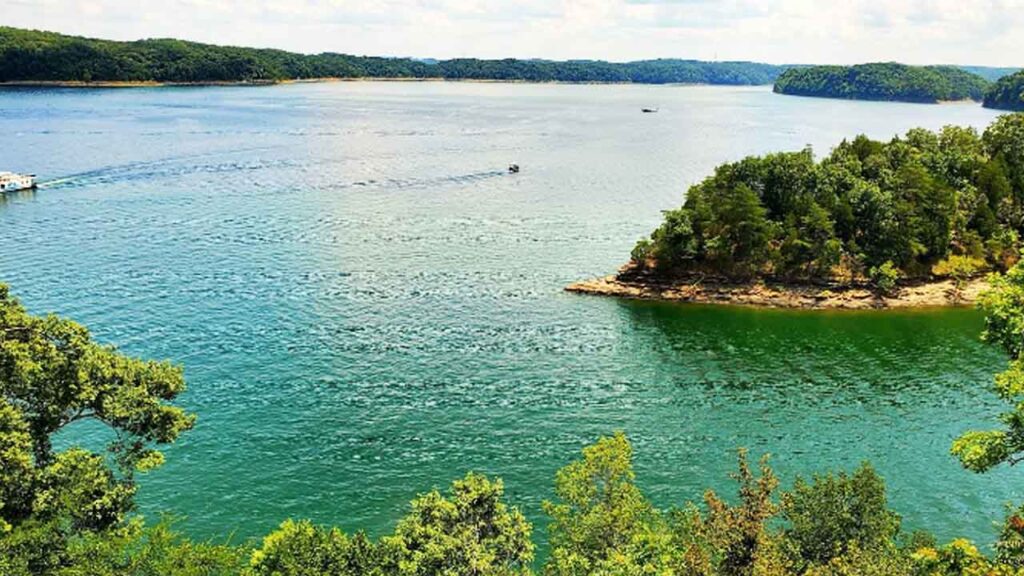 With a capacity of 6,089,000 acre-feet, Lake Cumberland is a man-made lake in McCreary, Pulaski, Clinton, Laurel Russell and Wayne counties in Kentucky. To produce hydroelectric power and flood control, Wolf Creek Dam was constructed, which impounded Lake Cumberland.
Lake Cumberland is a major source of tourism and an economic engine for south-central Kentucky. It is impounded from Cumberland River by the Army Corps of Engineers Construction in 1952 with $52 million. Since its construction, this dam has helped to prevent more than 500 million dollar flood damages. The purpose of this dam was to create hydroelectric power, recreation, and flood control. Every year more than $152.4 million dollars are added to the local economy with 4.75 million visitors.
8. Lake Koocanusa, British Columbia-Montana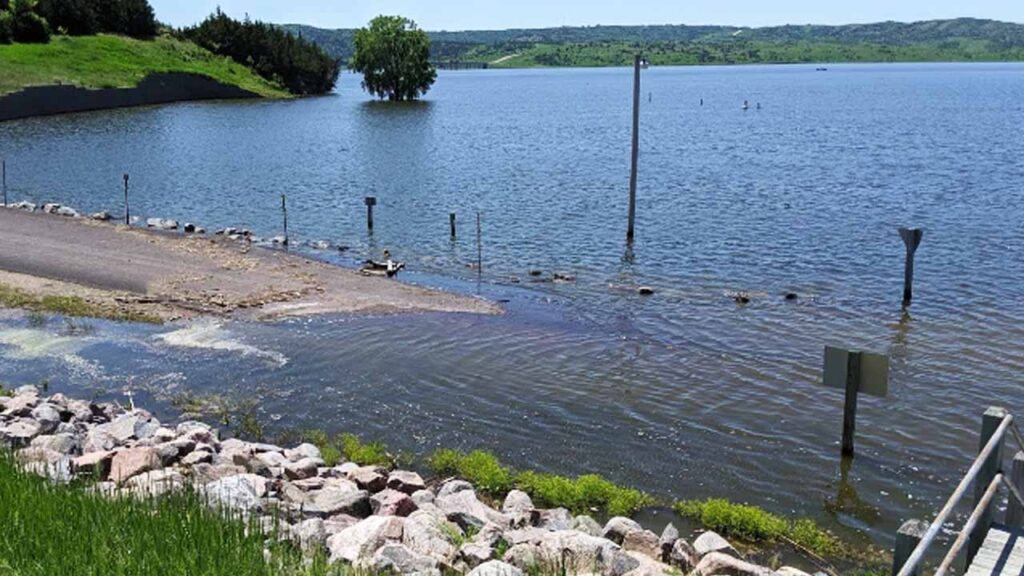 A reservoir in British Columbia and Montana, Lake Koocanusa, is formed by the Libby dam. It has a capacity of 5,809,000 acre-feet and the eighth largest man-made lake in the US. The reservoir provides water supply, hydroelectric power, wildlife habitat and flood protection. The water supply is for the United States as well as Canada.
The Libby Dam project was also operated by the Army Corps of Engineers, a joint venture between the US and Canada between 1966 to 1972. This concrete gravity dam is a powerhouse with five turbines that generate up to 600 megawatts of power.
9. Lake Francis Case, South Dakota
Impounded by Fort Randall Dam, Lake Francis Case reservoir on the Missouri River is the ninth-largest artificial lake in the US. It is named after former South Dakota senator Francis Higbee Case. It has a capacity of 5700000 acre-feet, and the lake stretches from Big Bend Dam to upstream of South Dakota and Pickstown.
Under the authorisation of the flood control act 1944, Fort Randall Dam was constructed by Army Corps Engineers from 1946 to 1954 at the cost of $200 million dollars.
The South Dakota Department Of Game, Fish, and Parks Give access to several Lakeside Use Areas. It also has many species of fish like walleye, northern pike, sauger, sunfish, yellow perch, common carp, black bullhead, channel fish and smallmouth bass, along with big animals around the lake like whitetail and mule deer, coyotes and wild turkeys.
Be careful while you are visiting any of these dangerous lakes in the US.
10. Shasta Lake, California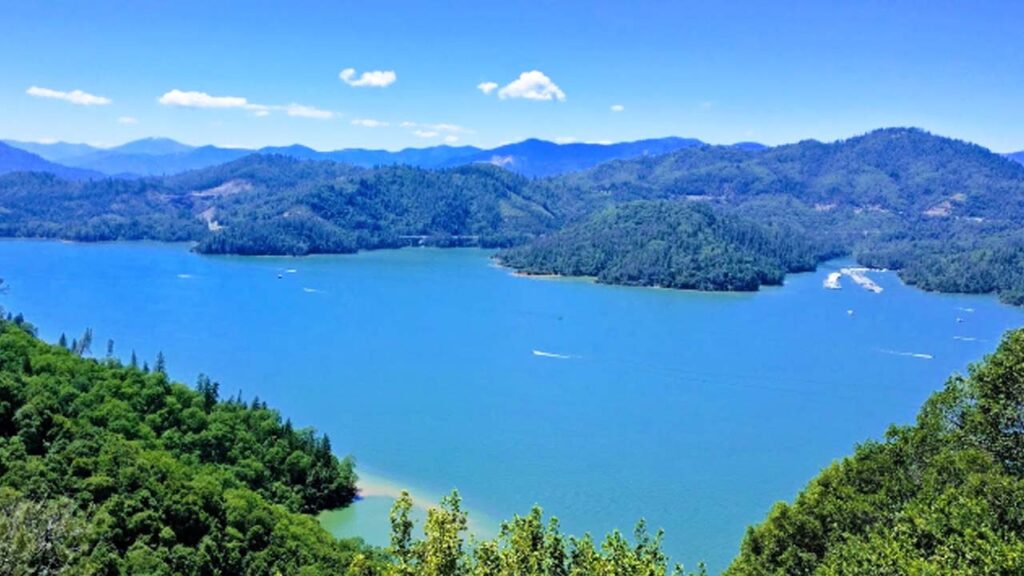 The tenth man-made lake in the US is Lake Shasta with a capacity of 4552,000 acre-feet with a maximum depth of 517 feet. A concrete arch-gravity dam, Shasta Dam, is operated by the Bureau of Reclamation. It provides flood control, water supply, protection against the intrusion of saltwater and hydroelectricity. It is the key facility that provides flood control for the Sacramento Valley downstream of the dam.
It was constructed across the Sacramento River between 1935 and 1945. There are a number of marinas in the lake which offer a variety of services that includes houseboats rentals. It has a hot-summer Mediterranean climate typical for summer vacation.
11. Toledo Bend Lake, Louisiana-Texas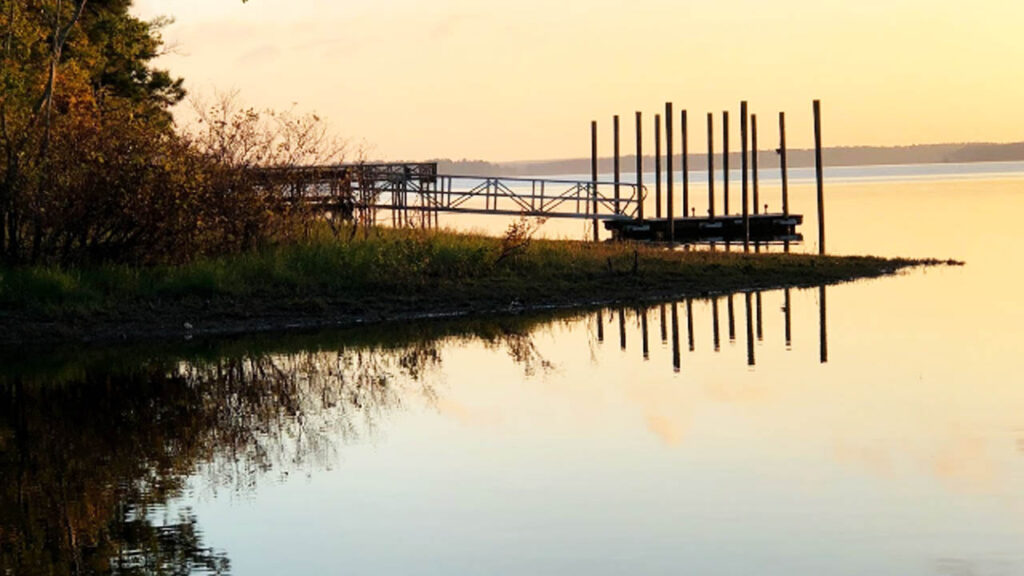 Toledo Bend Lake has a total area of 205000 acres in both Texas and Lousiana is the tenth-largest man-made lake in the US. It is impounded by Toledo Bend Dam with a storage capacity of 4472900 acre-feet. It is a water reservoir on the Sabine River as the largest reservoir in the South.
River Sabine often flooded the land along the Orange area with destructive events. For this very reason, along with the consideration for municipal, agricultural, industrial and recreational purposes, the dam was constructed from 1963 to 1969.
It forms a portion of the boundary between the two states. It is the nation's only public water conservation and hydroelectric power project, which was taken without federal financing.
12. Kentucky Lake, Kentucky-Tennessee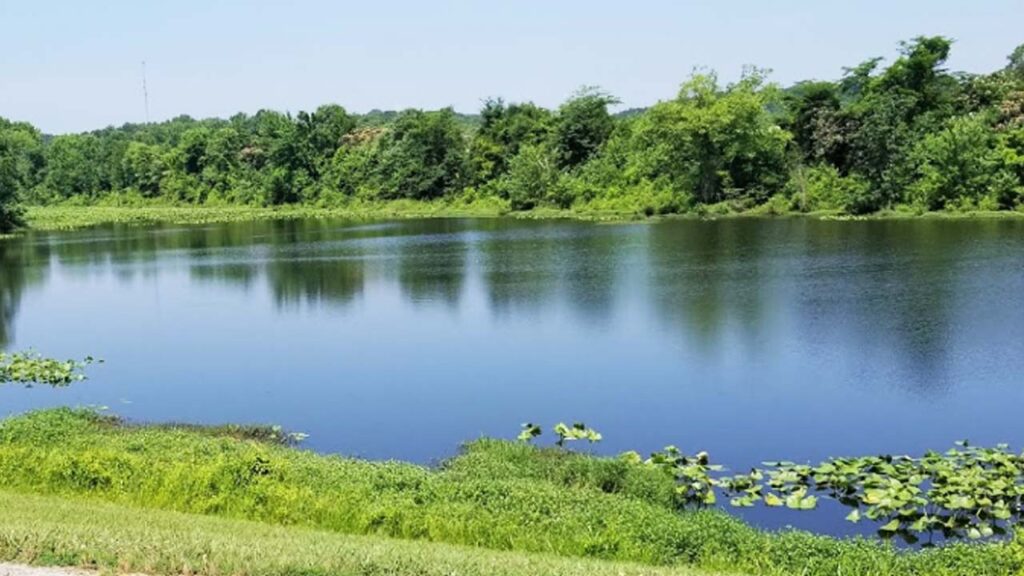 The twelfth man-made lake in the US is Kentucky Lake, with a capacity of 400800 acre-feet. Created in 1944 by the impounding of the Kentucky Dam in the Tennessee River, it is a navigable reservoir in Kentucky and Tennessee.
It is a source of recreation, hydroelectric power, water supply and so on. This lake is the record holder as it holds the largest three species of fish – White Bass, Buffalo Carp, and Yellow Perch. It is also famous for its resorts for recreational purposes.
Man-made or artificial lakes are both works of man and nature. These lakes mostly created by dams which now have become attractive tourist spots. However, some lakes have controversies as they do more damages to the environment than helping it to grow. Nevertheless, these lakes are part of our nature, and it is our sole duty to take care of them.