California is one of the best states to live in the United States and, overall, one of the best places to live in the world. People from all across the world dream of living in glamorous and tranquil neighborhoods in California.
In fact, most of the richest people in the world are buying homes in California to experience the luxury and convenience of residing in this state. Morever, California is home to well-organized suburbs, huge amusement parks, scenic beaches and awe-inspiring museums. No wonder everyone wants to live there.
So, the best places to live in California are listed below.
1. San Jose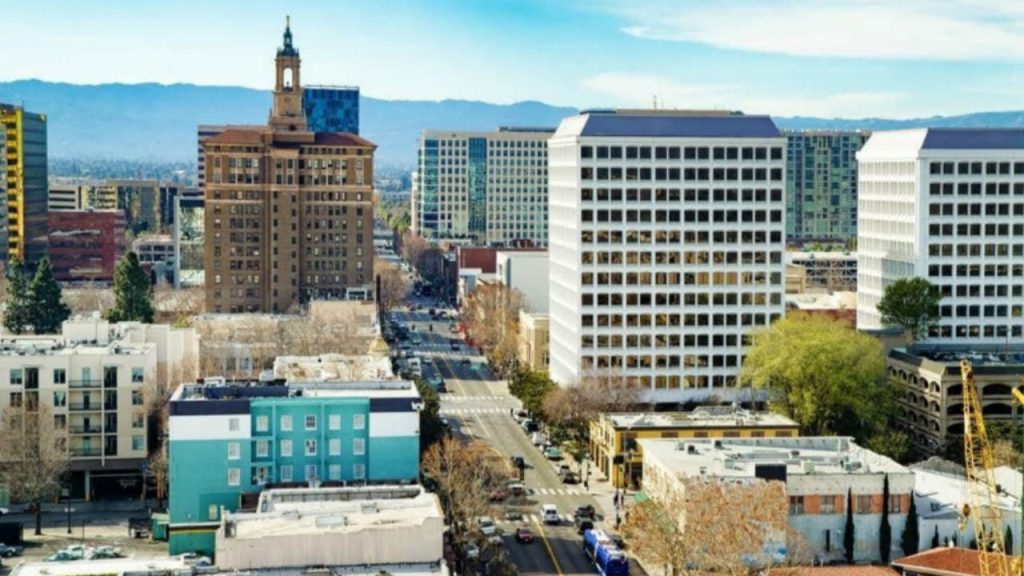 San Jose is a massive city in California nestled around Silicon Valley, America's most affluent technology hub. It is home to some of the biggest multinational tech companies in the world, and offers top-class living standards and the availability of services.
San Jose is also home to the famed Tech Museum of Innovation. The total population of San Jose is just over 1 million, which is one of the reasons behind its constant rate of economic growth.
2. San Francisco
San Francisco is a city that doesn't need an introduction, being one of the renowned cities in the world. It is one of the best places to live in California due to its high standards of living, accessibility to services and products and digitalization. It is also one of the most innovative cities in the world that constantly comes up with ways to improve the quality of life.
3. San Diego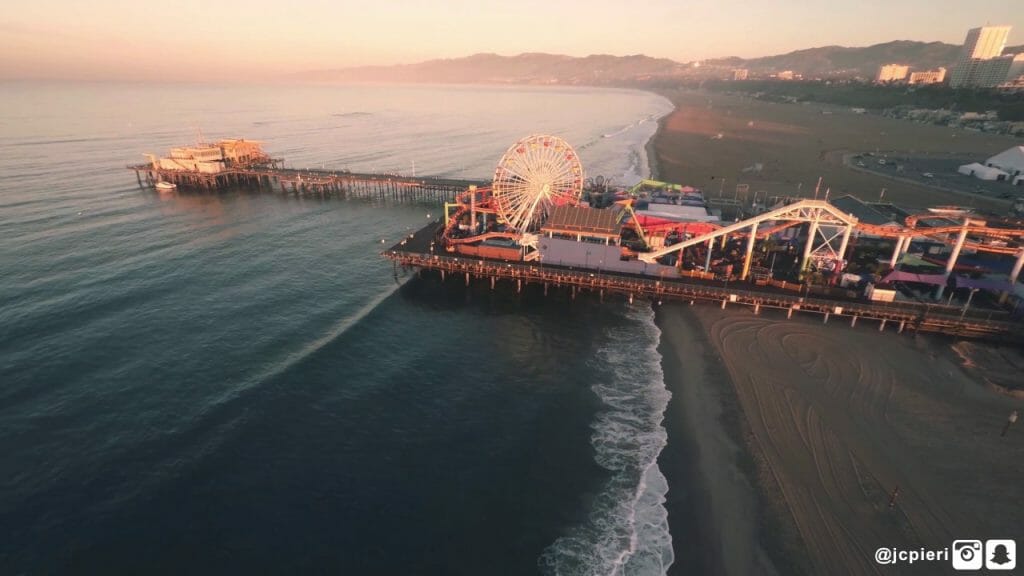 San Diego is a city located on the Pacific Coast of California, which is renowned for its white sandy beaches and stunning weather. Moreover, San Diego also has beautiful parks that allow you to do all sorts of recreational activities. When it comes to living here, this city offers top-class safety, wellness and job opportunities, making it a very attractive city to live in.
You might also be interested in knowing about these beautiful places in California.
4. Sacramento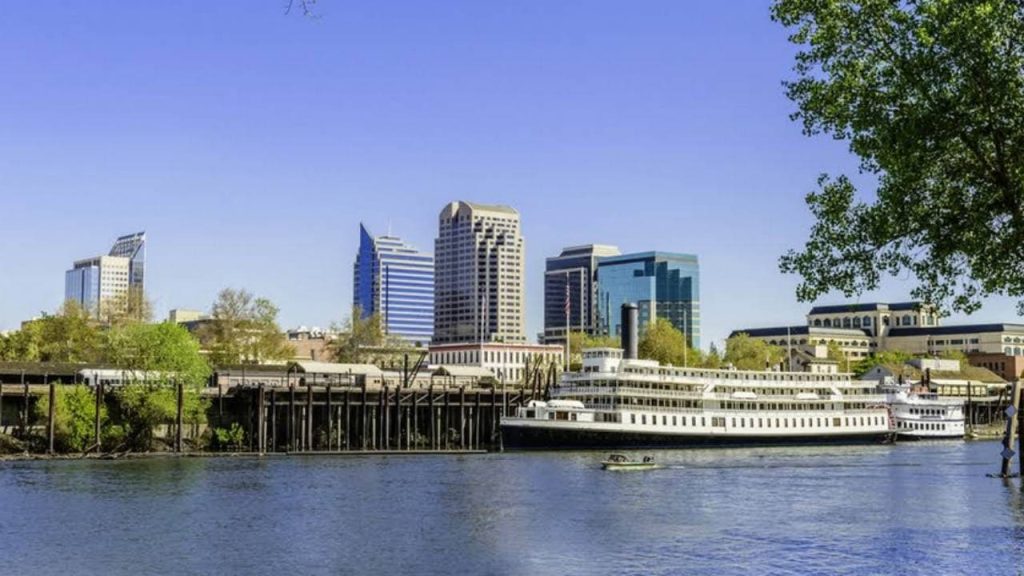 Sacramento is one of the best places to live in California, and just like San Francisco, it ranks very high on most charts of the best places to live in California.
It is mainly viewed as an amazing place to live due to its low affordability relative to surrounding cities, wellness and job market performance. The median home price in Sacramento is over $450,000, which is relatively low considering the fact that Sacramento is the capital of California.
5. Santa Barbara
Santa Barbara is situated on the Central Coast of California with the Santa Ynez mountain providing a scenic backdrop to this city. The city offers amazing downtown amenities that are famous among Californian locals. Moreover, there are many popular restaurants and live music scenes in the city, making it one of the most wholesome places to live in California.
6. Los Angeles
Los Angeles, the city of Angels, is home to the most expensive houses in California, and also the most famous people in the world. While LA provides the glamour of Hollywood and other renowned areas, it has beautiful neighborhoods that cater to all sorts of residents. Furthermore, the downtown and beach amenities offered in Los Angeles are second to none in California.
These are the best places to visit in California.
7. Santa Rosa
Santa Rosa is a city located in Sonoma County and is best-known for its amazing wineries. It is a beautiful and tranquil place with a mostly suburban feel. If you want to live in a Californian city that provides a safe and recreational environment that is perfect for raising a family, then this might be the city for you.
8. Fresno
Fresno is a very well-known city in California that originated back in the 1900s. The city is full of downtown amenities, and offers an amazing residential environment to live in.
Fresno Chaffe Zoo and Shinzen Japanese Garden are two very popular sites in Fresno to visit. Also, Yosemite National Park in Fresno is definitely a must-visit for both residents and tourists.
9. Vallejo
Vallejo is a city in San Francisco's Bay Area, which should give you an idea about the incredible standard of living there. This city is home to the Six Flags Discovery Kingdom, perhaps the most famous tourist spot in the city and one of the biggest amusement parks in California. Additionally, history lovers can also visit the Vallejo Naval and Historical Museum.
Salinas is a Californian city located in Monterey County, which has a population of over 160,000 people. Salinas is known as the "Salad Bowl of the World" due to its huge, vibrant agricultural industry. The job market in this area is relatively good, and the residential areas offer top-class facilities and neighborhoods.
11. Modesto
Modesto is the largest city in Stanislaus County and is also the county seat as well. It has a population of around 214,000, making it one of the most populous cities on this list. In fact, it is the 19th-largest state in California, which shows how it's able to use its workforce the proper way to sustain development in the city.
12. Bakersfield
Bakersfield is a city on the Kern River, situated north of Los Angeles. It is home to renowned museums like the Buena Vista Museum of Natural History and California Living Museum, which represent the history and culture of this city. Additionally, there are also many natural amenities in the city that residents can enjoy, like scenic trails and hiking.
13. Visalia
Visalia is a natural city in California that displays the vintage side of California and its agricultural history quite well. The city has a population of just over 141,000, making it one of the least-populated cities on this list. It might not have a rapidly growing economy, but it offers peaceful and safe residential areas.
14. Long Beach
Long Beach is one of the most popular cities in California among tourists, and is renowned for its beautiful beaches and downtown amenities.
It is an affluent coastal city in California that attracts tourists from all around the world because of its beaches, parks and museums. In fact, it is one of the best recreational cities to live in California with top-class wellness and safety.
15. Oakland
When it comes to wellness and job market performance, Oakland is one of the best places to live in California. The median price of houses in Oakland is $800,000, which goes to show it's not easy to be a permanent resident in this area.
However, if you can afford to live in Oakland, then you are sure to get access to world-class goods and services that other cities might not be able to provide.
16. Palm Springs
Palm Springs is a vacation town in Southern California's Coachella Valley, famed for its shopping, hotels, spas, and golf courses nearby and one of the best places to visit in California. Snowbirds from colder climes travel to Palm Springs in winter to take advantage of the area's year-round warm weather.
17. Napa Valley
This region north of San Francisco is certainly the greatest spot in California for wine lovers. As seen by the region's more than 375 wineries and 90 urban tasting facilities, Napa Valley's dry Mediterranean environment is ideal for cultivating wine grapes. Even if you're not a wine connoisseur, a trip to Napa Valley is definitely worth it just for the stunning scenery.
Traveling by vehicle, bicycle, rail, or trolley is an option for wine tour groups. They may also go on foot in a strolling group. Food pairings and hot air balloon flights, which provide stunning views of the vineyards and a sparkling wine toast at the end, are popular wine-related activities.
18. Big Sur
To appreciate Big Sur's natural beauty, you must make at least a few detours along Highway 1. Be sure to bring your camera if you plan to stop at Big Sur's charming campsites, cottages, or lodges since you'll want to document your trip to the coast.
If you prefer living in affluent metro areas and glamorous cities, then cities like Los Angeles and San Francisco are the best options despite being very expensive cities to live in. However, if you want to live in areas that have a residential and suburban feel, then Sacramento and Santa Barbara are great options.