Did you know that the average home value in Georgia is $306,113? Because of its safe neighborhoods and facilities, Georgia is a good place to consider purchasing property and moving in.
The extravagant homes of Georgia are in millions, and they have everything that a person imagines their dream house to have.
Curious to take a look? Check out this list of the top most expensive houses in Georgia.
1. 4750 Northside Dr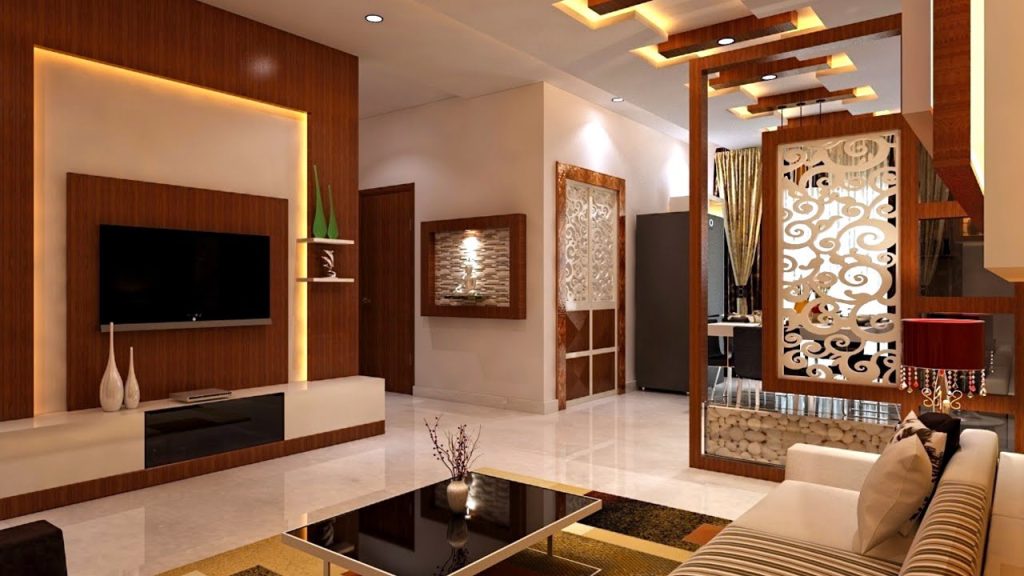 Located in the prestigious Sandy Springs area, 4750 Northside Dr is a wonderful property. This 5.5-acre property is a combination of craftsmanship and extraordinary quality home design. Built following the Custom European Modern home style, the home features a wonderful ambience.
The notable amenities of this home include an interior linear fireplace, prep kitchen with a wine cooler, covered patio, and 5-car garage. Packed with amenities, there are multiple primary and secondary bedrooms with en-suite bathrooms.
This home has it all, starting from the dining to entertainment. Because of its ideal location, you can visit cultural avenues, institutes and exquisite restaurants within short reach.
2. 120 Hawkins Ln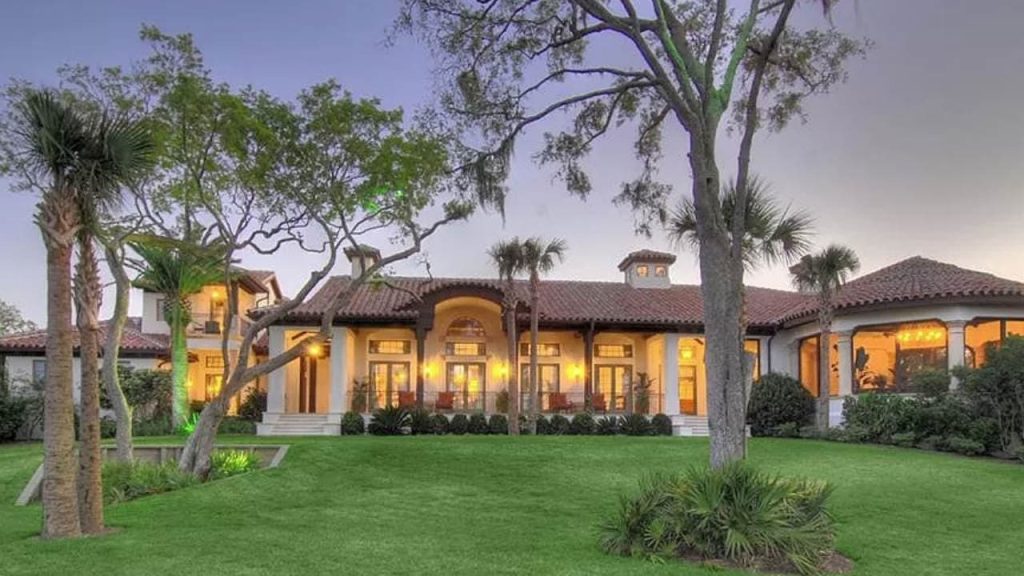 At St Simons Island, this property is a gated family compound. Located on the private island, the property is about 4 acres with stunning views and is surrounded by deep water and scenic marsh. The residential space is 11,000 square feet and inside the grand bedrooms, you can view the river.
The fabulous house has a lovely garden, vast outdoor area, pavilion, and fireplace. Overall, it's a beautifully well-lit house which seems like a dream come true, and the tremendous appeal of this gorgeous estate makes it worth the expensive price.
3. 3500 Riverly Rd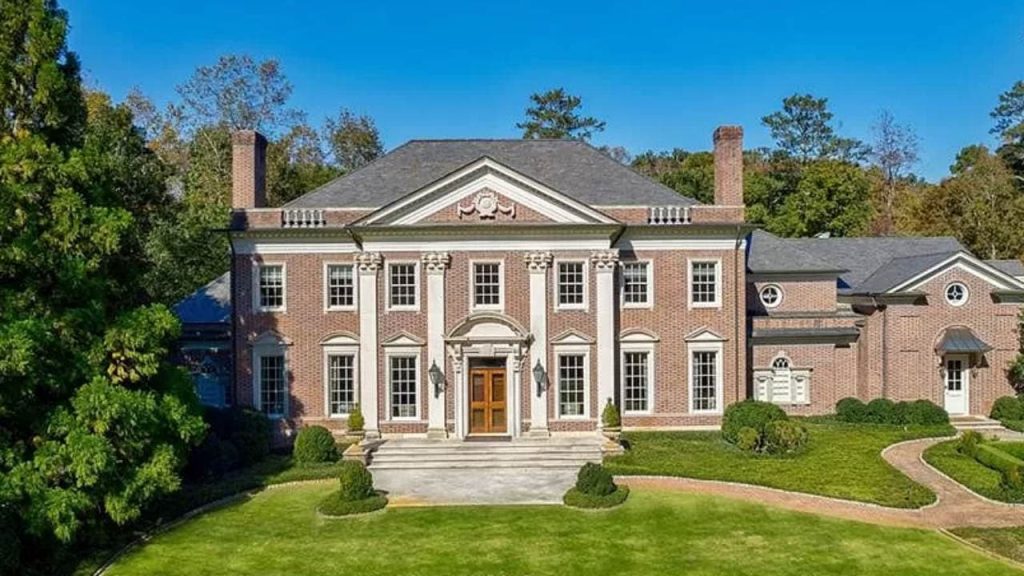 3500 Riverly Rd in North West Georgia is designed by the famous interior designer, Suzanne Kasler. This magnificent property offers privacy and is a custom-built estate.
The exquisite dining room, multiple level suite, paneled library, furnished closets and terrace with infinity edge pool are some of the best features of the property. In total, there are 5 fully sized bedrooms with attached suite baths.
Moreover, the large fireplace and cathedral ceilings in the family room add to the grandeur of the house. When it comes to amenities, a 6-car garage, elevator, fireplace and more are the main attractions. As it is located in a safe area, the owner can enjoy both isolation and safety.
You might also enjoy visiting these golf resorts in Georgia.
4. 3084 George Williams Rd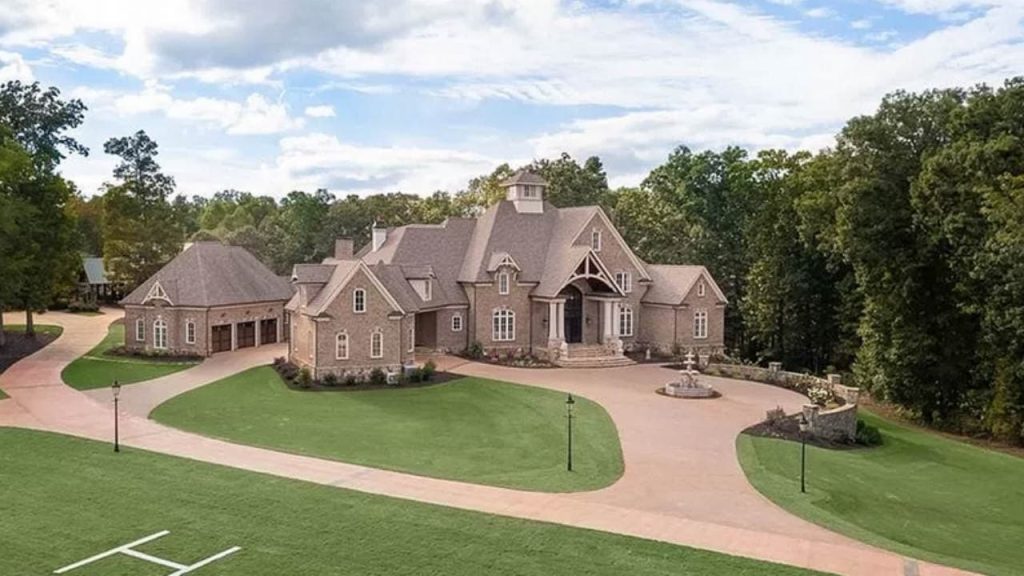 Nestled in Monroe, this estate is truly a unique property that offers the finest luxury residential area. The best feature of the property is its unparalleled privacy. The wine cellar, gym space, basketball court, golf area, log cabin and so much more are the attractive features of the property.
Along with multiple grand primary and secondary bedrooms, and zero entry pool, the European inspired main house is a wonder itself. There are also cabin guest houses and sleeping quarters.
5. 1145 West Paces Ferry Road
Worth more than $10 million, this property in Atlanta, Georgia is a historic estate. Built back in 1926, this house has 6 huge bedrooms, an elevator, and fireplaces in every room. Encompassing a 12,766 square foot home, this property went through many renovation projects, and presently has the perfect combination of modernized home with traditional beauty.
Master craftsman balanced the estate with well-furnished rooms, spacious kitchen, charming front and 3 acres of panoramic views of the landscape. To add to it all, the pool in the backyard seals the deal of this luxurious property.
6. 4315 Garmon Road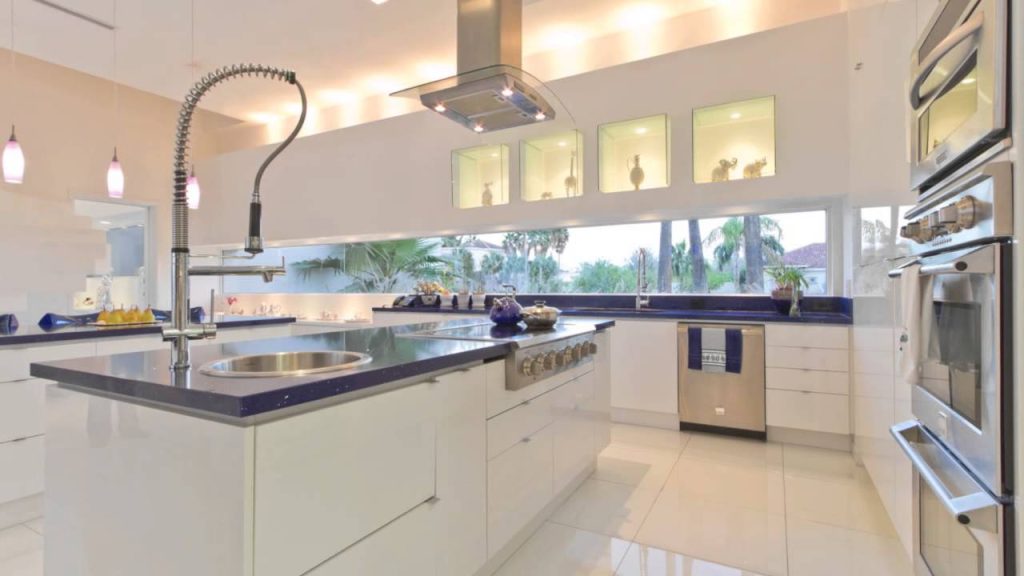 This property in Atlanta, Georgia is a stunning masterpiece. It's a custom-built small and gated private estate. Inside the perimeter of the estate, there are 2 majestic residential homes following the transitional style of California.
With its private lake and a beautiful creek, the estate is a piece of wonder. The house features 6 bedrooms, 3 phase power, guest suite, pool, 9 bathrooms, and office. With a secure large property and every amenity imaginable, this property is wonderful.
These are the richest person in Georgia.
7. 1150 W Garmon Road
Sandy Springs's one of the most luxurious properties is this fantastic estate. Breathtaking grounds and private estate, this property is ideally located near great schools, shopping malls and restaurants. Harrison Design is the famous firm that furnished and designed the interior of the house in its superb condition.
Moreover, a new pool is added to the property. It is a turnkey ready home with a wine wall, butler pantry, guest space, mini bar and more. Because of the ideal topography of this property, you can enjoy both the optimal amenities and a private setting in this magnificent home.
8. 5501 Long Island Dr NW
An exceptional property which offers a resort-style living. With a lake front, this property is the ideal mixture of tranquility, natural charm, and more within 11 acres of land. Inside the perimeter of the property, there is a lake where you can fish and canoe.
Some other attractive features of the property are multiple fireplaces, an exquisite den, wet bar, etc. The grand master suite with a walk-in closet is a wonderful feature that makes people fall in love with the property. Packed with additional features such as guest suite, office, media room and other amenities, this property has an idealistic setting.
9. 3979 Paces Ferry Dr
This property is an unsurpassed estate by the Chattahoochee River in Atlanta. It is one of the newly constructed properties in the exclusive Buckhead neighborhood. The four feet of concrete and 110 helical piers are few attributes that were incorporated into constructing it.
The house contains all updated amenities including privacy glass, open floor plan, large stainless vent, subzero refrigerators, enormous shower and sandstone soaking tub. Also, the master suite is magnificent with its fireplace, expansive bath, and entertainment features. Indeed, this property is a riverfront masterpiece.
10. 524 Carol Way
A perfect estate with its efficient new construction almost lacks nothing required for a luxurious home. Along with fully furnished grand en-suite bedrooms, the property has a theater room, guest bedrooms, walk-in closets, large porch, gourmet kitchen with updated amenities, ten foot ceilings, heated pool, gym and more. Sitting on a vast area, this property is the epitome of a well-built luxury home.
11. 2100 W Wesley Rd, Atlanta, GA 30327
This Tuscan-style mansion in the wealthy Buckhead neighborhood is actually merely the guesthouse, despite the fact that it sits on 15 acres of excellent real estate in the area. You understood that correctly. A simple guest house occupies the entire three-story Jerusalem stone building with three bedrooms and three and a half bathrooms. In the event that this breathtaking property is not enough for you, you have the option of living there while constructing the house of your dreams on the portion of the ground that has already been cleared for that specific purpose.
12. 1145 West Paces Ferry Rd NW, Atlanta, GA
This historic residence, which was initially constructed in 1926 and is known as "White Oaks," features six bedrooms, a fireplace in practically every room, and an elevators that makes it easy to reach each floor of the 12,766 square foot home. A significant update to bring the house up to date has been carried out by skilled tradespeople over the course of the past decade.
13. 1270 Club Cove Dr, Greensboro, GA
On the shores of Lake Oconee is where you'll find this mansion with a European design that spans 14,633 square feet and stands on 5.7 acres of property. This property was custom built in 2001, and it features 7 bedrooms, 12 bathrooms, a state-of-the-art kitchen, floor-to-ceiling windows that provide spectacular views of the lake, an open floor plan that is ideal for hosting gatherings, and much more.
The listed expensive houses in Georgia are equipped with a wide range of amenities, upgraded technology and incredible views. If you were to explore these houses, you would realize why these are so high-priced.