Are you curious in the types of homes the wealthiest people in Illinois reside in and the prices of such homes? Then I can most certainly be of assistance to you. Because Illinois is so well-known for its varied topography and architectural styles, the state's housing market supports a healthy demand for properties of all different kinds.
The wealthiest and most powerful residents of Illinois are the proud owners of some of the most lavish and exquisitely designed mansions in the state's suburban communities. These homes are estimated to have cost well over a billion dollars to build.
So, these are the most expensive houses in Illinois.
1. 9 W Walton St. ($58.75 million)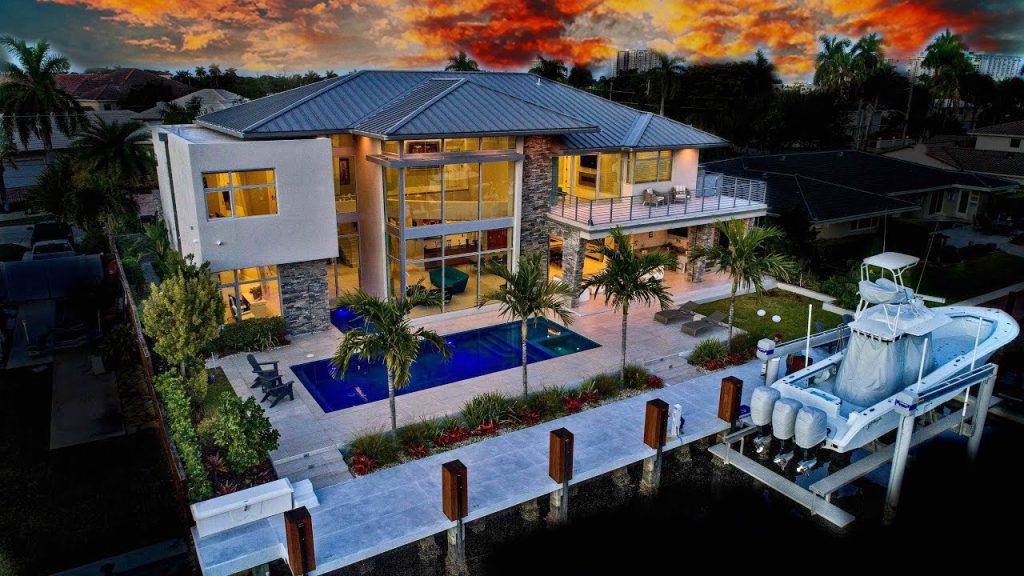 9 W Walton St. near the Northern Beaches is the most expensive home that has been sold in Chicago. This opulent home is a penthouse that consists of 4 stories of a downtown condominium complex. The four levels, which were initially four flats, now contain 25,000 square feet of space.
2. 1932 N Burling St. ($45 million)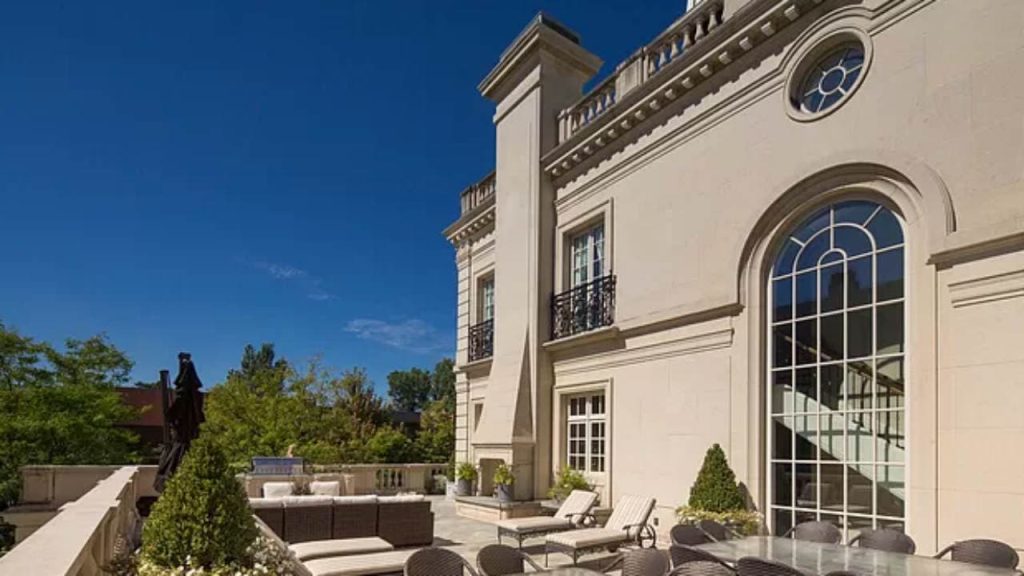 The Parrillo Mansion is the most expensive house ever available for purchase in Chicago. Apparently, Richard and Michaela Parrillo spent $65 million on this customized building, which is designed as a single-family mansion, and sits on 8 city lots, consisting of 11 bathrooms, 6 bedrooms and 3 garages.
3. 401 N Wabash Ave Unit 89A ($30 million)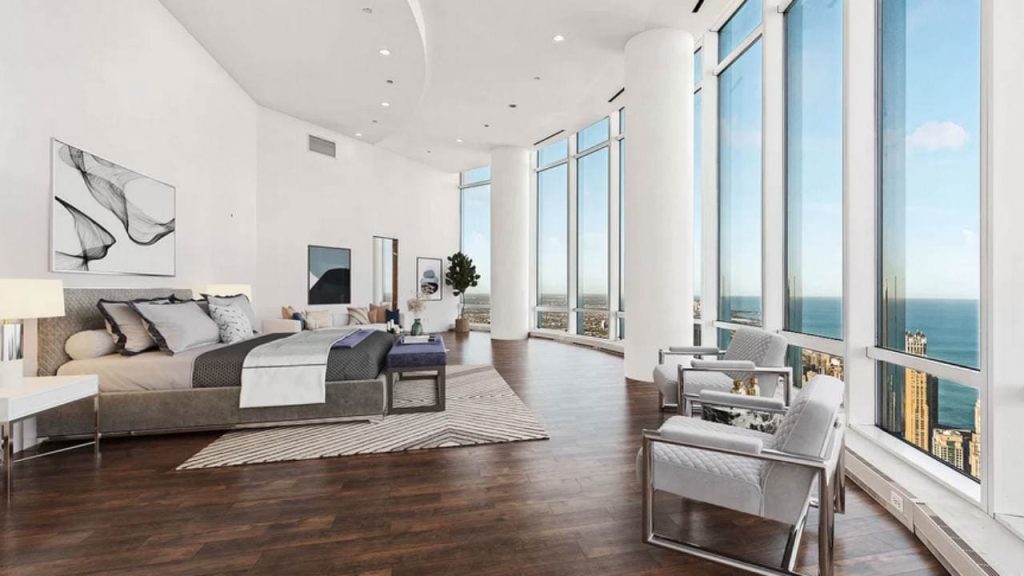 This property boasts 14,260 square feet of development opportunities and offers personal elevators and a 360-degree view of the Lake Michigan. If that weren't remarkable enough, there are also 4 parking spaces on the top floor and a 14,000 square foot fitness facility. It has 9 bathrooms and 5 bedrooms.
You might also like to know about the tallest buildings in Illinois.
4. 50 Glade Rd ($20 million)
The ancient building, which was constructed in 1903, was formerly a Jesuit chapel before being transformed back into a single-family residence. This house received a number of honors, including being chosen as the 29th Annual American Society of Interior Designers Showcase House, and various other accolades. The Airbnb prices here are $550 per night.
5. Moffett Road in Lake Bluff ($16 million)
This is a Georgian Revival palace from 1911, which was created by Benjamin Marshall. It served as the focal point of the 21-acre beachfront Portabello property in Lake Bluff.
Just after the housing collapse, Pickell purchased the house but later sold it for $7.5 million to Peter Brennan. Since then, the value of this house has increased significantly, proving to be a smart investment.
6. Astor St. in Lincoln Park ($14.5 million)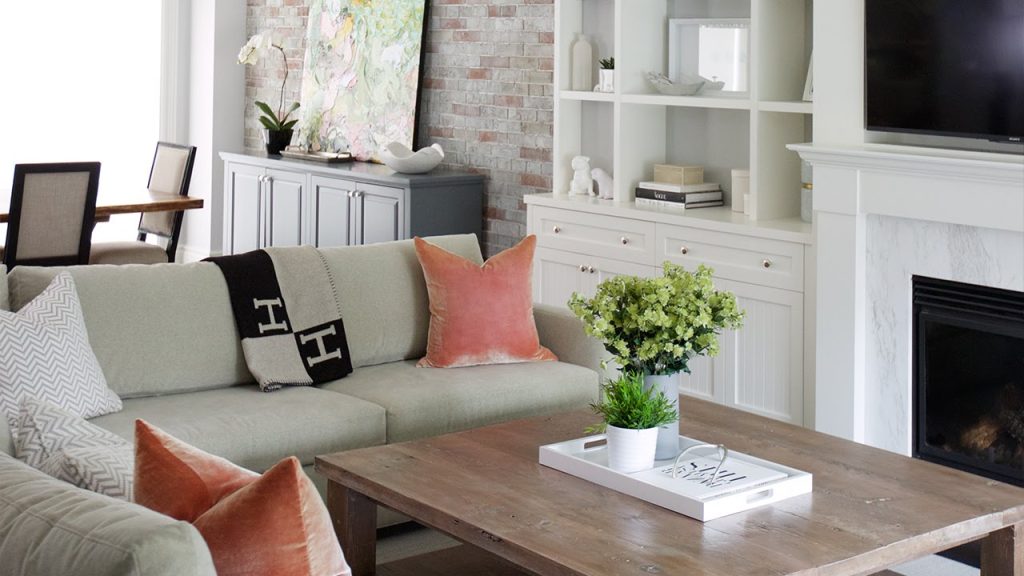 Following the governor's purchase of this 13,000 square foot antique home, which serves as the couple's main residence in Illinois. The year after this purchase, the owners also bought the 6,300-square-foot house for $3.675 million, which is next door. This expanded their original property and skyrocketed the total value of that estate, making it one of the most expensive houses in Illinois.
These are the riches person in Illinois.
7. Astor Street on the Near North Side ($13 million)
This house is a French Renaissance Revival estate that was purchased by descendants of a renowned family in Illinois. The family is known for founding Marshall Field and the Pittway Company, and paid a hefty amount for this mansion. It is a 10,000-square-feet, 6-bedroom French-styled mansion.
8. 1930 N Orchard St. ($12.5 million)
Now let's see the stunning Chicago-based residence that recently set a record in terms of price. It has the highest-ever sold price inside Lincoln Park. The three-story mansion is a recently constructed single-family home that features 10 bedrooms and 6 bathrooms, among other things.
9. 159 E Walton St. ($12.1 million)
This 12,000 square foot triplex that the Chicago-born actor Vince Vaughn originally purchased in 2006 was created by combining two different penthouses. This opulent residence is regarded as Chicago's most expensive celebrity-related estate sale till date.
10. Mayflower Road in Lake Forest ($12 million)
Nancy Hughes, who passed away on September 15, was John Hughes's widow. John Hughes himself passed away in 2009 after revealing he built one of Illinois' most lucrative properties. She had a history of acquiring huge residences in Lake Forest, including this six-bedroom, 7,445-square-feet palace. Since then, its price has only skyrocketed.
11. Dearborn Parkway ($12 million)
The 12,590-square-foot marble home, which Ann Lurie purchased from real estate entrepreneur Phil Farley for $5.09 million, has been on Ann Lurie's wish list for a while. Before the house was sold to the Latin School of Chicago, Lurie asked for over $18 million, which was eventually towered.
12. 45 Lakeview Lane ($9.5 million)
The Architectural Digest named this primary residence in a suburban town of Illinois as the state's most beautiful home. The thriving 17,000 square foot house has an enclosed patio and is situated on an 8-acre pristine land. The massive, luxury mansion is still available on the market but for quite a high price.
13. 68 Locust Rd In Winnetka ($8.75 million)
The Le Grand Reve Residence is the biggest private house in Chicago. Accordingly, Winnetka's 68 Locust Road was previously on the market for a staggering $32 million. This property has six bedrooms and ten bathrooms and is 27,000 square feet in size. Additionally, it has a cinema, gym, winery, indoor spa, and a massive 9-car garage.
14. 5760 S Lafayette Ave (Undisclosed)
John Raber is a renowned local business tycoon, property developer, and politician, who built this historical residence around 1870. Additionally, the two-story mansion is situated in Chicago's Englewood town. It is one of the most well-known houses in Chicago due to incredible history.
15. 509 N Oak Park Ave (Undisclosed)
The Hales Mansion is situated at 509 N Oak Park Ave and basically works like an apartment-renting house. This lavish marble palace is one of the priciest Airbnb rentals in Chicago.
Alongside the 7 bedrooms and 7 bathrooms, it also consists of an 9,500 square feet of interior living area, which also comprises the coach house. The Airbnb prices here are $5,000 per night.
Illinois is a unique state when it comes to real estate. All kinds of properties have their own kind of demands and lure, plus the geographical location has a lot to contribute in their pricing. This is why we can see that most of the most expensive houses in Illinois are located in or around Chicago.