Have you ever thought that in the flow of time, wealth and gold will perish one day, but art will always remain? The museum is the home of art and culture. It contains and protects the history and culture of a society. The society we live in will one day become a history, but the facts we have now will be kept in a museum like the now we see there.
Georgia was one of the original thirteen states that went on to become the United States of America in 1776. Geographically diversified in ways that most tourists do not know, the state is home to a gorgeous eastern shore, great mountainsides, and significant metropolitan centers, as well as vast rural regions in the middle of the state. That is why Georgia has been blessed with many museums which are full of art and culture.
Here is a list of the top mind-blowing museums in Georgia:

1. High Museum of Art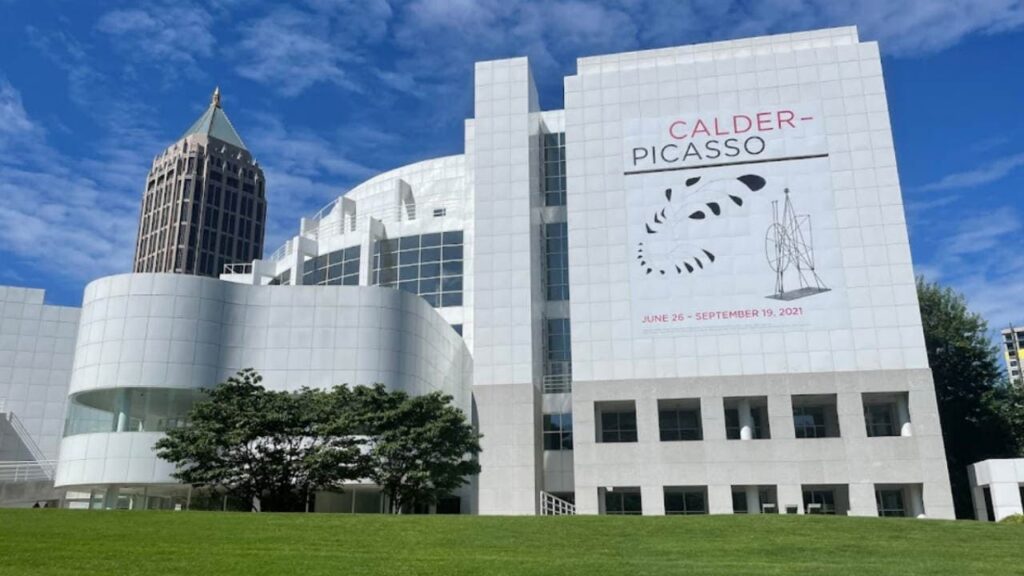 The High Museum of Art, formerly known as the Atlanta Art Association, was established in 1905 and moved into its current location the following year. Additionally, the High Museum of Art in Atlanta has grown from a stately home on Peachtree Street to its existing trophy buildings in a demonstrated significantly. Including its highly regarded collection of old and contemporary art and renowned architecture by Richard Meier and Renzo Piano, the museum has grown to become the leading art museum in the Southeastern United States.
This museum is very good for kids for their education and knowledge. With friends and family, you may take in our world-renowned inventory of classic and contemporary art, as well as special exhibits. And, as is usually the case, members of the High Council are welcome to come as frequently as they like. It is also possible to make full use of the contemporary architecture designed by Richard Meier and Renzo Piano for special events and celebrations.
2. Trap Music Museum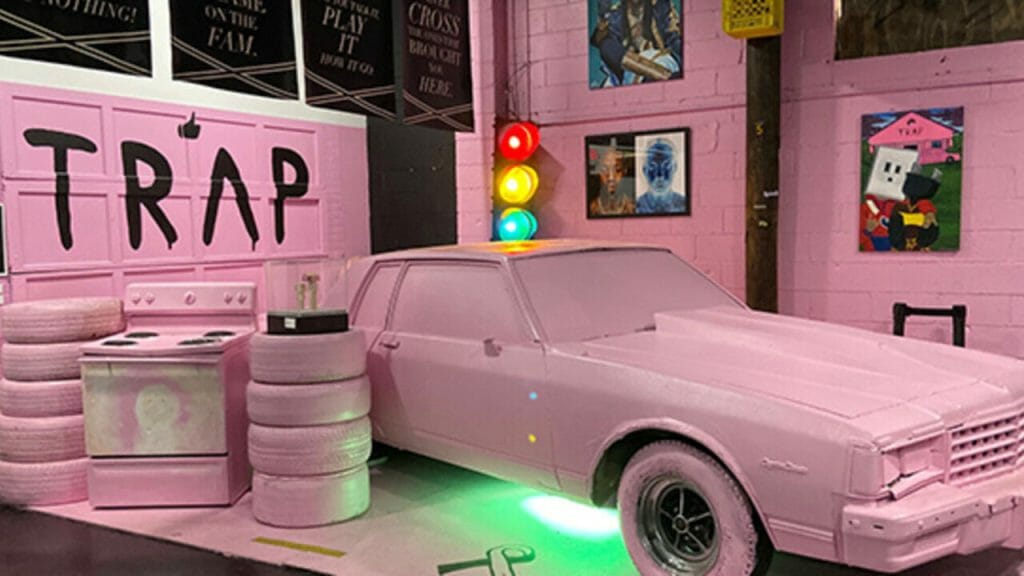 In Atlanta, Trap Music Museum is situated at 630 Travis St NW. This location is one-of-a-kind, but it is also incredibly tiny. All it takes is just ten minutes for you to stroll through and look at everything. Despite the fact that they offer a full bar, escape rooms for parties, and other things to do to encourage people to stay longer and linger around, the only drawback is that there is usually a lengthy queue to get into the restaurant.
It's a good idea to arrive early to avoid a large wait, although the line was moving quickly, and parking was an additional $10. A $10 fee will be charged if you want to bypass the queue. There isn't any parking on the street in this part of town. Moreover, the museum remains closed on Monday, Tuesday and Wednesday.
3. Atlanta History Center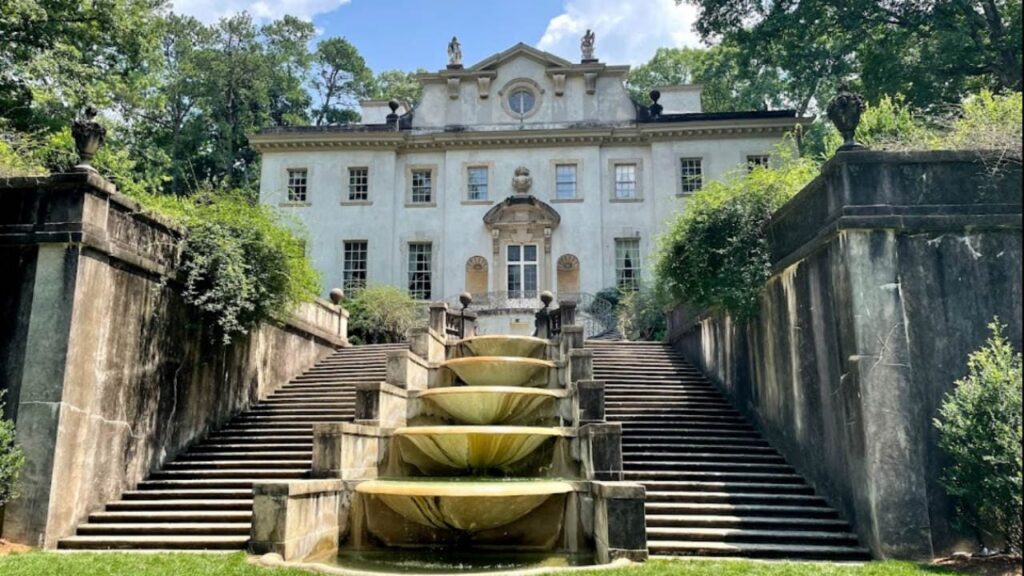 In the year 1990, the museum officially opened its doors. The Atlanta Historical Society was founded in 1926 by fourteen civic-minded Atlantans who wanted to preserve the city's history. The Atlanta History Center was established in 1990 to house the entire collection of the Historical Society of Atlanta.
Today, the History Center is built on 33 acres in the heart of Atlanta's Buckhead neighborhood and includes: one of the Southeast's biggest history museums; one of the world's largest natural history museums; and a children's museum. This museum is home to the world-famous Cyclorama depicting the Battle of Atlanta during American Civil War. The fact that we had seen it in 1999 at a facility near the zoo served as the biggest lure for us.
The artwork in the round, which was moved to the real History Center in 2017, has been beautifully repaired and is again on display. It stands 50 feet tall and 375 feet wide. Moreover, self-guided tour of the 1929 house, Swan House, is only a short walk away. Climb up to the servants' quarters if you have the time. The 20-acre property has a number of walking trails. Definitely worth a try.
Learn more about these mind blowing historical sites in Georgia.
4. The Museum of Contemporary Art of Georgia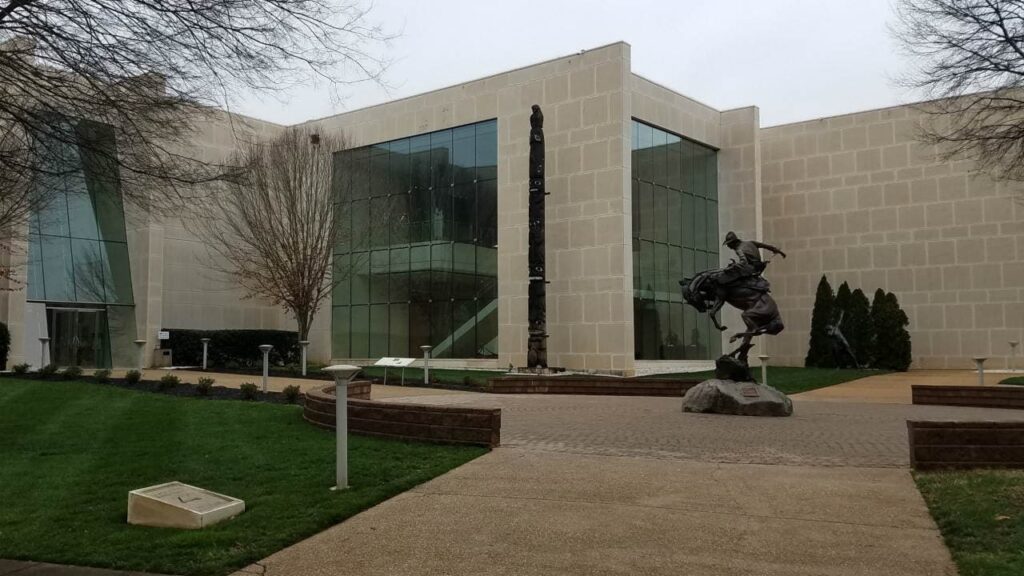 Our objective is to acquire and preserve important and contemporary works of art by Georgian artists. 'MOCA GA' Georgia artists and artists from across the globe are included in Museum exhibits in order to put our artists in a broader perspective. Visual arts are promoted in our programs by providing an opportunity for artists and the public to interact. In contrast, this museum has free Wi-Fi and other services available.
In the Covid-19 situation, all the guests are required to wear masks all the time. The museum was formed in 2000 by Annette Cone-Skelton and David S. Golden as a prominent organization dedicated to the collection and exhibition of modern Georgian art. Exhibitions, artist and curator discussions, educational programs, and other events are all part of the Museum's goal.
5. SCAD FASH Museum of Fashion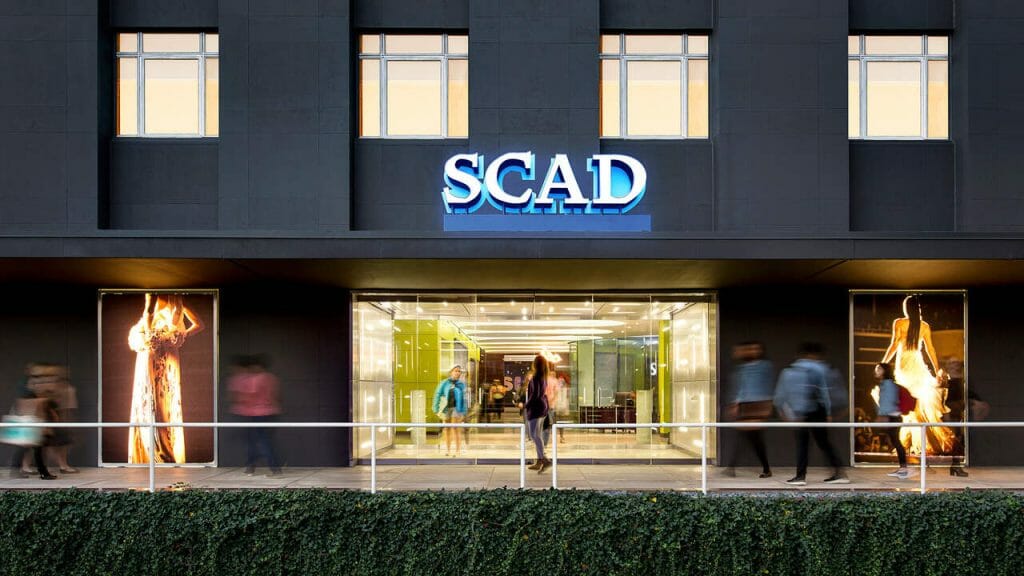 One of Atlanta's best-kept secrets, the High Museum of Art is a hidden gem. The Guo Pei display has stunning gowns, and the set design is among the most impressive I've ever seen. In addition to helping edit the companion historical video, our docent was a young guy who was working on his doctorate in fine cinema.
It was wonderful to see the outfit in person and then to see a model go down the runway with it. The exhibit's lighting, custom-made manikins, and rotating platforms all contributed to its overall appeal. In spite of the tight confines of the museum, this exhibit features a wide range of interesting clothing items that have been meticulously preserved and arranged. In each piece, the exhibition highlighted the unusual work of certain designers while also offering apparel for a range of events.
Even though it was a lovely museum, the exhibits were few, and the employees were unwelcoming.
6. The Center for Puppetry Arts
The Center's Family Series features fresh interpretations of old tales, as well as new works, performed by the Center group in a variety of puppetry genres, including shadow puppetry. In association with each family production, Create-A-Puppet workshops are conducted, allowing audience members to create a souvenir puppet that is related to the production. This workshops are really making a difference in people's lives via the art of puppetry.
The Center for Puppetry Arts is a cultural gem unlike any other – a fascinating location where children and adults may learn, be informed, and be amused all in one place. Over the years, the Center has brought millions of people to this natural treasure.
Furthermore, through fascinating performances, curriculum-based seminars, and the hands-on Museum, and also Distance Learning and Community Outreach, the Puppeteers have impacted the lives of countless individuals.
You might also be interested in knowing about these best places to visit in Georgia.
7. The Atlanta Botanical Garden
This non-profit organization's aim is to produce and preserve plant collections for exhibition, teaching, research, conservation, and pleasure. The Atlanta Botanical Garden is located in Atlanta, Georgia. Additionally, a 30-acre urban paradise in the midst of Midtown, the Atlanta Botanical Garden is a must-see attraction in Atlanta.
The objective of this non-profit organization, which was established in 1976, is to build and preserve plant collections for the purposes of exhibition, teaching, research, conservation, and pleasure. They have a lovely indoor garden where they can warm themselves in the winter, complete with poinsettias and orchids. The fountain area is decorated with gorgeous floral sculptures, and there is a fantastic DJ on hand to keep the celebration going.
A magnificent Chihuly sculpture, located near the rose garden area, adds a touch of elegance to the fountain. Also, The Mother Earth topiary is just stunning.
8. Fernbank Museum of Natural History
The museum was founded in 1992. The Fernbank Museum of Natural History arose out of a woodland and Emily Harrison's ambition. Emily Harrison used to play in the woods near her house east of Atlanta when she was a child.
Fernbank Museum is a world of excitement for people of all ages, with exhibits ranging from the largest dinosaurs ever unearthed to the largest cinema screen in Atlanta. Themes like science, culture, and natural history are brought to life via immersive, hands-on displays in a huge manner.
Furthermore, the setting is stunning, and the property is nestled amid some ancient, old homes. Although the grounds and outdoor forest walk were beautiful, we would choose to visit the Atlanta Botanical Gardens instead.
9. Museum of Design Atlanta
The museum was founded in 1989. Atlanta's Museum of Design is the only museum in the Southeast that is solely devoted to the study and enjoyment of everything about design. The Museum of Design Atlanta, formerly known as the Atlanta International Museum of Art & Design, has expanded and evolved through the years to become the only design museum in the Southeast.
Additionally, this museum may be modest, but it is jam-packed with artistic inspiration. The Museum of Design Atlanta is a must-see if you're in Atlanta, but I believe the best way to describe it is that outcomes may vary. There is a permanent collection that is not maintained by the organization. Every several months, they switch up their main show space.
What you think you'll love about the exhibit will depend on what you're looking forward to seeing. If you invest more than 30 seconds looking at one artwork, you may spend a couple of hours at this museum. It's well-lit, there's decent traffic flow, and the staff are really friendly and seem genuinely interested in showcasing the finest and most intriguing items in the location.
10. Van Gogh
In Atlanta, the museum may be found at 225 Rogers Street NE. This is an excellent display for people of all ages. The site in Atlanta, near the Pullman train yard, was excellent. Preparing for a parking fee and paying with your phone is a good idea. There is lots of parking available, but you may have to walk a little distance to get to the installation.
The virtual experience, which is divided into three parts: a virtual gallery, live art versions of his most renowned works, and art from his last days, is the major draw. This live, looping display lasts around 25 minutes. Sitting is quite restricted, so elderly people should make use of the tables and center parking available. Everyone else is welcome to sit on the soft carpet and rugs on the floor. The display is quite Disney-esque, and the area is nice and comfy (I could easily fall asleep there). It's just fantastic. Take everything in.
There is no need to rush since there has been plenty of time to take in this live display in all of its majesty and beauty. For a pre- or post-show treat, there is a beautiful area outside the main exhibit center where you can get wine, artisan beers, cocktails, and food to go with it.
11. Marietta Fire Museum
You might find this museum at 112 Haynes St in Marietta, Georgia. Here you can examine all the numerous kinds of fire vehicles and firefighter's equipment, as well as learn a few things about the history of the fire service as a whole. It is modest, but it is jam-packed with high-quality, historically significant fire vehicles and other memorabilia.
For adults and older children, it will only take around 30 to 45 minutes to view all the museum has to provide if you are visiting with them. In fact, it is physically tied to the fire station.
If you want to save money on parking, you may park along the street in the public parking lot, which provides hourly parking for just two dollars. Entry is free, and you can't even beat free 99 in terms of value.
12. The Southern Museum
The Southern Museum, which is affiliated with the Smithsonian Institution, is a major museum in the Atlanta metropolitan area. The General, a steam locomotive from the Civil War period that was recovered by Union spies during the Great Locomotive Chase, is housed in the museum here. It was founded in the year 1972.
The Big Shanty Museum was the name given to the Southern Museum when it first opened in Kennesaw. A precursor to what is now known as a Smithsonian Affiliate, this building formerly housed the diesel engine General and was devoted to retelling the narrative of the April 12, 1862, disaster. The displays at this museum are well-organized and educational. The museum is situated not far from Atlanta and is quite intriguing.
If you are interested in locomotive history or the history of the Civil War, this is a must-see! It is recommended that you set aside a few hours to completely study and absorb all the museum has to provide before leaving.
In conclusion, there is no question that museums play an important role in educating and energizing their communities. Museum displays spark people's curiosity in a particular subject, object, era, or concept, but museums serve a far larger educational purpose than most people realize. So make sure you visit all the museums mentioned above.