When you are visiting Florida, you might want to escape from the sunny outdoors for some time and enjoy some exciting indoor plan. Well, the air-conditioned vast museums of Florida got you covered for such days.
From arts and science, to history and technology, Florida's museum's exhibits have a diverse collection. Be it for educational experience or to explore the unknown rich history of Florida, you will enthusiastically enjoy your museum visits along with your family and friends.
Discover the best museums in Florida with this list.
1. St. Augustine Pirate & Treasure Museum
If you want to step back in time and find yourself in the 1600s' Port Royal, where the Golden Age of Piracy was booming in Florida, visit the St. Augustine Pirate & Treasure Museum.
The artifacts in this museum are from fascinating sunken wrecks. Captain's wheel, pirate wagons, sailor tied-thick ropes and other props which you might have seen in Hollywood's famous movie, Pirates of the Caribbean, are presented.
You can also see the original Jolly Roger flag and many ancient documents from the government back then and from pirates. For the adventurous spirits, visiting St. Augustine Pirate & Treasure Museum will ignite your pirate imagination.
2. The Charles Hosmer Morse Museum of American Art
The Charles Hosmer Morse Museum of American Art is undoubtedly one of the biggest cultural museums in Florida. With an extensive area of 19000 squares of hundreds of collections, it is a wonderful museum.
The best attraction is the kaleidoscopic colors across the walls and through the grand hallway, you will find yourself a room dedicated to arts inspired by daffodils. Truly, if you want to visit a museum to see the arts you don't see anywhere else in the world, this museum is your ultimate destination.
3. Museum of Science and Industry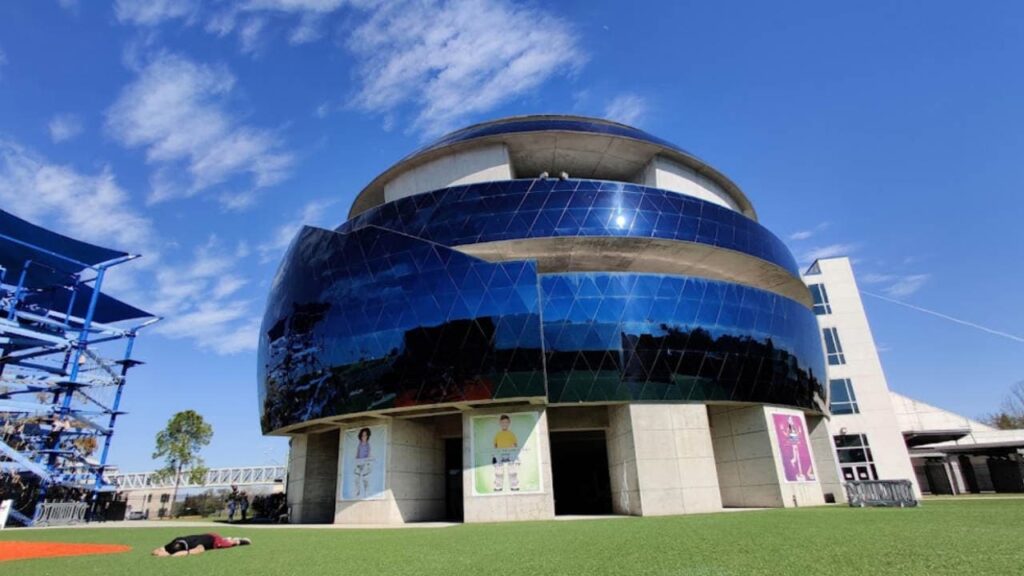 In Tampa, the latest and greatest museum in the STEM field is none other than the Museum of Science and Industry. The exhibits are interactive with visitors from different scientific fields roaming around the museum and being awed by the vast collection. Exhibits are paleontology, project building, moon colonization, virtual reality, physics and many hands-on fields.
You will also find a planetarium and tour around to see the awing inspiring cosmos and stunning visuals which only astronomers can see in their life. For those looking for an experiential learning experience, you will thoroughly enjoy MOSI in Florida.
Check out these best historical sites in Florida.
4. IMAG History & Science Center
To get a closer look at Florida's past and its diverse ecosystem, you have to visit the IMAG History & Science Center in Fort Myers, Florida. The enormous globe, which has a projected screen, will show you detailed demonstrations of the earth's climate and Florida's terrain.
Because of the interactive exhibits, this museum is one of the most popular museums in Florida in the science field. The detailed explanations and incredible displays make it the perfect place to explore your interests in astronomy, ecosystem or weather.
5. Modernism Museum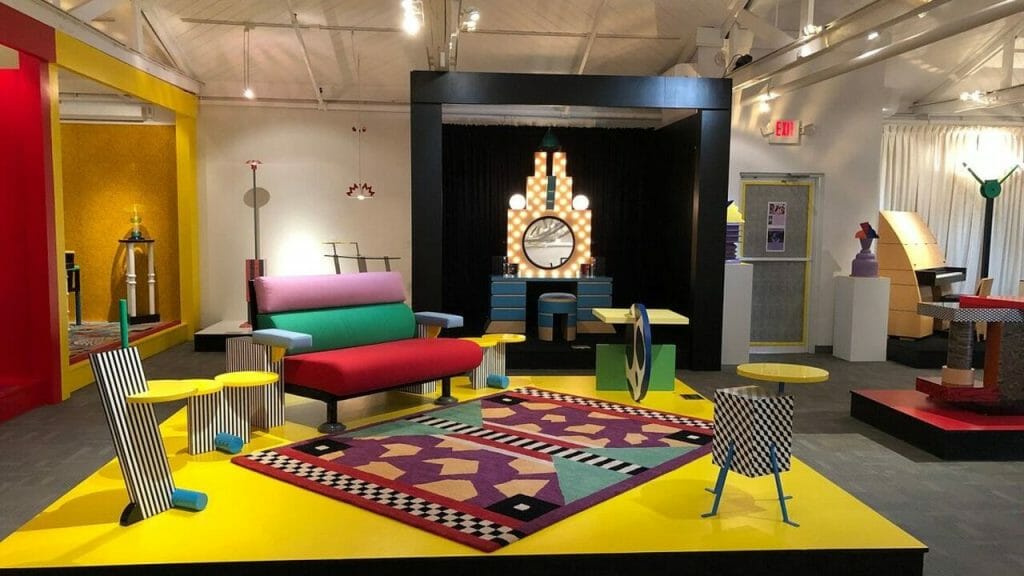 You might mistakenly consider the Modernism Museum as a strange museum dedicated to furniture. Well, you couldn't be more wrong. This museum collection is from the private estate collections of David Bowie and also the Memphis art movement of the 1980s. The pieces are not conventional, so you will definitely be fascinated by the eclectic quality of the furniture.
Different designs of bookshelves, serving carts, vanities and other household furniture will take you back to an ancient home. Even if this museum might be an unconventional one, you can experiment with your choice and have a go-to look up new museum collections.
6. Phillip and Patricia Frost Museum of Science
To explore the skies and seas in Florida, you do not always have to go outdoors. You can simply visit the Phillip and Patricia Frost Museum of Science. This museum has a planetarium which is state-of-the-art because of the 16-million-color 8k projected display.
You can not only explore nature and take a journey through the lowest aquarium's 3 levels, you can also learn about the environmental aspects of the whole world. The other levels of the museum have an exhibition on physics, biology, natural science and other fields.
To explore the best of modern design and technology, you have got to visit the Phillip and Patricia Frost Museum of Science.
You might also like to visit these amazing places to visit in Florida.
7. The James Museum of Western and Wildlife Art
If you grew up watching Animal Planet or National Geographic, you would love to visit The James Museum of Western and Wildlife Art. You will find exhibits of Old West's bison, birds and other wildlife. The museum displays photographs, sculptures and jewelry that honors both humans and animals of the American West.
You might not find mainstream art, but this museum displays the wildlife of a wide demographic. If you are among those culture and natural science enthusiasts, this museum will surely tick all the check boxes on your list.
8. Tampa Museum of Art
Tampa Museum of Art is well known for its vast collection of historically significant permanent collections. You can explore pottery, sculpture and carvings. These displays date back to between 600 and 300 BCE.
Visitors can see the artifices of Egyptian, Greek and Roman origins and the works of some noteworthy artists, including Robert Indiana, Manuel Carrillo, Yayoi Kusama and many other talented artists. When you are visiting this museum, keep an eye out to see your favorite creator's works.
9. Orlando Science Center
Do you want to learn about Florida's wilderness while taking a tour through an air-conditioned hall? The right place for you to visit is the Orlando Science Center. The exhibited items wraps give you a vivid picture of the Florida Everglades. The sinkholes, kinetic sands, water table and other wonders of nature are exhibited for you to explore.
You can also see flight simulators, earth science exhibits and items on technological evolution. Remember to plan your visit by checking the museum's event schedule. They host a science and technology convention for adults to enjoy most.
10. Kennedy Space Center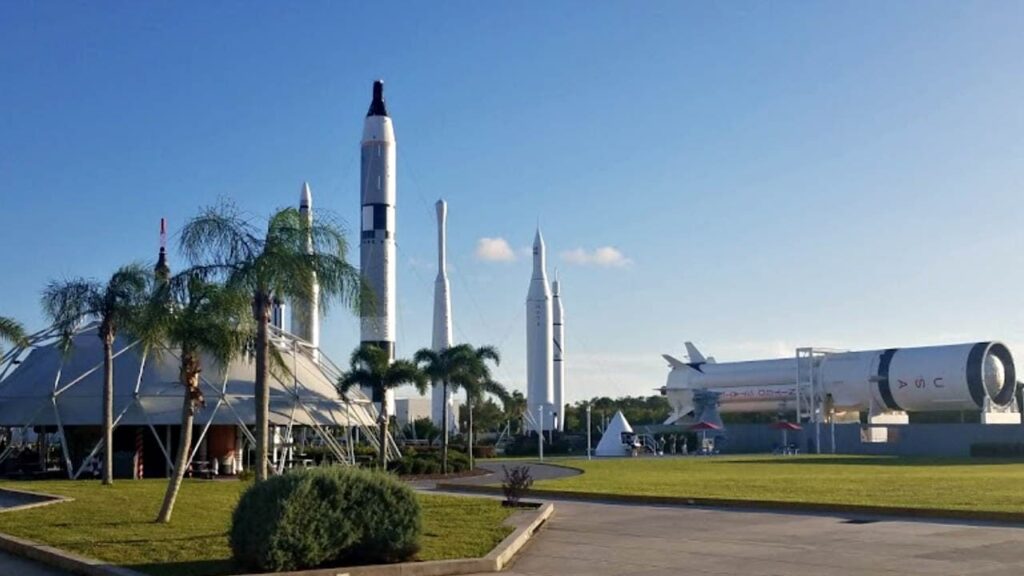 To get on an exciting journey through time and space, visit the Kennedy Space Center grounds. The attractive center is the iconic Rocket Garden, which is where the remnants of Gemini, Apollo missions and Mercury are exhibited. To witness the evidence of NASA's works done in Florida, you have to take a tour of this fascinating museum.
They offer a bus tour for visitors to explore the Apollo/Saturn V Center, which is the second campus dedicated to the moon missions. For young children, visiting this museum will unleash their inner astronaut to explore the future of space travel and more.
11. Salvador Dalí Museum
In St. Petersburg, Salvador Dalí Museum is famously known as the Dali. This grand museum was designed by Yann Weymouth, a famous architect. The surrealist works of Salvador Dalí are exhibited in this museum, and you will be applauded by the notable works. There are over 2400 of his works exhibited, and his fans are charmed by his unique style.
Among his works, you can see paintings, photographs, book illustrations, sculpted objects and even designed clothes. Even though you will not find much variety of exhibitions in this museum, unlike others, you will certainly acknowledge and be amazed by the unique artworks and creativity of Salvador Dalí.
12. Florida Museum of Natural History
What could be better than to leap from the present to the past where there were fossils and items from the prehistoric era? To satisfy your curiosity about the past, you can visit the Florida Museum of Natural History.
The incredible natural artifacts are housed in this amazing museum in Florida. You can learn about Native American ceremonies and explore the hallway where the details about the Florida estuary have been placed. This museum placed the exhibition to honor the ancestors and native people of American land.
No matter what your interest is, whether it is outer space, history or military, Florida's exclusive and vast museums are truly wonderful for exploration. With this list of the best museums in Florida, you can list your unmissable museums and experience new insights into a diverse range of interests.