Spending hours wandering through a well-curated museum is one of the most rewarding ways to learn and have fun at the same time. It is possible to find objects that were used hundreds of years ago, or wooly mammoth remains that have been rebuilt into a full skeleton in museums.
A trip to an art museum is never complete without taking in the works of local artists as well as those from around the globe. Again, it's a great idea to take your kids to scientific museums! Your children will learn while having a good time if you provide them with hands-on, interactive exhibitions and activities.
Whichever museum style you prefer, there's sure to be one in Arizona that fits your preferences. Take your time and check out these amazing museums in Arizona!
1. Arizona Commemorative Air Force Museum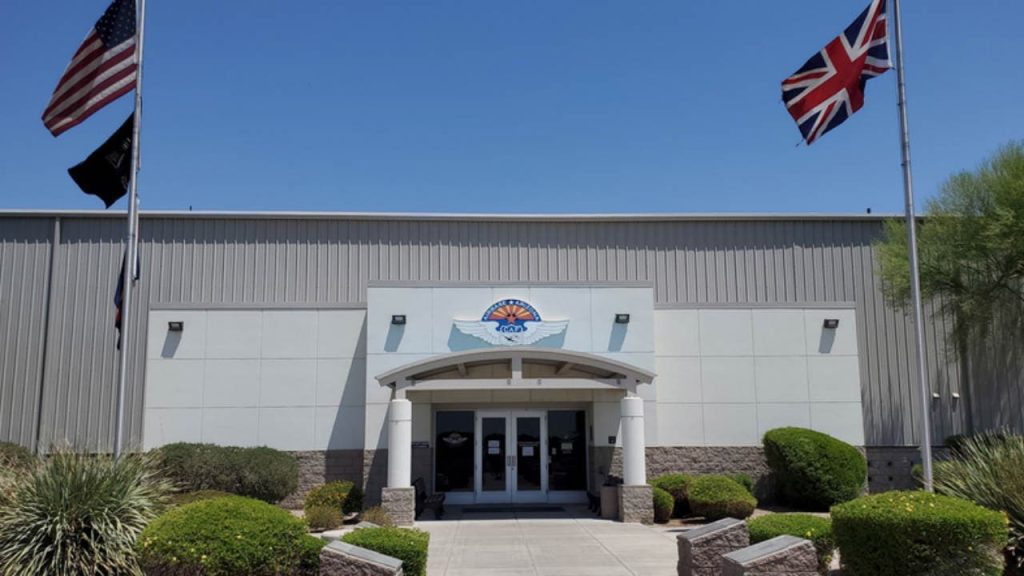 You've come to the right place to see WWII planes up close and perhaps take a ride in one as well! The Arizona Commemorative Air Force Museum is run entirely by volunteers who love flying. The museum features at least 15 planes from WWII through Vietnam, including one or two in service now. Book a seat on one of these incredible planes and travel back to the 1940s.
Moreover, large bombers and cargo planes are available for viewing. These planes are amazing to see in person, and they hold many stories of brave combat pilots. You can explore the museum at your own speed or join a volunteer for a one-hour guided tour. If you are an aviation and history buff, this museum is a must-see for you.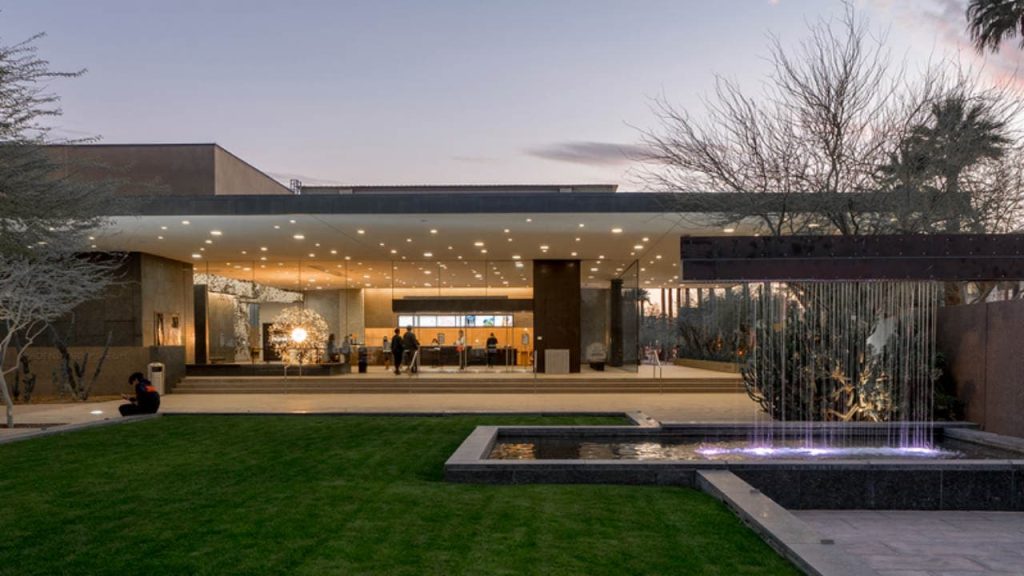 The Southwest's largest art museum is located here, despite the fact that it's often neglected. Artworks from all over the world are housed in the museum's vast collection, which includes more than 20,000 pieces.
There are also periodic exhibitions, live concerts and other cultural events that may be found in the area, as well. It's open Wednesday through Sunday, except for major holidays. Definitely a must-see on any cultural tour to Arizona!
3. Arizona Museum of Natural History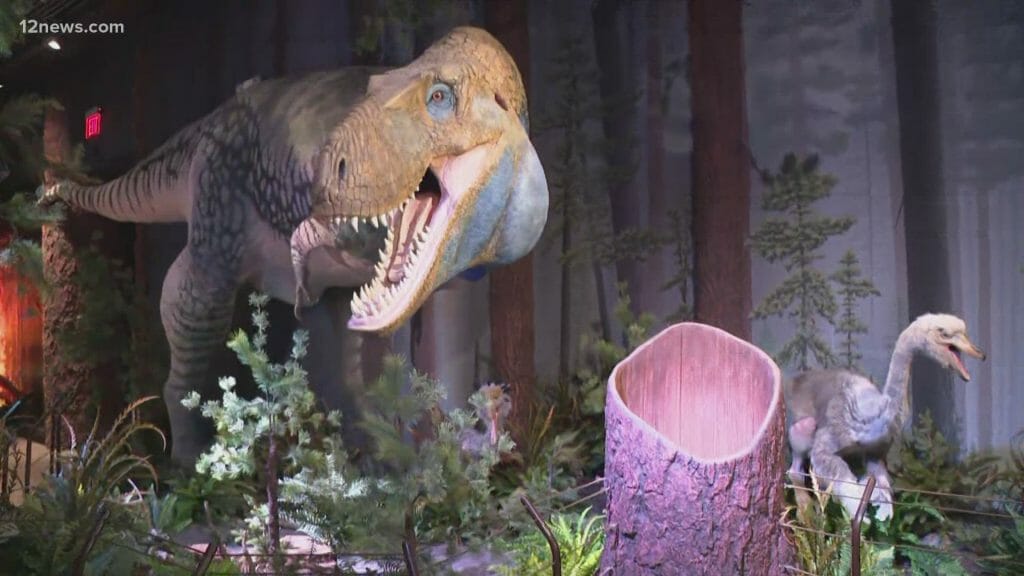 The Arizona Museum of Natural History located in Mesa is another must-see for every visitor. A woolly mammoth skeleton is one of the museum's many prehistoric dinosaur and animal fossils. Fossils of dinosaurs and other enormous species from throughout Earth's history can be found in the Arizona Museum of Natural History.
There is a strong connection between the state's natural and human history. Additionally, a section of the museum is dedicated to the arrival of the Spanish conquistadors to the New World in the mid- to late 1500s.
You might also want to visit these historical sites in Arizona.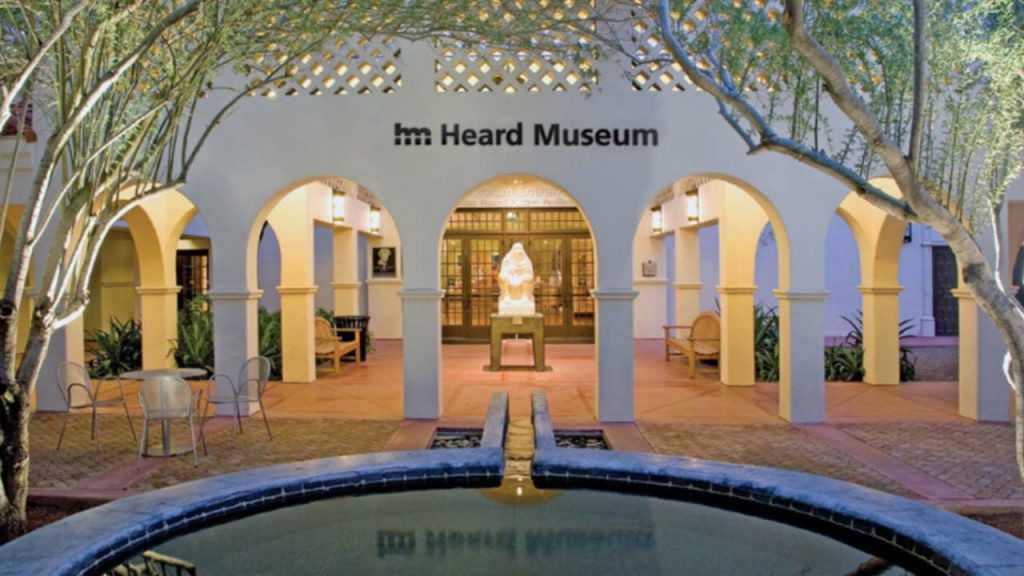 For anyone interested in learning more about Native American culture, this museum is a great place to start. Native American artifacts, displays, and collections are all on display in the National Museum of the American Indian, which was established in 1929.
Located at 2301 N. Central Avenue in Phoenix, it is accessible through public transportation. However, it is open Tuesday through Sunday, except for holidays, from 10 a.m. to 4 p.m. Also, there are free exhibitions, parks and cafés as well as a modern art gallery.
5. Arizona Science Center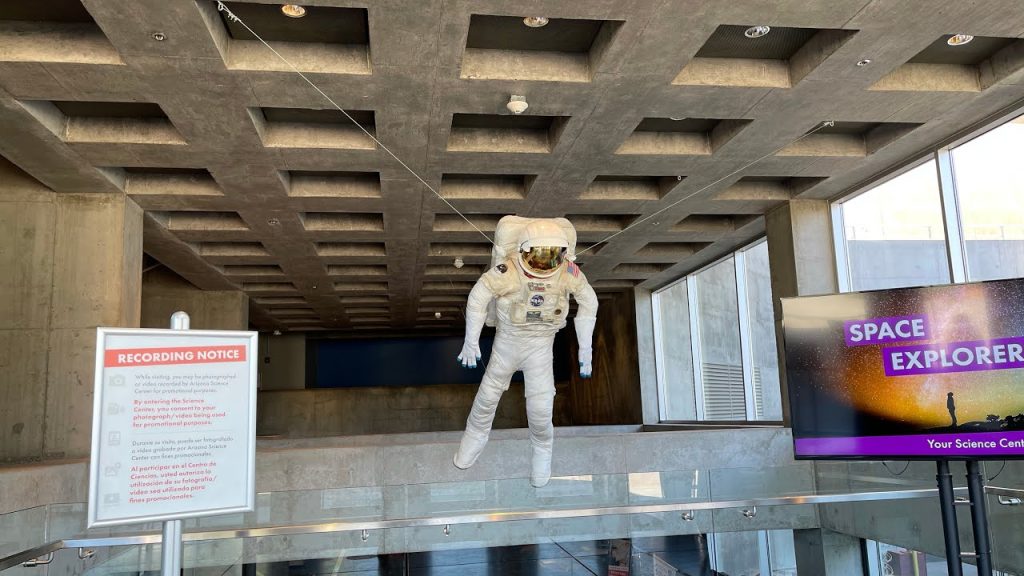 In downtown Phoenix, there are more than 350 interactive displays for children and families to enjoy. It's easy to lose track of time here! An experience in space (with more oxygen!) is provided by the domed planetarium theater.
Legos, huge foam blocks, and cardboard boxes are just a few of the materials your kids will use to express their imaginations while playing. And it's completely up to them whether they want to use kid-sized bulldozers and diggers or a large chalkboard wall.
However, the fascinating Forces of Nature show has real meteorologists explaining the science behind the weather and natural calamities. You and your child can learn about science through a variety of exhibitions and demonstrations.
6. Arizona Capitol Museum
You will obtain a better grasp of the progress of the state of Arizona as well as its history by visiting this museum. The establishment of this museum began in 1889, when Tucson was established as the first capital of the state of Arizona. Its collections and exhibits will take you on a trip through Arizona's cultural, political, and social history.
Learn more about the best places to visit in Arizona.
7. I.d.e.a. Museum
This museum emphasizes having fun while learning! This means that each journey you take with your family will be unique. The current exhibit, "Robo Art," teaches youngsters about robots, how to create them, and the science and engineering that goes into them.
Following a visit to the museum, the I.d.e.a website features a page dedicated to at-home learning and creative activities. The ultimate purpose of the I.d.e.a Museum is to revitalize children's creativity and early learning.
This museum is fun for the whole family, and the exhibits change frequently. Most families return to see the always changing exhibits.
8. Hall of Flame Museum of Firefighting
Though it is not your typical city museum, this is one of the best museums to visit. The assets, collections, and history of the Arizona Fire Department are exceptional. Fire Alarm Systems, Fire Extinguishers, Hand and Horse Drawn Fire, Fire Helmets, and Motorized Fire are the six permanent collections.
There's a section dedicated only to the memory of American firefighters who died in the course of duty. A segment is also devoted to the firefighters and other first responders who died on September 11, 2001.
It is located in Phoenix at 6101 East Van Buren Street and is open from 10 a.m. to 6 p.m. Tuesday through Saturday, excluding holidays. Groups can also organize a visit on Monday by reserving beforehand.
9. Musical Instrument Museum
This is a great place to stop for music and instrument enthusiasts on their travels. In addition to the typical instruments that you are already familiar with, this museum has over 8000 instruments from more than 200 countries on display, making it a really international experience. Additional attractions include live music and some temporary exhibitions.
10. Navajo Nation Museum
The Navajo people have been the most populous Native American group in Arizona for the majority of its history. The Navajo Nation Museum houses artifacts, photographs, and Navajo-made jewelry. It's worth the drive to this museum in Arizona, despite its remote position, to learn more about the Navajo people who have lived here for millennia and to celebrate their culture.
Throughout, 80 Navajo artisans from all over the southwest are represented in the Silver Stars jewelry display. More than 80 Navajo baskets are on display in another show. Additionally, the museum houses a collection of costumes and artifacts, as well as images and stories from past generations.
11. Sonora Desert Museum
If you're ever in the region, you should definitely stop by this museum! The best feature about this museum is that it is more than just a museum; you will also have the opportunity to experience the Sonoran Desert in all of its splendor.
It is located at 2021 North Kinney Road, which is the precise address in Tucson. Moreover, the complex contains a zoo, a botanical garden, an art gallery, an aquarium, and a natural history museum, among other attractions.
As long as you don't mind standing in line, you can go see it every day of the year, from 8:30 in the morning until 5:00 in the evening in the winter and from 7:30 in the morning until 5:00 in the summer.
12. Pima Air & Space Museum
Nearly 300 aircraft are on display at this 127-acre museum. These aircraft include anything from World War II bombers to vintage Boeing 747s to single-seater monoplanes. Every plane has an interesting tale behind it.
In addition to the world's largest paper airplane, the museum's collection contains well-known B-24 bombers. Images, stories, and planes from some of Arizona's most notable aviators are also available here.
The whole museum may be easily seen in a day, and it's worth coming several times to explore everything in detail. Fans of aerospace and aviation should not miss a trip to the Pima Air & Space Museum.
13. Western Spirit: Scottsdale's Museum of the West
Western Spirit: Scottsdale's Museum of the West, which opened in January 2015, is situated on the former site of the Loloma Transit Station in Old Town Scottsdale, Arizona. The 19 Western states of the United States, Western Canada, and Mexico are represented in the two-story, 43,000 square foot museum.
There is a perception that museums in Arizona are not as popular as they appear to be. However, you will certainly learn about the history of the American Southwest and the Sonoran Desert's fauna and artifacts by visiting one of Arizona's world-class museums.