Americans have a different level of passion for hunting. And may be that's why you will find some exotic hunting places in every corner of USA. And Indiana is no exception.
In Indiana, you will find many beautiful and exotic hunting lands which are open for everyone. And these public hunting places are beautifully decorated by mother nature. Each of them will offer you different kinds of animals and immense beauty of nature.
So, if you are a visitor or even a resident in Indiana and looking for public hunting lands in Indiana, this writing is for you.
1. Clark State Forest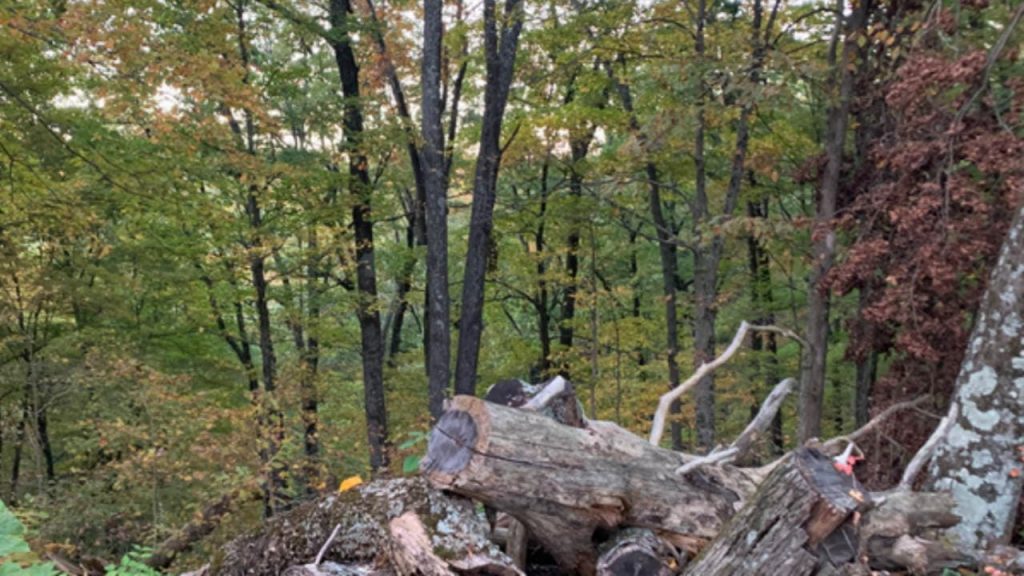 The oldest state forest in Indiana is Clarke State Forest, which was established in 1903 as a nursery and site for forest research before being extended by the Works Progress Administration. It is situated immediately north of Henryville, Indiana.
Its overall land area, which was originally 2,028 acres, has grown to almost 24,000 acres and is divided by Interstate 65. The forest also has two nature preserves. There is a 100-yard (91 m) outdoor firing range in the woodland as well. Except in locations set aside particularly for more well-liked recreational activities, hunting is permitted.
Deer, foxes, ruffed grouse, squirrels, wild turkeys, raccoons, and woodcocks are among the animals that attract hunters. The only other places in the forest where camping is permitted are 100 feet (30 m) off the Knobstone Trail, and all the campsites are intentionally rustic.
2. Lake Maxinkuckee
The second-largest lake in Indiana, Lake Maxinkuckee, has a surface area of 1,864 acres and is a popular location for ice fishing in the winter. It is situated in the southwest corner of Marshall County, near to Culver Town.
Although Lake Maxinkuckee is not a resort, there are some motels and independently owned hotels close by, and Culver is home to many reasonably priced eateries and grills. You can catch a variety of fish species at Lake Maxinkuckee, including walleye, perch, bluegill, bass, crappie, and redear sunfish.
3. Starve Hollow State Recreation Area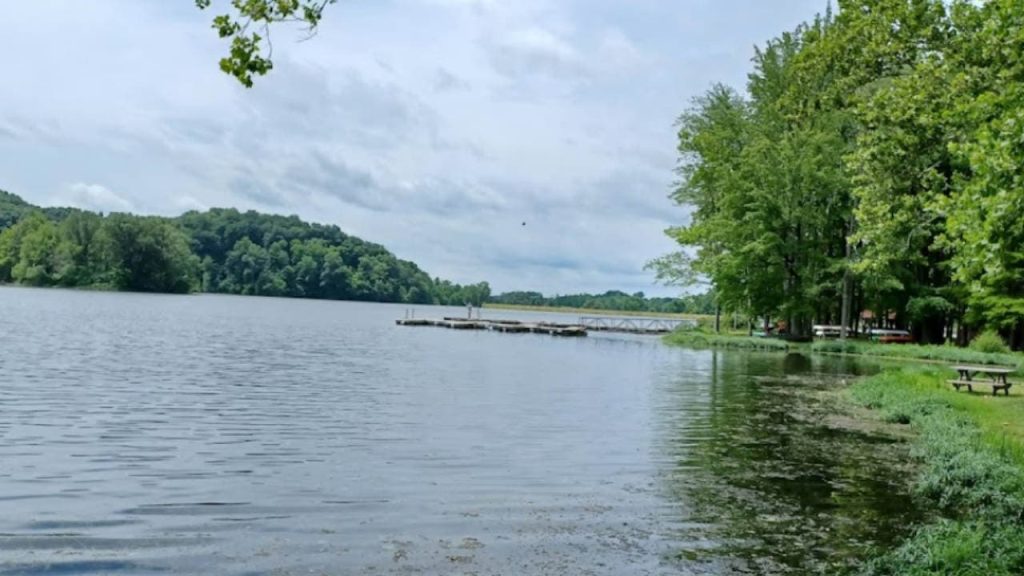 In Vilonia, Indiana, there is a state recreation area called Starve Hollow State Recreation Area. The larger Jackson-Washington State Forest was divided into the 280-acre (110 hectare) recreation area. Fishing, swimming, hiking, and a nature center are all available in the region.
Due to debris entering the lake from neighboring farms, Starve Hollow Lake, which is a component of the area, is quite shallow. The lake is stocked with channel catfish, largemouth bass, bluegill, and redear sunfish.
Moreover, white-tailed deer, ruffed grouse, eastern wild turkey, rabbit, quail, dove, squirrel, fox, coyote, and raccoon are among the many non-game species that can be found in the area's hardwood forests. In recent years, during the winter months when the lake has no ice, bald eagles have been spotted.
These are the best fishing spots in Indiana.
4. Morgan Monroe State Forest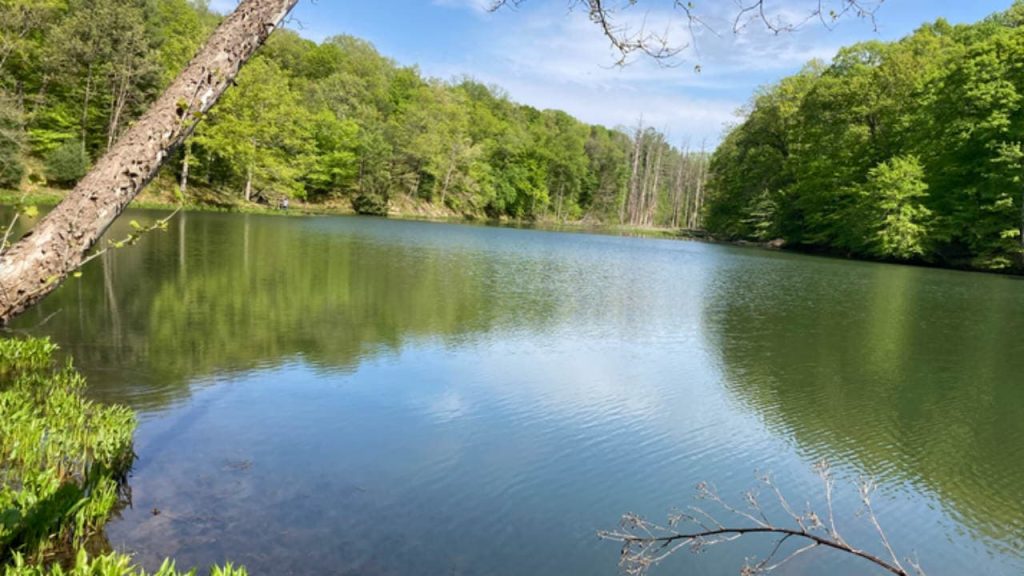 The second-largest state forest in Indiana is called Monroe State Forest, and it is located in the counties of Morgan and Monroe. The stony soil of the 24,000 acres that make up this deciduous woodland was abandoned farmland after the previous occupants determined it was unsuitable for farming.
In order to stop future erosion and establish the state forest, Indiana purchased the area in 1929. There are four hiking paths among the leisure activities. The state forest offers deer, fox, ruffed grouse, raccoon, squirrel, and turkey hunting opportunities. The Draper Cabin, which is 100 years old and available for overnight rentals, is another notable feature.
5. Harrison Crawford State Forest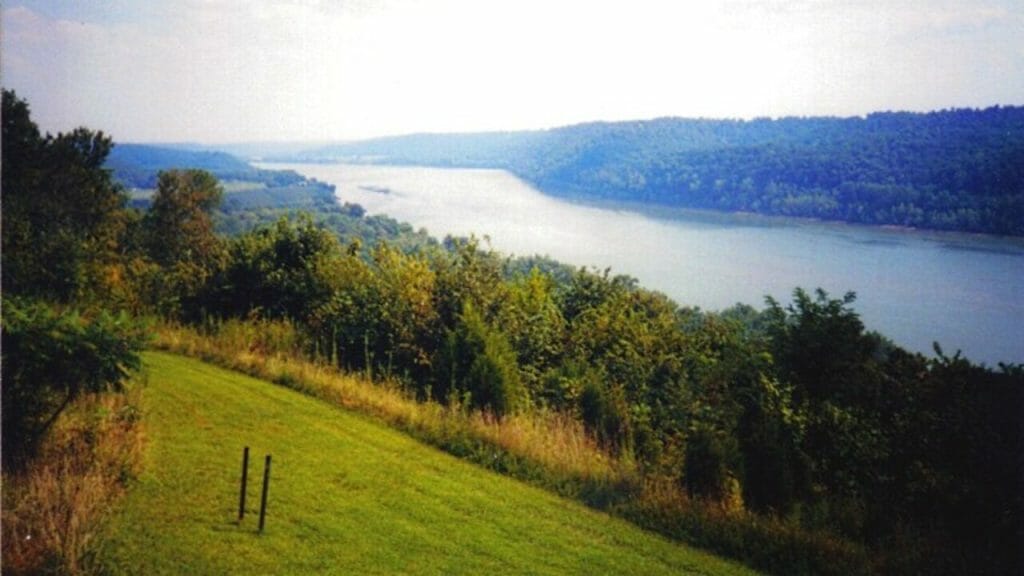 When the state acquired a few hundred acres of severely deteriorated farmland from cash-strapped landowners during the depression, Harrison Crawford State Forest was created in 1932.
Over the years, the overall acreage has grown to now comprise 24,000 acres in western Harrison County, along with certain areas of Crawford County and a small amount of Orange County. O'Bannon Woods State Park, established in 2005, and the Wyandotte Caves are encircled by the state forest.
Limited picnicking is permitted at Stage Stop campground, and fishing is permitted in the lovely Blue River. Anyone with a hunting license is also permitted to hunt in the state forest. Wild game like white-tailed deer, wild turkeys, and squirrels are abundant in the forest.
6. Patoka Lake
Patoka Lake is situated on more than 25,000 acres and takes up over 9,000 acres in Birdseye, Indiana. This lake is an Indiana angler's paradise because it is located south of French Lick and West Baden.
There are many types of fish, such as catfish, largemouth bass, and smallmouth bass. Along with a variety of other animals, Patoka Lake is also home to red-tailed hawks, bald eagles, river otters, ospreys, and screech owls.
Check out these junkyards in Indiana.
7. Monroe Lake
Monroe Lake is a 10,750-acre reservoir that spans Brown and Monroe counties and is situated in Bloomington. Beautiful beaches are available for relaxation and bonding with loved ones in addition to fishing.
You can catch a variety of fish species here in the spring, summer, and fall, including hybrid stripers, largemouth bass, crappie, catfish, walleye, and smallmouth bass. Ice fishing on the lake is excellent in the winter. There are also several well-equipped campgrounds in Monroe if you want to try fishing and camping in Indiana.
8. Yellowwood State Forest
(View on Map)
Originally known as the Beanblossom Land Utilization Project, Yellowwood State Forest is a state forest in Brown County, Indiana, close to the more well-known Brown County State Park. The park offers camping, hunting, fishing, and hiking as forms of recreation. Here, deer, fox, grouse, raccoon, squirrel, turkey, and woodcock are some of the typical animals that are hunted.
The Tecumseh Trail, which initially planned to become a national trail connecting Canada and Florida, passes through the forest on its way to the state forest headquarters for Morgan-Monroe State Forest. Ten O'Clock Line Hiking Trail, a twenty-mile (32 km) hiking route, links Brown County State Park and Yellowwood State Forest.
9. Eel River
Another excellent fishing area in Indiana is the Eel River. It starts out as a picturesque stream north of Fort Wayne and travels for about 100 miles, mostly through constrained agriculture and forested regions. Although the riverbanks may get overrun with tall trees and foliage, there are several places that are suitable for kayaking.
Many channel catfish, rock bass, and bluegill can be caught here. Additionally, keep an eye out for sandpipers, wood ducks, blue herons, and kingfishers. For newcomers, there are six campgrounds near the Eel River.
10. Frances Slocum State Forest
The Indiana Department of Natural Resources is in charge of the 516 acres of natural land that make up Frances Slocum State Forest. The Frances Slocum State Forest offers routes for horseback riding, fishing, hunting, and hiking.
While visiting Frances Slocum, you might also see coyotes, beavers, cottontail rabbits, fox squirrels, gray squirrels, raccoons, gray foxes, and red foxes, as well as other common animals. The snapping turtle and eastern hog-nosed snake are two reptiles and amphibians that may be seen.
Although, nowadays, everyone is conscious about animals and there are so many organizations now who are trying to ban these places. So, if you are reconsidering your thoughts on hunting animals, you can also visit these places to enjoy the beautiful sights of these animals.