Wide, gorgeously flowing rivers and tranquil lakes in Indiana enchant locals and tourists alike. The best place to go to enjoy water sports like kayaking, swimming, boating, and more is near these bodies of water. Fishing is the ideal sport that people of all ages can do near water bodies.
Fishermen can catch crappies, largemouth bass, catfish, and a variety of other fish in Indiana's waterways. Check out this list of the best fishing spots in Indiana.
1. Lake Michigan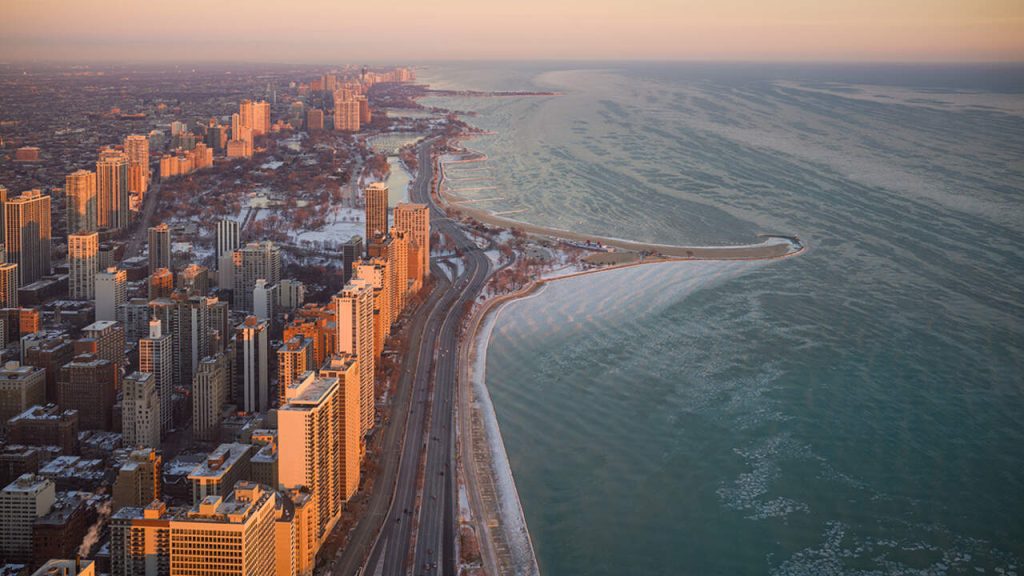 Lake Michigan is the first lake on the list and one of the best fishing lakes in Indiana. This is a fishing alternative that is frequently disregarded by anglers in the state, and that is a mistake! The 45 miles of Lake Michigan shoreline in Indiana provide some of the best sport fishing possibilities anywhere. Salmon and huge trout are caught while trolling in addition to walleye. Anglers that cast live bait and lures catch smallmouth bass, golden perch, and walleye.
In comparison to marine fisheries, the United States' inland waters have smaller fisheries. The Great Lakes' landings, which were valued roughly $14 million in 2001, are the largest fisheries.
2. Patoka Lake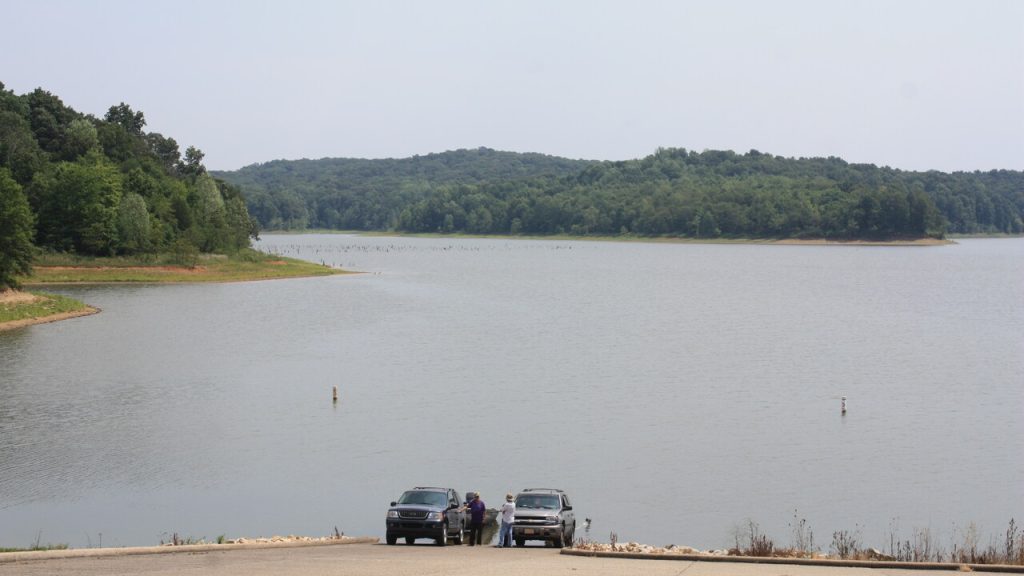 Patoka Lake is situated on more than 25,000 acres and takes up over 9,000 acres in Birdseye, Indiana. The Patoka Lake Dam, a 145-foot-high rockfill earthen structure, was used to dam the Patoka River about 118.3 miles (190.4 km) above its mouth in order to create the lake.
This lake is an angler's paradise for fishing in Indiana because it is located south of French Lick and West Baden. Patoka Lake is a fantastic location for photography because it is home to migratory birds, a variety of fish, and lovely lake shoreline. Walleye, bass, bluegill, catfish, redear, crappie, and bluegill have all been significantly stocked in the lake.
Patoka Lake has had a positive impact on the neighborhood as well as the state of Indiana. In 2005, the lake brought in more than $19.4 million in revenue and visitor spending, and it had so far stopped more than $88 million in flood damage. 648,738 tourists to the lake in 2006 supported 197 locals' employment.
3. Eel River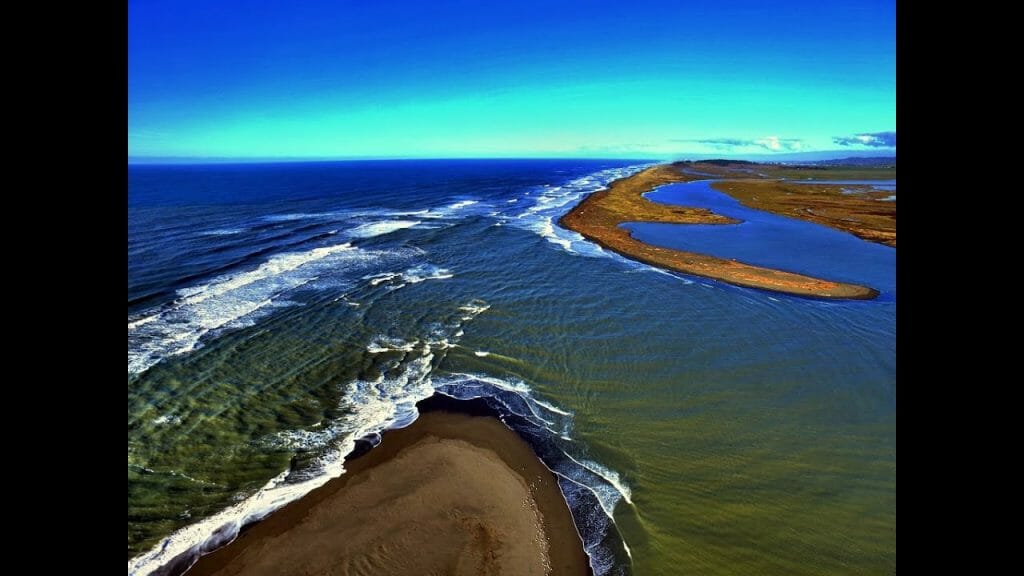 Another excellent fishing area in Indiana is Eel River. Northern Indiana in the United States is home to the 94-mile-long (151-kilometer) Eel River, a tributary of the Wabash River.
The Miami people, who lived in the region at the time of European contact, called the river Kineepikwameekwa Siipiiwi, which the English translated as "river of the snake fish." The more northern of Indiana's two Eel Rivers is this one.
Check out these beautiful lakes in Indiana.
4. Lake Monroe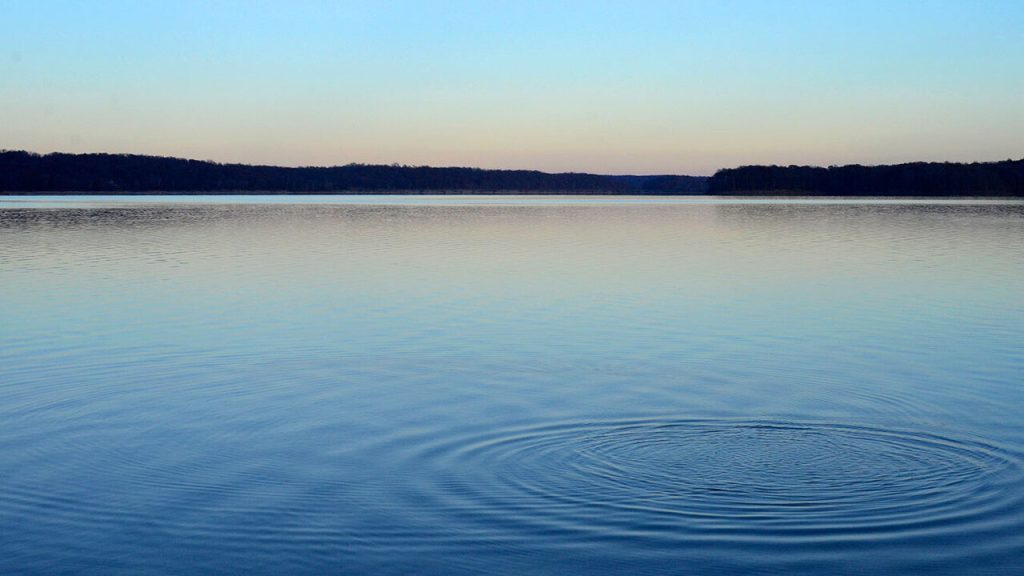 Approximately 10 miles (16 km) southeast of Bloomington, Indiana, in the United States, is a reservoir called Monroe Lake. The largest lake in the country is located in Bloomington, Indiana. with a total water surface area of 10,750 acres (43.5 km2) that is dispersed across the counties of Monroe and Brown.
Depending on the water level, the capacity ranges from 292 gigalitres (237,000 acre-ft) to 428 gigalitres (347,000 acre-ft). More than quantity, Lake Monroe is recognized for its larger fish. On all honesty, fishing in that lake is not simple. There is a lot of boat traffic there for leisure. However, tenacious fishermen can land some of Indiana's biggest largemouth bass, crappie, and catfish. Lake Monroe is relatively easily accessible.
5. Lake Maxinkuckee
The second-largest natural lake in the American state of Indiana is Lake Maxinkuckee. The Potawatomi term Mog-sin-ke-ki, which means "large stone country," is the source of the word Maxinkuckee. taking up 1,864 acres (8 km2). On its northwest border, in southwest Marshall County, is the Town of Culver, Indiana. Maximum depth in Lake Maxinkuckee is 88 feet (27 m), and average depth is 24 feet (7 m).
Ice fishing on the lake is one of the many activities both locals and tourists engage in. You can catch a variety of fish species at Lake Maxinkuckee, including walleye, perch, bluegill, bass, crappie, and redear sunfish. In the winter, Lake Maxinkuckee in Indiana is a great place to go ice fishing. It is situated in the southwest corner of Marshall County, close to the town of Culver.
6. Salamonie Lake
On its 2,665 acres, Salamonie Lake provides fishing, hiking, bird watching, hunting, and camping. Around 40 ponds, marshes, and wetlands are spread throughout the area, supporting a wide variety of animals. There are 12,000 acres of land and water covered by the entire project.
Boating, swimming, and fishing for white crappie, channel catfish, white bass, and walleye are all forms of recreation. Salamonie Lake's fishing is often at its best from July to October because lake levels can vary significantly from February to April.
Here in the winter, ice fishing can be dangerous (although many still participate). White crappie are plentiful throughout the year, usually for boat fishermen because to the fish attractors, off points, and wooded inlets. At Salamonie Lake, anglers frequently pursue channel catfish, white bass, walleye, black bass, bluegill, and redear sunfish.
These are the best dairy farms in Indiana.
7. Wolf Lake
Near Lake Michigan, a lake with a total area of 804 acres (325.4 hectares), known as Wolf Lake, is shared between Indiana and Illinois. [3] Due to infilling for development along the boundaries, it is smaller than it was when European colonists arrived. despite decades of environmental harm brought on by large enterprises, transportation infrastructure, urban runoff, and the filling of wetlands.
The threatened Banded killifish and the endangered Lake sturgeon both call Wolf Lake home. Wolf Lake, another excellent fishing location in Indiana, is located near the Illinois-Indiana border. This location is perfect for serious fishermen as well as those who wish to cast a line with the kids because there is a nearby recreation area and park at the Wolf Lake Pavilion. Herring, pike, and walleye are just a few of the many fish that can be found in Wolf Lake.
8. Lake Webster
With a size of roughly 640 acres, Lake Webster is one of Indiana's smaller lakes. However, it has developed a reputation as the state's best lake for musky fishing. Additionally, Webster is home to some of Indiana's greatest bass populations.
This freshwater lake is teeming with fish species, including yellow perch, Muskie, black crappie, walleye, bluegill, bream, redear sunfish, northern pike, largemouth bass, and smallmouth bass. Anglers can also catch smallmouth bass, walleye, yellow perch, panfish, smallmouth bass, and pike. The maximum depth of Lake Webster is 60 feet, and the average depth is 20 feet.
There are fishing opportunities on land and in boats, as well as accommodations and boat rentals close by.
9. West Boggs
One of southern Indiana's most well-known lakes is West Boggs. Gizzard shad were removed in 2017 and the lake has since recovered wonderfully. The fishing situation in this area was revived in 2017 after being supplied with almost one million fish. Bluegills and West Boggs Crappie are a couple of the most sought-after prey. Also returning is bass fishing. On the 1,500-acre estate, campsites, beaches, and boat rentals are available.
Due to no restrictions on motor size and a 35 mph speed limit when on the main body, West Boggs is a popular destination for water sports. However, there are many uninhabited coves and inlets to select from, so anglers don't need to be scared of water sports. Bass in the 1-2 pound range are common and quite simple to catch, making it a great lake for fisherman looking for action.
10. Lake Freeman
A hundred or so years ago, a 1500-acre lake called Lake Freeman was formed. Although there have been ups and downs, recently the fishing and water quality have both improved. It does have a lot of boat activity, like many lakes in Indiana. Particularly with walleye, aggressive stocking operations have been very beneficial. Year-round, it supports a respectable smallmouth bass population in addition to populations of bluegill, white crappie, white bass, striped bass, channel catfish, and flathead catfish.
Numerous family-friendly recreational opportunities are available at Lake Freeman, including swimming, boating, hiking, and picnics. Anglers can also stock up on supplies locally at convenience stores and bait and tackle shops.
11. Brookville Lake
With a normal water surface area of 8.2 square miles, Brookville Lake has a maximum storage volume of 359,600 acre-feet and a typical storage volume of 184,900 acre-feet. It is one of the state's largest lakes at 5,200 acres, with a length of approximately 17 miles and a maximum depth of 110 feet at the dam.
Stunning natural beauty and a broad variety of fish, including Channel catfish, make Brookville Lake one of Indiana's top fishing lakes. Flounder catfish Bluegill Musclefish Black crappie Crimson crappie Walleye Little mouth bass brook trout Black trout Along with campgrounds, marinas, boat rentals, boat launch ramps, bait and tackle shops, and restaurants, Brookville Lake is a popular vacation spot.
Boating, hiking, hunting, and fishing are among the recreational opportunities created by the riverine reservoir (for bluegill, largemouth bass, smallmouth bass, striped bass, catfish, walleye, crappie, muskellunge, trout, and white bass). Mounds State Recreation Area and Whitewater Memorial State Park are two nearby amenities.
12. Geist Reservoir
A 1,800-acre lake called Geist Reservoir is two to three hours northeast of Indianapolis. Geist Reservoir is one of the best lakes for fishing if you reside in or near Indianapolis. Reservoir Geist you aren't quite as "out of the way" as the other lakes on this list because the lake is bordered by houses. The region is surrounded by stunning natural scenery. At Geist Reservoir, bluegill, channel catfish, and largemouth bass are the three most common species.
There are also redear sunfish, flathead catfish, white crappie, and black crappie to choose from. Fish love to linger out in the several coves at Geist Reservoir, which is famous for its fishing. Three to seven pounds is the weight range for this fish. Here, shallow places are popular in walleyes, particularly in the early, dark morning hours. Typically, when the water is warmer in the afternoon and evening, bass are easiest to catch.
13. Raccoon Lake
Raccoon Lake, also known as Cecil M. Harden Lake, is more than 2100 acres in size and provides excellent shore access for anglers as well as boat access. Additionally, it is home to many other species, such as walleye, musky, and striped bass. Even trout can be caught by anglers at the dam and in the tail water below. Overall, the lake is superb, with a wide range of animals and beautiful landscape.
This lake, which can be found in Parke County, Indiana, has approximately 35 miles of shoreline that fishermen may explore to find fishing places. It also has boat rentals, bait and tackle stores, and convenience stores where they can stock up.
The state of Indiana is fantastic for fishing vacations. All you have to do to catch a large one is choose the correct bait and location once you've chosen and visited one of the Indiana fishing places listed above.