Luxury RV parks provide everything you could want: spas, saunas, clubhouses with a full calendar of activities, and more. Many are exclusive and only allow admission to people with modern RVs or motorhomes.
While every RV trip is better than anything, these luxury facilities set the standard for the nation's finest RV parks and campsites. In this article, I'll show you some of the best RV parks in Alaska so that you can feel satisfied wherever you go to roam around the state.
1. Alaskan Angler RV Resort & Cabins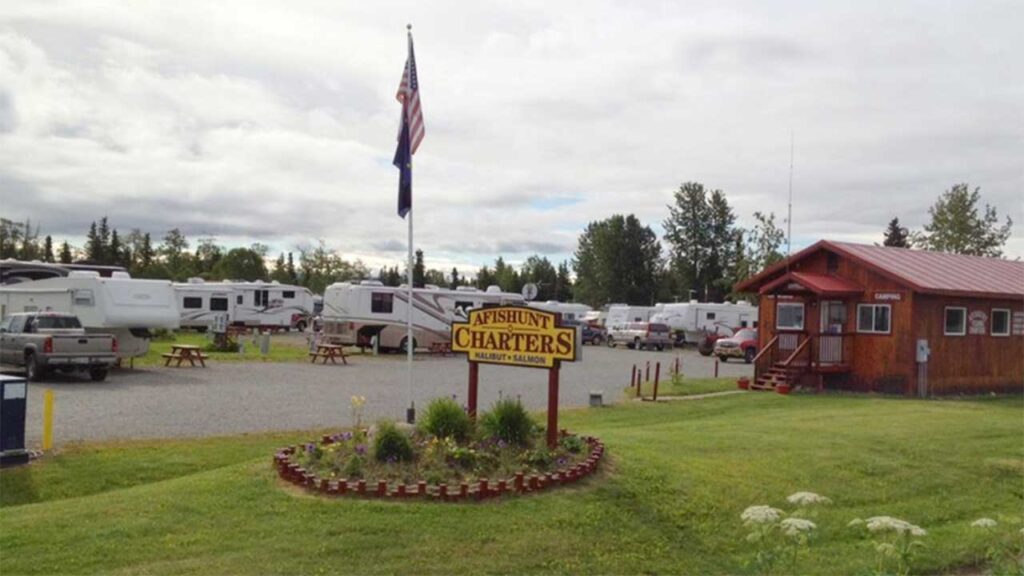 The best RV park in Alaska, Alaskan Angler RV park is located on the Kei Peninsula in Alaska, on the eastern side of Ninilchik. The Alaskan Angler RV Resort is a great place for passionate fishers to go on vacation. This resort provides a wide range of services, from vacuum-packing your catch to sending it back to you through FedEx.
2. Eagle's Rest RV Park & Cabins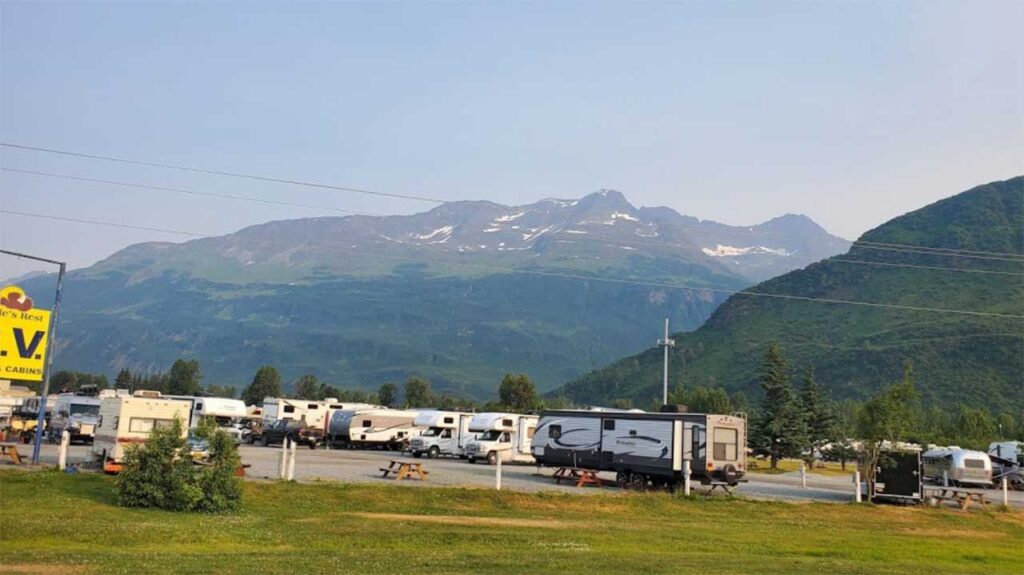 The second best RV park in Alaska, Eagle's Rest RV Park & Cabins offers some of the most spectacular vistas available in all of Alaska. Mountain vistas, towering waterfalls on both sides of the park, and chances to observe animals, including the majestic eagle, are all highlights of this park.
3. Heritage RV Park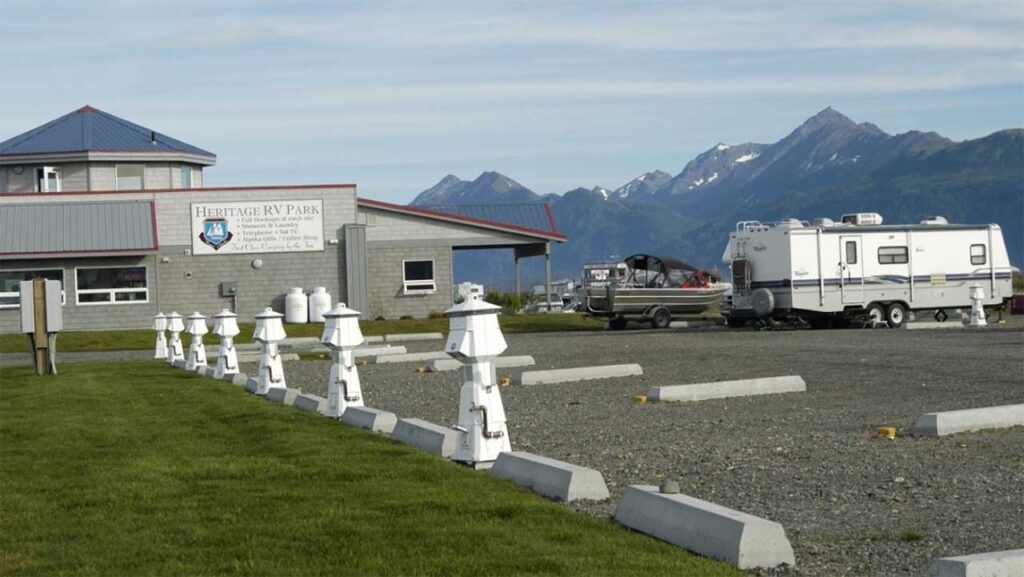 This water-front Alaska campsite is situated on the renowned Homer "Fishing Hole," which is a popular fishing spot. People tour worldwide to visit and participate in world-renowned fishing charters, boat excursions, and shopping and dining experiences. Heritage RV Park is the perfect place for this since it is conveniently positioned within walking range of everything!
Check out these fishing spots in Alaska.
4. Kenai Riverfront Resort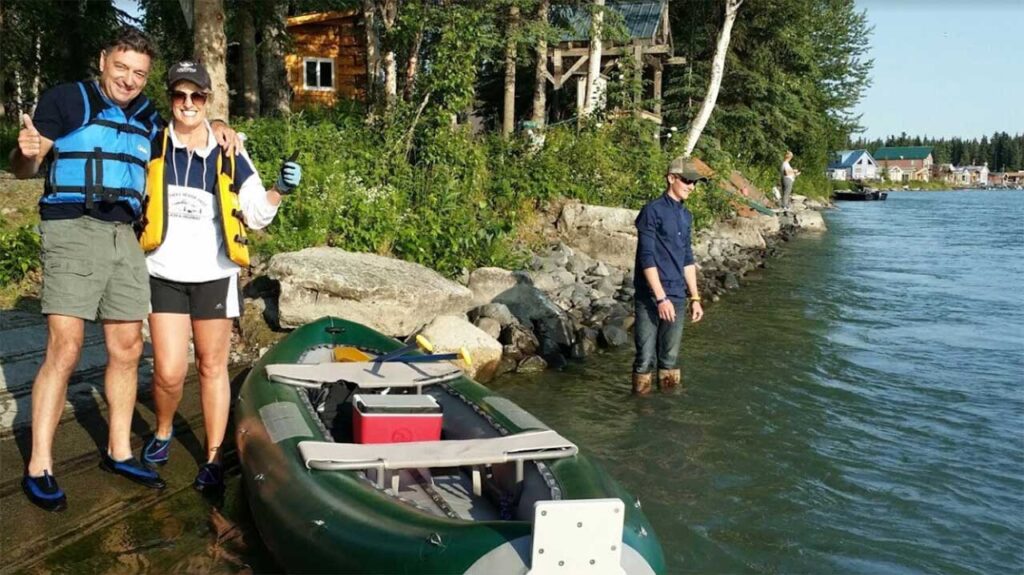 Kenai is another great park for fishing families. This Kenai River campsite received a 2017 Certificate of Excellence from Tripadvisor. These Alaska riverfront campsites provide the finest views in town and the chance to experience the real Alaskan nature right outside your door!
Heritage RV Park guarantees you have all you need for a pleasant stay. Every RV site has full hookups, satellite TV, and free wi-fi.
5. Diamond M Ranch Resort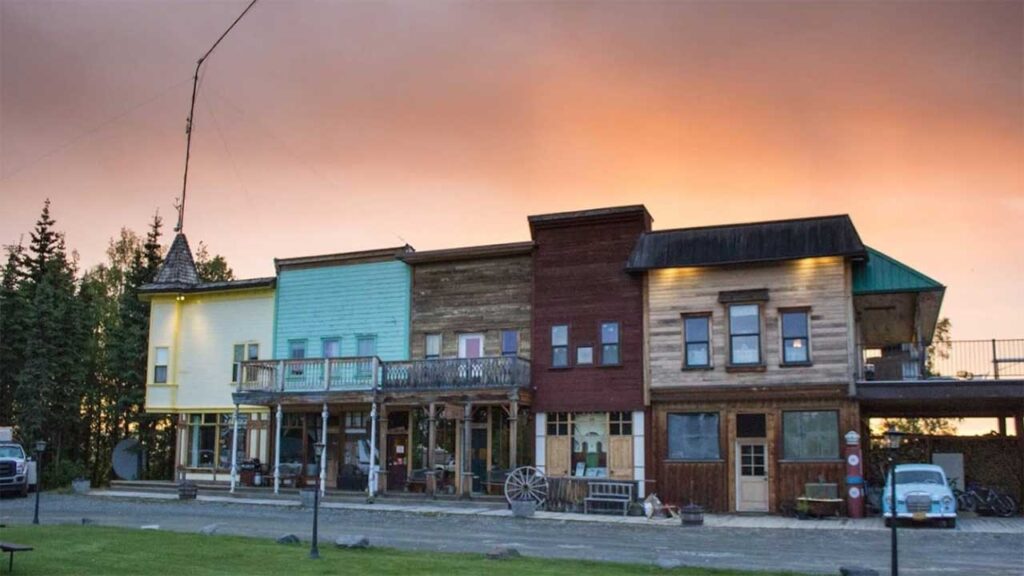 One of top RV park in Alaska, The Diamond M Ranch Resort is another campsite on the Kenai Peninsula. No matter whatever you want out of an Alaskan trip, a family-owned and managed campsite is one of the most refined RV parks in the state! Diamond M has been selected from Alaskan RV parks throughout the years and has won many accolades and positive ratings along the way!
6. Stoney Creek RV Park
The top RV park in Alaska, Stoney Creek RV Park is fifteen acres of breathtaking beauty, situated between the highlands of Seward, Alaska, making this one of the best Alaska campsites. Full-service campground with views of the state's Last Frontier while offering contemporary conveniences.
Only six miles from Seward, the magnificent Kenai Fjords National Park is a great place to view wild marine mammals and whales. The RV sites are big enough for huge rigs with slide-outs. Sites come with complete hookups, satellite Television, campfires, and phones.
Have a look at these stunning amusement parks in Alaska.
7. Big Bear RV Park & Campground
In the center of the Mat-Su Valley, close to the towns of Palmer and Wasilla, you'll find one of Alaska's most popular Good Sam-affiliated RV parks, which happens to be one of the best in the state. Due to its proximity to Anchorage, you may spend the day exploring Alaska's biggest metropolis. It is a quiet place to appreciate the surrounding area's natural beauty since the park is clean and properly maintained by a family-run organization.
The greatest part is that it is just a few minutes away from some of Alaska's most reputable RV shops!
8. Portage Valley RV Park & Cabins
This valley is home to the magnificent views of the Portage Glacier and the Portage Valley RV Park, the one and only park in the valley that provides power and water, and a trash point. While vacationing at one of the RV sites or the cottages at this five-star park, guests can take advantage of the authentic rustic ambiance that the valley has to offer while taking in the natural beauty and landscape of the area.
9. Homer Spit Campground
The Homer Spit Campground is situated on the beaches of Kachemak Bay, providing guests with uninterrupted views of the ocean and mountains. For more than four decades, this park has offered top-notch service to its visitors. It now has all of the contemporary conveniences that have become used to having in your daily lives. On your journey to this gorgeous Alaskan campsite, stop at a fantastic RV rental location.
10. River's Edge Resort
The Chena River RV Park in Fairbanks offers excellent RV parking along the Chena River. This campground allows you to relax close to a flowing river within a four-star hotel complex while admiring the Alaskan landscape and animals. River's Edge is an excellent place to loosen after a long drive. Upon arriving at your campground, all that remains is to relax and enjoy your surroundings.
The resort helps arrange excursions. They provide tickets and transportation to all local attractions. You may also eat at the Miner's Hall for breakfast and Chena's Alaskan Grill for lunch and supper!
11. Anchorage Ship Creek RV Park
The Anchor­age Ship Creek RV Park is located only a few streets from the center of downtown Anchor­age. Still, it also provides you with the opportunity to fish right next to where the locals hang out to relax. There is plenty of activity at the world-famous Ship Creek for fishermen, bird­ers, and onlookers to enjoy.
12. Cascade Bay Campsite
Cas­cade Bay, located at the north­west extremity of Eagle Bay, is home to the biggest water­fall in Prince William Sound, which may be found there. Water does not run out in the Bay, and another rea­son­able supply of water can be located close to the east of the Falls, ensuring that there is never a shortage of it. Prepare yourself for the roar of the waterfalls and a swarm of jellyfish!
13. Golden Nugget RV Park
A large, peaceful, and secure RV park with 215 sites that is open all year. A convenient location that is close to the downtown area, shopping malls, and restaurants. The Golden Nugget is able to handle larger rigs and tow vehicles with its 87 back-in sites in addition to its 34 large pull-through sites. This makes it a "Big Rig" friendly campground.
Whatever your reason for traveling, there's a little luxury hidden away for even RVers. RV luxury resorts are becoming more popular as more people travel by RV. Consider vacationing at an RV luxury resort if you've ever needed to experience RV luxury. This holiday is unlike any other RV trip you've had before, with hotel-like facilities.