Alaska is famous for its huge wilderness and gorgeous landscapes, and it is a state with a host of breathtaking sceneries.
It is very tough to sum up the best ones to in a list but below is a list of Alaska's finest national parks, which have an outstanding reputation for their magnificent views and wildlife.
1. Afognak Island State Park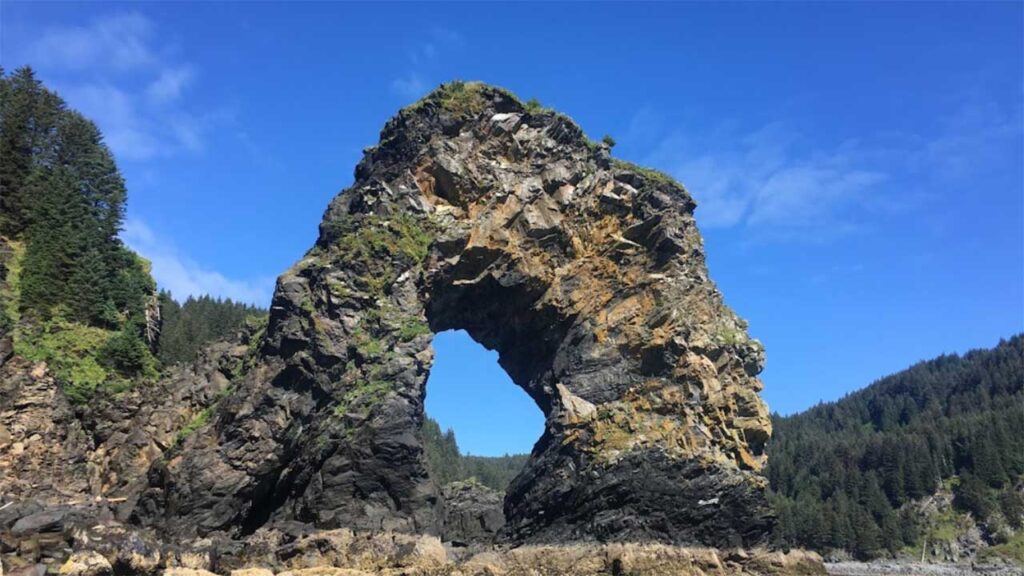 Founded in 1892, Afognak Island was classified as one of the first protected areas in the U.S. The national park in Alaska currently covers over 75,000 acres, including the majority of the island's east and north edges with jaw-dropping views.
However, the park mostly remains wild and untamed. The park has a magnificent hilly prospect, including a Sitka spruce forest. It also serves as a salmon breeding area. Kodiak bears, Roosevelt elk, Sitka deer, and the unique marbled murrelet may all be observed in the park. Visitors are free to hunt, hike or beachcombing and enjoy your ultimate escape from weariness.
The public park has two renovated US Forest Service cabins, Pillar Lake on the south shore and Laura Lake on the northern end of Afognak Island. You can visit the park via boat or floatplane, but the two public-use cabins are only available by floatplane.
2. Alaska Chilkat Bald Eagle Preserve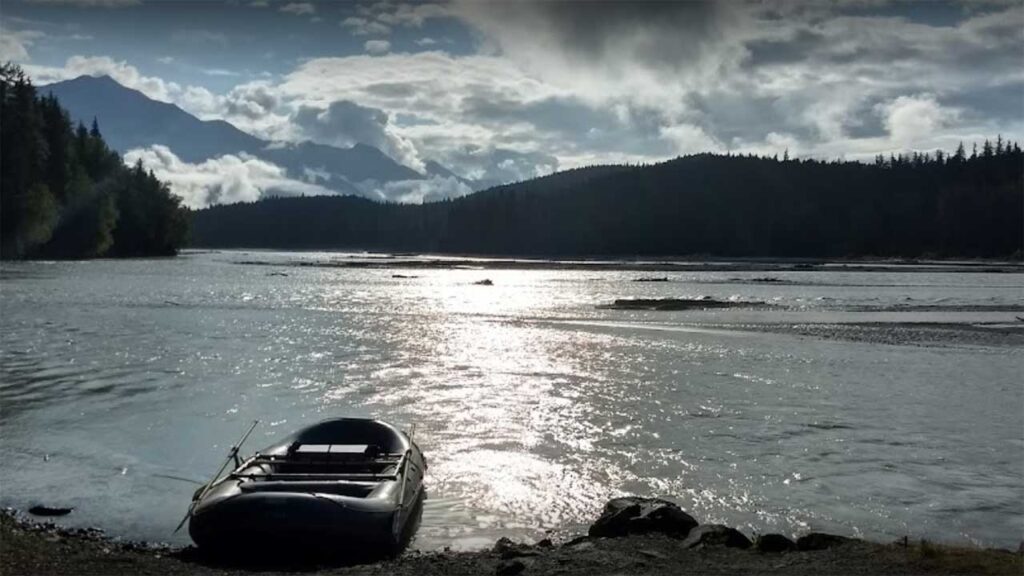 The Alaska Chilkat Bald Eagle Preserve was established to preserve the world's greatest population of Bald Eagles and their habitat. The preserve surrounds 48,000 acres, largely with the Chilkat River and the parts of Klehini and Tsirku rivers. The State of Alaska owns it entirely and manages it via the Division of Parks and Outdoor Recreation.
The preserve also maintains natural salmon flows by permitting ancestral usage not negatively to impact preserve assets. The eagles are highly attracted to breeding salmons in autumn and winter; so, the most incredible place to catch the show is by the Haines Highway within 18-24 miles. The Chilkat River Valley serves as a natural migration route between the interior and the coast, which is an advantage of drawing moose, beavers, wolves, brown and black bears, seasonal birds, trumpeter swans, as well as hundreds of visitors from around the nation.
If you want to view or photograph bald eagles in a single look, the Alaska Chilkat Bald Eagle may be the highlight of your vacation to Alaska!
3. Birch Lake State Recreation Site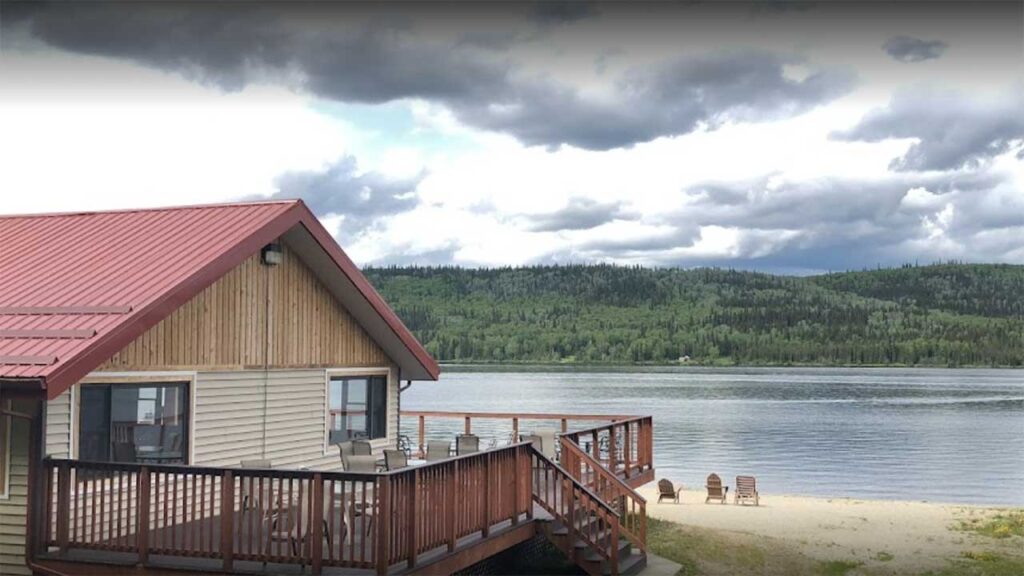 Birch Lake State Recreation Site is situated amid Alaska's beautiful landscapes, near Fairbanks and Delta Intersection. The Richardson Highway takes you approximately 60 miles southeast of Fairbanks to the beaches of Birch Lake. The 191-acre state park is bordered by forest wetlands and includes a boat launch, a small campsite, swimming, and picnic facilities.
Birch Lake is filled with rainbow trout, king and silver salmon, Arctic grayling, and northern pike and also serves as an ideal home for swans. Wading moose and caribou may be observed in the water and nearby. The lake is coated with lily pads in the summer and bordered by forest wetlands. However, the area is a famous winter destination for seeing the Northern Lights. It transforms into a pleasant and busy ice fishing location in the winter, with fishing cottages for rent. There are five camping spots available with tables, chairs, and fires for day usage.
Long-term dock rental is not permitted here. There is a drinking water well, public restrooms, and a public use cabin in the park.
You might also like these amusement parks in Alaska.
4. Big Delta State Historical Parks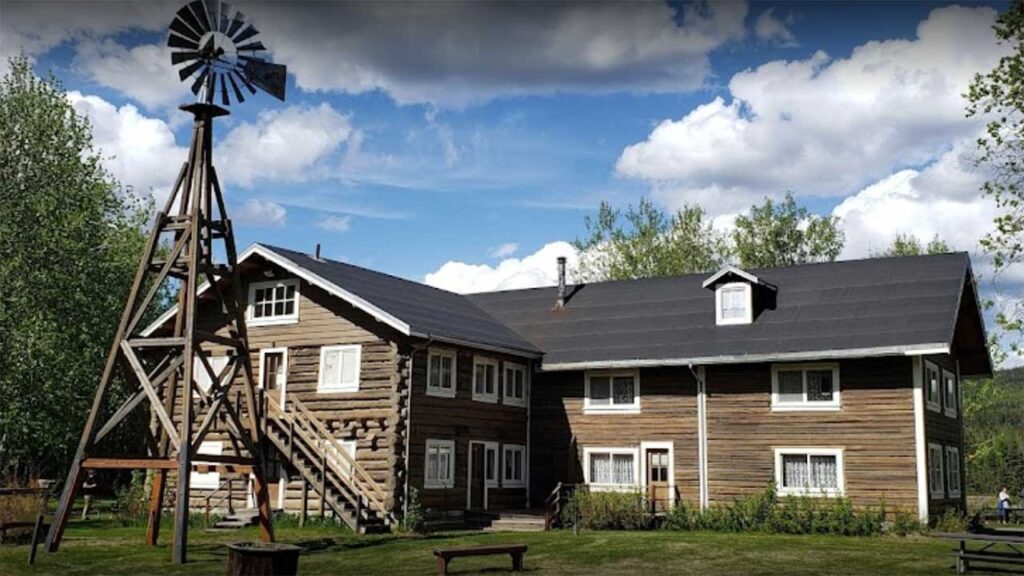 Located eight miles north of Delta juncture, Big Delta State Park is a 10-acre Tanana River Historical Park. The park conserves Rika's Roadhouse and Landing, a vital intersection on the Valdez Fairbanks Trail for tourists, workers, and soldiers from 1909 to 1947. The house was kept to tell the story of the town and its vicinity. It includes the WAMCATS station, a turf-roofed cottage filled with colonial antiques, and a Sweden home. Locals donated many antiques, period furniture, and accessories.
There is an artistic farm building and two other well-known display cottages to show how the army survived with a telegraph line in here to open up communication for the first time to Washington. There is a souvenir shop, a café, and animals and birds to help create the perfect atmosphere for this beautiful location. Historical pamphlets are always available for self-tours and guided tours.
5. Chugach State Park
The Chugach State Park, located just outside Anchorage, is the fourth largest national park in Alaska and has more than a stunning overlook. It stretches over 200 kilometers from Anchorage to Canada. It is a trekking paradise with all tastes and levels. Whether you are organizing a day trip or desiring a weekend hike off, Chugach State Park will have you satisfied. At approximately 500,000 acres, Chugach State Park is the heart of treasures like the Chugach Mountains, Turnagain Arm, and Eklutna Lake.
The park is famous for its easy access to all sorts of activities for explorers and sportspeople. Visitors to the park get an opportunity to cross hemlock spruce forests, alpine tundra, muskeg, water bodies, and the lake and river ecosystem.
There are around 45 animal species, including brown bears, orange bears, black bears, Dall sheep, wolf packs, lynxes, dicks, foxes, mountain goats, and river otters. The park is famous for hiking, mountain biking, hunting, fishing, sightseeing, paddling, snowmobile, gold panning, berry picking, etc.
6. Chilkat State Park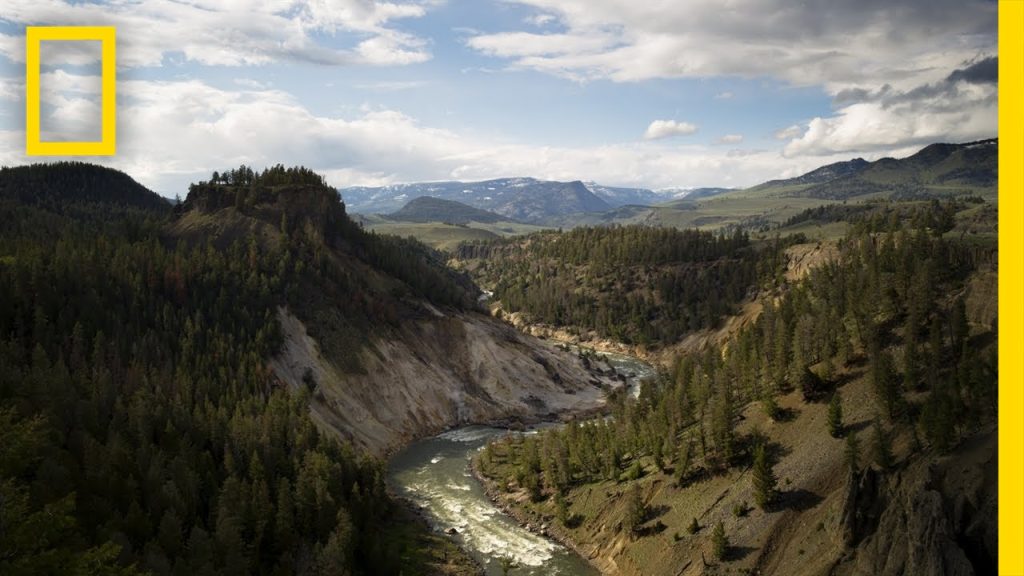 Chilkat State Park is a park of 9,837 acres, just south of Chilkat Peninsula. It provides a world-class panorama of the Rainbow and the Davidson Icebergs, excellent salmon fishing, and wildlife visitor possibilities. The park offers access to the beach, a boat ramp, hiking, and amazing views of glacier-covered hills. There are astonishing waterfalls, aquatic birds, seals, and whales in a small harbor.
Tourists who want to enjoy exploring the park at a distance of 6,000 acres on foot may keep track of the three walking trails that lead visitors through the forest, the coastline, and the picturesque view over the region. The 7-mile Seduction Pint Trail provides a convenient walk from the campsite between the forest and the shore. This beautiful southern Alaska park offers a boat launch, quick access to the entrance, and King Salmon flowing in early June.
I think you might like to visit the tallest mountains in Alaska.
7. Denali National Park
More than 2.7 million people come to Alaska's amazing national parks each year and leave much more than footprints in the heavenly Denali-national Park; it is significant with six million acres of wilderness traversed by just one road ribbon. Travelers on the route can witness the low-altitude Taiga Forest changing to high alpine tundra and snowy mountains, culminating at the highest mountain peak of North America, 20,310 feet tall Denali. Denali Park Road has unbelievably panoramic vistas and is 92 miles and mainly composed of dirt and stones.
The first 15 km of the route up to Savage River may be driven by private cars throughout the summer. Visitors to the park must utilize the narrated and unnarrated buses far beyond Savage River. Most of the 6 million hectares in the park are unexplored, with various paths leading from the park into the wild. Species that make the park home include caribou, brown or black bears, wolves, moose, and foxes. Six campsites are available; however, there is no resort or motel in this national park in Alaska.
8. Fort Abercrombie State Historical Park
If you want to analyze exciting history, experience the beautiful countryside, and locate the ideal place to go fishing, trekking, and picnicking, Fort Abercrombie State Historical Park offers it all. The park located on the east coast of Kodiak Island in Alaska has 182 acres near Miller Point. The park was founded in 1969 to protect the historic World War II defenses constructed in 1941 and beautiful landscapes with spruce woods, cliffs with a view of the sea, and wildflowers.
The remaining portions of the fortifications include the foundation, gun locations, and underground magazines. The fortress saw little combat and, after the war, was abandoned. Timed informative tidal pool and historical programs and around 7 kilometers of hiking paths are offered. Birds, animals, and marine creatures may usually be seen abundantly in the region. The park includes a campsite, a picnic area, a group camping area, and a walking route network.
In 1970, it was added to the National Historic Register. In 1985, it was incorporated in the National Historic Landmark of Kodiak Naval Operations Base and Forts Greely and Abercrombie.
9. Denali State Park
Denali State Park, established in 1970 and extended in 1976, is located in one of North America's most stunningly gorgeous areas. Denali State Park is Alaska's fourth-biggest at 324,240 acres. It is 147 miles south of Anchorage, between the Talkeetna Mountains and the Alaska Range.
The park lacks the established infrastructure of Denali National Park. Still, it flaunts excellent hiking, animals, and some of the finest views of Denali. There are dense forests, streams, and river valleys, as well as alpine tundra. Many species of animals that live at Denali State Park include brown and black bears. There are five kinds of Pacific salmon in the Susitna and Chulitna Rivers.
Birders flock to the park with a variety of habitats. Summer in Denali State Park means camping, hiking, fishing, and rafting. Byers Lake and Denali View North campsites are readily accessible from the George Parks Highway.
10. Glacier Bay National Park and Preserve
Glacier Bay National Park and Preserve, a part of the Inside Passage of southeast Alaska, is a renowned coastal route with cruise ships and other sailboats. The Bay is located immediately north of Gustavus, surrounded by high hills (the highest point of Southeast Alaska is Mount Fairweather) and more than 50 glaciers, including the massive Grand Pacific Glacier. More than 400,000 visitors, mainly cruise ships, visit the park every year.
The national park in Alaska includes a climactic diversity of plant life, especially from vegetation back to an ice-covered terrain, and a unique variety of animals, including humpback, whales, brown and black bears, mollusks, whales, mountain goats, seals, eagles, and more than 200 other bird species. There are several plant groups in the park, from stony soil to lush, thick, temperate rain forests. The park's center is at Gustavus, near the Bay's mouth.
11. Baranof Castle Hill State Historic Site
Baranof Castle is one of Alaska's most important historical sites. It's where the U.S. bought Alaska from Russia Castle Hill, and in 1959 when Alaska became a state, the United States flag waved. It is a picturesque 60-foot rock on Sitka Harbor and offers a pleasing outlook over the town.
The Tlingit and Russian forts site is now part of the state park and a national historic landmark. The Tlingit Indians who resided there initially constructed a strategic fortress on a hill occupied by the Russians between 1804 and 1867. There is a path up to the top with explanatory panels. Today you may climb to the top of the hill with a magnificent view of downtown Sitka and the harbor below.
12. Grindall Island State Marine Park
The quiet, isolated Grindall Island SMP is a 240-acre area. It is only reached by air or by boat in a remote region of Alaska. Grindall Island is renowned for its excellent salmon and halibut fishing and is flanked by two marshlands in the center. Rich in marine life, the steep rocky cliffs of Grindall Island became a popular destination for divers. There is a path from the cottage to the lake in the center of the island. The visiting boats utilize a mooring boat in the north harbor. Most people visit for fishing King Salmon, view whales, beachcombing, photography, nature viewing, hiking, and many more.
13. Harding Lake State Recreation Area
The Harding Lake State Recreation Area was created in 1967, about 45 miles southerly of Fairbanks, and is one of the oldest recreational activities in the Alaska State Park Unit. There are more than 90 campgrounds in the park, including five group campgrounds. There are many picnic spots, two picnic shelters, and baseball, volleyball, and horseshoe camps in the park.
A boat launch is provided for canoes, boats, jet skis, and other watercraft. A straight channel runs to the middle of the lake from the boat launch. The lake is popular with anglers searching for arctic charcoal, lake trout, and bubble. Lake trout, arctic char, sheefish, and burbot fishing are also available. Natural pathways weave across the park and make walking a significant pastime for tourists.
14. Independence Mine State Park
Independence Mine State Historical Park is situated in the Talkeetna Mountains, across Hatcher Pass from Palmer. The earliest claims around Fishhook Creek were made in 1897. It was Alaska's second-largest hard-rock gold mine. A crew around the mine developed a vast mining camp of sixteen wood frame homes linked by covered wooden "tunnels." A gold-mining museum currently houses the company's well-preserved mining buildings and equipment.
The park's alpine environment may seem unproductive of animals due to alpine residents' mastery at concealment. The region is home to moose, caribou, sheep, wolves, coyotes, beavers, fox, hare, squirrels, marmots, and lynx. Summer hiking and winter activities, including cross-country skiing, sledding, and snowmobiling, are popular at Independence Mine State Historical Park. Overall, the 761-acre park and the trek above the forest line combine for one of Alaska's best side excursions.
15. Kachemak Bay Wilderness State Park
Alaska's first state park and only wilderness park, Kachemak Bay State Wilderness Park, opened in 1972. In the Kenai Mountains, it borders Kachemak Bay, State Park. It features 79 miles of beautiful rocky shoreline, glaciers, hills, and forests. Excellent backcountry skiing, hunting, fishing, kayaking, and hiking are all available here. The park's grandeur is unmatched, from the 300,000-square-mile Harding ice field to 4,000-foot glacier peaks to lush spruce, moss, and devil's club forests.
Many marine species rely on Kachemak Bay for survival. The lush lagoons and seas offshore attract whales, sea otters, seals, dolphins, and colossal salmon. There are wolves, coyotes, and moose on the property. Avid bird watchers come to view eagles, gyrfalcons, and puffins. The park has no amenities. Homer has boat access to the park.
The most visited national parks in Alaska are the most available by boats or cruises. They offer easy lodging nearby and well-developed tours that make it simpler for casual visitors to explore. With the help of the above list, I don't think it is too late to organize a trip for you with your family.