It can be said without any doubt that state parks are one of the most significant sites in the state. It contains the natural beauty, the history of the state, the memory, the recreational potential of the state.
Arizona is one of the most beautiful states in the US and there are 31 state parks located in Arizona. The state parks of Arizona are protected by the US state government unlike the national parks. They are the symbol of the beauty of Arizona and they carry all the history of this beautiful place with them.
These are some descriptions of the top 10 state parks in Arizona:
1. Picacho Peak State Park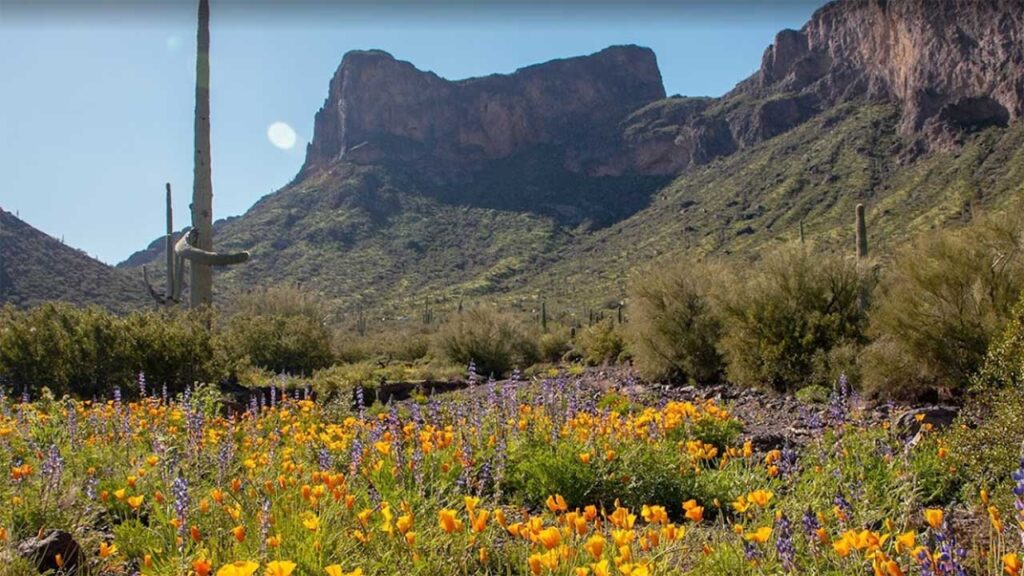 The park is in Pinal County and it is between Casa Grande and Tucson. The park and its surroundings are popular for their spectacular natural significance, exceptional and diversified desert plants and historical significance. The park's beautiful wildflowers, dramatic peaks, and challenging hikes attract the visitors. It opens everyday around 5 am to 10 pm.
The entrance fee is around $97 and it is available all year around. The park always provides a park bookstore and a tourist facility with various equipment, A playroom, cultural monuments, a campsite, and picnic spots are among the selected categories. Bring plenty of water and sufficient footwear for the park's challenging hiking trails.
2. Alamo Lake State Park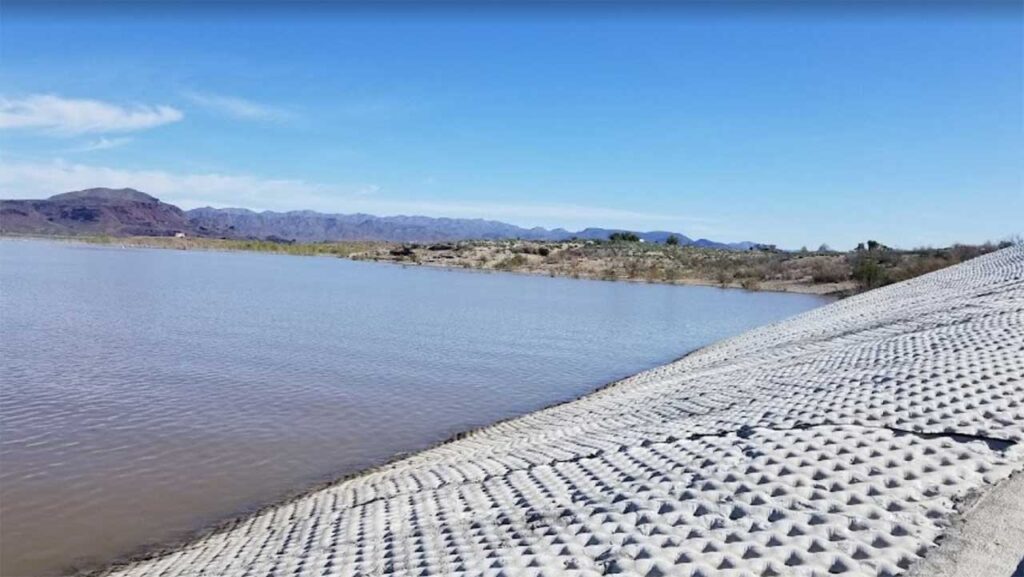 One of the greatest spots to catch fish in Arizona is Alamo Lake State Park. The crystal blue lake is surrounded by a hilly landscape dotted with grass, wildflowers, and thorns, offering a visually appealing experience. The park offers great animal watching possibilities, with the possibility of seeing a bald or golden eagle.
Lake State Park is situated in the Bill Williams River Valley, away from the stress and hustle of daily activities, and gives outdoor enjoyment, excellent freshwater fishing, rest, and relaxation. The lake environment welcomes a lot of animals year round, including ducks, foxes, coyotes, mule deer, and wild burros, while spring rainfall brings a variety of wild flowers for nature lovers.
3. Catalina State Park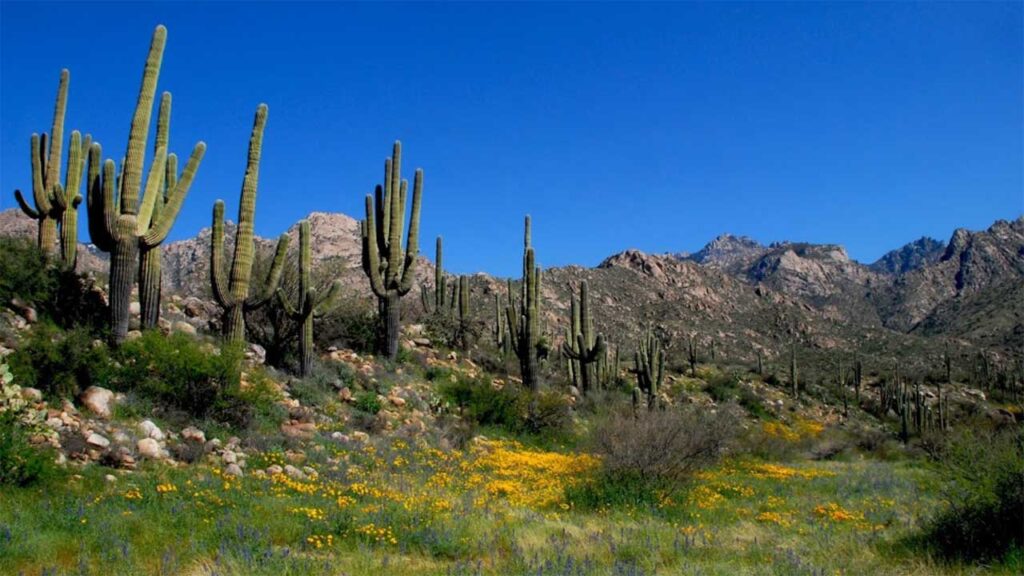 Catalina State Park is located near Santa Catalina Mountain. Desert plants and animals grow in the park. The park is situated within a quick journey from the Tucson urban center. This magnificent desert park has campsite, picnic tables, grills, walkways, a horse riding center, a day or night group usage area (accessible by reservation), bathrooms, showers, and a gift store are among the park's facilities.
All of the restrooms and showers are handicapped accessible. The park also has an animal center with sufficient vehicle parking and a staging space for trail riders. Bring your spirit of adventure and excitement as you take in the stunning mountain scenery, desert wildflowers, cactus, and animals.
Check out these the national parks in Arizona.
4. Granite Mountain Hotshots Memorial State Park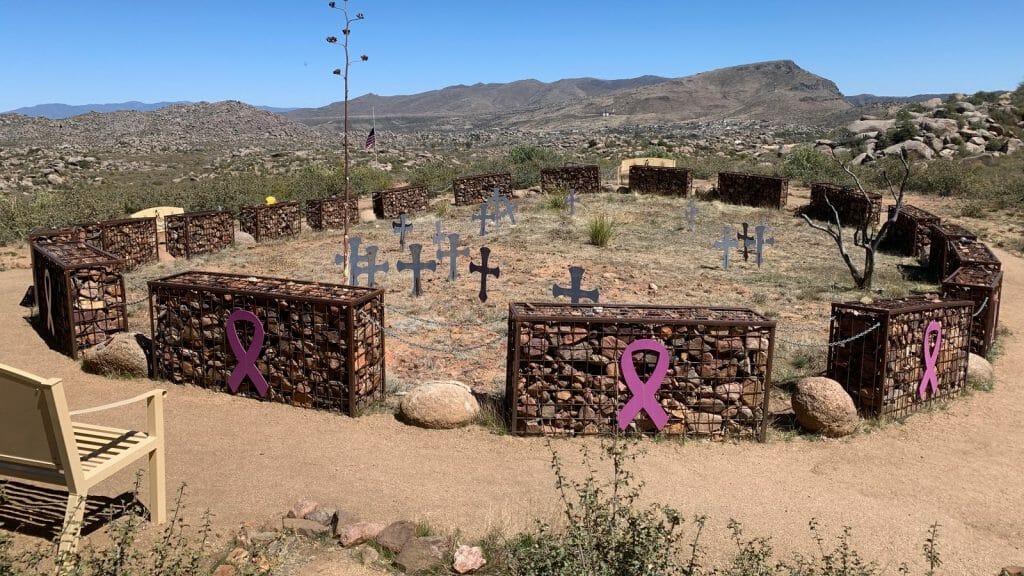 The state park is situated on Highway 89. It was originally named the Granite Mountain Hotshots Memorial State Highway. After visiting the park, make sure to explore Yarnell's great boutiques, galleries, and restaurants. Hilltop Sausages, Gilligans Pizza & Bar and Ranch House at Yarnell all of these are excellent restaurants after such a walk.
Moreover, make sure you bring good walking shoes, sunscreen, food, and lots of water with you. There are lots of areas where you can sit and relax along the trail while finding a spot out of the sun.
5. River Island State Park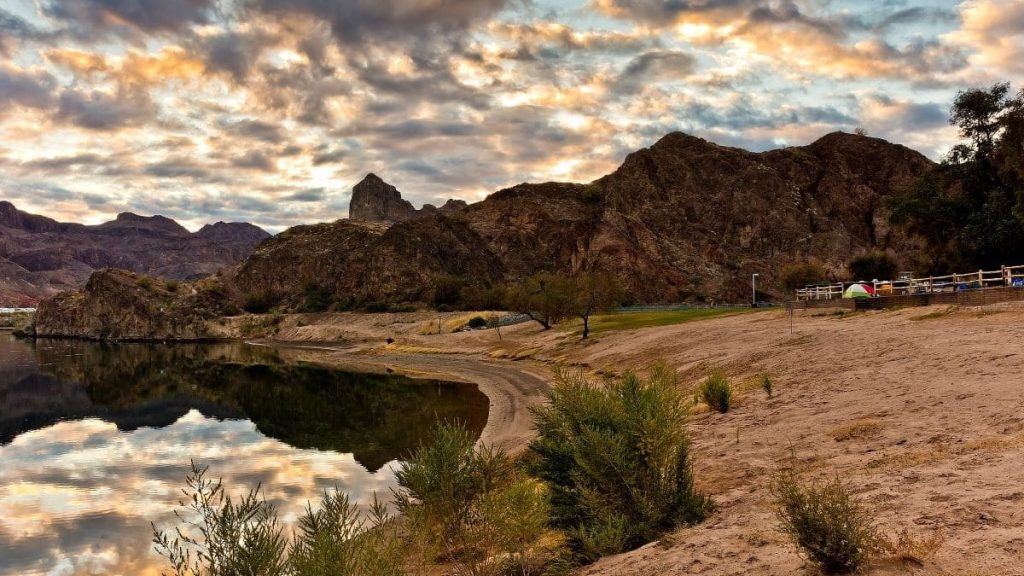 River Island State Park is in Arizona, USA. The park area has a shoreline on the Colorado River and views of the Buckskin Mountains. This park is perfect for tent campers. It will provide a natural retreat, a desert escape, or an enjoyable swimming experience.
There is now a hiking trail in the park and also an entry to off-highway vehicle mountain roads. The park unit is most popular throughout the summer for boating, fishing, jet skiing, swimming, and camping on a beautiful mountain landscape.
6. Dead Horse Ranch State Park
Arizona's Dead Horse Ranch State Park is located on the shores of Arizona. The Park has a constructed area of 423 acres. Bird viewing, fishing, boating, hiking, and horse riding are all major attractions at this state park. Reservations are recommended for camping facilities at Dead Horse Ranch.
They've nestled away from the other campers, making them an excellent weekend or week-long vacation. There is sufficient parking, extremely good walkways, and clean restrooms in the park.
Take a look at these beautiful places to visit in Arizona.
7. Lost Dutchman State Park
Lost Dutchman State Park is located in the Sonoran Desert and has been titled after a fabled lost gold mine. Five camping cabins are wonderfully arranged just so visitors can enjoy the beautiful view right from the front porch. Lost Dutchman is one of the nicest places in the state to travel in the fall, winter, and springtime.
The environment is lovely, and you may come across a variety of desert animals or wildflowers while hiking. There is a restaurant, a gift shop, and excellent wildlife attractions at this state park. The gift shop sells books, maps, and souvenirs, as well as drinks and snacks, are also available.
8. Red Rock State Park
The trails are quiet and easy to walk, but the scenery is breathtaking. If you are lucky enough, then you will experience a lot of geological formations that appear like all other fantastic things. This desert jewel also provides the perfect habitat for a diversity of bird species that visit the park year-round or only during the winter. Plants, geological formations, and wildlife flourish in the environment.
The park's diversified geography provides knowledge, encouraging it to focus on environmental management. Rotating exhibitions, an amphitheatre and seminars are included in the visitor center, which describes the history and science behind this environment.
9. Patagonia Lake State Park
Patagonia Lake State Park, which was founded in 1975, is an excellent site to see whitetail deer roaming the hills and great blue woodpeckers roaming along the seashore. A campsite, beachfront, picnic area with ramadas, benches, and barbecues, a stream trail, watercraft facilities, and a harbour are all available at the park.
Boat hiring and equipment are offered at the nearby Lakeside Market. Fishermen catch bluegill, fish, and goldfish on the pond that the campsite views. Hikers can spot songbirds such as the canyon towhee, Inca dove, blood-red warbler, grey hawk, and various species of dragonflies while wandering along the river path.
10. Oracle State Park
Oracle State Park is a 4,000-acre national park. It is one of the most beautiful and significant state parks in Arizona. Trekkers, mountaineers, and horse riders will experience the park's barbecue facilities and approximately 15 miles of trails. Oracle State Area is home to many migratory species throughout the year, but the cold weather has brought in migrating birds that will spend the next few weeks in the park.
The park has an amazing segment of the Arizona Trail. It has also been recognized as a National Dark Sky Park by the state government. Oracle State Park also serves as a Center for Environmental Education and provides programming for all ages. Interactive programs for school groups are offered by reservation. These programs are conducted along trails, so students learn about habitats and the interrelationships between plants, animals and people.
11. Lost Dutchman State Park
A 320-acre state park, Lost Dutchman State Park is situated close to the Superstition Mountains in central Arizona's Pinal County, north of Apache Junction, along Apache Trail State Route 88. It is one of the best parks for hiking in Arizona.
12. Lake Havasu State Park
Located in Mohave County, Arizona, USA, on Lake Havasu, Lake Havasu State Park is a state park. The park offers camping, boating, and fishing as options for outdoor enjoyment. Local desert flora is on display in the Arroyo-Camino Interpretive Garden.
13. Tonto Natural Bridge State Park
Tonto Natural Bridge is thought to be the largest naturally occurring travertine bridge in the entire world. It is a natural arch located in Arizona, United States. Tonto Natural Bridge State Park, which is off State Route 87 and is only 10 miles north of Payson, was created from the area surrounding the bridge.
To conclude, there are enormous amounts of animals and plants growing and living in Arizona State park. These parks are their shelter. Because of these natural parks, we do have a balanced ecosystem till now. So the people of Arizona and the tourists who visit these beautiful parks, should nourish and take care of these places.
They must prevent plant cutting activity and should take care of the wild animals who live there. We should not forget that our environment would be lost without nature and wilderness.