Arizona not only has the famous 'Grand Canyon', it is also a plethora of showstoppers. The weather is mostly sunny and windy, so the perfect place to enjoy your time could be the theme parks, and Arizona offers a range of choices to choose from.
Here, I have a list of the best theme parks in Arizona.
1. Golfland Sunsplash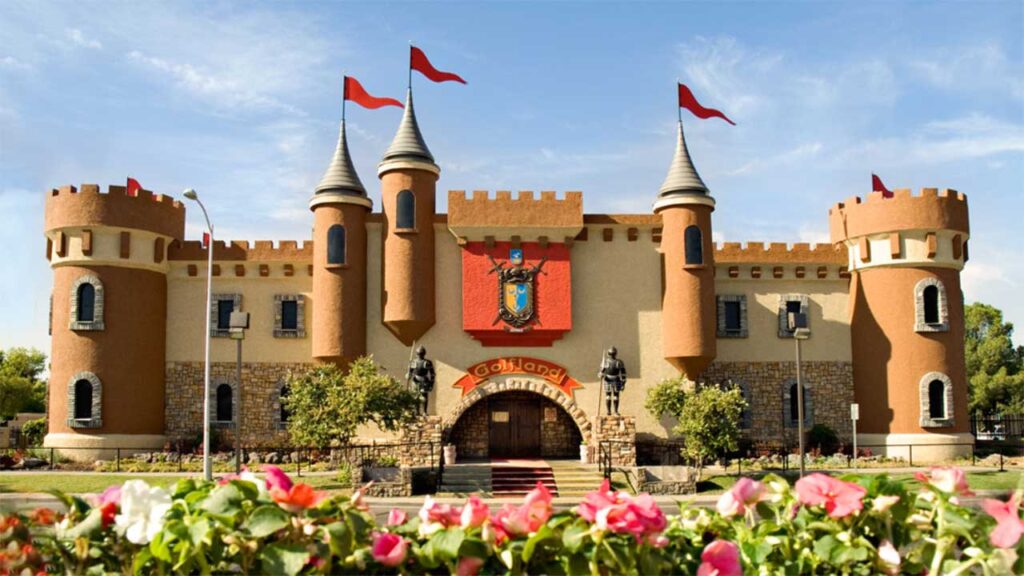 Located on Hampton Ave, the Golfland Sunsplash theme park is the ideal place for family fun time. A fascinating fact of this ark is that it has two parks in one place. There is a water park on one side and an amusement park on another side.
It has a wave pool called Thunder Bay that holds 1.7 million liters of water to enjoy the splash of water in the summer heat. There are mini golf courses, an arcade, bumper boats and so much more. You will be awed by the variety of this park.
2. Wet 'n' Wild Phoenix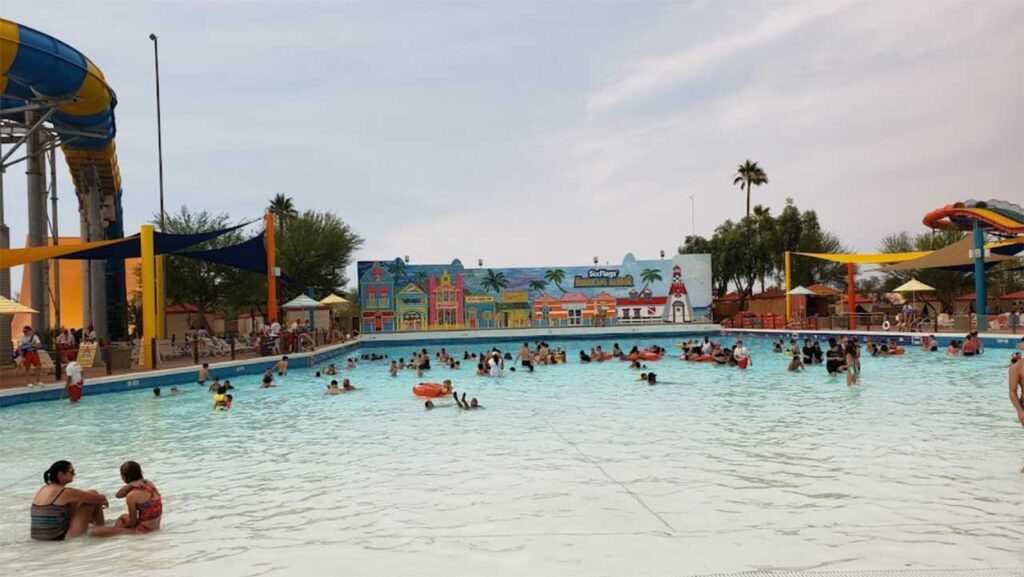 Every year over a thousand people visit the popular Wet 'n' Wild Phoenix theme park. It is a water park situated in Glendale, North Phoenix.
Due to its exciting rides like Mammoth Falls, Soak 'em Playground, Tornado, Raging River, and many more, it is globally known as one of the best parks for enjoying a thrilling water park experience. For children, a massive pool along with a huge playing area is available where they can enjoy a thorough experience of fun and joy.
3. Crystal Lagoons Island Resort
For having the best experience of a water park as well as an entertainment center, Crystal Lagoons Island Resort is truly an excellent option. It is packed with various exciting attractions like roller coasters, a 4D theater and more.
Additionally, the one that will thrill you the most is the flying theater Tired of all the rides? You can rest and dine in the 600-room hotel and restaurants.
Check out these amazing water parks in Arizona.
4. Oasis Water Park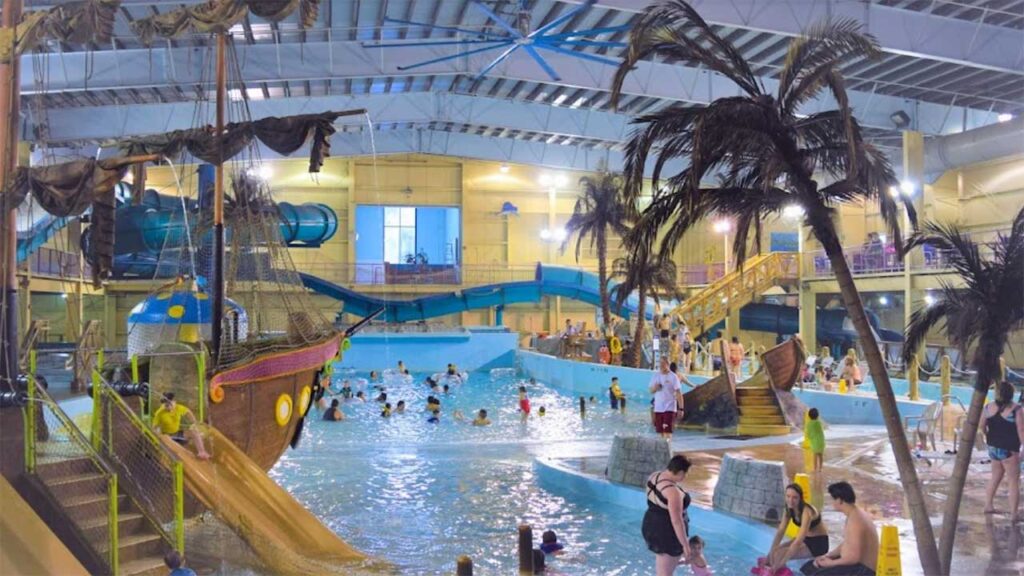 The park located inside the massive Arizona Grand Resort and Spa is the Oasis Water Park. The perfect package of relaxing time for parents in the resort and a thrilling park for children. It is a place where rides and activities are available for children and adults of all age groups.
Thus, you can start with the Slide Canyon River and the rest are also interesting rides for all. An attractive feature of the water park is the huge 25-person hot tub and gigantic pool.
5. Castles N' Coaster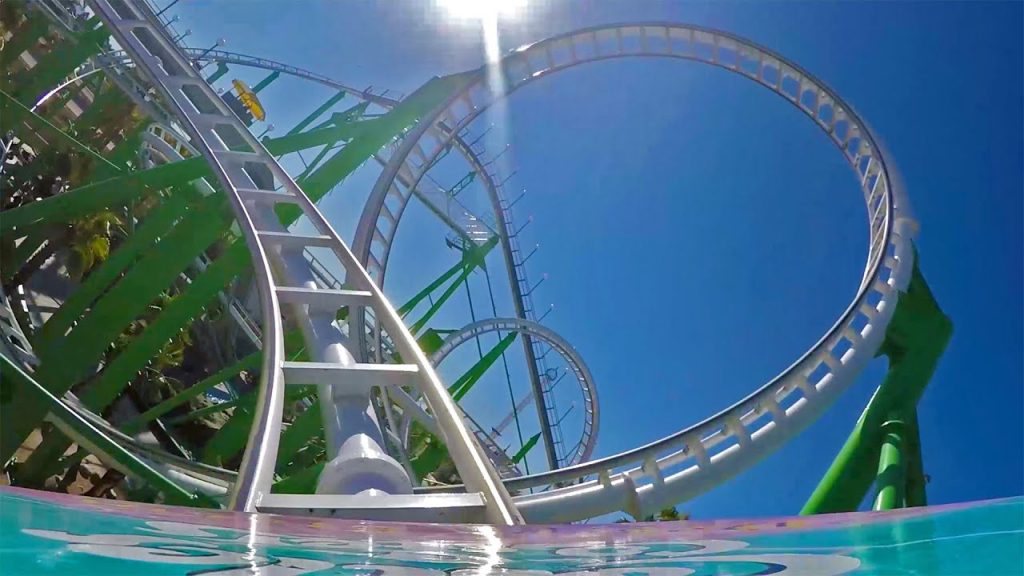 A place to release your stress and enjoy your vacation is the Castles N' Coaster of Phoenix, Arizona. It is a unique experience for a theme park because of the Castles Café, 3D motion theater, the zip line, the Extreme Dark Ride, mini-golf, go-karts, and spinning rides. You can experience a new range of unique themes of the park.
6. Big Surf
The famous Big Surf is known to be the oldest wave pool in the US. The park is packed with beach wave pools, gigantic pools, kid-friendly smaller pools and waterslides that have been enjoyed by people for decades.
A fun fact about this park is that it acquired the ASME landmark status as the first wave pool of the US.
These are the best amusement parks in Arizona.
7. Wildlife World
An amazing park for people of all ages in the theme world where you can connect with nature. The main attractions of the park are the zoo with more than 500 exotic species, a safari park and an aquarium with gorgeous sea creatures.
You can get to know about a lot of species of animals and fishes. The breathtaking view of the sea can be experienced through the beautiful aquarium.
8. Legoland Discovery Center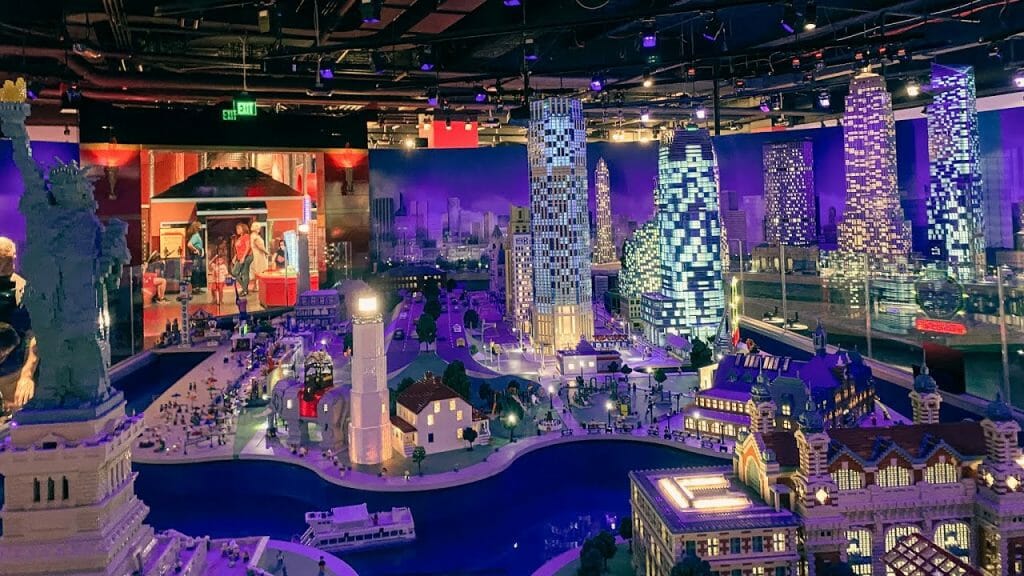 If you want to enjoy an exciting indoor adventure, then Legoland Discovery Center is the best place for you. You can enjoy the best time with your family with the Alien Laser Tag, CrackerJax Speedway, and the exclusive Legoland Discovery Center Lagoona Island.
More exciting features of the place are Optical Delusion Mini Golf, Batting Cages, a Cyber City along with the Water Wars gaming competition.
9. Pangea Land of Dinosaurs
If you visit Arizona, the place you can visit for a wild experience is Pangea Land of Dinosaurs. For Jurassic Park lovers, this park is filled with dinosaur-themed attractions for all. There are also live concerts and displays for the dinosaur fans. A mentionable feature of the park is the dinosaur tour.
10. Funtasticks Family Fun Park
To experience a complete family fun time, the Funtasticks Family Fun Park is the perfect place for you. For children, the main attraction is the mini roller coaster along with many other exhilarating rides. For the ride tickets, you can enjoy Cactus Springs, Go-Karting options, Bumper Boats. There are several other stimulating attractions, like Laser Tag, Arcade games, and Mini Golf.
11. Legoland Discovery Center
Playing with Legos is one of the best experiences. This park, called the Legoland Discovery Center, is the dreamland for Lego players. It is the miniland of Lego with Lego 4D Cinema, Merlin's Apprentice Ride, Dino Explorer, and Lego Factory TourMeet.
There is also Your Favorite Lego Characters Creative Workshop, Lego City Play Zone, Lego Racer: Build & Test, and Lego Café.
12. Makutu's Island
Globally known as the "Magical Island" is Makutu's Island. Starting from arcades and entertainment centers to various rides, you can explore the spiraling slides and tunnels. This park is the best for families to enjoy a relaxing and attractive adventurous experience.
The remarkable indoor tree with mole holes, slides, tunnels, and various other elements ensures a whole-packed adventure. There is also a snake slide that climbs out of the tree to the base, that is an attractive feature of this huge park.
13. Enchanted Island Amusement Park
In Phoenix, Arizona, there is a 7.5-acre amusement park called Enchanted Island Amusement Park. It is located in the heart of 222-acre Encanto Park, a city park. Numerous attractions are included, in addition to nine coasters. Enchanted Island, a 7.5-acre amusement park, is located within the larger 222-acre Encanto Park and is proof that wonderful things can come in tiny packages.
14. Pangaea Land of the Dinosaurs
Take advantage of the features of Pangaea's Etching art project to make your own rubbing of a dinosaur image. Its educational activities, which take place throughout the day, will teach you about all the dinosaur species as well as about prehistoric times.
In Arizona, you do not have to ponder about where to have an adventurous time. The list of the theme parks in Arizona is for you to easily navigate where to have the best experience in Arizona. For an exciting and joyful getaway, you can choose any park from the list.