Grand Canyon – Arizona's most famous landmark and everyone knows about it, but there are also many other sites that deserve to be mentioned. In fact, Arizona is rich in history and natural landmarks are scattered throughout the state.
The sixth-largest US state has plenty of places to see, from towering rock formations to red cliffs, historic mines, abandoned ghost towns and ancient petroglyphs. Arizona is also packed with natural monuments and the only USA state with four desert regions – the Chihuahuan, the Mojave, the Sonoran and the Great Basin Desert – which are full of treasures.
So, here are some famous landmarks in Arizona to tick off your bucket list.
1. Monument Valley
Monument Valley, located on the Arizona-Utah border, is a spectacular example of a desert environment. The Navajo Nation's Monument Valley Park has some of the most beautiful vistas in the world thanks to millions of years of water and wind erosion.
The 17-mile Valley Drive provides entrance to the park, which is frequently used as a setting for Western films. West and East Mitten Buttes, often referred to as "the Mittens," are the most recognizable features in Monument Valley's landscape. From the road and the south, the Mitts resemble two enormous mittens with thumbs facing inwards.
2. Antelope Canyon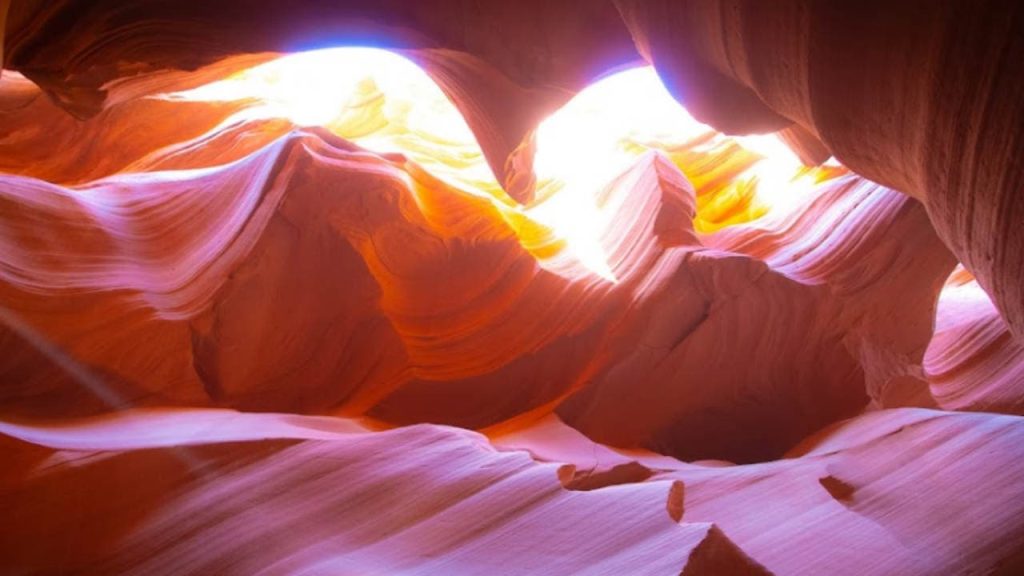 Antelope Canyon, an awe-inspiring geographical wonder in northern Arizona, is a slot canyon. Pronghorn antelope previously roamed this canyon. Its soaring cathedral-like walls are sandstone sculptures created by nature and a photographer's dream.
The Navajo name for the canyon, "Tse' bighanilini," translates as "the place where water runs through rocks." When natural light strikes on the natural wave-like features, the canyon takes on an ethereal appearance.
Nature has sculpted this Antelope Canyon over millions of years by river erosion. Summer and the months of March through October are the finest times for photography in Antelope Canyon.
3. Horseshoe Bend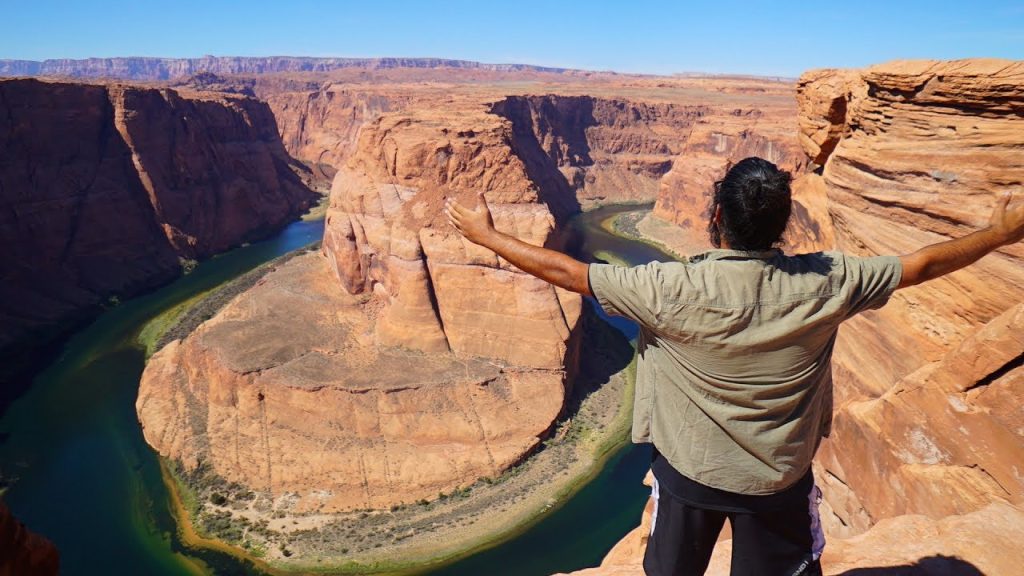 For decades, Horseshoe Bend has been featured in travel guides and websites around the world, making it one of Arizona's most popular landmarks. This 270 degree horseshoe-shaped bend of the Colorado River is 1,000 feet deep and is located in Glen Canyon National Recreation Area.
The Colorado Plateau was raised approximately five million years ago, keeping the flowing rivers in their beds. As a result of the rivers carving through the layers of sandstone, Horseshoe Bend was formed.
You might also want to check out the best places to visit in Arizona.
4. Grand Canyon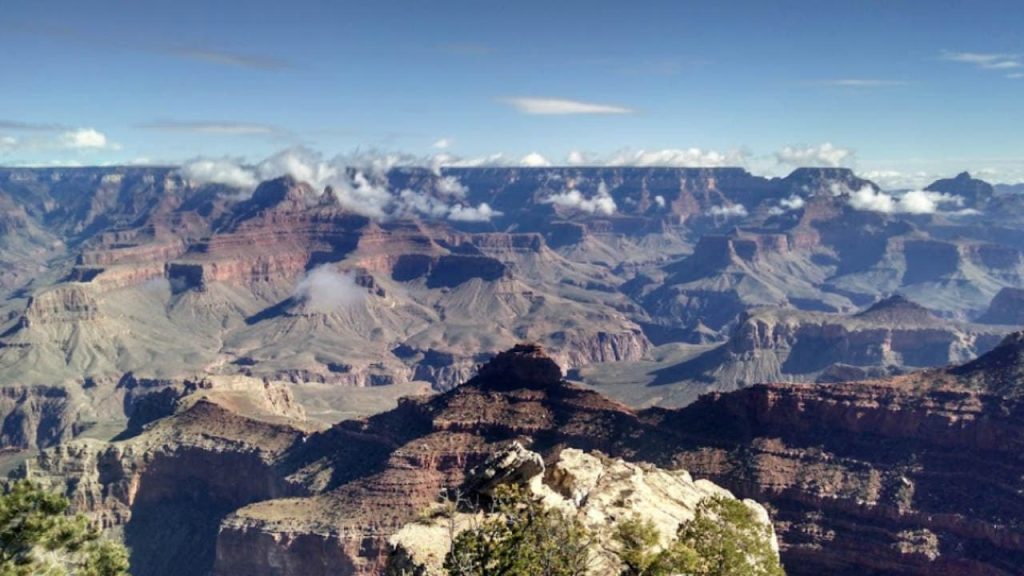 The Colorado River flows through the canyon floor, which is 277 miles long, with granite cliffs plunging over a mile to the canyon floor. In the Grand Canyon, there is only one village, Supai Village, which is located on the Havasupai Indian Reservation and cannot be accessed via roadway. The 208 residents of this isolated village receive their mail via guard dog!
Even though no dinosaur fossils have been found in the Grand Canyon, many other fossils, such as marine fossils dating back 1.2 billion years and land mammal remains that date back 10,000 years, have been discovered.
5. Canyon De Chelly National Monument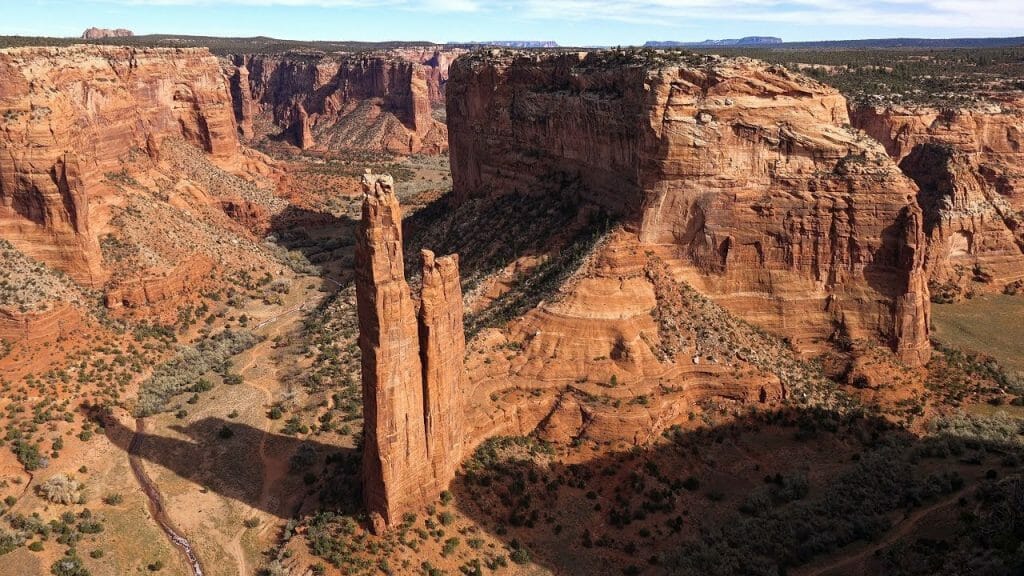 Canyon de Chelly National Monument has ruins of an old pueblo dating from 350 to 1300 AD. The canyon is one of the Colorado Plateau's oldest continuously occupied natural environments and is home to a Navajo Indian tribe that herds sheep in the summer.
Spider Rock spire is one of Canyon de Chelly's best-known features, because of its high sandstone cliffs. Take a tour, go on a trek, or just sit back and take it all in. Whatever you do, you will learn more about prehistoric art and ancient Pueblo villages by hiking the White House Ruins route or going on a tour.
6. Oak Creek Canyon
The Arizona State Route 89A descends into Oak Creek Canyon through a series of switchbacks south of Flagstaff. After a 65 million-year-old uplift of the east side, eroding of the exposed upper rock layers created this canyon.
There was a flow of water from the north that brought gravel and lava into the canyon. Also, Oak Creek, a Verde River tributary, meanders across the canyon's floor. The canyon's natural highlights include its breathtaking beauty, natural formations, and a variety of brightly colored rock types.
The Oak Creek Canyon Vista offers a bird's-eye perspective of the canyon, as well as numerous picturesque spots, swimming holes, and hiking routes.
Make sure to visit the most beautiful waterfalls in Arizona.
7. Cathedral Rock
Cathedral Rock is a natural sandstone butte in Sedona, Arizona, that is part of a region known for its breathtaking natural wonders. The Cathedral Rock route begins off Back O' Beyond Road and is a short trail (only one mile in length) that takes you through a spectacular natural setting. Hiking along the Red Rock Crossing hiking trail provides the best views of this spectacular Arizona monument.
8. Chiricahua National Monument
Chiricahua National Monument is a national park with 17 kilometers of trails and towering vertical rock columns. Volcanic ash from Turkey Creek's eruption 27 million years ago crystallized into volcanic rock. Some rocks in the rock garden are hundreds of feet high, and they were formed by erosion over time.
Here, 12,000 acres of pristine Arizona land surround Willcox. Pioneer Swedish immigrants Neil and Emma Erickson raised their three children at Faraway Ranch, a historic farmstead nearby.
9. The Sky Islands
The Sky Islands are a chain of mountain ranges in Arizona's southeast that connect to Mexico's Sierra Madre and are home to an astonishing array of plant life. Because there was less arid territory during the Ice Age (around 20,000 years ago), animals and flora on the Sky Islands have evolved.
Sky Island has a variety of plant communities, from desert plants to subalpine plants, making it a one of a kind place. Climbing, hiking, birding, and mountain biking are all popular activities in this area.
10. Meteor Crater
Nickel-iron meteor slammed into the ground 50,000 years ago at a speed of 26,000 miles per hour, forming Meteor Crater. If you're looking for one of the planet's best-preserved meteorite impact sites, this one is for you.
The famous attraction, a true wonder of the world, is available to be seen indoors or outdoors. You can have a guided tour or a self-guided tour along the rim of the Meteor Crater. Aside from the visitors, scientists from all over the world also come to study the Crater in detail.
11. Vermilion Cliffs National Monument
The Vermilion Cliffs National Monument is a geographical area with a variety of landscapes, including plateaus, cliffs, canyons, and buttes. Soaring to 7100 feet, the monument is nestled between the Kaibab National Forest and the Glen Canyon National Recreation Area.
A captive breeding program releases California condors here, where they are able to survive in the wild. One of the most impressive vistas is The Wave, a sandstone sea with towering red and yellow cliffs.
Other attractions include 3,000-foot cliffs, unmarked trails, sandy slot canyons, and rock formations that look like they've been torn apart. However, there are no visitor centers or campgrounds in these cliffs.
12. Sunset Crater Volcano National Monument
During the 11th century, the ground opened up and erupted rock and lava, creating Sunset Crater. At Flagstaff's 6082 Sunset Crater Road, you'll find Sunset Crater Volcano National Monument.
The monument's rim, where red and yellow cinders resemble an Arizona sunset, inspired the name of the national monument. During the 20th century, this lunar landscape served as a training ground for NASA's Apollo astronauts as they prepared for their historic lunar landings.
13. HAVASU FALLS
Near the Grand Canyon National Park, in the Havasupai Indian Reservation, are the Havasu Falls. From Lake Havasu City, the trailhead for Havasu Falls is five hours away, and the cascade is a 10-mile climb from there.
Although the trail is difficult, it is worth it to see the stunning 100-foot waterfall that plunges into a glittering pool.
14. GRAND FALLS
A large, multi-tiered waterfall with a chocolate color was produced by the volcanic discharge from Merriam Crater. Grand Falls, which is located in the Painted Desert of the Navajo Nation, is 30 miles from Flagstaff. Moreover, Grand Falls is more than 55m high and is taller than Niagara Falls.
Be it a great rift in the ground, a towering sandstone spire, or preserved structures from indigenous cultures, Arizona offers a wide variety of famous and impressive landmarks. A road trip is the perfect way to get familiar with what this Copper State has to offer!