As a long-standing fixture of the landscape, water parks have recently increased their popularity in their enclosed form. Approximately 85 million visitors each year go to one of the 1,300 splash parks in the United States.
There are many water parks in Arizona where you can cool down and enjoy some leisure from the heatwave. Take a look at some of the best water parks in Arizona and discover new experiences with your family.
1. Great Wolf Lodge, Scottsdale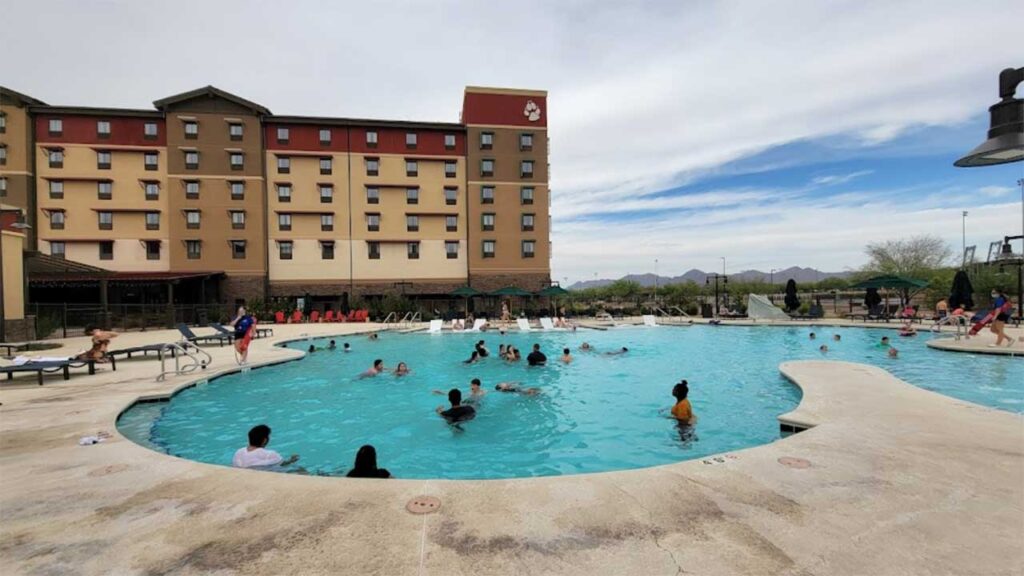 Are you looking for the most exciting water park in Arizona? Look no further. First place in this competition goes to the Great Wolf Lodge! An indoor water park, colossal water slides, a hot tub, a lazy river, and a splash pool are all available to keep you entertained at any time of the day.
The Great Wolf Lodge will never let you down when it comes to water park fun and thrills. Besides that, you can also visit their tourist attractions, including a climbing wall, arcade, a miniature golf course, and resort homes.
2. Oasis Water Park, Phoenix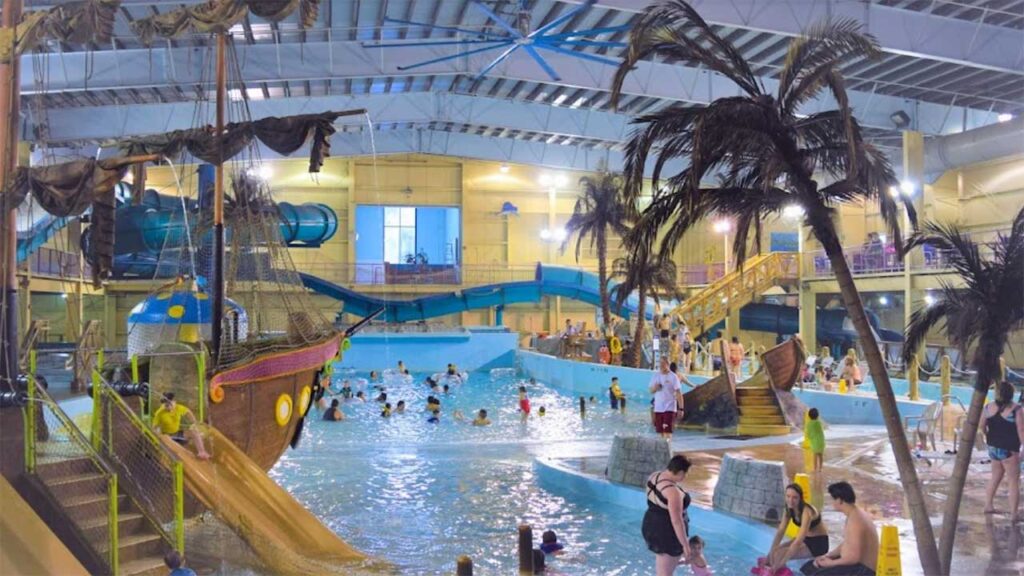 If you are looking for the best water park in Phoenix? Then our next location is a perfect one for you! The Oasis Water Park covers 7 acres. Also, it has a huge oasis wave pool, 8-story thrill slides, waterfalls, kiddie pools, and a 35-person hot tub.
Besides, it has a side-by-side active river in the Salt River Valley. It can be a perfect mixture of your recreation and relaxation. Also, you can enjoy your tiredness with a soothing sip of juice and can eat yummy food at the oasis bar and grill.
3. Hurricane Harbor, Phoenix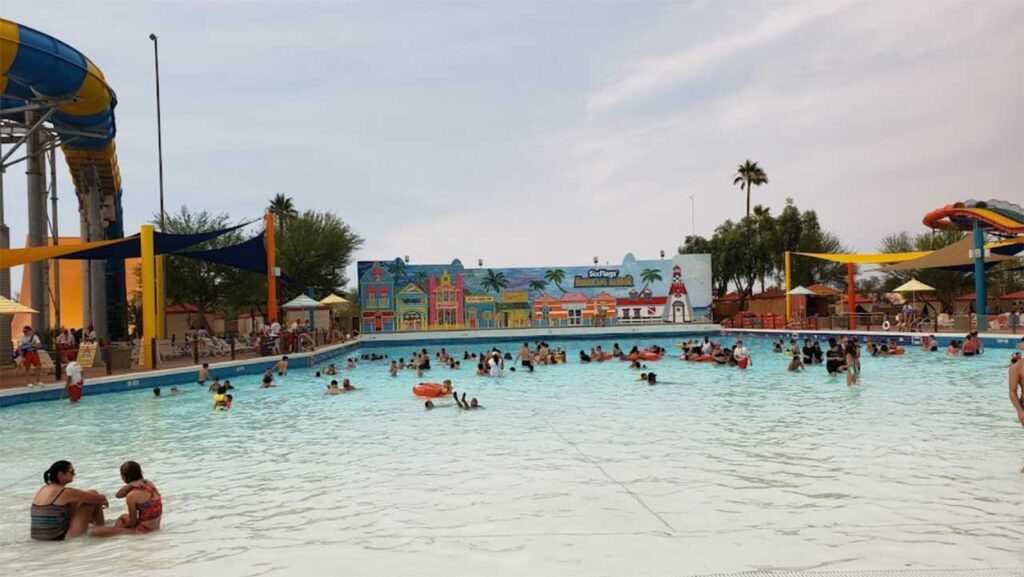 The third one that comes on our list is Hurricane Harbor, which used to be known as Wet N' Wild Phoenix before it became Hurricane Harbor. This water park in Arizona will never pass up a chance to provide you with an exciting experience if you are looking for something extra for your family.
Water park activities at Hurricane Harbor are suitable for individuals of all ages, with a diverse selection to choose from. Wet n Wild is Arizona's most exciting and largest water park, including spectacular splash parks and thrilling water slides, wave pools, and soothing lazy rivers.
You might also like these theme parks in Arizona.
4. Desert Oasis Aquatic Center, Chandler
If you're looking for a low-key location to splash about and explore, Desert Oasis Aquatic Center is the place to go. This incredible water park is 25 yards in length. Water slides, an 8-lane pool, a drop slide, a volleyball court, a zero-depth entry play zone, a raindrop, and a spraying whale are attractions. In addition, swimming lessons are available.
5. Golfland Sunsplash Water Park, Mesa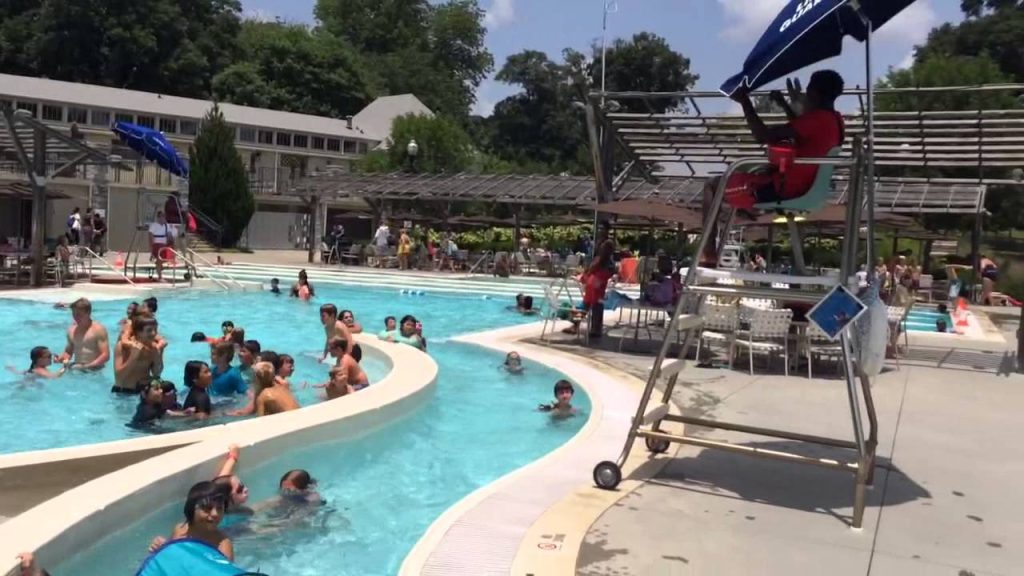 Suppose you like the thunder falls or the double dare. In that case, you will enjoy our next finding, the famous water park in Arizona, Golfland Sunsplash Water Park. There are some of the most exhilarating attractions at the Golfland Sunsplash Water Park, including vertical free falls and seven-story drops.
A wave pool, activity pool, kiddie slides, and a lazy river of 800 feet are also available for guests' enjoyment.
6. River Ranch Water Park, Phoenix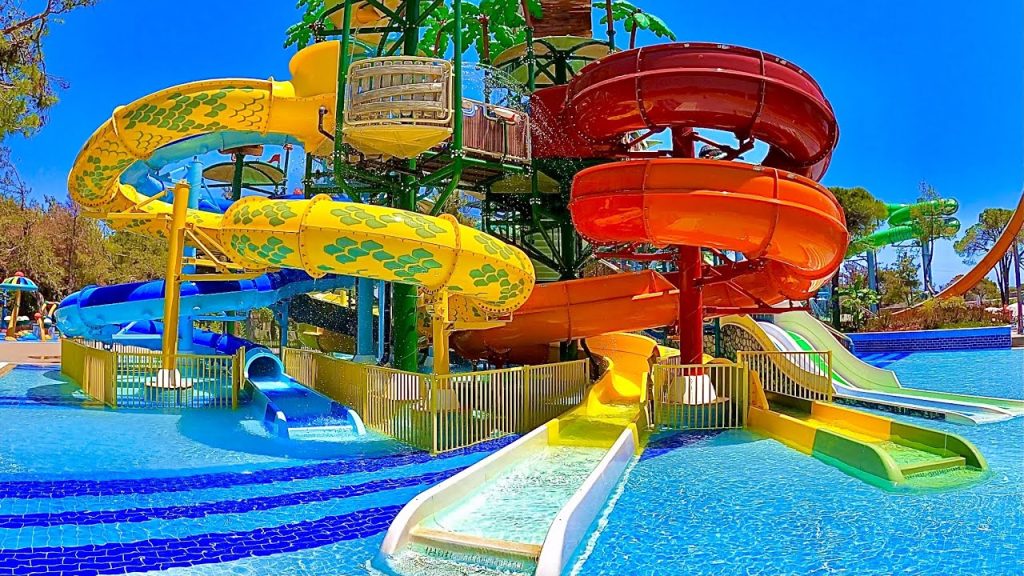 It is located inside the Pointe Hilton Squaw Peak Resort, called River Ranch Water Park. The Phoenix Mountain Preserve may be seen in the distance from this incredible water park, which spans 4 acres. Your family will have a great day with the numerous relaxing poolside activities and the water slide available.
These are the best amusement parks in Arizona.
7. Big Surf Water Park, Tempe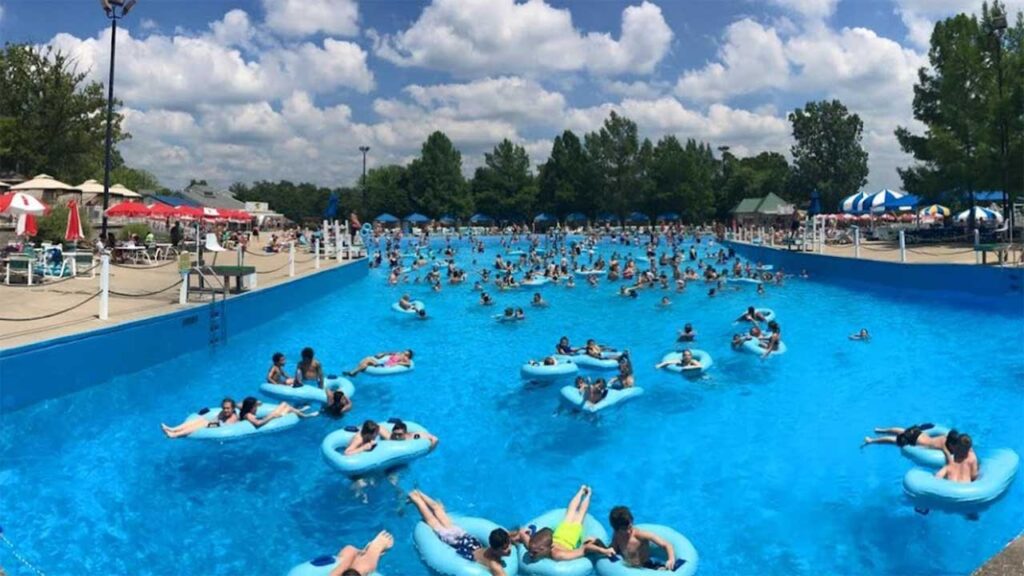 The next water park in our series will be of historical importance if you are looking for one.
The Big Surf Water Park, located in Tempe, Arizona, first opened its doors to the public in 1969. The original wave pool, built with 2.5 million gallons of water, is the most popular tourist attraction. For the little ones, there is a kiddie pool with many exciting water slides to choose from.
Surfing lessons are available at the Big Surf Water Park, which is readily accessible. Direct them over the horizon to the black hole if you are still not pleased with the results. Dropping through a tunnel is the highlight of this thrilling tube ride.
8. Mesquite Groves Aquatic Center, Chandler
In addition to an outdoor playground with two diving boards, a water vortex, a family pool, a lazy river, toddler slides, and a competition pool with two water slides, the Mesquite Groves Aquatic Center also has a large Blue Bucket to let you relax and cool down. A large shaded area with pool chairs is also available for you to take a quick break or sleep.
9. The Hyatt Regency Resort and Spa at Gainey Ranch, Scottsdale
Visiting the Hyatt Regency Scottsdale Resort is highly advised if you wish to elevate your water park experience to a higher level of elegance. Twenty fountains, ten pools, forty-five waterfalls, a beach with beach chairs, and a three-story superfast water slide are among the amenities of this luxury water park.
10. Salt River Tubing, Mesa
To get higher adventure and excitement, you might consider going tubing down the Salt River, crawling through the Tonto National Forest in a tube, getting closer to some of Arizona's most breathtaking landscapes. But keep in mind that to crawl inside a tube, you must be at least eight years old and at least four feet tall.
11. The Splash Zone at Enchanted Island, Phoenix
It is a water park in Arizona with an aquatic oasis specifically intended for younger children. Water mushrooms, dropping buckets, flower showers, and other elements are included. If you are still dissatisfied, take a leisurely bike or canoe trip to relieve your boredom!
12. Monsoon Park, Scottsdale
It is possible to surf 11 acres of waves with 100 waves per hour on this beach! It's impossible to list all the fun things you can do on-site, but some examples include ping pong tables, volleyball courts, hiking paths, and many more.
These water parks will give you a break from your daily monotonic life. So, what are you waiting for? Dress up, take your swimsuits and enjoy your day ahead in these beautiful water parks with your family and friends.