Beaches are quite common in the United States, but white sand beaches? Not so much. White sand beaches are magnificent beaches that are usually comprised of quartz and minerals and usually form in special locations. So finding one isn't particularly easy.
However, with stunning coastal states like Florida, Hawaii and California, there really isn't a shortage of white sand beaches in the US. In fact, these states are home to the best white sand beaches in the world, not just America.
So these are the best white sand beaches in the US.
1. Pensacola Beach, Florida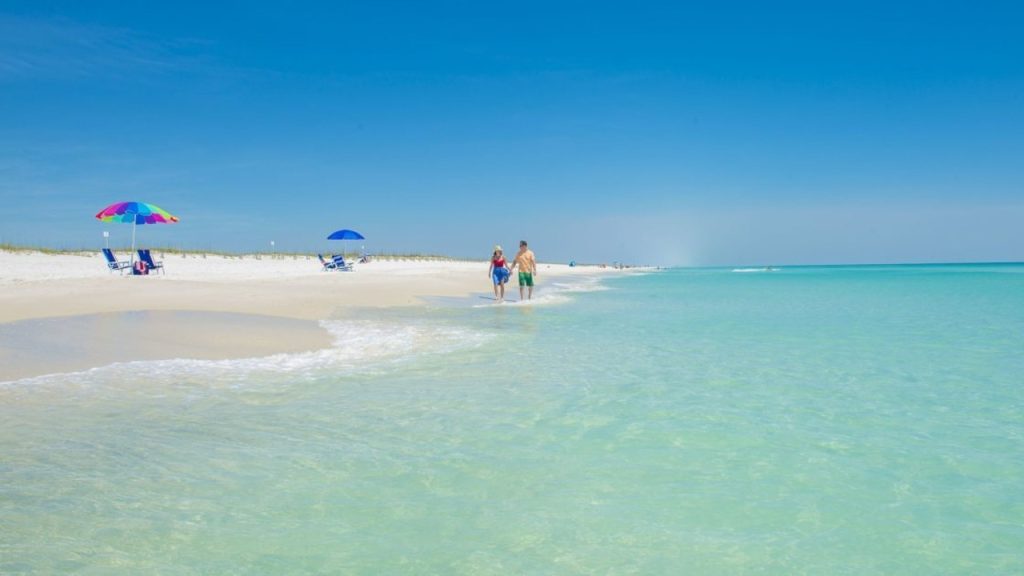 In comparison to many of the top beaches in the country, Pensacola Beach is breathtaking and features dazzling white sands. It is regarded as one of the best beaches in the state of Florida and is well-known for its dazzling white, silky smooth sands, among other things. Sunbathers appreciate the calm old-Florida vibe and mild waves that are ideal for swimming. All in all, it is truly the best white sand beach in the US.
2. Tunnels Beach, Hawaii
Situated on the lovely island of Kauai, Tunnels Beach was used for scenes in the movie "South Pacific", a 1950s classic. When you see the picturesque shore of white dunes, which is bordered by beautiful palm trees with precipitous rocks ahead, you'll know why it is one of the most popular beaches in Hawaii.
3. Kaanapali Beach, Hawaii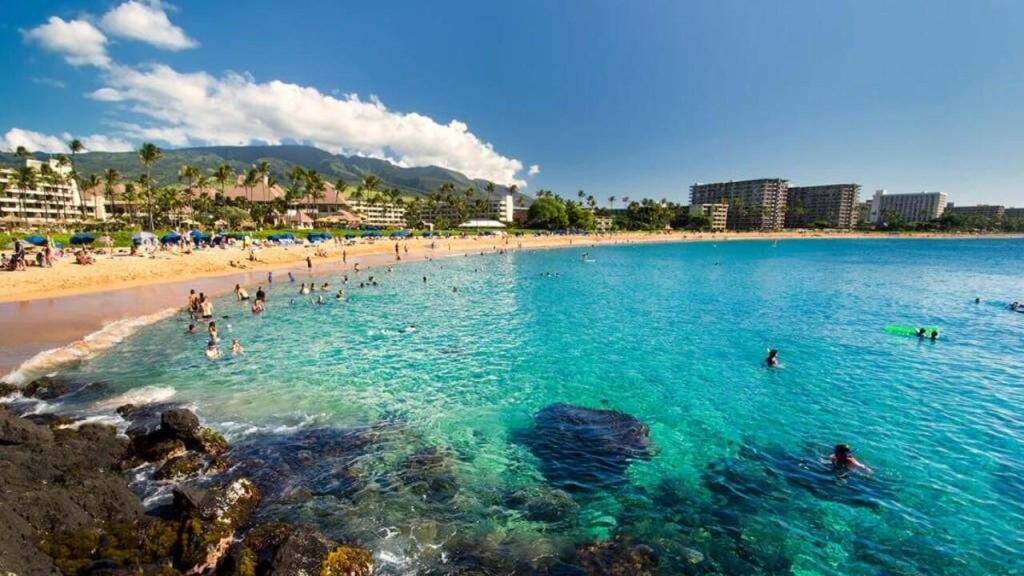 The region of Maui is home to one of the most beautiful white sand beaches in America. The silky beaches of Kaanapali, formerly a retreat for the state's royalty, and its emerald waters now entice visitors to engage in a wide range of amenities, from drinking to lounging, surfing, swimming and cliff jumping.
Check out these highest ziplines in the US.
4. Flamenco Beach, Puerto Rico
Flamenco Beach lacks opulent hotels, gaming zones and restaurants, but it does offer a particularly peaceful atmosphere, free of congestion, overcrowding and violence. Perhaps the best beach in Puerto Rico, has soft white sands that extend across the bay, which features deep turquoise waters, perfect for diving and snorkeling.
5. Coronado Beach, San Diego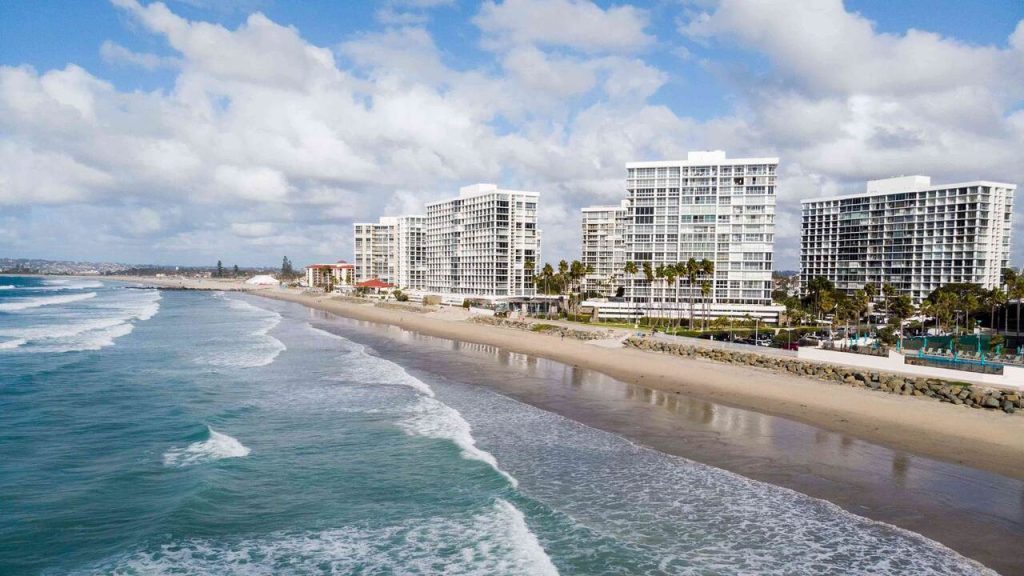 The highlight of Coronado Island in San Diego is the mile-long stunning white sand beach located in that area. The sands of this beach glitter like gold when the sun shines upon them, because of the high levels of silver and minerals. Additionally, Coronado Beach doesn't only provide breathtaking natural beauty, but also a variety of amenities, making it one of the best white sand beaches in the US.
6. Clearwater Beach, Florida
Clearwater Beach is renowned for its immaculate white sands and beautifully turquoise waters, and is one of the biggest attractions on the Gulf Coast of Florida. Enjoy the vibrant environment to the fullest, while relaxing in the warm sunshine, looking for lovely shells or engaging in other outdoor activities like paragliding, surfing or river cruises, while also looking out for dolphins.
Take a look at this list of the cleanest rivers in the US.
7. Orange Beach, Alabama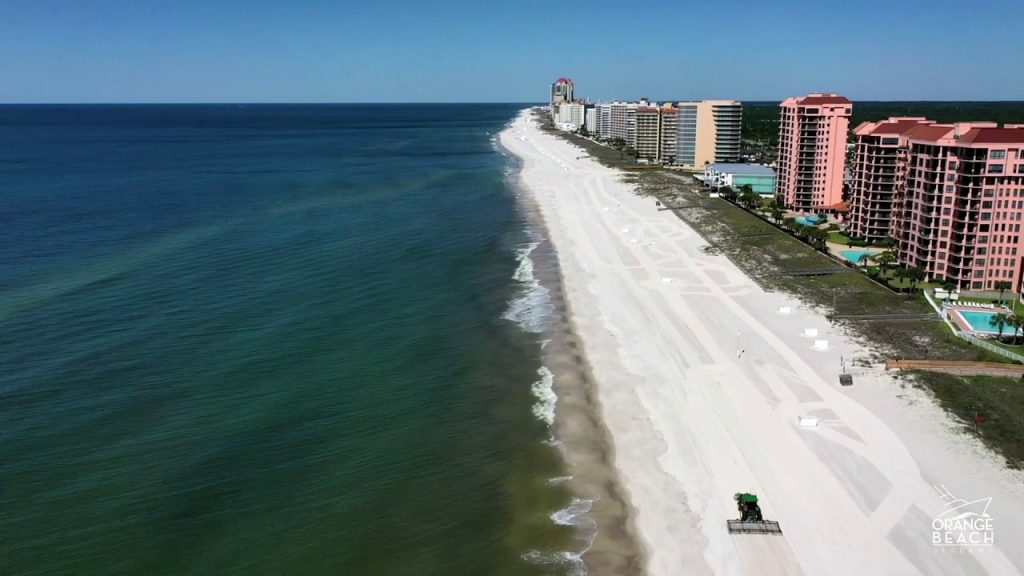 There are almost 9 miles of white sand at Orange Beach, which is situated in a particularly scenic part of the Gulf of Mexico. In this beach, silica composes the majority of the sands, giving it a bright white color that glows in the sunlight. It boasts the picturesque Gulf of Mexico and profound fishing expeditions.
8. Carmel Beach, California
In Carmel Beach, situated in California, the natural beauty never ends—from the dolphins and marine mammals swimming in the Ocean to the beach goers surfing the waves. Moreover, it provides breathtakingly magnificent golf courses, ideal places for accommodation, along with other amenities.
9. Cannon Beach, Oregon
One of the primary reasons behind Cannon Beach's placement among the most beautiful beaches in the world by National Geographic Magazine was its kilometers of fine-sand beach and spectacular coastline, which featured tides breaking against towering boulders. Being one of the best white sand beaches in the US, it is one of the most popular tourist destinations in Oregon.
10. Siesta Key Beach, Florida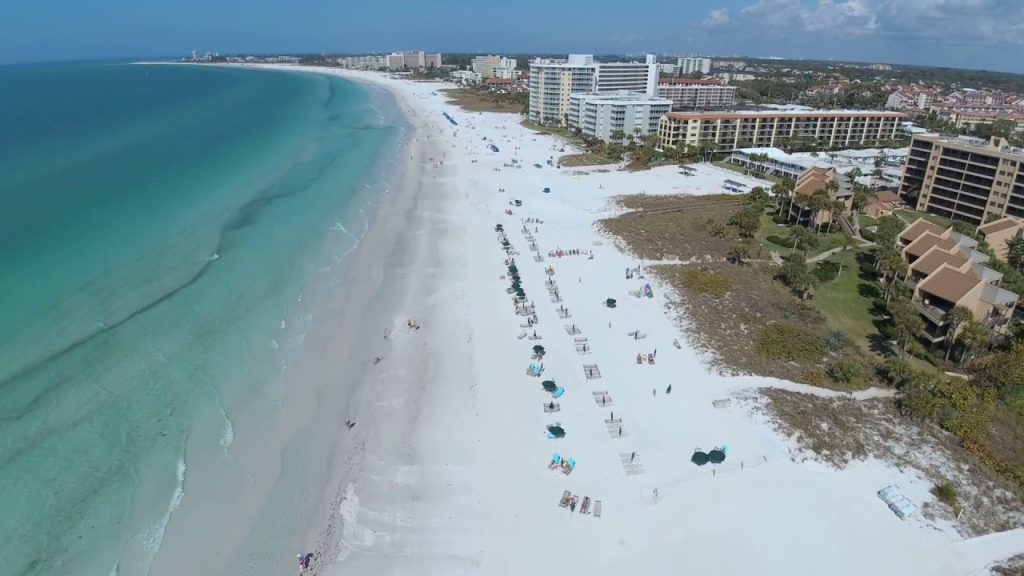 Just like the start of this list, it's only fitting that it ends with a white sand beach from Florida as well. On Siesta Key, the dunes are so delicate that you might mistakenly believe that you are putting your feet in icing. But in reality it's due to the fact that the sands are almost entirely composed of silica that has been finely crushed.
11. Shi Shi Beach – Olympic National Park, Washington
On the Olympic Coast of Washington, you'll find the wild and remote Shi Shi Beach, which is consistently voted as one of the most beautiful beaches in the country. The trail goes out-and-back, so it's a total of four miles, but at the end, you'll be rewarded with a serene oasis with stunning vistas. The stretch of sandy beach is strewn with twisted logs that, over the course of time, have been worn down by the sun and the waves.
Caladesi has been ranked highly as one of the top beaches in the United States by both Dr. Beach and a number of other reputable publications.
The phrase "pristine perfection" has been used to describe it. It is possible to access Caladesi Island by taking a ferry from Honeymoon Island in Clearwater. Caladesi Island boasts exquisite swirls of soft white sands and excellent beachcombing opportunities along the stretch that juts out toward the Gulf of Mexico.
Sandy Neck Beach, which is located in the town of Sandwich on Cape Cod, is only a little over an hour's drive away from the city of Boston, making it a convenient day trip destination. It has a shoreline that is six miles long and has protected waters where one can go swimming to cool down. If you go beyond the beach, there is a lot more for you to discover, such as forests, cranberry bogs, and wetlands.
Florida and Hawaii are definitely the standout states for enjoying beautiful white sand beaches, featuring the most well-known ones. However, if you want a blend of luxury and relaxation, then Californian white sand beaches like Coronado Beach and Carmel Beach are great options.