Beaches are a wonder of nature. Though there are fantastic beaches in the world, you can enjoy countless beautiful beaches with scenic sea views and top-notch amenities in the US.
The pleasant waters and clean sands will calm your mind, and you can even do different outdoor activities. To help you choose your next sandy destination, here is the list of the most beautiful beaches in the US.
1. Coronado Beach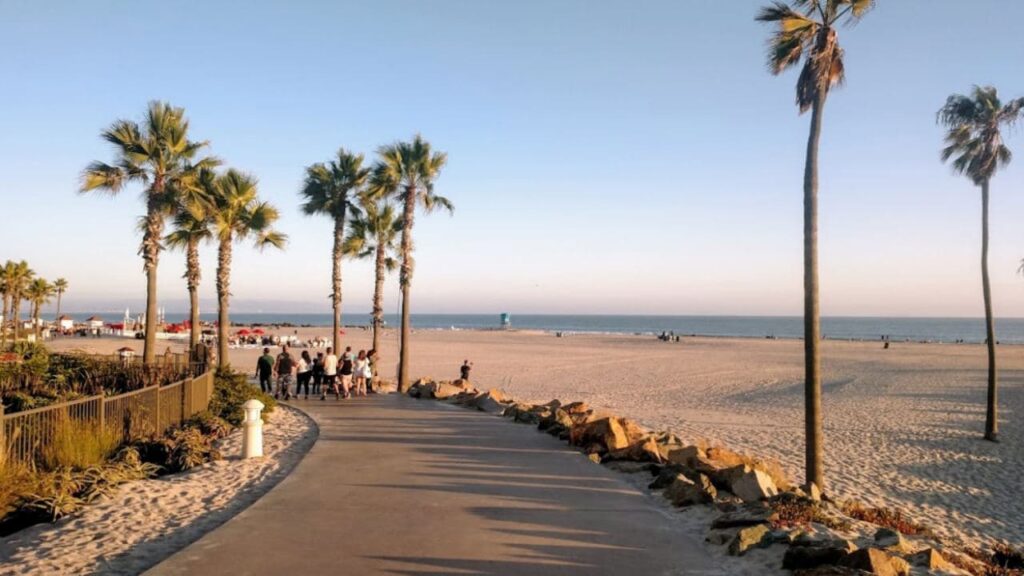 First on the list is the popular beach, Coronado Beach. It is home to 4 distinct beaches: Coronado City Beach, Tidelands Park, and Centennial Park. The beach is well known for its presence of mica.
Due to the presence of this exclusive substance, the sand of the beach seems like it is glittering gold in the sunshine. It is the ideal beach for swimming, surfboarding, skim boarding and other relaxing activities.
However, scuba diving is not allowed in Coronado Beach. Besides the beach, you can visit Tidelands Park and find picnic tables, playgrounds and volleyball courts to try out more enjoyable activities.
2. Clearwater Beach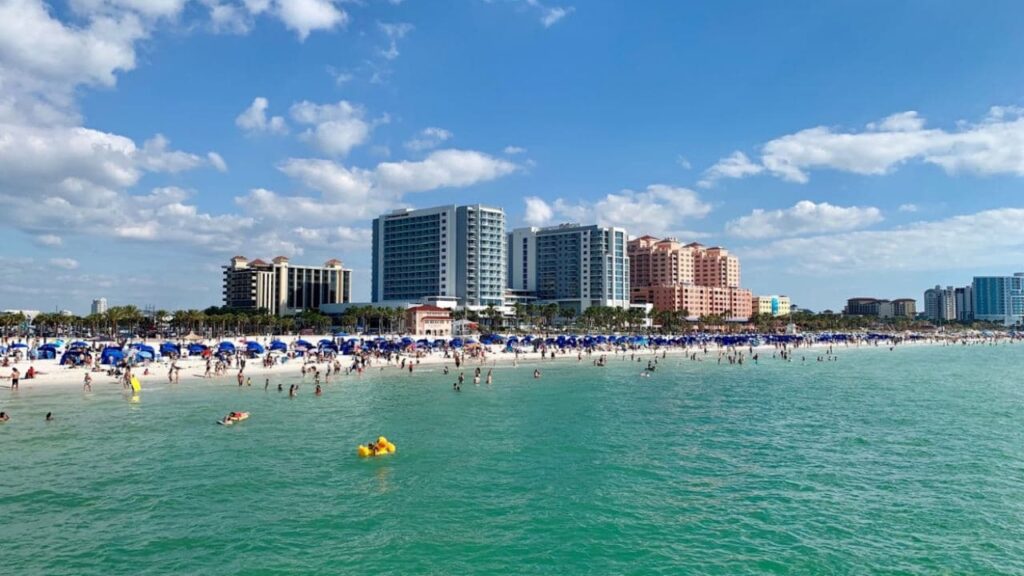 To see Florida's well – known pristine white sands and cerulean waters, you can visit Clearwater Beach. Located in the sunny Gulf of Mexico, you can enjoy sunbathing, boat tours, dolphin sightings and more on this incredible beach. Visitors know this beach as the regular hub of activity. The special highlight is the annual Clearwater Jazz Festival.
If you get the chance to visit the beach during this festival, don't forget to attend the celebration of live music and street shopping. There are innumerable restaurants along the shoreline, so you can go on a shopping spree.
3. Hanakapiai Beach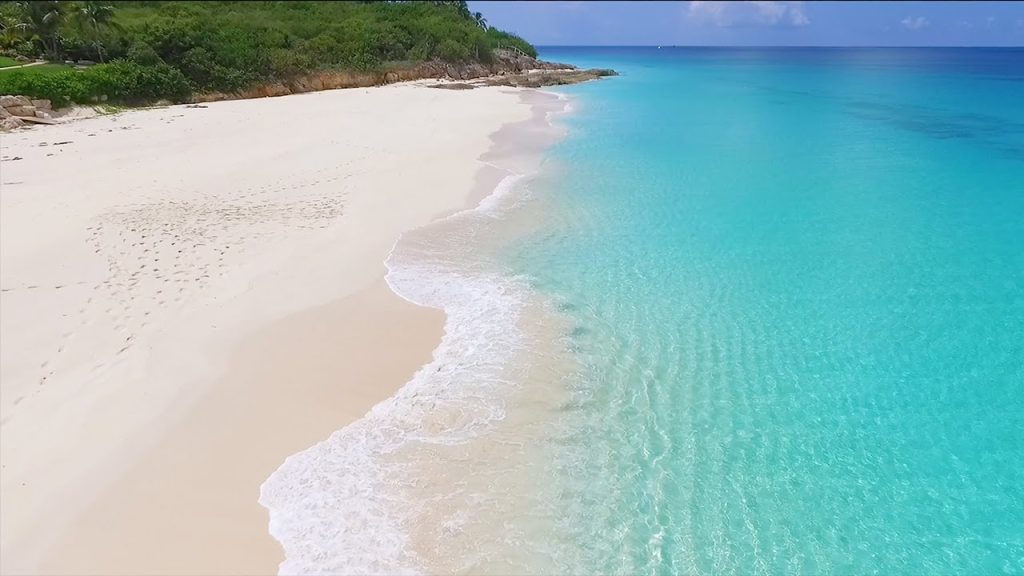 Do you dream of spending time meditating by yourself on an isolated beach? Your best option is Hanakapiai Beach, located on the Napali Coast. Visitors can reach this incredible beach only by foot. Through a trailhead for a 2-mile hike, you can find this beach located in Kauai, Hawaii.
You can park your vehicle in the parking area and start your journey on foot. Roughly, it will take about 2 hours to reach the beach from the main road. You will need to cross a river and the trail is rocky as well.
So, for pro-hikers, it is the best place to enjoy a getaway. A downside of visiting this beach is that, due to strong currents and riptides, swimming is strongly discouraged by the authorities most of the time.
You would love to read about these longest beaches in the US.
4. Sea Camp Beach
Tucked away on Cumberland Island, Georgia, is a massive undeveloped beach named Sea Camp Beach. Located on the Atlantic side, you will find a variety of shells that are truly wonders of nature's design. For beach combing, this beach is the perfect place to look for wonders.
You might even find shark teeth! Besides beach combing, you can enjoy other activities including fishing, boating, stargazing and more. Another fun activity, you can rent a bicycle at the Sea Camp Dock and go for a ride along the shoreline.
5. East Beach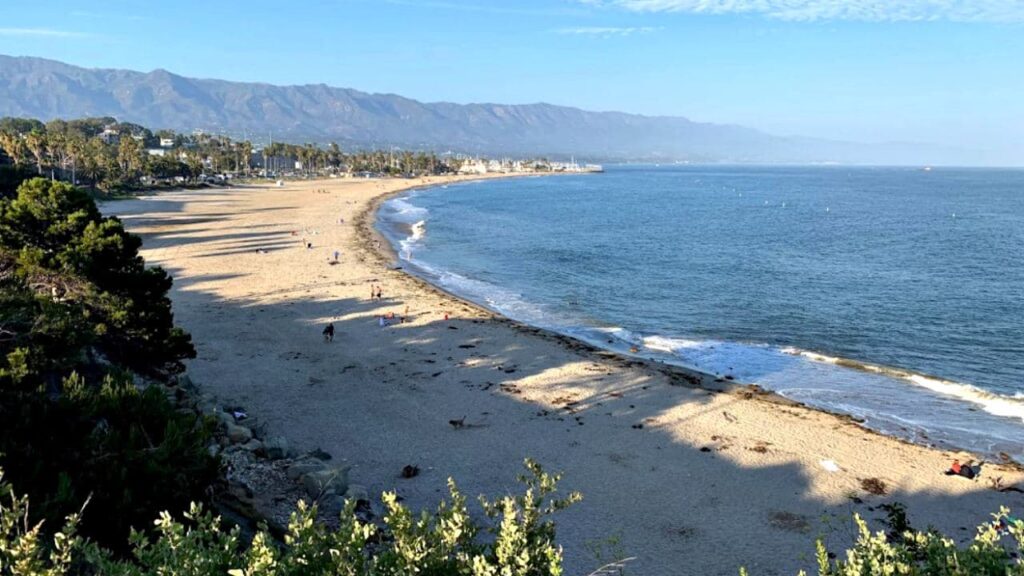 In California, East Beach is the wonderful beach on the eastern end of Santa Barbara. There are picnic facilities, children's playground, volleyball courts and picnic spots available throughout the beach.
Through a bike path and a sidewalk pass from the beach, you can visit the other city beaches in the area. You can find a boathouse to rest. It offers lockers, showers and a weight room. A warning beforehand is that alcohol is prohibited on the beach.
6.1000 Steps Beach
Laguna's one of the largest beaches is 1000 Steps Beach. It is famous for its long and steep staircase that visitors need to climb to reach this remarkable beach. Even though you need to climb 230 steps, the climb will be worth it. This beach is perfect for snorkeling, surfing, and sunbathing.
You can also enjoy the amenities, including volleyball courts, picnic tables and public washrooms. One of the best attractions of this beach is the large caves at the north and south ends of the beach. For explorers and adventure seekers, this beach is one of a kind.
7. Malaquite Beach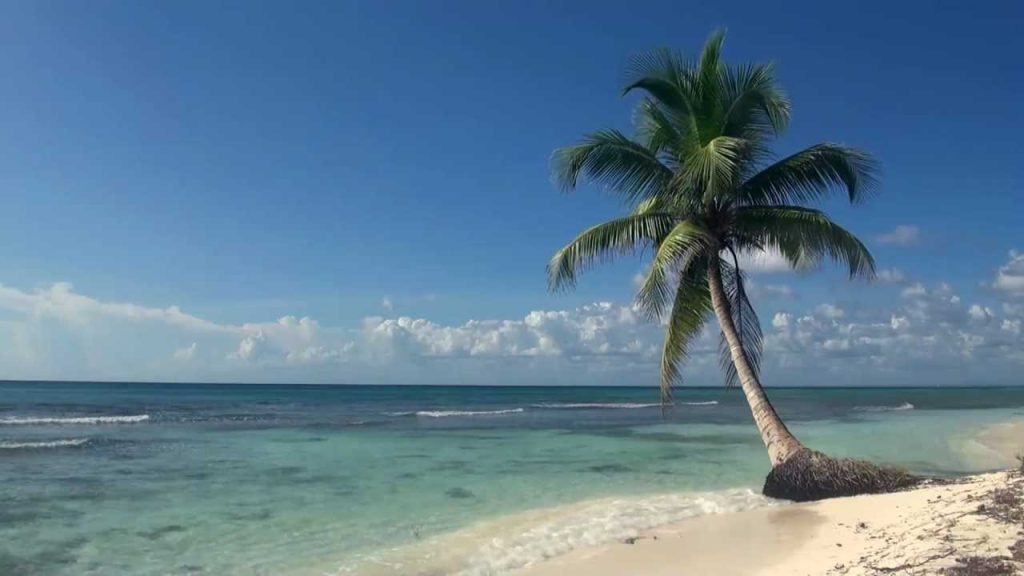 Made up of roughly 5 miles of uninterrupted white sand, Malaquite Beach is an exclusive beach situated near the north end of North Padre Island, Texas. The popular activities to do at this beach are kayaking, paragliding, and windsurfing. An advantage of visiting this beach is that it is rarely crowded.
You can visit the visitor center that displays the local history and wildlife. A gift and snack shop are also available next to the center. This beach is the ideal place for campers as well. At the Malaquite Campground, there are many semi-primitive campsites.
8. Nags Head Beach
For a traditional beach experience, you can visit Nags Head Beach. With its 11 miles of sand, you can enjoy beach combing to your heart's content. If you are looking for some beach adventures, this beach offers you tons of activities to do.
You can snorkel around the old shipwrecks in the area, go kayaking or be mesmerized by dolphin watching. One thing to note down is that for fishing in the area, you need a fishing license. So, for fishing, you can go to the 2 public fishing piers available.
9. Ocean City Beach
In Ocean City, you will come across City Beach that consists of uninterrupted 10 miles of well-maintained sand and sparkling clean water. The excellent waves of this beach attract surfers and boogie boarders to enjoy a pleasant natural time.
There is a separate beach section reserved for surfers. Ocean City Beach is a family – friendly beach where weekly events are hosted during summer. You will find outdoor showers and public washroom facilities near the beach. Additionally, only a few steps away from the beach there is a large broad walk to enjoy a refreshing walk.
10. Ocracoke Beach
The main aspect of a beach is its serenity. Ocracoke Beach is all about serene beauty and natural charm. Situated on the Outer Banks of Ocracoke Island, North Carolina, you can reach this beach by Highway 12.
This undeveloped beach is aloof from the typical man's interference. You can sunbathe, go fishing or kayaking, enjoy surfing and more activities without any disturbances.
The beach is home to diverse water species including shellfish, turtles, fishes and more. If you are lucky one, you might even catch a glimpse of wild horses which are found in the area.
11. Ogunquit Beach
With its magnificent location in Maine, Ogunquit Beach offers a long peninsula of aqua. This beautiful beach forms a natural barrier between the Ogunquit River and the Atlantic Ocean. When you visit this beach, you have to try out the popular activities, including body surfing, beach combing, swimming and sunbathing.
You can even try bird watching and catch glimpses of many species of birds. For your convenience, there are chairs, flotation devices and umbrellas available to enjoy relaxing activities. You can rent these and even use public facilities such as picnic tables, boat launch, outdoor showers and more amenities!
12. Orange Beach
In the Gulf Shores of Alabama, there is a 32 mile of beach named Orange Beach. The soft white sand with the splashy waves is the ideal place to relax and let go of the chaotic life. Sunbathing and building sandcastles on this fantastic beach will de-stress you. Orange Beach is home to the largest artificial fishing reef in America.
Deep sea fishing expeditions are enjoyed by the adventure lovers. You can either rent a boat or a charter to move closer to the deeper part of the waters. Additionally, there are other adventurous activities as well, including paddle boating, parasailing, diving, jet skiing and more.
13. South Ocean Beach
South Ocean Beach is the perfect place to explore the wild side of the Atlantic Coast. Located on beautiful Assateague Island, this beach is popular for being home to extraordinary herds of wild horses. These beautiful horses are the main attraction for visitors to revisit the area.
This beach is also the ideal spot for crabbing, surf fishing and clamming. Many swimmers are attracted to this beautiful beach because of the boasting waves in the mid-Atlantic, making it an absolute paradise for them.
14. The Cove Beach
The most famous beach in Cape May, New Jersey is The Cove Beach. With its gray sand and a refreshing atmosphere, it is among the favorite places for visitors in every season. During the summer months, you can enjoy sunbathing, swimming, kayaking and more.
For the cooler months, you can enjoy beach combing, fishing and bird watching on this picturesque beach. To add aesthetics and beauty to the area, there is a visible lighthouse from the beach. During the night, the flag-lowering ceremony is a must-watch.
15. Atlantic City Beach
Home to the world – famous Atlantic City Boardwalk, Atlantic City Beach is one of the most popular spots for Americans. This beautiful beach has the best of both worlds. On one side, there are the magnificent ocean views and on the other side, there is a wide variety of stores.
You can find candy stores, boutique shops and more. On the beach, you can enjoy surfing, fishing, and kayaking. For adrenaline chasers, windsurfing and parasailing are the best options.
Through the broadwalk, you can visit different hotels, amusement parks and restaurants. There is something for everyone!
16. Kauai Beach
Visitors can anticipate enjoying distinctive beach experiences while visiting this Hawaiian island because of Kauai's numerous untamed, undeveloped settings. Visit Polihale State Park, Tunnels Beach, and Ke'e Beach for unmatched views of the renowned Napali coast.
For those who desire easy access to services without compromising nature, Hanalei Bay is the island's premier resort location and also offers stunning mountain views. For the finest swimming conditions, think about going during the summer months since Kauai's waters can be extremely choppy during the winter.
17. Destin Beach
Destin, which is in the Florida Panhandle, is home to miles of gorgeous white sand beaches. While Henderson Beach State Park and Grayton Beach State Park offer nature paths on top of gorgeous white sand beachfront, The Shore at Crystal Beach Park is a site for swimming and relaxing that is in perfect condition. Due to the fact that Crab Island is a sandbar and can only be reached by boat, it is a beautiful and unique section of beach.
18. Maui
Visitors swarm to Maui for its abundance of stunning island beaches. Wailea Beach and Kaanapali Beach have wide shorelines that are must-sees, but smaller Napili Bay Beach and Hookipa Beach Park are preferable for those looking for a more sedate experience.
Be it summer or other seasons of the year, you can visit beaches for a getaway. Due to the coastline location of the US, the beaches are spread out over 30 states. Whether you are an adventure seeker or looking for a pleasant bonding time with nature, the beautiful beaches in the US are the place for it all!