Did you know there are 169 active volcanoes found in the US? Even though a handful have frequent eruptions, most of them have been calmly sitting quietly for over thousands of years.
If you are interested in looking into the topics of active volcanoes or want to hike in the areas, then check out this list of active volcanoes in the US.
1. Lassen Peak, CA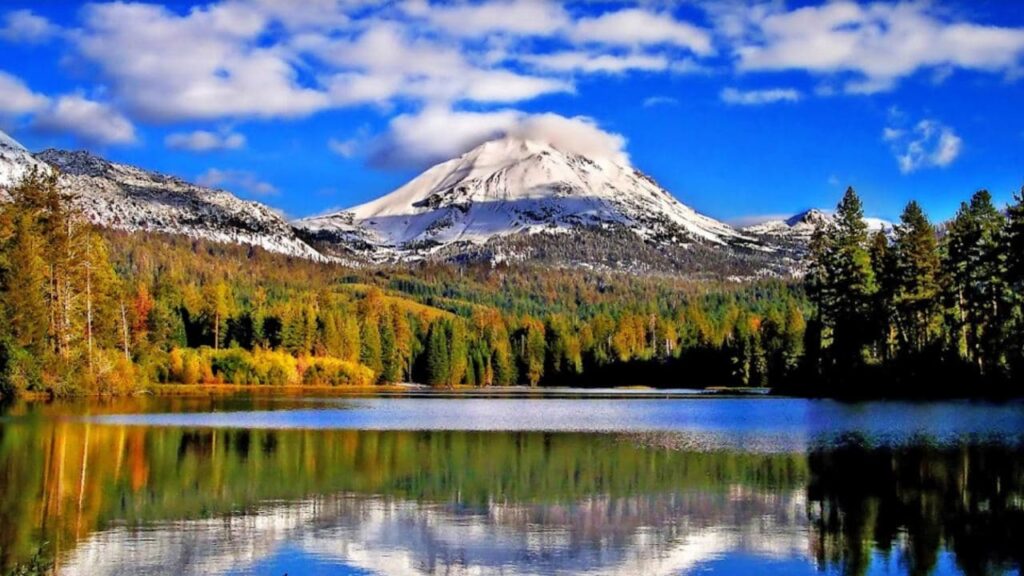 Lassen Peak in California had a notable eruption in 1915. The eruption caused debris of ash to fall in a 20-mile radius. The entire area of Lassen Volcanic National Park has been marked as the place of active volcanic activity for over three million years.
Geologists have found proof of this through finding several fumaroles, bubbling mud pits and springs throughout the area. Even if Lassen Peak has not caught the eyes of the geologists with any recent eruptions, they predict a future eruption may occur.
2. Mount Hood, OR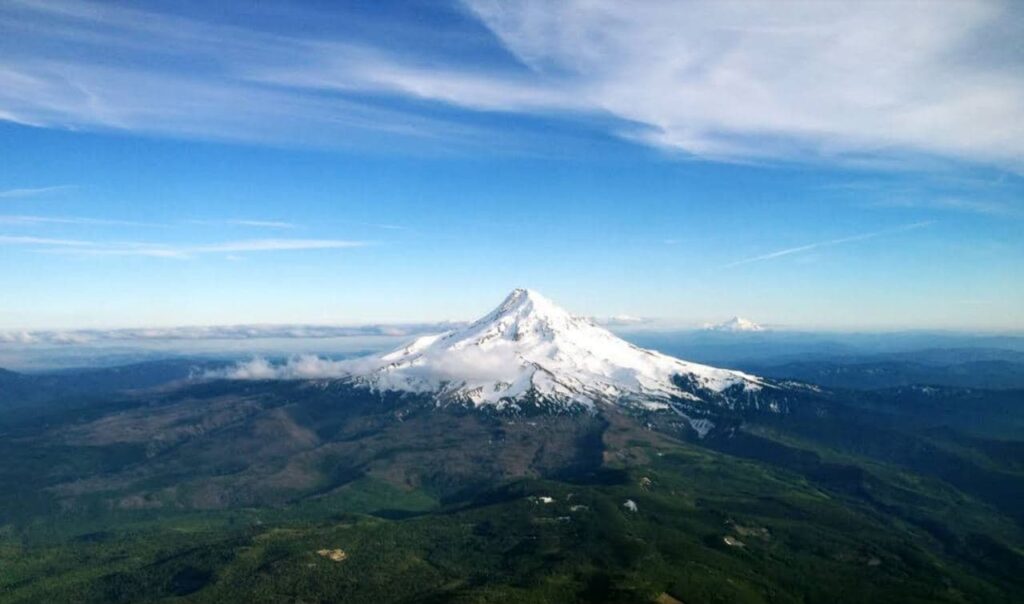 In Oregon, Mount Hood has been reported to show some explosive activity in the past 1500 years and even now, it has a potential threat to exploding lava. This mountain of 11,000-plus feet can be climbed to the top over the entire year. Usually, the ascents are reported to occur from May to June.
If you want to witness the explosion, you can stay in the Historic Timberline Lodge for a while. Or, you can hike through the sprawling trail surrounding Mt Hood National Forest.
3. Mount Rainier, WA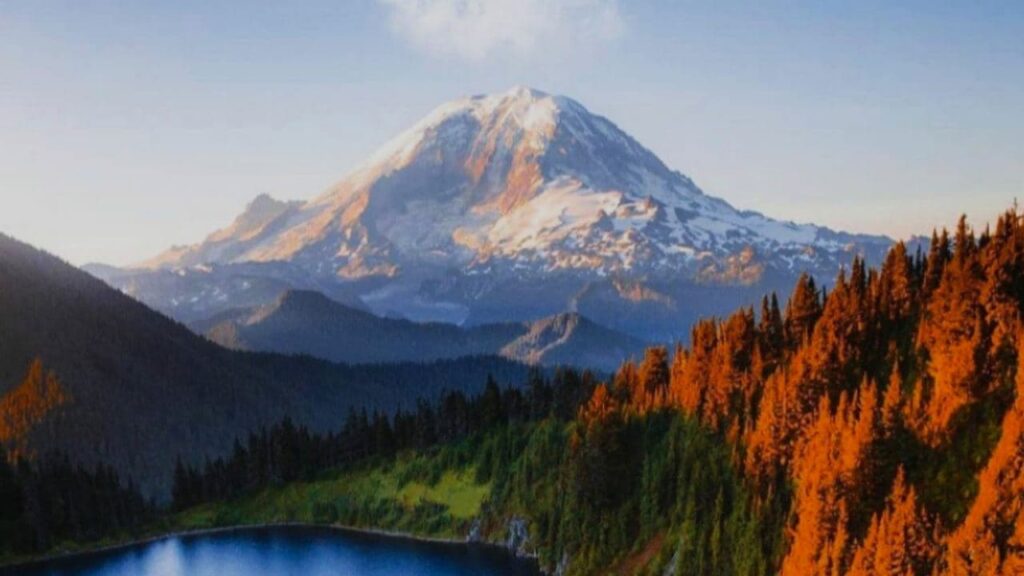 You might have come across the information that Mount Rainier is a large stratovolcano situated in Washington. But did you know that it is considered to be the most threatening volcano in the Cascades?
The alarming thing is that a huge population resides in areas like Seattle and Tacoma, which are near to the mountains. So, geologists have been keeping their eye on this active volcano area to stay aware if they notice any dangers.
The other risky consequence of the mountain is that it can cause faster melting of snow and create mudslides which can cause disasters. Surely, USGS will warn people if they notice any volcanic activity.
Check out these deadliest mountains in the US.
4. Yellowstone Caldera, WY
There are notable eruptions of the Yellowstone Caldera that are still evident throughout the Yellowstone area in Wyoming. In North America, it is the largest volcanic system, and it is studied that major eruptions occurred about 600,000 years ago.
According to scientists, Yellowstone Caldera is considered to be a super volcano, which means it is capable of a massive eruption resulting in the spreading of more than 240 cubic miles of burning magma. However, according to the NPS, the chances of an explosion in 10,000 years is quite low.
5. The Three Sisters, OR
Three Sisters is referred to as a cluster of glaciated stratovolcanoes by the USGS. It sits close to the town of Sisters in Oregon, from which it attained its name. Want to know interesting details about Three Sisters? It is a compound volcano which represents the 3rd, 4th and 5th highest peaks in Oregon.
Moreover, each of the sisters has a different geological makeup which is a wonder of nature. For its exciting fact, hikers visit the area all year round. Another interesting fact about this volcano is that the South Sister is popularly referred to as a great introduction to mountaineering because it can be climbed without technical equipment.
However, it is best to visit the South Sister during late summer or early fall to get the best experience with enchanting views.
6. Hawaii Volcanoes, HI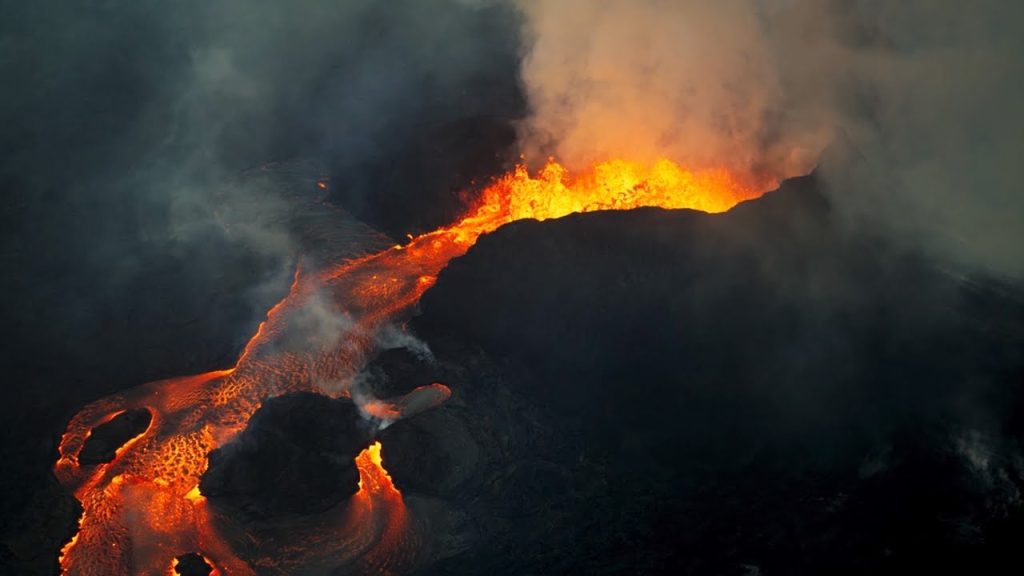 If you know Hawaii as an exotic vacation place, then you must have also heard about Hawaii Volcanoes National Park. This park is home to Kilauea and Mauna Loa volcanoes, which have shown recent activity and currently Kīlauea has shown activity.
Visitors to the park can witness the eruption themselves from a safe distance. The park provides park guides and resources to the visitors to cue them before taking them near to the eruption areas. If you want to have an unforgettable experience, you can book the campsites or cabins in the Hawaii Volcanoes National Park and hike across the mountain areas.
7. Mount Shasta, CA
According to USGS, Mount Shasta is referred to as a towering stratovolcano that erupts every 600 to 800 years. Even though there is no documented eruption evidence, scientists believe that the last eruption of Mt. Shasta took place 200 or 300 years ago.
With a height of 14,000 feet, this mountain is one of the top climbing spots for climbers. The best time to visit this area is from May to June before all the snow coverage melts. Mount Shasta is also included in the Shasta-Trinity National Forest.
8. Mount Redoubt, AK
Did you know that there are about 130 volcanoes on Alaska's borders. Among them, Mount Redoubt is considered an active volcano. From 1989 to 1990, it has had several eruptions over the years.
This caused severe damage to the surrounding aviation and commercial transportation industries. If you want a glance at the underground activity, you can visit Lake Clark National Park and Preserve, which is situated about 100 miles from Anchorage.
9. Mount Baker, WA
Located in Washington, Mount Baker is a recreation source for the entire year. It is also the northernmost volcano which dominates the skyline of Bellingham and Vancouver. According to geologists, the most recent volcanic activity of Mt. Baker was noted in 1975.
During that time, the area was named Sherman Crater, which began showing different signs of eruption, including steaming. Interestingly, Sherman Crater still remained intact, but there has been seen new signs of steam that indicate the volcano's interior.
For backpackers, hiking in the surrounding area gives an incredible experience, especially during the winter when skiing is the best recreational activity.
10. San Francisco Peaks, AZ
The San Francisco Peaks is located in the north of Flagstaff. It is a part of the larger San Francisco Volcanic Field that encompasses 1,800 square miles with over 600 volcanoes. The area is rich in adventurous trails along the Coconino and Kaibab National Forests.
Many more eruptions are expected to take place according to the geologists. Due to different recreational opportunities, many visitors visit this volcanic field year-round. With its varied topography, people hope that there are no dangerous eruptions which might cause damage of this incredible site.
11. Mount Saint Helens, Washington
In Skamania County, Washington, in the Pacific Northwest area of the United States, you'll find the active stratovolcano known as Mount St. Helens. It is located 98 miles south of Seattle, Washington, and 52 miles northeast of Portland, Oregon. It is one of the most dangerous active volcanoes in the US.
12. Mount Shasta, California
Mount Shasta is a potentially active volcano that may be found in Siskiyou County, California. It is located near the southernmost extremity of the Cascade Range. It is the second-highest mountain in the Cascades, and it sits at an elevation of 14,179 feet, making it the fifth-highest peak in the state.
Volcanoes are earth openings that allow steam or lava to erupt through the ground on the surface. This natural phenomenon is fascinating and attracts many tourists to the areas where the volcanoes are sitting. With this list of the active volcanoes in the US, you can dig into more details about the wonderful volcanoes.