Purchasing a new vacuum cleaner might be a difficult decision to make. There are an overwhelming number of brands, designs, and models to pick from, all claiming to be the best for cleaning up after families and dealing with pet hair. While high-tech, self-cleaning robotic vacuum cleaners give the idea that they are fully modern household appliances, these floor-cleaning machines actually date back to the early 1900s.
It was a different world back then, with vacuums consisting of a massive horse-drawn apparatus that cost thousands of dollars to lease. Vacuums are now as common as other domestic appliances such as coffee machines, refrigerators, washing machines, and dryers in most households. This ranking of the best American vacuums of 2022 might assist you in narrowing down your selection if you're in the market for a new vacuum.
Here is a list of the top American vacuum cleaner brands.
1. Riccar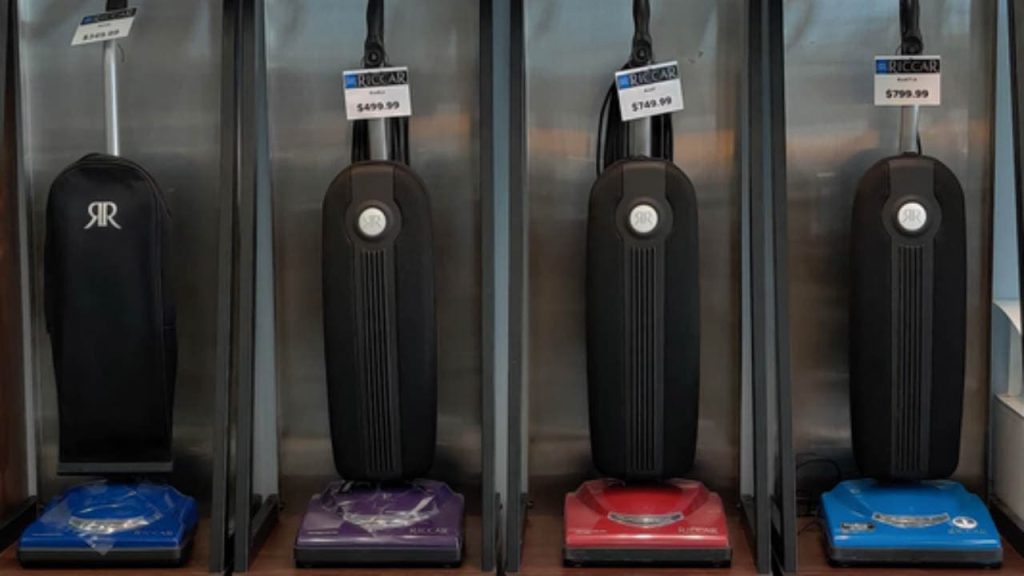 Presently, Riccar is the most popular brand of vacuum cleaner that is manufactured in the United States. Riccar is one of a kind because, in contrast to other corporations that have shifted manufacturing to other countries, Riccar relocated its vacuum production to the United States. Both the Riccar upright vacuums and the Riccar canister vacuums are made in America.
In 1997, the Tacony Corporation constructed its own facility in St. James, Missouri, and began manufacturing upright vacuum cleaners. Prior to this, the company had sourced Riccar vacuums from Taiwan for a period of ten years. Riccar started manufacturing canister vacuums in the United States in the year 2009.
The fact that Riccar creates jobs for Americans is something the company is quite proud of. Moreover, the company's goal is to produce durable vacuum cleaners using labor within the United States.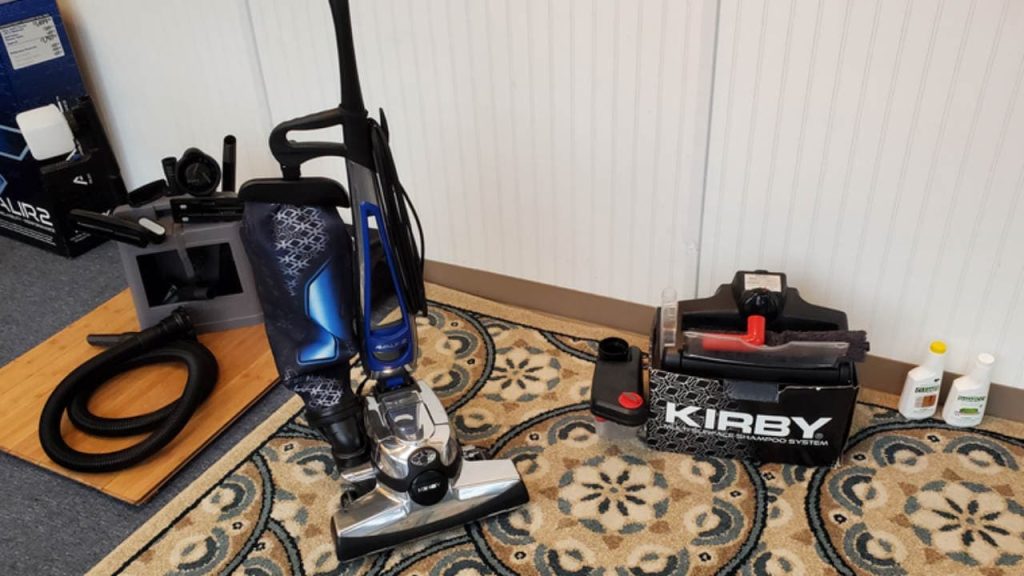 Kirby is America's number one vacuum cleaner right now. It seems that the Kirby corporation has been able to outlive its competitors ever since it was first introduced; since the majority of the appliances manufactured nowadays do not often feature the kind of quality that is intended to survive from one generation to the next.
This organization has already built a solid reputation for itself in the marketplace. Also, they are always looking out for emerging trends that they can include into their business to improve the quality of the products they sell.
3. Rainbow
More than seventy-five years have passed since Rainbow first opened its doors. At this point, you may be positive that you've found what you're looking for in terms of reputation. When using their items, the experience of vacuuming is almost invariably satisfying.
Although it has been sold in other areas of the world, their products are proudly developed and manufactured in the United States of America. The Rainbow's latest innovation is a water filtering system. Because of this innovation, the most recent iteration of the Rainbow SRX was successful in obtaining accreditation from the Asthma and Allergy Foundation of America.
You might also like to know about these American kitchenware brands.
Even though Sanitaire may put the majority of their efforts towards manufacturing commercial vacuum cleaners, one of the things that sets this business apart from others is the fact that their goods may be purchased by private individuals. You have your choice from a number of well-regarded models available from Sanitaire's extensive collection.
One of Sanitaire's finest product is the EON Allergen. It comes with a hermetically sealed HEPA media that can eliminate more than 99 percent of airborne particles that are smaller than 0.3 microns in size. This item has a bag capacity that is greater than 6 quarts, which is an excellent feature. Because it utilizes a twin zipper system, the bag's installation is quick and simple.
Products of Hoover is manufactured in Cookeville, Tennessee, and they immediately leave an impression. In the upright vacuum, the apparatus possesses a very high suction power, each of its two settings being independently adjustable.
Also, the noise level that is produced is less than 70 decibels, which is fantastic for the majority of household settings. There are four different height settings available for the nozzle. The bag also has a capacity of up to 1.1 gallons for holding dirt and other waste.
6. MetroVac
Even though Metropolitan Vacuum may be regarded a more recent company in comparison to others, it is indisputable that they have been able to continuously improve their image over the course of years. To put it another way, they've made significant progress.
According to the firm, their success can be attributed to the support that has been provided by the people of the United States of America, thus they are extremely thankful to its consumers. In recent years, MetroVac has begun to contemplate ideas that are more attractive to consumers. Also, the well-known canisters from MetroVac are undergoing a design transformation right now.
Learn more about the AC Brands in USA that you can rely on.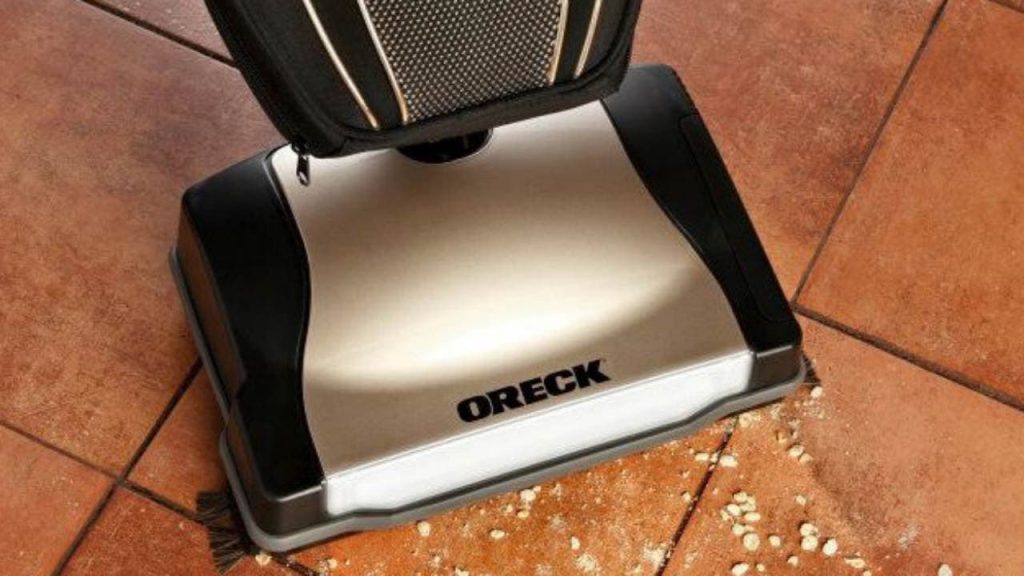 In the beginning, there was just one man with a vision for Oreck, and that man wanted to make sure that cleaning would be made simpler. David Oreck came up with the concept of developing something innovative for the commercial cleaning industry. In the course of the last several decades, the firm has grown to become one of the most successful and well-known manufacturers of vacuum cleaners that is based in the United States.
Shop-Vac is most likely one of the most well-known businesses in the world. Although it hasn't been around as long as some other firms, this company is nonetheless very proud of its American roots despite the fact that it was founded only forty years ago.
Shop-Vac is best known for manufacturing, you guessed it, shop-vacuums. On occasion, they will also produce customized units, in addition to industrial vacuums and their associated accessories.
9. Maytag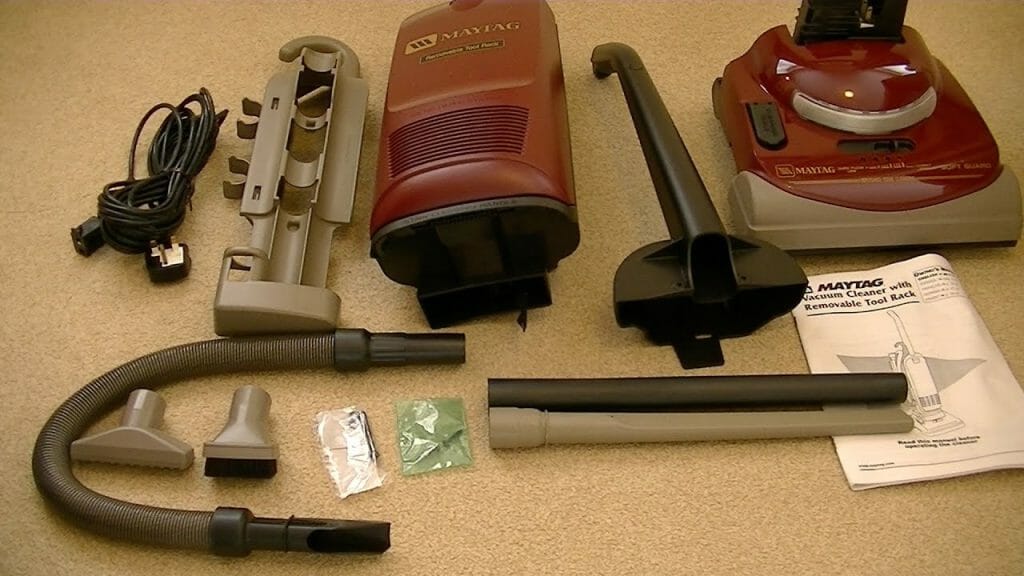 Maytag is one of Tacony's subsidiary companies. These fellas construct dependable uprights for customers that choose strength and longevity above anything else. Their top-tier model, the M1200, is a full-sized upright vacuum cleaner that is intended to be an all-in-one cleaning solution.
Incredible suction is provided by the M1200, which gets its power from a two-motor system that draws 12 amps. Six distinct layers work together to ensure that the filtering is effective. Also, the length of the power chord, which is 35 feet, offers sufficient mobility. The deal is made complete with the addition of the 5-year warranty.
10. Aerus
Aerus is an American corporation that was originally known as Electrocute and has been in business for the past century. That's where the term "lux" originates from, actually. When it comes to floor cleaning, Aerus has extremely specific requirements.
The provision of quality is their primary objective. Aerus may be most known for its role as a distributor of a wide variety of household cleaning equipment, but the company also produces goods for other applications.
11. Tacony Corporation
Tacony Corporation is a manufacturer and distributor of various vacuum cleaners. The company was founded in 1946 and is the umbrella company of several brands. In the field of vacuum cleaners, these are Simplicity, Riccar and Carpet Pro. The company is based in Fenton, Missouri.
12. Eureka Vacuum Cleaner Company
Eureka is part of Midea Group, a Chinese manufacturer of various household appliances. Although the company is now in Chinese hands, it is originally an American brand. It was founded in 1909 as the Eureka Vacuum Cleaner Company by Fred Wardell. Eureka is still headquartered in America: in Medford, Massachusetts to be precise
There are more factors to take into account when choosing the best vacuum cleaner for you and your home than just how easily it can be maneuvered, what extensions it has, and how much suction it has. So from this list, pick the appropriate brand and product.