Science and technology have boosted modern kitchenware to greater levels. The elegance of your kitchen may be brightened by the use of high-tech gadgets. Notably, the truth is that successful brands never stop striving to improve their goods, and customer satisfaction is always their first concern.
You may be spending more but, the investment pays off in the long run since quality products perform better, last longer, and provide you with joy for years to come whether you use them yourself or give them as gifts. But how can you know which brand is the best on the market?
For your help, here is a list of the top American kitchenware brands.
1. All-Clad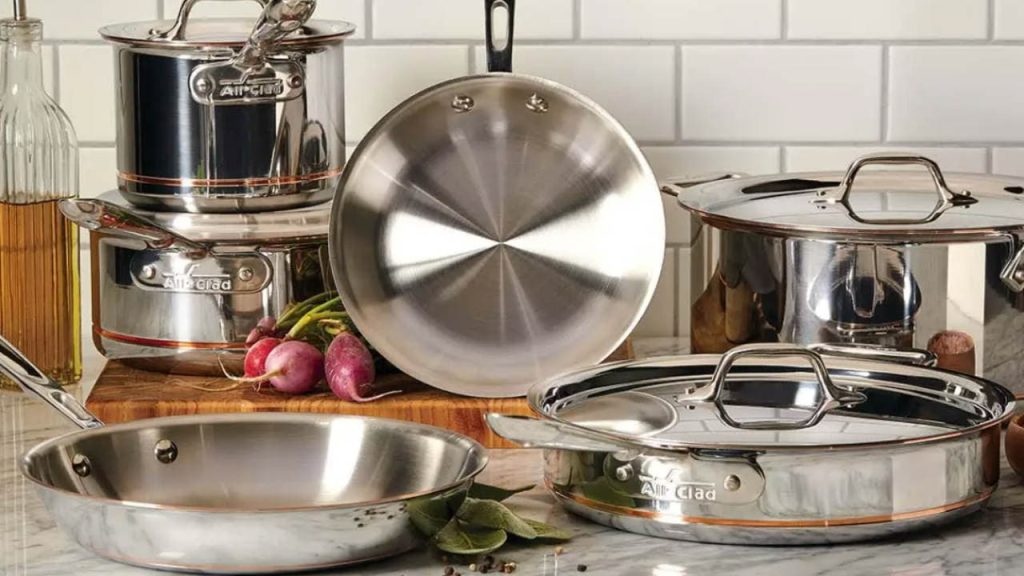 John Ulam created the All Clad company in 1967 which is the best kitchenware brand in the US now. Additionally, All-clad is a cookware company established in the United States that manufactures bonded ovenware, kitchen equipment, and kitchen accessories.
Emerilware is a particular product that is named after a well-known American chef of the same name. The warranty is for a limited period only. It is also handcrafted by American artisans. And the material is metal that has been bonded.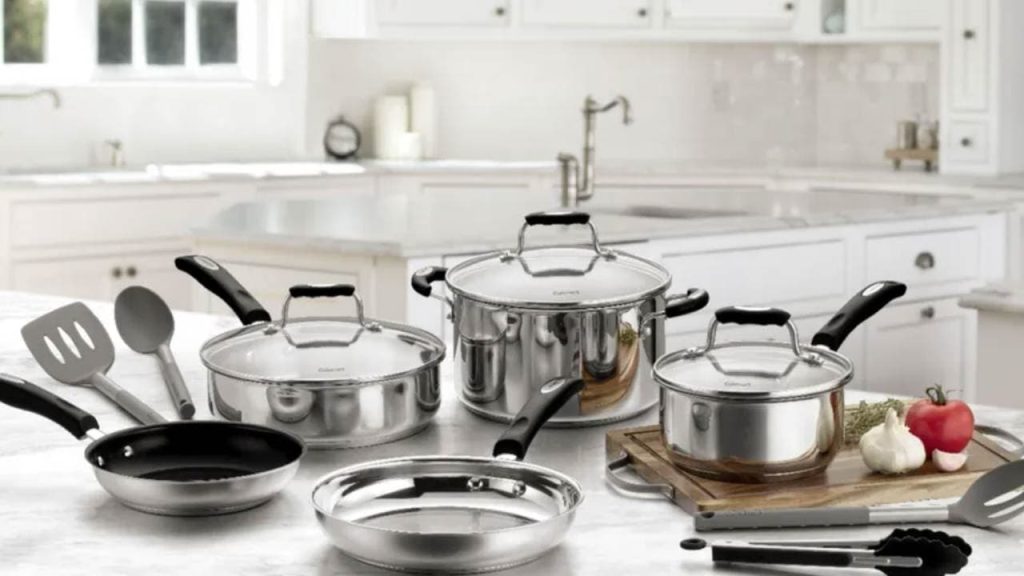 Cuisinart is a multinational corporation headquartered in Stamford, Connecticut. The firm was formed in 1971 by Carl Sontheimer. This firm was the first to introduce an electric food processor to the United States, and subsequently they expanded their product line to include cookware and kitchen accessories.
It is a well-known housewares brand in the North American market. There are thousands of unique products available, all at a high price point as well. It is to be noted that a limited lifetime warranty is provided.
3. Boos Blocks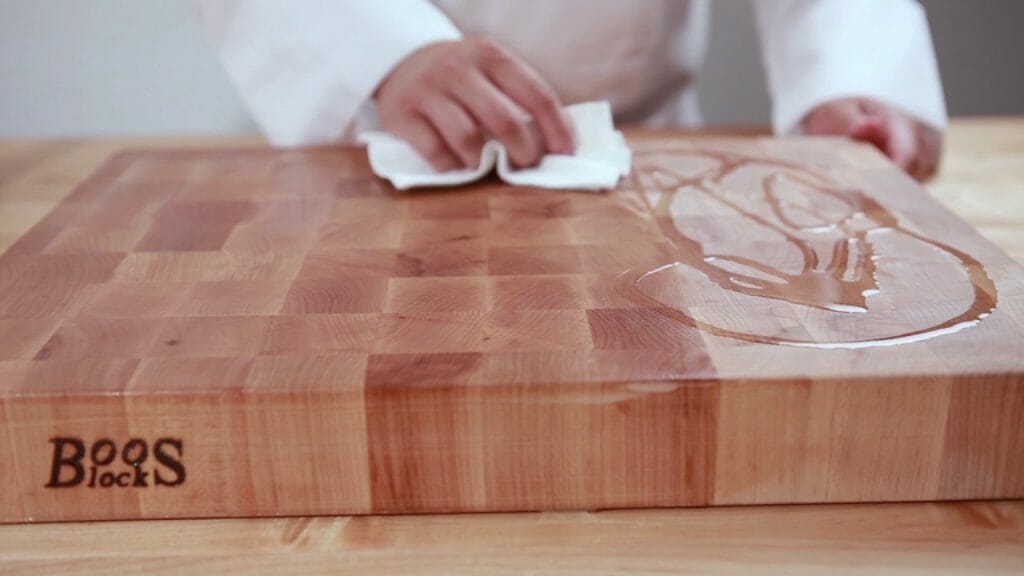 Preparing food on a wooden cutting board has a certain heft to it. A nice wooden cutting board may be a family heritage if properly cared for and has a tenderness to it that other materials lack. An Illinois company founded in 1887 is John Boos and Co.
In addition to personalized butcher blocks, platforms, and carts, Boos also offers pre-made Boos Block cutting boards, which may be used in both residential and commercial kitchens. These cutting surfaces are made of kiln-dried American hardwood from sustainable materials and are both beautiful and functional.
You might also find it interesting to know about these American appliance brands.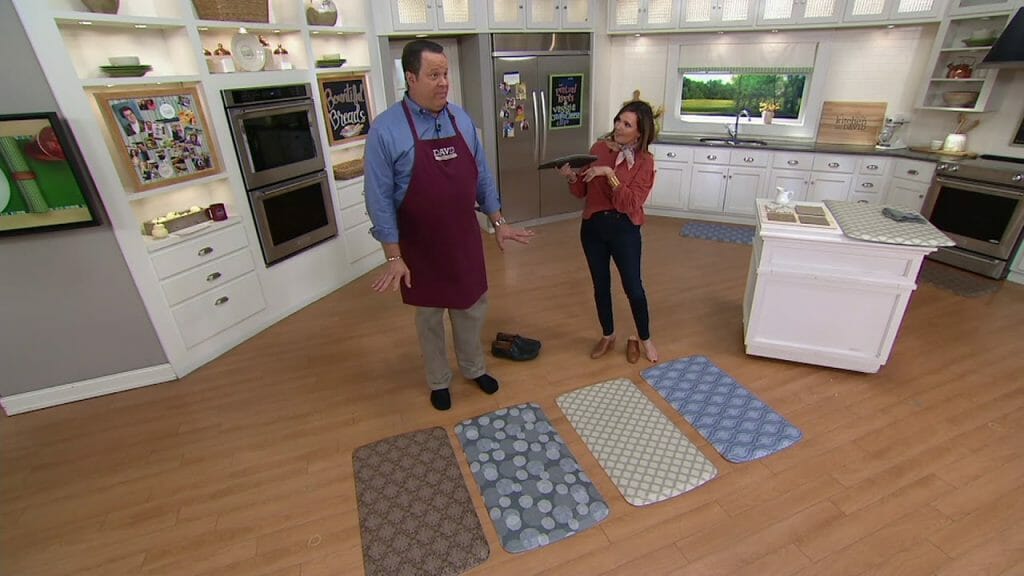 GelPro mats aren't truly appreciated until you don't have one anymore. When you're used to cooking in your own kitchen, the difference between using one and not is noticeable. For those of us who stand at the sink or kitchen for most of the day at work, a GelPro mat isn't much of a luxury when you consider how many hours we spend there each year.
If you've ever had to stand on a hardwood floor for long periods of time while making Thanksgiving dinner, you'll understand why Robb McMahan came up with the concept for a mat. Military personnel and instructors may get a discount from the firm, which is a nice perk.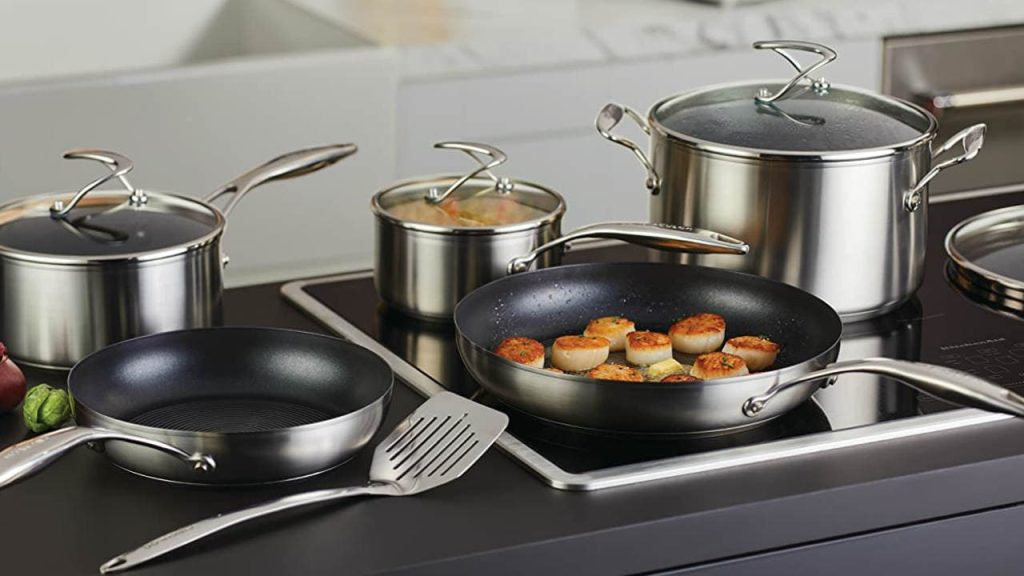 A California-based firm created by Stanley K. Cheng, Circulon is an American corporation with its headquarters in Vallejo. Circulon is a wholesaler for Meyer Corporation, which is based in Hong Kong and whose parent firm is based in the United States.
It is the world's second-largest distributor of cookware behind the United States. Non-stick hard-anodized cookware is credited to them as being the first. Moroever, it comes with a limited lifetime warranty and is also non-sticky and long-lasting. It is also simple to maintain.
Officially created in 1936 and consistently popular since then, Fiestaware's bright colors and Art Deco shapes are incredibly attractive, and their durability ensures that they can withstand the rigors of regular use.
People love both new and old pieces and rotate their colors around, using the pastels in the spring and the darker, warmer hues in the fall. One Fiestaware cup is plenty to brighten up the morning, and you don't have to go overboard with a whole selection of place settings to make a statement.
You might also like to know about these top cooking oil brands in USA.
7. Lodge
When it comes to the kitchen, a cast-iron skillet is a must, and the pre-seasoned beauties created by Lodge are budget-friendly powerhouses that are prepared by sear a steak, baking a pan of cornmeal, or griddling up some pancakes.
Despite the fact that Lodge has expanded their product line in recent years to include stainless steels and enameled cast iron cookware, we're still partial to the classics, such as their Dutch ovens, which are designed for hearth cooking in the same way that early American settlers did in the past in the day.
In 2014, Lodge expanded its South Pittsburg, Tennessee, facility in order to meet the growing need for their products in the marketplace.
Tervis tumblers have a modern appearance, although the firm, based in North Venice, Florida, was founded in 1946 and has been around for a long time. Their double-walled highball glasses are constructed of BPA-free polymer that can be washed in the dishwasher and microwaved with no problems.
Moreover, they are available in a plethora of sizes and designs, but it is their durability — they are nearly indestructible — and immunity to scratches that ensures that they continue to look good for years and years to come.
Despite its appearance, the Bundt pan, the most American of shapes, was really influenced by a German kugelhopf pan, and was created by Nordic Ware at the demand of the women of the Hadassah Society of Minneapolis.
Nordic Ware manufactures the vast majority of their items in the United States, at their facility near Minneapolis. Nordic Ware, on the other hand, has a plethora of items, ranging from the mentioned Bundt pan and its numerous varieties to stove-top waffle irons.
Vitamix blenders, which are manufactured in Strongsville, Ohio, have gained a cult following in recent years, although the company's roots date back to 1921, when it first began manufacturing blenders. Founder William Grover Barnard displayed his new and powerful blender in one of the earliest broadcast infomercials in 1949, and similar demonstrations have continued to be the deciding factor in Vitamix blender purchases ever since.
When it comes to Vitamix blenders, these machines can blitz and smash difficult greens into particles that are too small to see with the naked eye, and they can also effortlessly crush rough ice.
11. Le Creuset
There's something about Le Creuset's colorful, sheeny dutch ovens—a je ne sais quoi quality, as the French would say—that have made the brand a staple at bakeries, cafés, weddings, or even upscale retailers like Bloomingdale's or Saks. Maybe it's because of its almost a centennial's history in manufacturing enameled cast iron cookware. Maybe it's because its pots and ovens are actually high-performance in durability, shock-resistance, and heat retention.
12. Caraway
Caraway goes big on the easy-to-organize attitude and the Instagrammable allure. Besides smart organizational feats like magnetic-bottom racks and smart handles that'll keep the cookware tidy in the cabinet, Caraway also makes its ceramic pieces in bright arresting hues that have earned them the "I went viral" insignia on social media. But the brand is not without substance; it boasts itself as a healthy nonstick alternative that isn't tainted by chemicals or toxins.
In conclusion, in today's marketplace, there are literally hundreds of kitchenware brands fighting for the consumer's attention. However, there are only a select number of these companies that are growing in the market.