The United States is home to some of the most famous and elegant watch brands in the world. These brands are not only highly popular and valued in the US, but all across the world.
Each of these brands offers something different to its consumers, setting them apart from each other. Choosing a watch from these brands depends really on preference and detail.
Our list of the best American watch brands in the world, should help you buy a watch that's perfectly suited for you.
1. Timex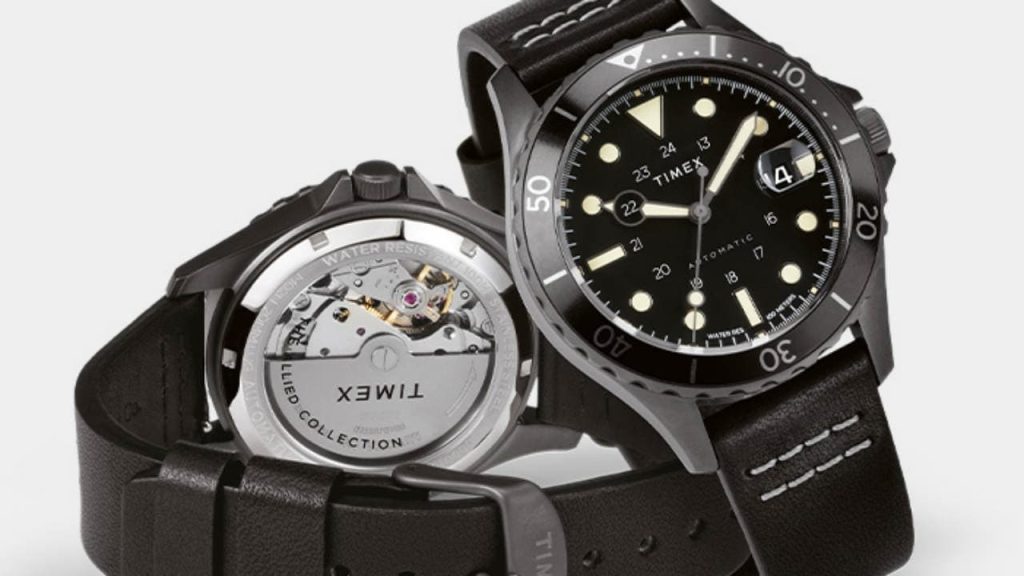 Timex is an American watch manufacturing brand that was founded in 1854. Nowadays, Timex makes some of the best watches in the United States, and is highly popular all across the world. Timex Group acquired the watch company in 2008, and since then it has seen rapid expansion in manufacturing, while its brand value has been through the roof in the US.
It is one of the best watch brands that produces analog, digital and water-resistant watches. Moreover, Timex makes watches for both men and women.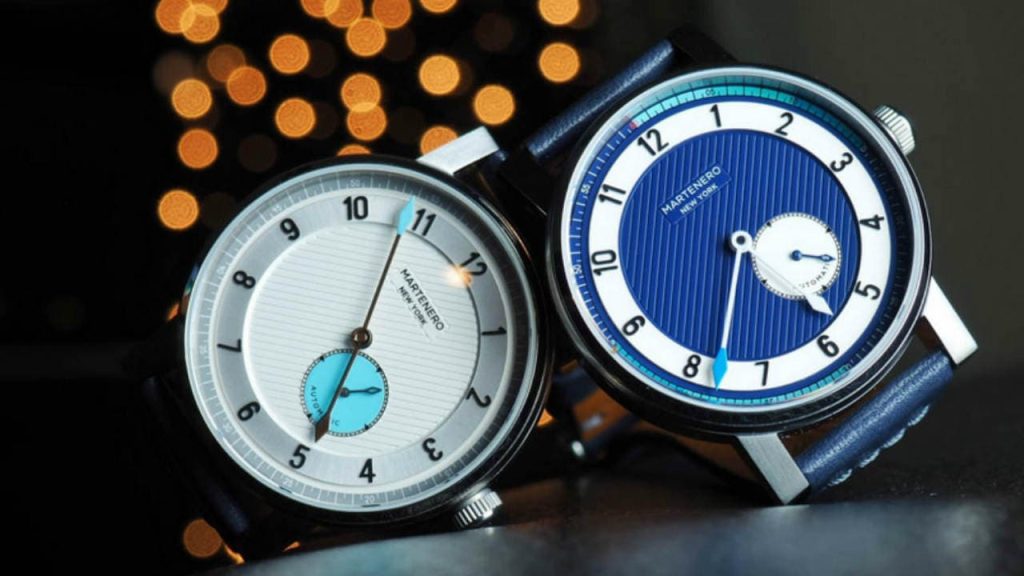 Martenero is America's finest men's luxury watch brand that is popular all across the world. When we think about luxury watches, we think about classy designs, and Martenero doesn't disappoint. Its nautical-themed watches that are inspired by marine chronometers are incredible, stylish and elegant. Moreover, this brand's watches come in 4 unique colors that set them apart from any other brands on this list.
3. DEVON
DEVON is America's most innovative watch brand that has made a name for itself with its revolutionary watch designs. DEVON is renowned all across the United States for its innovative and creative patented system of interwoven Time Belts that display innovation and class.
Moreover, its watches come in 2 types of treads, tread 1 and tread 2. Both of these designs are highly creative and are easily recognizable due to their quality.
How about a new watch and new clothes? Check out the American lifestyle brands.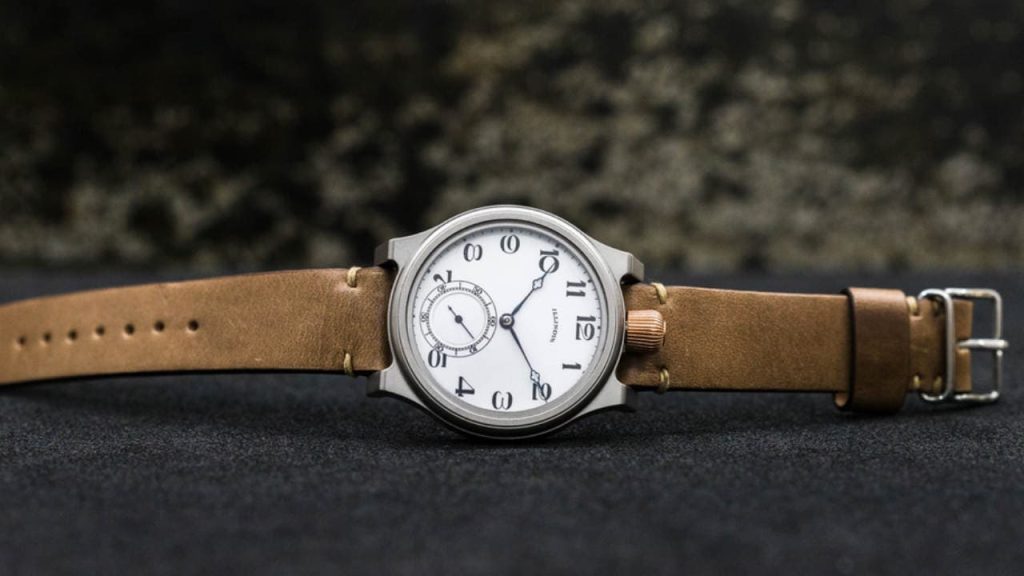 Vortic Watch Co. is a renowned watch brand in the United States that designs and manufactures watches in America. Vortic manufactures watches that come with vintage designs through cutting-edge technology. Additionally, Vortic claims to manufacture watches in a way that helps preserve the excellence of watch manufacturing in the United States.
5. RGM Watch Co.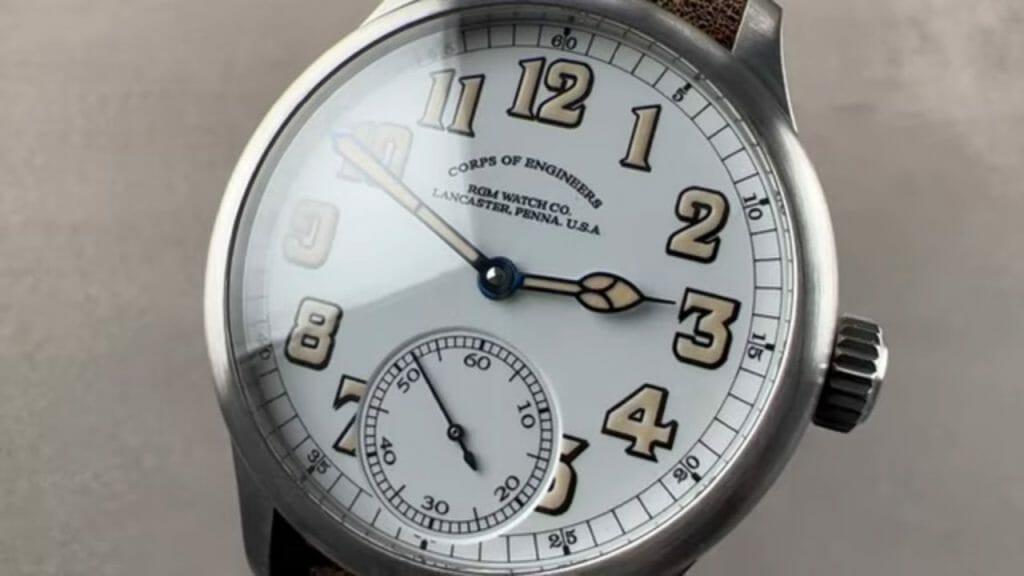 RGM Watch Co. is an American watch manufacturing company that has been producing iconic American-made watches since 1992. With 30 years of experience in the watch-making industry, RGM has become one of the most well-known and used American watch brands in the world. RGM thrives on making premium watches that are hand-crafted and custom-made.
Do you want a watch that matches up perfectly with your car? Well, Autodromo is the brand for you. Autodromo makes watches inspired by automobiles, and are designed in a way so that they compliment your car.
It has an array of watch designs that pair up perfectly with classic and renowned car models. Additionally, Autodromo can also provide sunglasses and other accessories along with your watch to compliment your whole set up.
Some jewelry will look great with your watch. Choose them from these American jewelry brands.
7. Shinola
Shinola is a lifestyle watch brand in the United States that was founded in 2011. A Detroit-based company, it designs and sells beautifully hand-crafted watches that come with top-class, classy leather straps.
Shinola's watches usually come in classic and vintage designs and amazing colorways. Moreover, Shinola's watch collection consists of watches for both men and women.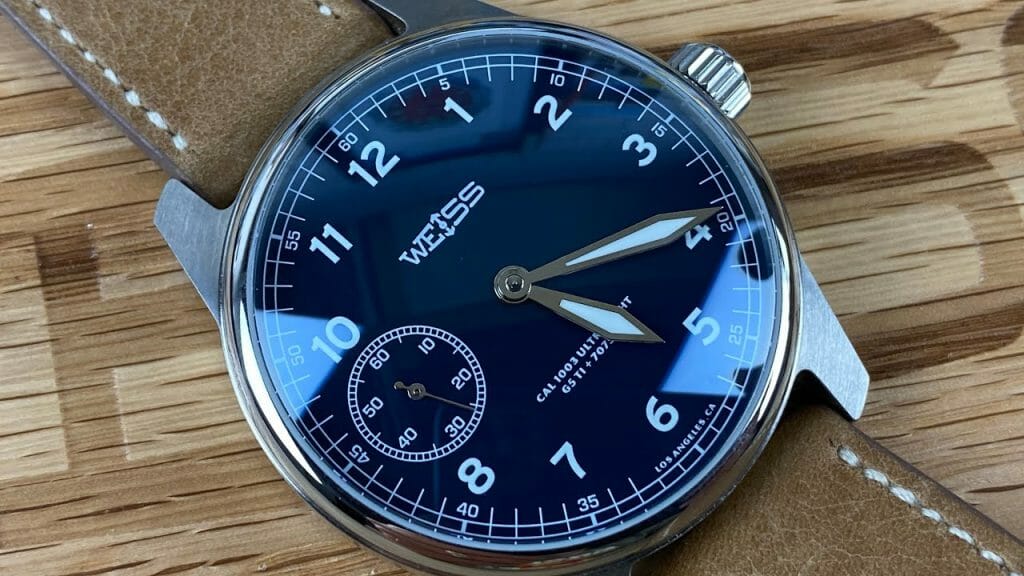 Weiss Watch Company is famed for designing and manufacturing elegant watches that are built by mechanical movements by hand. It is one of the pioneers of modern-watchmaking in the US because of its unique designs.
Weiss makes watches with timeless techniques and modern technology, which gives its watches fashion-forward finishes. Furthermore, the watches from Wiess are incredibly durable and made to withstand time itself.
9. Kobold Watches
Kobold is a watch manufacturing company that designs and sells American-made watches in the US, and all around the world. Kobold manufactures both lifestyle and tactical watches. In fact, it creates highly innovative and modern watches that are perfectly suited to people who like out-of-the-box styles.
Moreover, Kobold Watches come with a 10-year warranty. The best designs from Kobold include the Polar Surveyor Chronograph, Himalaya Everest 2 and Phantom Black Ops.
Brew Watch Co. is an iconic New York based watch manufacturing company that designs all its watches in New York. It designs and manufactures watches, especially classy watches that come with simplistic designs. Brew's watches are truly the perfect watch to have on your wrist, while enjoying a nice cup of coffee.
11. Martenero
Martenero founder John Tarantino left his post in real estate to launch this top American watch brand in 2014. Thanks to the crowd-funding platform SeedInvest, Tarantino was able to secure the capital he needed. Jump ahead five years and the brand is still going strong by way of its minimalist designs and affordable prices. Classic!
10. Oak & Oscar
Pairing his love of barrel-aged bourbon with a devotion to his dog (named Oscar), Chase Fancher left his job in real estate to found one of the best American watch brands. That was 2015 and Oak & Oscar has been killing it in the time since. There might be Swiss-made movements under the skin, but the brand's signature designs clearly hail from the American tradition.
Timex and Martenero are renowned vintage watch brands in the United States that have also gained popularity globally due to their classic watch designs. However, if you are more into modern and technical designs, then DEVON and Kobold might be the best choices for you.