Every girl dreams of being a fairy princess once in her life. So, a girl's wedding day is the chance for her to have the opportunity to be the one in white, with all eyes set on her and getting the attention a princess deserves. Let's admit it, you've been dreaming of this day since you were a child; and it's time to finally make it happen!
You can wear any style you desire on your wedding day, whether you want to look like a princess, a traditional bride, or a modern bride. As the best of the best, America has some of the finest wedding dress brands for both men and women (but mostly women) in the world.
Below is a list of the top American wedding dress brands.
1. Vera Wang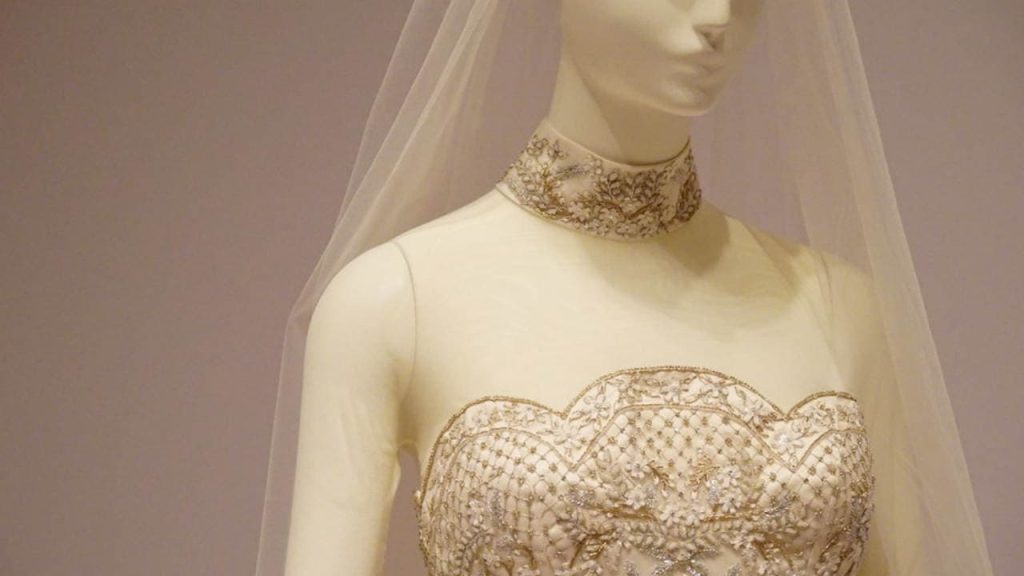 Many people are still surprised by Vera Wang's transformation from ballerina to fashion designer. After giving up her professional career as an ice skater when she was quite young, the renowned American designer dedicated her entire life to the world of fashion and design.
She worked as a senior fashion editor for Vogue for sixteen years before moving on to Ralph Lauren, where she worked as design director for two years. Most importantly, you can't really go wrong with a wedding gown from Vera Wang, whether you're searching for a classic bridal gown or a modern bride appearance that is tailored to your body shape.
2. Amy Michelson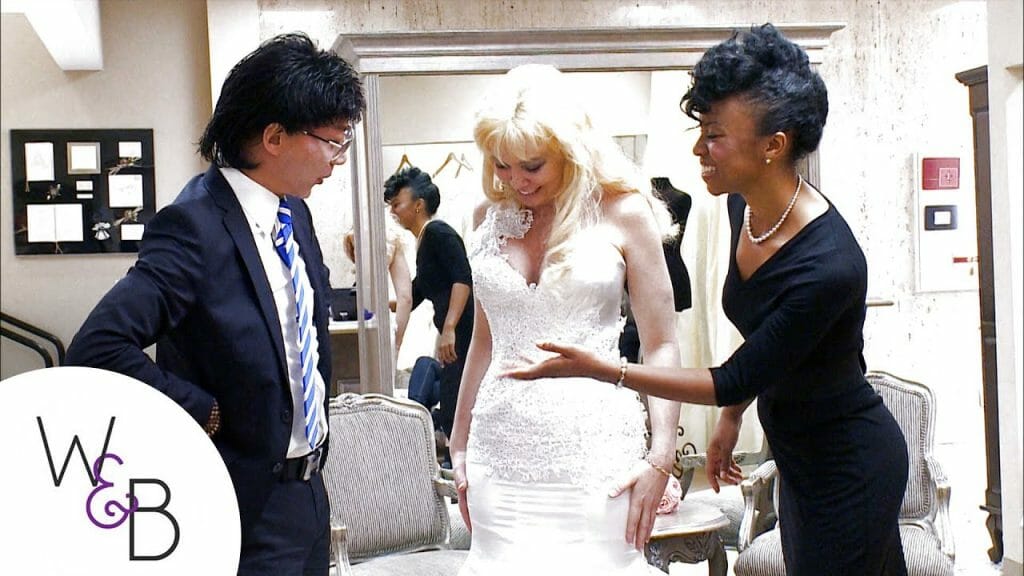 Amy Michelson is a native of New Jersey, and she sews each and every one of her outfits by hand. The enchantment of Hollywood's golden age is conjured up in Amy's bias cut wedding gowns, which, despite their sophisticated and exquisite appearance, are modern and up to date. She is also known for her unique style, which combines delicate sensuality with an air of contemporary assurance.
Naeem Khan may be a new name to some of you, but he's become one of the most popular clothing designers in the world for the past couple of years, according to Forbes. Kate Middleton, the Duchess of Cambridge, and Beyoncé have all been worn by the Indian-American designer, who has also dressed former First Lady Michelle Obama.
In 2013, Naeem Khan had to start a new bridal branch of his company since his wedding dresses made such an incredible first impression. The wedding gowns he produces typically have a lot of conservative Indian elements, as well as stunning 3D flowers and a few unexpected details, such as tiny skirts, slacks, and even capes. The best part is that if you are looking for something truly unique, Naeem Khan will always be available to provide it.
On your special day, don't forget to apply makeup from these American makeup brands!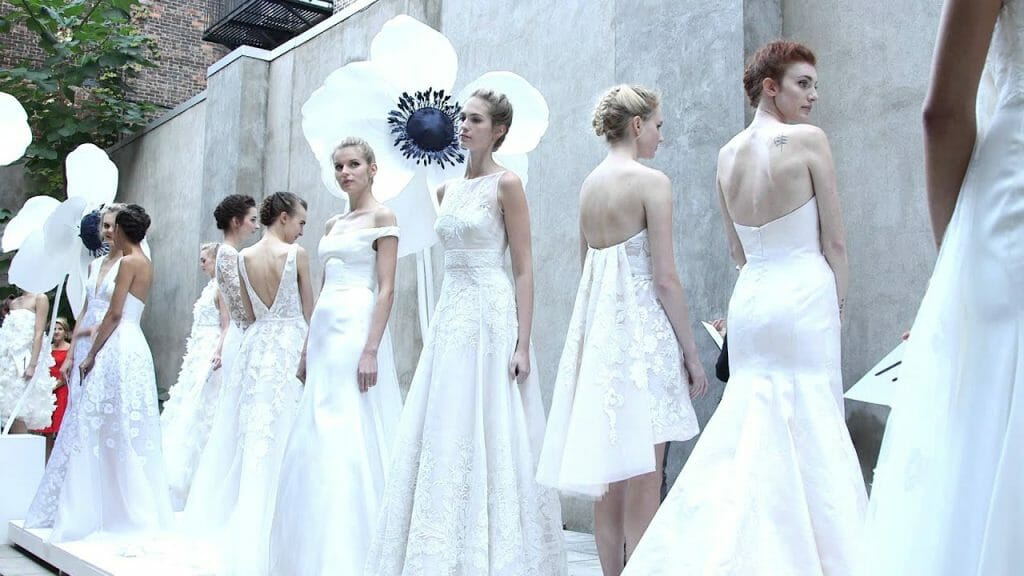 For more than two decades, Lela Rose has actively supported a well-established infrastructure of artisans, sewer systems, pattern-makers, manufacturers and small business owners in New York City, ensuring that all apparel production for her ready-to-wear and dress collections is done in the city as much as possible.
The pricing range of the dresses is $3,000 to $6,500. Rosa Clara wedding gowns are classic and elegant, making them ideal for the contemporary bride. Moreover, the Rosa Clara bridal gown collection is fabulously stylish, and it makes use of the best couture fabrications available anywhere on the globe.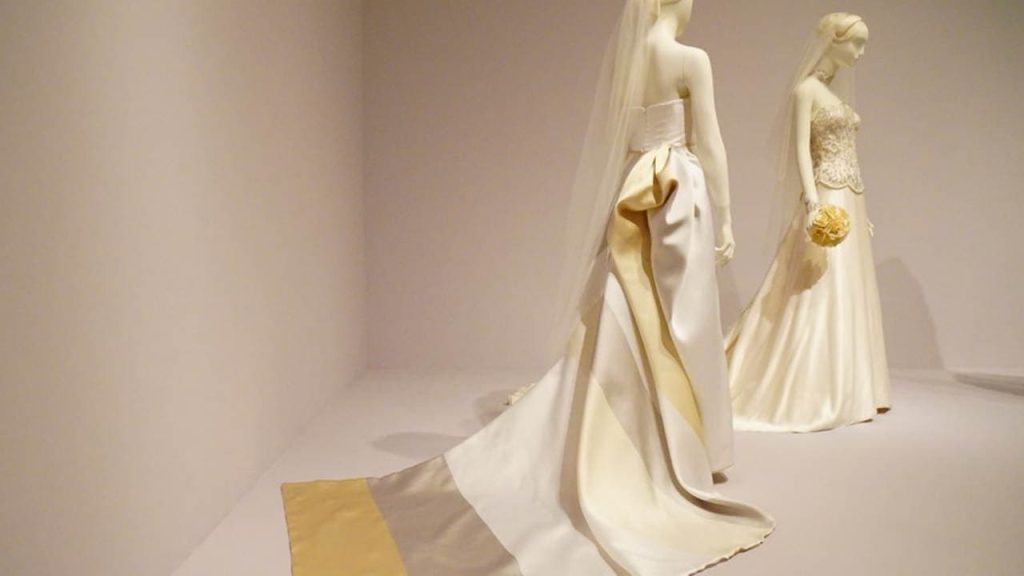 Carolina Herrera's bridal dresses have a timeless beauty that is undeniable. Known for her dramatic detailing, breathtaking designs, and the most expensive materials available on the market, this Venezuelan fashion designer has built a name for herself in the industry.
Even today, each and every Carolina Herrera wedding gown is still handcrafted at the brand's storied studio in New York City's SoHo neighborhood. We can clearly see why so many celebrities and high-fashion brides have chosen Carolina Herrera for their wedding gowns throughout the years, since the gowns' outstanding features and elegant design are immediately discernible from one another.
6. Reem Acra
If you didn't already know, Lebanese fashion designer Reem Acra began her career as an interior luxury designer before transitioning into the fashion industry and launching her first trademark collection in 1997. It was in 1999 that she staged her first fashion show, and she rapidly established herself as one of the most sought-after wedding dress designers in the world.
She is continuously attempting to merge heritage with a contemporary look, while also pushing the frontiers of fashion. And if you are a fan of embroidery, you will undoubtedly fall in love with most of Reem Acra's creations, since embroidery is one of the designer's distinctive aspects in her bridal gowns.
You might also be interested in knowing about top American fashion brands.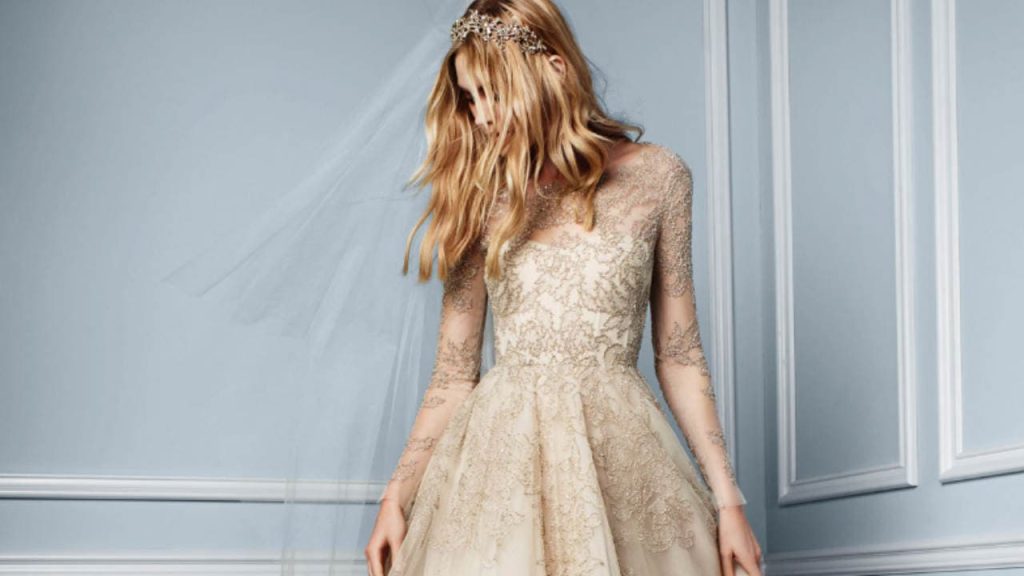 With Monique Lhuillier's current collections, whether they're wedding, lifestyle, or ready to wear, it's easy to see why she's so well-liked. Countless celebrities, including Taylor Swift and Katy Perry, have adorned themselves with Monique Lhuillier's works of art.
Her wedding outfits, on the other hand, are something else entirely. Imaginative, elegant, and dreamy are just a few of the adjectives that may be used to characterize each one of her bridal gowns. When it comes to creating gorgeous dresses, Monique Lhuillier has a unique knack of fusing the old with the modern, resulting in designs that are both inventive and timeless.
All the gorgeous features on Galia Lahav's bridal dresses will leave everybody at your wedding in awe of you. Galia Lahav's bridal gowns are known for their passionate and sensual character. With her stunning bridal dresses, the Israeli fashion designer has managed to set new benchmarks for high fashion, combining figure-flattering shapes with stunning accents and a strong emphasis on comfort.
Wedding gowns by Galia Lahav are the epitome of perfection if you are a stickler for details and want everything to be flawless. Each gown is manually made in around 120 hours, with roughly 1,000 embroidery designs being employed to create one final appearance and more than 10,000 threads being used for every single bridal gown produced. Galia Lahav creates these stunning wedding gowns using the finest materials, beading, and embroidered patterns available on the market.
9. Maggie Sottero
Maggie Sottero creates high-quality wedding gowns that are tailored to perfection for each and every bride. Beautiful fabrics, lace, and an abundance of beading are used to create each gown, and the designer strives to bring out the innate beauty of the bride in every gown she designs.
Moreover, Maggie Sottero's designs are known for fusing classic shapes with enticing new accents, which appeal to both conventional and modern brides. Whether you're planning a traditional church wedding, a boho chic wedding, or an outdoor wedding, you'll be able to discover the perfect style in their collections. The greatest part is that they're all available at a reasonable price.
10. Lindee Daniel
Lindee Daniel's wedding gowns are Victorian-inspired in the sense that they are romantic and elegant. At the same time, they are quite contemporary in appearance. Organic cotton, peace silk, and natural dyes are used in the production of the Lindee Daniel line, which is manufactured in the garment district of Los Angeles.
11. Markarian
 Markarian is for the demi-romantic, the bride who embraces the dreamy quality of party dressing with a metropolitan sensibility. The label's bridal range is full of draped slip dresses for the modernist and Victorian-inspired necklines and skirts for the bride who isn't afraid on a fashion-forward riff on frills.
12. Kyheli
Founded by Ahmed Alkhyeli, Kyheli focuses on eveningwear and made-to-measure pieces that merge femininity with strength, and bold shapes with a delicate romance. The brand's prêt-à-porter is only the beginning, but has countless options for the civil ceremony, rehearsal dinner, after party, and any event in between.
The label's haute couture, while not officially dubbed as such by the Chambre Syndicale de la Haute Couture, is absolutely breathtaking and features endless options for the ceremony.
So, if you are about to get married and looking for some gorgeous wedding dress for your wedding day, just check out the details of my above list and enjoy picking out the prefect dress.