There is a lot that American brands can do to showcase the culture they come from. People use the phrase "Americana" — a continually changing and evolving concept that defines anything and everything that is vaguely related to the cultural, historical, and ideological phenomenon of the United States of America — to attempt and distill it down to the nucleus.
Moreover, the USA has an ingrained influence on most of the world's people. Especially with their fashion, they have made an impact all over the world.
Check this list of the American fashion brands who have rightfully placed themselves at the top.
1. Nike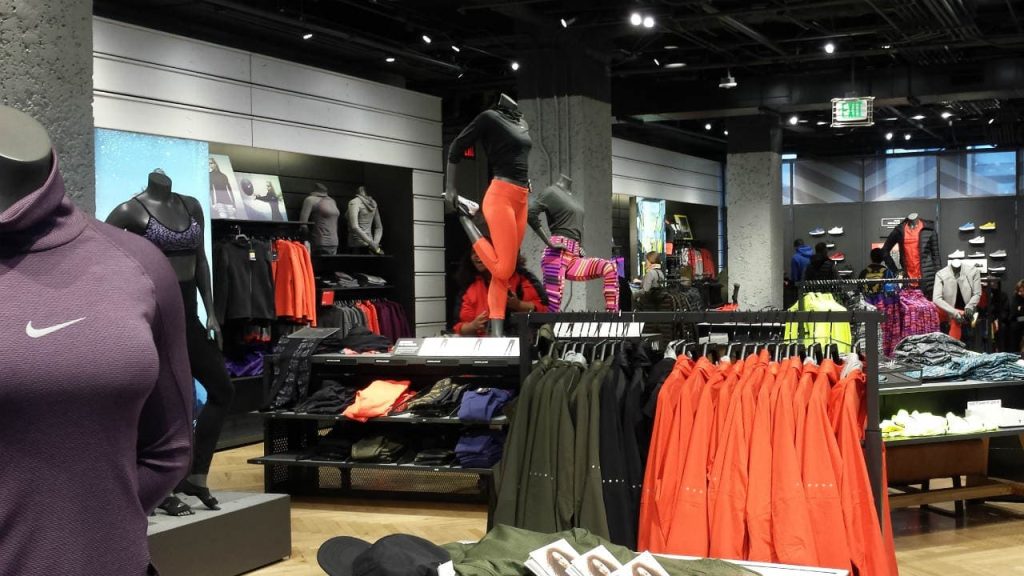 One of the world's most popular fashion brands is Nike, a global company based in the United States. Besides Nike's income, celebrity collaborations and customer demand has made the company's inclusion in the top fashion companies of 2022 warranted.
When Hands-free sneakers for adapted athletes were introduced, digital sales increased by 59%, according to the company. There was also Air VaporMax 2021 with 40% recyclable materials which was launched as Naomi Osaka's second collection.
Moreover, they increased their sales by 16 percent by the end of 2021 after opening a new flagship store in Seoul and announcing the launch of the Serena Williams Fashion Crew line.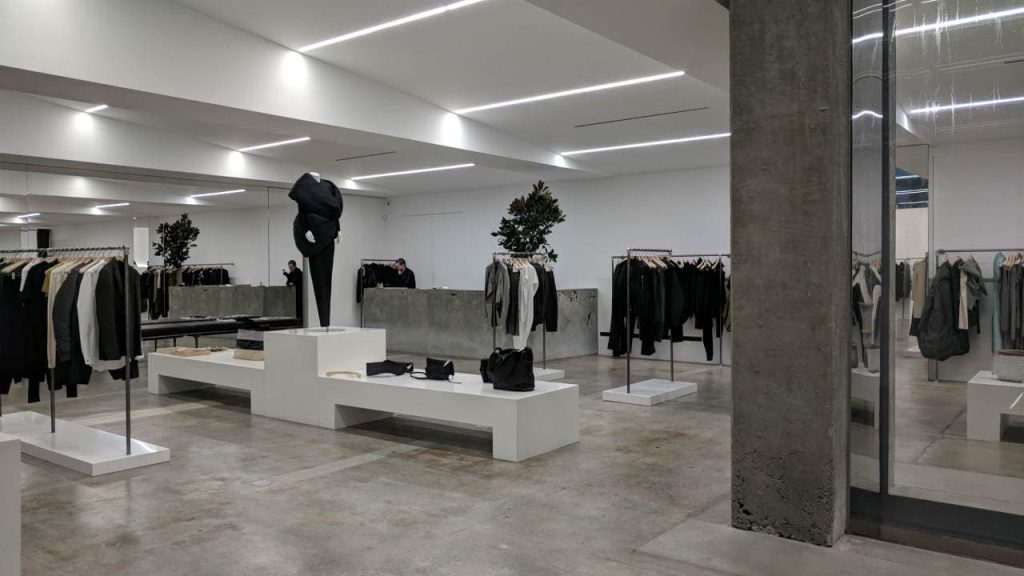 Since it was established in 1994, Rick Owens has been one of the most well-known American clothing brands. Rick Owens is a must-have for fashionistas who want to experiment with new ideas in the world of fashion. In 2022, Rick Owens has become one of the top 30 fashion brands.
There have been many collaborations and partnerships with Rick Owens. Like – collaboration with Swampgod on a high-end upcycled line, a partnership with Birkenstock and collaboration with Dr. Martens to release three new designs.
Founded by Jerry Lorenzo in 2013, Fear of God is an independent American upmarket fashion brand. The brand's distinctive version of the American Express has now become a hallmark of current society by creating ageless, wearable clothes.
Fear of God's participation in the world's top 30 fashion brands list is based on a relationship with Adidas to produce basketball apparel. They also supported the Black Futures Lab of Kamala Harris by wearing specially designed clothing.
You also be interested to know about the clothing brands in the USA.
4. Polo Ralph Lauren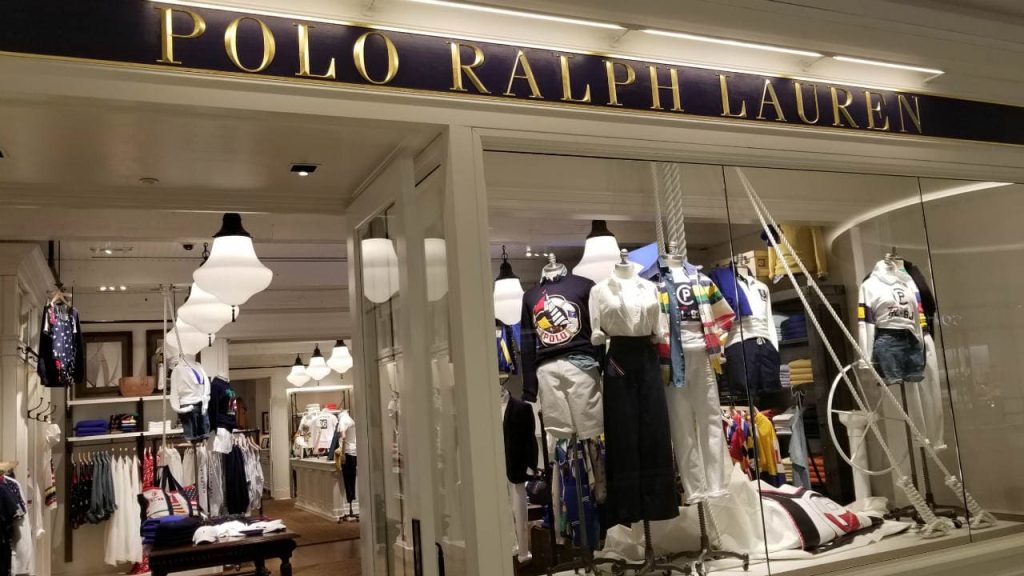 In the Empire State Building, a 29-year-old Ralph Lifshitz started Ralph Lauren out of a single drawer in a showroom. Since then, his mesh cotton polos that bear the Pony insignia have become one of his brand's hallmark pieces, while his label's sophisticated mix of Ivy, prep and country club designs has come to represent the ultimate all-American guy.
It was because of Raekwon of Wu-Tang Clan's Wu-Tang Sport and Snow Beach sub-lines that Ralph Lauren became a universal icon of American affluence and excellent.
We can't seem to get enough of the New York-based designer, who has become a fixture on our social media feeds and in our closets. She has and continues to establish a devoted following for her BODE label, which uses reclaimed materials and vintage textiles to create romantic, timeless, and extremely wearable clothes.
Using historical techniques associated with classic American menswear, the brand adds to its distinctive look. You can use embroidery in your croquet cardigan, or you can use a quilted pattern, hand-drawn artwork, or even lace to make a shirt.
As a result of its regular stream of "new-vintage" clothing, BODE continues to collect prizes and endorsements from major names in fashion. As far as American brands go, it's one of our favorites in the last decade.
Founded in 1912 by Leon Leonwood Bean, L.L. Bean, is one of the oldest American firms still in business today. The legendary Duck Boot, with its distinctive patterned rubber sole and ridged, liquid upper, is the company's most well-known design, but it was also one of its first.
To a large extent, it is possible to observe the brand's impact on many of today's most popular men's fashion labels thanks to this design, as well as many other items in the roster.
You might also like to check these American jeans brands.
7. Supreme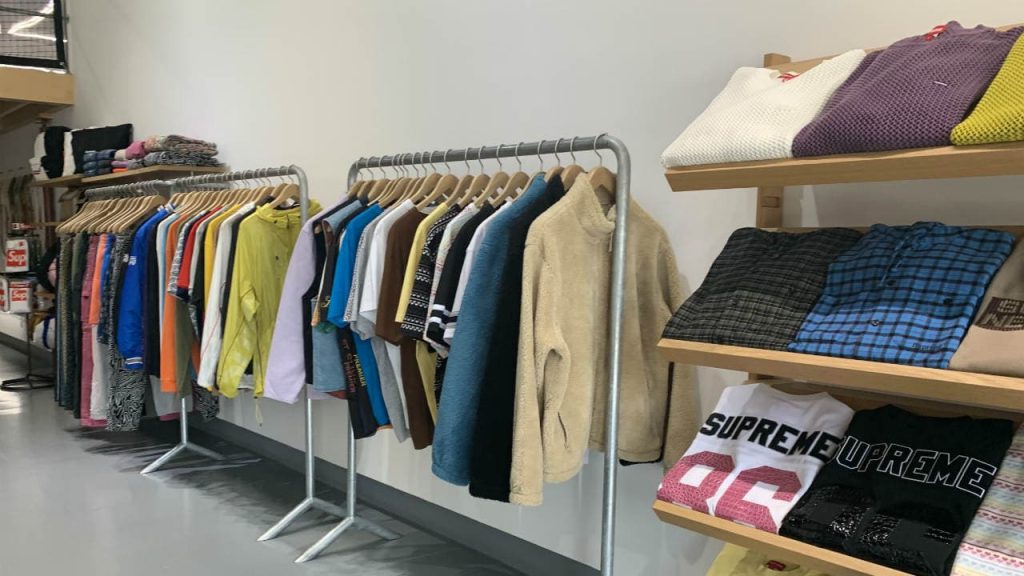 Supreme's contribution to American streetwear's global recognition is indisputable, but the company's winning formula can be traced back to a number of the country's most enduring companies, be they in the fields of workwear or fashion.
Throughout its history, Supreme has become synonymous with 'downtown cool' but its identity encompasses a wide range of styles, from prep to surf to punk to hip-hop to military to work and more.
It has been influenced by a wide range of cultural icons from across the United States, including the likes of The Beatles, The Rolling Stones and The Beatles. Undoubtedly, it's an American cool institution unto itself.
8. Dickies
It all started in Fort Worth, Texas, where Dickies was a one-stop shop for workers in a variety of industries, including mechanics and construction, as well as farmers and manufacturing workers. Over time, the brand has garnered surprising street cred from growing subcultures such as graffiti artists, skaters, ravers, and bands on both sides of the Atlantic who have signed its durable and economical items.
Now, Dickies has become a go-to brand for skateboarders and anybody else searching for tough-as-nails jeans.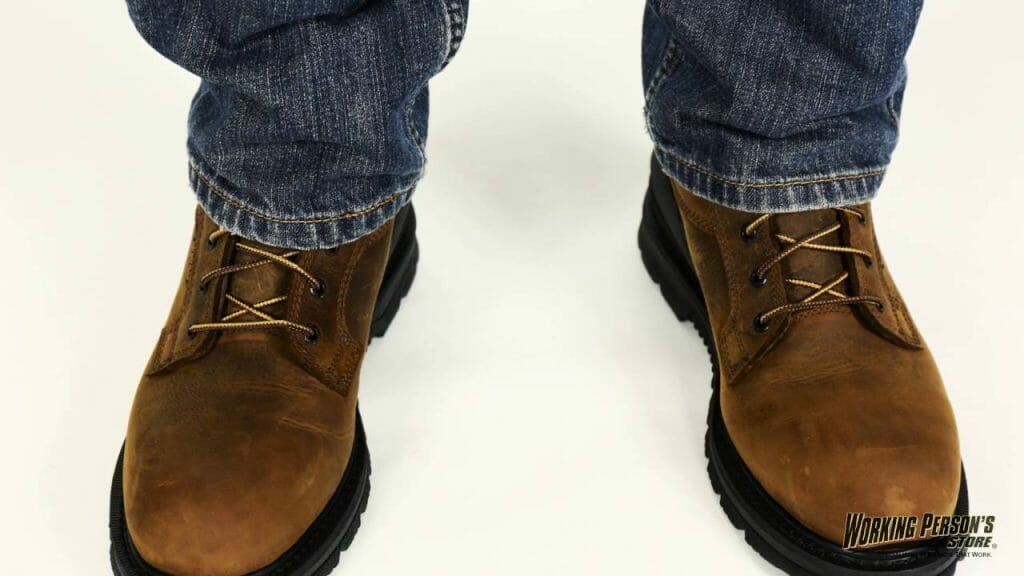 Carhartt, an American workwear company founded in 1889 by Hamilton Carhartt in Detroit, Michigan, also achieved unexpected acclaim in late-20th-century counterculture. Starting off as a supplier of hard-wearing work apparel for manual laborers, the company has evolved into a perfect fit for Detroit's auto plant employees and blue collar workers throughout the United States.
To work with Carhartt to create polished, stylized versions of their products for Europe's skaters, writers, and ravers, German clothing designers Edwin and Salomee Faeh struck a collaboration in 1989. The result was a European branch of the Carhartt brand named Work in Progress.
With significant growth in the fashion business, Carhartt has become one of the major streetwear brands in the United States and around the world.
Levi's was founded in San Francisco in 1847 by German immigrant Levi Strauss, and has since become an integral part of American culture. Strauss brought a variety of technological advancements to denim jeans that have subsequently become ubiquitous, including metal rivets to reinforce stress places on the pants during that time period.
Levi's quickly has become an iconic brand in American youth and neutralism as denim jeans found capital in rising movements such as the free love revolution and rock'n'roll in the 1950s and 1960s.
The Gap's parent company, Old Navy, is presently outperforming its younger sibling. It's more inexpensive and stays true to the brand, so it's able to attract the proper customers with its budget fashions.
In nations, including Sri Lanka and Cambodia, wherever labor is cheap, clothing is obtained. The corporation generated $8 billion in earnings in the upcoming financial year, according to CNN.
12. Tommy Hilfiger
In the United States and industrialized countries, Tommy Hilfiger is a mid-range brand, but in underdeveloped countries it is a high-end brand. American chic with a preppy twist: Tommy Hilfiger, our hallmark brand, epitomizes this. Elevated city street wear meets bright hues.
After launching his first men's athletic line in 1985, Tommy Hilfiger has grown to embrace a whole high-end lifestyle around the globe. After 30 years in business, this venerable American company shows no signs of waning.
Actually, American fashion brands are so diverse that it would be hard to compile a list of them all, so we've rounded up some of the more notable ones here. Hope you find your favorite brand here.