Arizona is one of the healthiest and sunniest states. It is simple to understand why this territory is such perfect for wedding destinations, thanks to its magnificent red rocks, valleys, mountain ridge, and sunsets. The attraction of the Southwest is evident in everything from its tiny cafes to cactus plants, Spanish homes to vast resorts.
Take the trip with me while seeing some of Arizona's best wedding venues for your big day. Now, you can celebrate your wedding ceremony just like the richest person of your state.
1. El Chorro in Paradise Valley
Call: +14809485170 – Visit Website – (View on Map)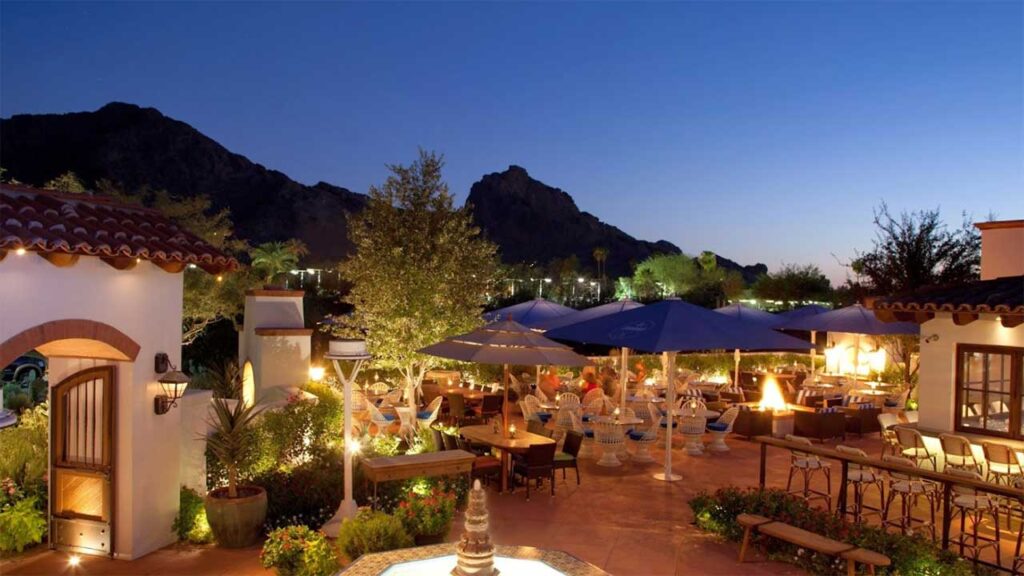 El Chorro in Paradise Valley is the best wedding venue in Arizona. It is an ideal venue for destination weddings. This wedding spot offers two different locations. The beautiful view of Camelback Mountain works as a stunning backdrop and makes your wedding event more gorgeous.
The attractive herb garden can hold 100 seated guests or arrange up to 80 for cocktail receptions. It offers six plated dinner menu options, bar packages, and stationary to make a perfect wedding reception. El Chorro can be the right choice if you want a striking mountain backdrop for your wedding photography.
2. Boojum Tree Hidden Gardens
Call: +16232156330 – Visit Website – (View on Map)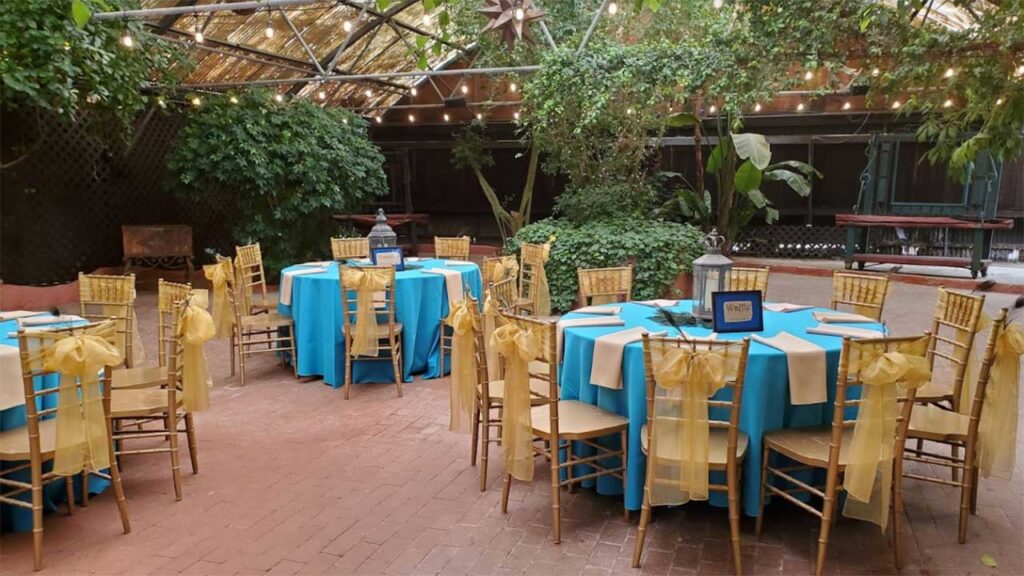 Boojum Tree Hidden Gardens is one of the popular wedding venues. The exotic greenery, fountains, beautiful garden area add an aesthetic touch to your wedding photography. This wedding venue can be a perfect outdoor spot and can easily hold up to 200 guests in their outdoor event. Your guest can enjoy their verdant Tropical rainforest and the tranquility of the English garden. Besides, they can soak up the notable architecture in the Mexican plaza.
The wedding venue offers you four extensive wedding packages so that you can choose based on your preference. It also provides in-house caterers, cleaning assistance, or DJ arrangement for your special day.
3. Kiva Club Weddings
Call: +16232156260 – Visit Website – (View on Map)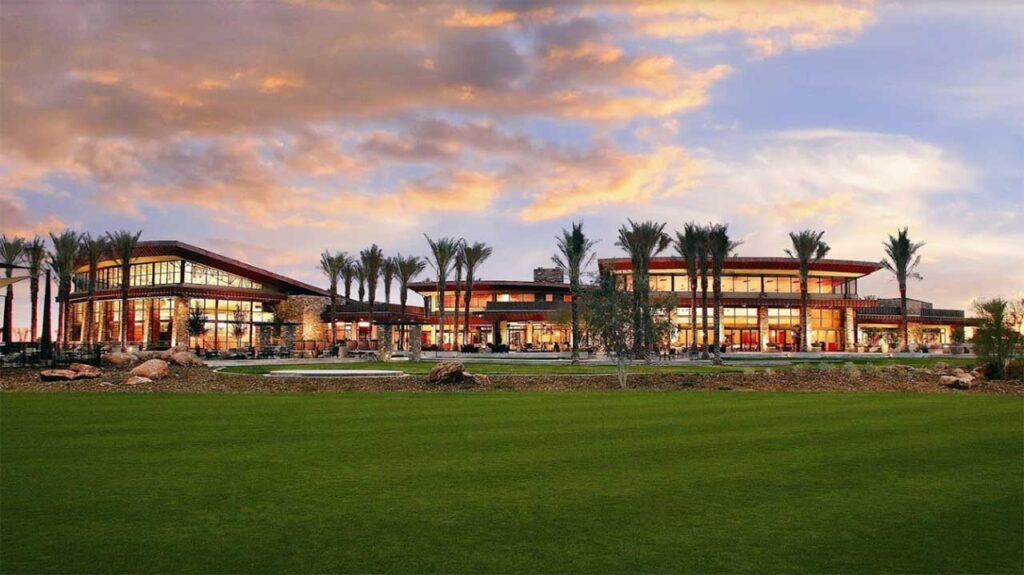 Kiva club is another luxurious and best wedding venue in Arizona. It provides several outdoor options for your wedding ceremonies and receptions to make your big day more special.
The stunning green nature ponds work as an attractive wedding backdrop for your wedding photography. It can host up to 150 guests. Its co-operative staff will work heart and soul to make your event more enjoyable.
Check out these stunning Golf Resorts in Arizona.
4. Tercero by Aldea Weddings
Call: +14809485170 – Visit Website – (View on Map)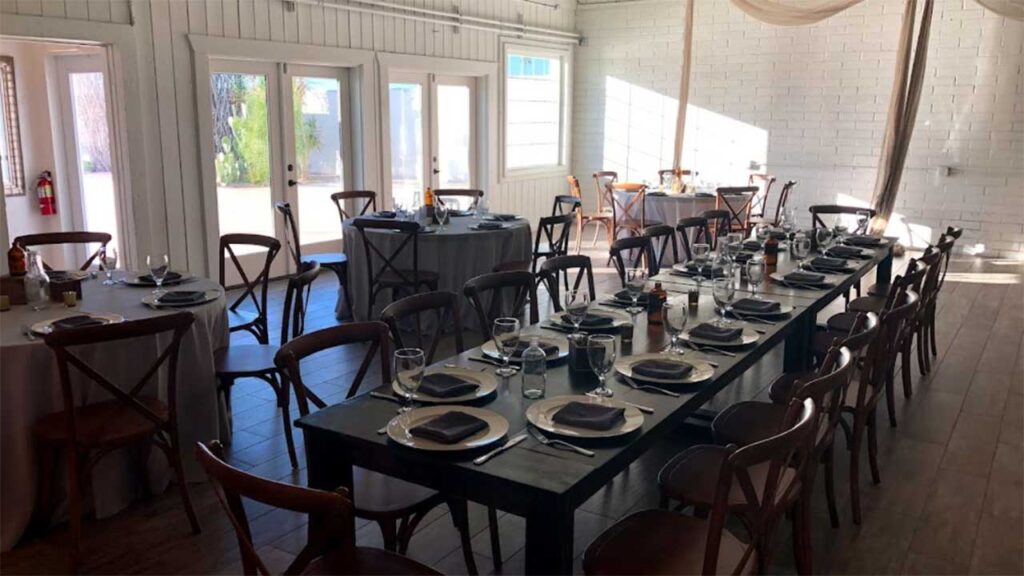 Tercero by Aldea weddings adds a boho vibe and sophisticated value. This 4,500 square foot wedding venue in Arizona is a perfect spot for couples to start their new life. It offers you Gold, Silver, or Bronze wedding packages. Based on your wedding budget and requirement, you can choose from these packages include 6 hours of event time, wedding party flowers, limo services, etc.
The couples who need minimal luxury for their big day can easily choose their special 4-hour elopement Copper package. Your guests can enjoy their cocktail sip and cherish every moment of the wedding event.
5. Desert Botanical Garden
Call: +1 480-941-1225 – Visit Website – (View on Map)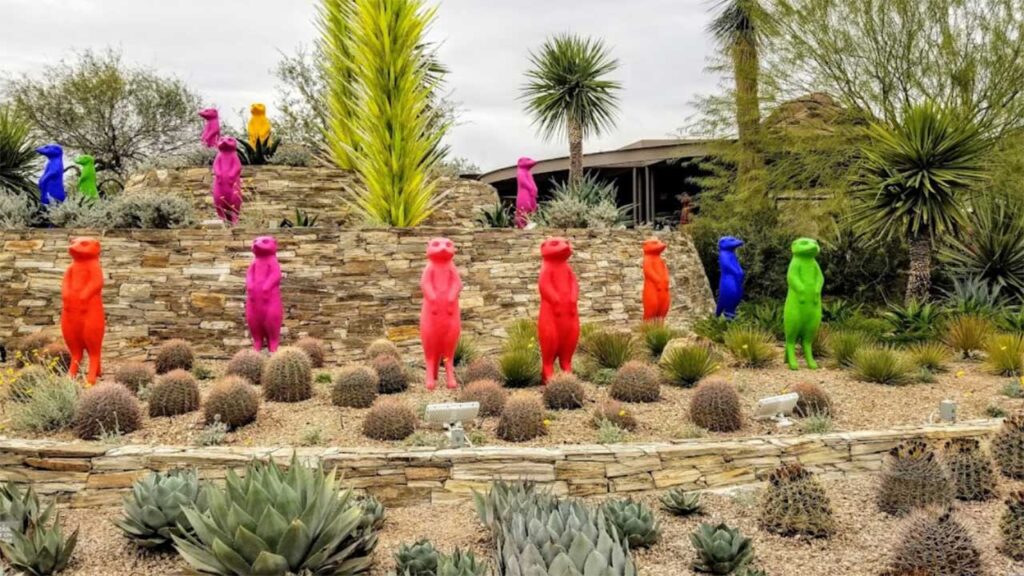 This wedding spot is perfect for nature lovers. It will take your outdoor wedding event to the next level. It will provide a striking backdrop to make your wedding or reception ceremony gorgeous. Desert Botanical garden is the best wedding venue in Arizona, blessed with breathtaking nature. You can tie the knot in the Binn's Wildflower Pavilion or the Amphitheater venue. The Binn's Wildflower Pavilion can host up to 40 guests, and the Amphitheater venue can arrange up to 45 seats.
The couples who want to have a unique experience can arrange their wedding in the trailside locations. If you want a large guest list, then go for the Dorrance Center. This patio-style spot can hold up to 110 seats. This wedding venue provides good catering vendors.
6. Crowne Plaza San Marcos Golf Resort
Call: +1 480-941-1225 – Visit Website – (View on Map)
If you are looking for an embellished wedding spot, nothing can beat the Crowne Plaza San Marcos Golf Resort. It can be a stylish wedding venue for an outdoor wedding or reception. The fountain courtyard surrounded by palm and orange trees can host up to 250 guests with lighting. The spot offers ceremony only or wedding and ceremony packages that include an Executive Chef and wedding experts to help you plan and provide you better suggestions to make your wedding event perfect.
These are the Top Rated Golf Courses in Arizona.
7. Villa Siena
Call: +1 480-941-5000 – Visit Website – (View on Map)
The eye-catchy ivy-covered old-world style sets make the Villa Siena different from other wedding venues in Arizona. The Tuscan-inspired design gives your wedding guests a truly unique experience.
At sunset, the Piazza Toscana outdoor space becomes alive with twinkling lights and creates a magical and enchanting environment. The freestanding outdoor fireplace, large arched gate, lush garden, fountain – all stand together to make your wedding photos a dreamy touch.
This wedding spot can accommodate up to 250 guests. It makes your memorable wedding day more stunning, classic, and unique.
8. Sanctuary Camelback Mountain Resort and Spa
Call: +1 855-421-3522 – Visit Website – (View on Map)
Meet another best wedding venue in Arizona – Sanctuary Camelback Mountain Resort and Spa! The open blue sky and majestic mountain views serve you as a great wedding backdrop. This wedding venue has two outdoor ceremony spaces – Paradise Views and the Wedding Lawn. Both of these wedding spots are large enough to accommodate up to 200 guests.
9. Buttes at Reflections
Call: +1 602-755-6000 – Visit Website – (View on Map)
The Buttes at Reflections became well-known for their wedding quality. The amazing views of the Pusch Ridge Mountains make your special day beautiful. It may be a wonderful wedding place in the open air.
The Buttes at Reflections is a kind of destination that provides a unique and amazing location for gatherings of any kind. This renowned business offers you, your family, and your guests two guest rooms and a large bathing area to prepare them for their big day.
10. Agave of Sedona
This incredible outdoor wedding venue offers floorplans for both of their wedding spots. So, you will have the opportunities to explore freely. If you want a majestic desert landscape for your big event, then no doubt Agave of Sedona can be your right match.
11. Bella Rose Estate
Call: +1 480-941-1225 – Visit Website – (View on Map)
This stunning estate includes two waterfalls, five fountains, arches, and natural beauty. Their staff strives to make your big day affordable.
Elegant indoor and outdoor settings are available at the Bella Rose Estate. There are two waterfalls, six fountains, magnificent arches, a gorgeous gazebo, and countless photo opportunities. The 5,000-square-foot indoor ballroom has lighted brick steps, Saltillo tiled walls, three magnificent chandeliers, light fixtures, and a 500-square-foot ballroom. These unique venues can accommodate 300 people inside or 125 outside.
12. Lindsay Grove
Call: +1 602-755-1763 – Visit Website – (View on Map)
Lindsay Grove by Wedgewood Weddings is a wedding location in Mesa, Arizona, specializing in outdoor weddings. Lindsay Grove features gardens and white pavilions, which combine to provide a stunning outdoor backdrop for your special day. For your outdoor wedding ceremony, you have the option of selecting either the ceremony pavilion or the garden location. The freshly restored private estate is decorated in a unique vintage style that appeals to couples and their families and friends.
13. Aldea Weddings at The Landmark
Aldea Weddings is a family owned and operated business that was founded in 2004. Its journey began coordinating events at private estates throughout the Valley. Aldea offers all inclusive packages and stress free planning.
Moreover, it welcomes outside vendors and outside alcohol. Additionally, customized packages are available, including design, decorating and coordinating.
14. Regency Garden
Regency Garden is exclusive in bringing you an outdoor setting within a fully climate controlled indoor facility. Regency's unique garden setting can only be described as a truly magical setting for your picture perfect day.
Outdoor wedding locations are among my favorites places to see people sharing their promises for good. Choosing the perfect location is important for your ideal wedding. The wedding location you choose determines the atmosphere, tone, composition, and lighting for your photos. While I try to capture your attention in this article like a buddy, I am pretty sure the location you pick from above will set the scene. Unforgettable weddings start with a phenomenal wedding location! These wedding destinations are unbeatable in Arizona.