Is it only me, or do we all feel stuck after the pandemic? Life was so perfect before 2020 happened and after that, the whole world had a dilemma of whether to come back to normal life or stay at home. Covid-19 had back to back three different variants in the last three years, and now we are all kind of getting used to it by following all the necessary precautions.
Meanwhile, staying at home has caused a lot of mental stress, monotonous feelings and depression. The best way to release all this negative aura is definitely a vacation. Taking a vacation is one of the most important things you can do to alleviate your stress. By the grace of nature, the US has so many beautiful vacation spots all around the world.
So, without any dues, let's take you on an amazing journey of the 15 most beautiful vacation spots in the US. These spots are so interesting and beautiful. You can achieve the most amazing experience of your lifetime here.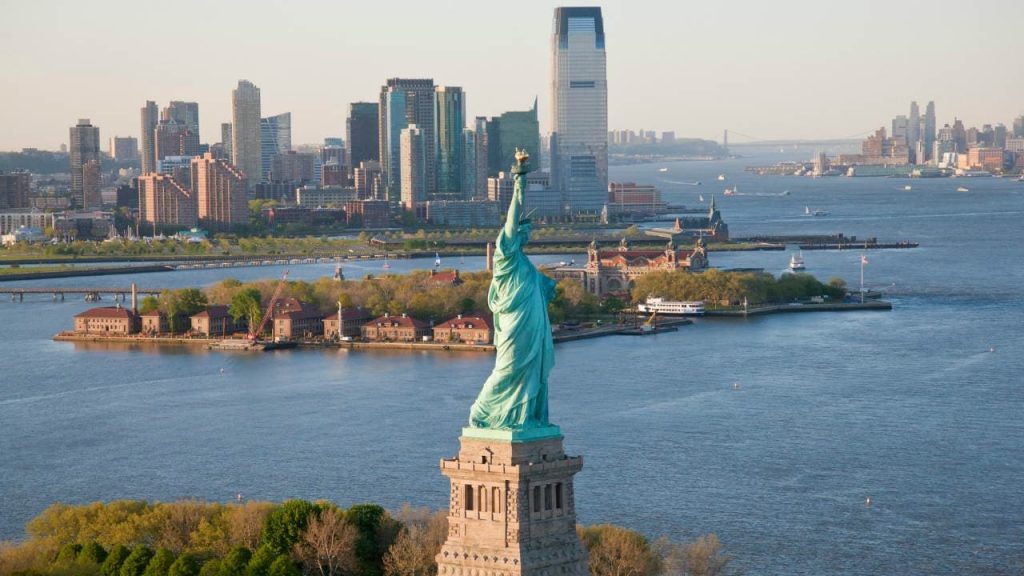 New York City is the most beautiful vacation spot in the US. In addition to the bright lights of Manhattan, the imposing Statue of Liberty, and the bustling Grand Central Station, New York is recognized for its many other attractions. However, this state encompasses much more than just New York City.
The majestic Adirondack Mountains bear witness to the historic heritage of the Rockefellers as well as the Vanderbilts, while the revived Catskills continues to build on their long tradition of welcoming visitors. The state's rich past may be found in Saratoga and Albany, while undisturbed wildness can be found in the Adirondack Park.
Fine wine is produced by wineries in the Chautauqua and Finger Lakes districts of New York State. New York City's most recognizable landmark, the Statue of Liberty, should be at the top of any first-time tourist's list of the things to do in the Big Apple.
2. Maui, Hawaii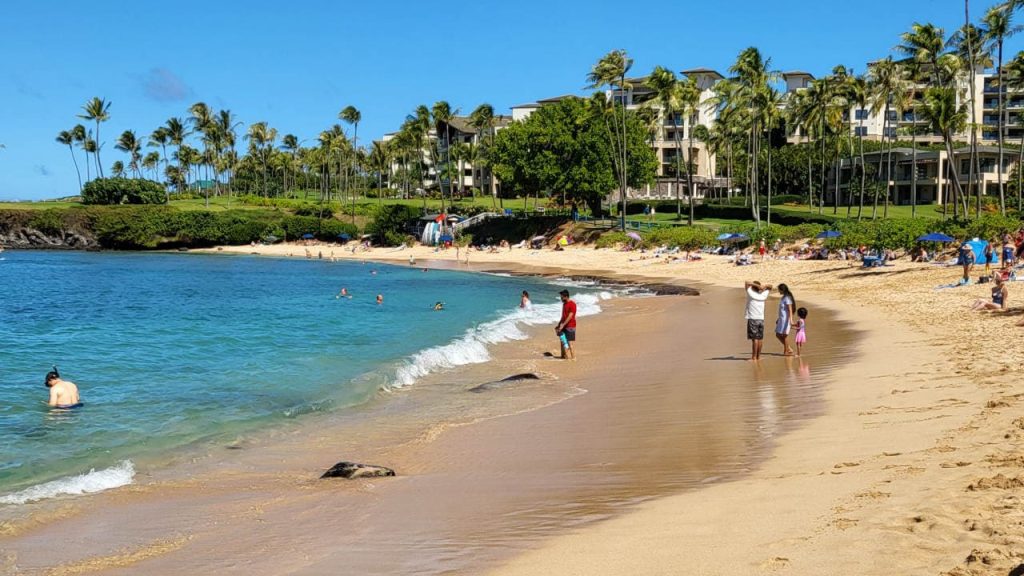 Maui is a Hawaiian island located in the central Pacific Ocean. There's no better way to see Hawaii's tallest peak, volcano Haleakala and the beautiful lakes and waterfalls of Ohe'o Gulch than along the Hana Highway's twisting route.
Summer and winter's high prices and crowds may be avoided by traveling to Hawaii during the fall and spring shoulder seasons. The beaches on Maui's leeward side are without a doubt the greatest on the island, especially if you define "best" as having golden sand, crystal-clear water, great snorkeling, waves mild enough for beginners, and an abundance of sunshine.
3. Grand Canyon, Arizona
Erosion-induced changes in the canyon walls' rock strata are responsible for their extremely rough appearance. Slopes and cliffs are formed by the erosion of various strata at different speeds. Different materials in the rocks are responsible for the canyon's stunning colors.
As a first-time visitor to the area, you're likely to choose the South Rim's wealth of tourist services and family-friendly activities over the other options. A trip to one of the world's most popular tourist locations is sure to leave an indelible impression on you and your loved ones.
Take a day excursion out of the city to the Grand Canyon if you're intending to stay in Las Vegas and enjoy a total unique outdoor experience.
Make sure to visit the most beautiful beaches in the US.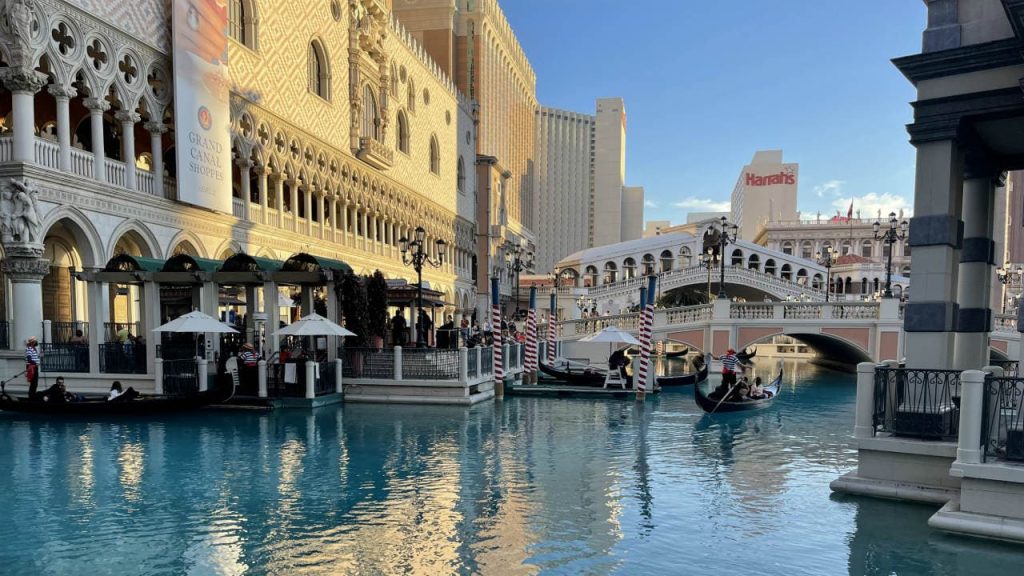 When it comes to casinos, Las Vegas has some of the biggest in the world, but it also has some of the most amazing attractions for tourists and locals alike. In addition, the city in the desert is well-known for its nightlife and celebrations.
The world-renowned resort-lined strip of Las Vegas, the Strip, glistens with lights and replicas of iconic landmarks from across the world. You can enjoy Vegas all year round.
Sightseeing is more comfortable in winter and hotel pools are an important element of afternoon activities on hot summer days when temperatures reach beyond 104 degrees Fahrenheit.
5. Niagara Falls
The magnificent blue-green hue of Niagara Falls' water is a world-famous sight. Algae and sunlight on the water's surface work together to give the water its distinctive color. "Rock flour," or pulverized rock, also contributes to the water's color.
Subsequently, the sheer volume of water gushing over the falls is what makes them so spectacular. Only a few of the world's highest waterfalls have any water running over them, where Niagara Falls is awe-inspiring because of its height and volume.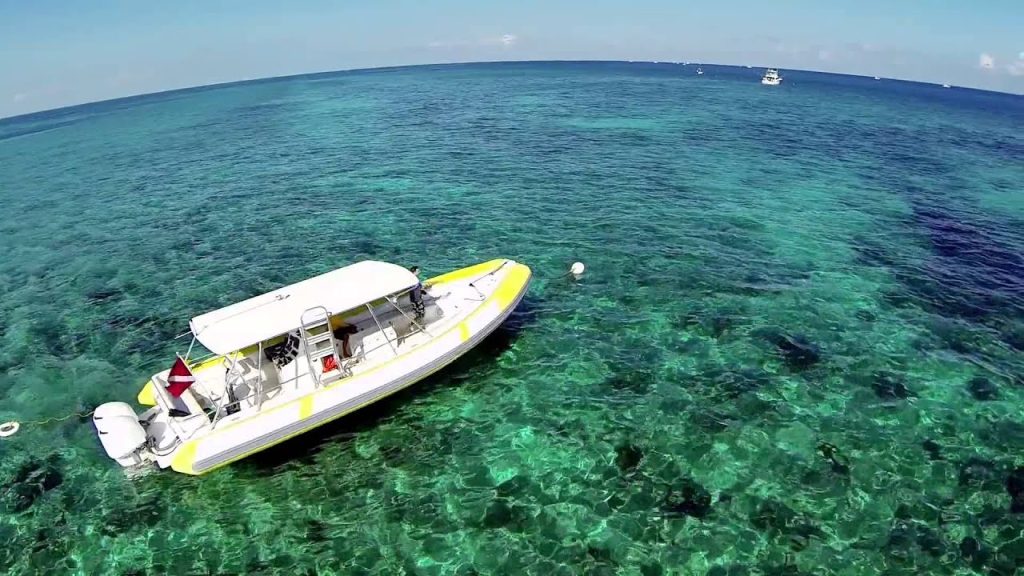 This is the southern point of the United States, and it's a great place to visit if you're looking for beautiful beaches and a fascinating history. Water sports, nightlife, beaches, historic monuments and pastel-colored conch-style architecture are just some of the things that make it a popular tourist destination in Florida.
On top of everything else, the diving here is incredible. Key West is a great vacation spot for families with kids of different ages, regardless of their interests. You'll never run out of things to do on the island, thanks to the beautiful outdoors and the island's many museums.
There are a slew of kid-friendly activities that are just as fun for adults. There are moray eels, barracuda and grouper as well as conch and sea crabs in the aquarium. The aquarium's specialist guides will be on hand to provide narration. So, it's a must for animal-loving families.
Check out the wonderful rainforests in the US that you should visit.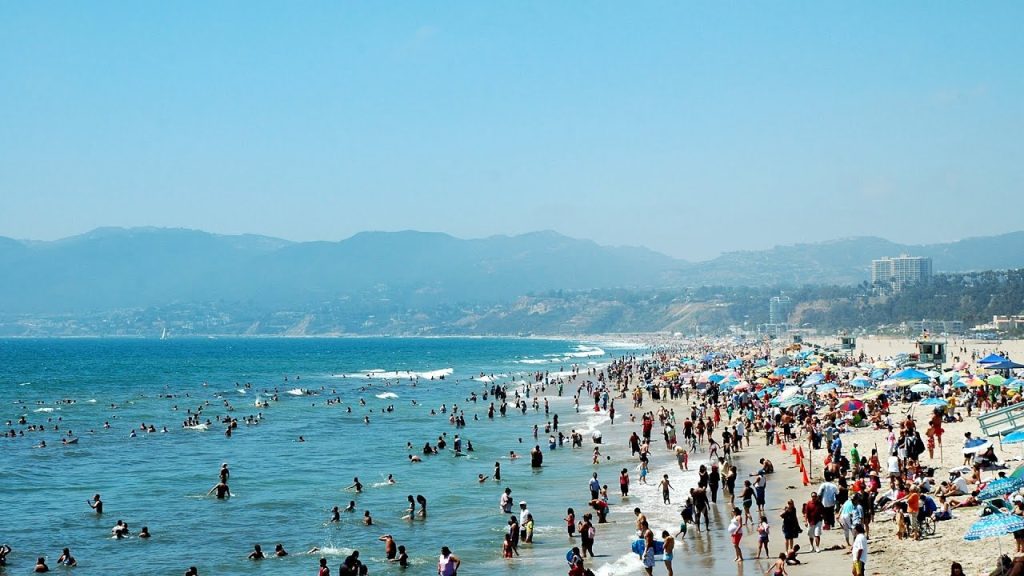 San Diego is a popular destination in southern California because of its vibrant tech culture and laid-back vibe. It's a wonderful place to visit. First and foremost, the city has a pleasant environment throughout the year due to its location in California's sunny state.
This city has a lot to offer in terms of attractions, but it also has some lesser-known jewels that are well worth discovering. As a family vacation destination, San Diego is known for its perfect weather, 70 miles of unspoiled shoreline, and a bevy of top-notch family attractions.
The world's most famous San Diego Zoo and Safari Park, Sea-world San Diego, and LEGO-LAND California are among the most popular attractions.
Georgia's oldest city has developed a reputation as a haven for artists. The city is renowned for its magnificent period buildings, tiny stores, and oak-lined streets. Savannah's squares and parks are the city's greatest beloved and endearing landmarks.
Savannah is a long-established city that is well through the country for its picturesque coastal vistas, well-preserved architecture, and active history. There's something for everyone in this posh Georgia metropolis.
While Savannah's exquisite elegance and deep heritage make it an ideal destination in and of itself, they also serve as a great jumping-off point for exploring the state's more remote regions.
9. Denali National Park, Alaska
Mount McKinley, North America's tallest peak, is part of Denali National Park and Monument in interior Alaska. Denali refers to Mount McKinley, which in the local Athabaskan language means "the lofty one." It also preserves a wonderful wilderness region, which includes grizzly bears, caribou and moose as well as other animals.
Denali is North America's highest point. In 1913, the first person climbed to the top of the mountain. Harry Karstens, a member of the party, would eventually serve as Denali's first superintendent. To this day, mountaineers from all over the world attempt to conquer the summit.
Denali National Park and Preserve is one of America's best-known public properties, and for good reason. Among the park's 6.5 million acres, not only will you find an abundance of species and breathtaking scenery, but you'll also find North America's highest peak.
10. Yosemite National Park
As one of America's best-known national parks, Yosemite is a shining example of America's Best Suggestion. Intrepid vistas and stunning waterfall, enormous granite rock formations, old big sequoias, and huge unspoiled Alpine wilderness are all found here.
Yosemite National Park is a must-see for nature lovers and adventure seekers alike, thanks to its stunning scenery and one-of-a-kind attractions. Yosemite's towering sequoia trees, wide vistas, and breathtaking waterfalls attract visitors from all around the world.
The Sleeping Beauty Castle and the Disney characters serve as a visual representation of the park's attractions and performances. Around a central node, it's broken down into nine smaller "lands" or subregions. Main Street, U. S. A, connecting the Disneyland entrance to the center hub and is the first thing visitors see.
There are so many things to do and see in Disneyland in California. Performances, fireworks, parades, and other special events abound throughout the park. It's easy to fill a day at the park with enjoyable activities and attractions even if it's a slow or quiet day there.
12. Charleston, South Carolina
There are many reasons why this southern town has not yet lost its appeal, from its own deep-rooted history to its stunning residences and all-around attractive ambiance. Moreover, flowers are abundant. The flowers in Charleston bloom all year long, so there's no need to wait for the season to change.
Tours, attractions, and historic places abound in Charleston. See what we have on offer by visiting our tours page! Purchasing a Tour Pass, which includes an easy-to-use Mobile Pass, is another excellent choice which will save you money as well as the trouble of finding out what to do.
Sedona, Arizona's most picturesque town, is nestled among towering red rock spires, buttes, and canyons. Every street corner and trekking route in this area offers breathtaking views of the surrounding landscape.
Sedona's red boulders, which may be explored via a jeep tour or hiking, are recognized across the world. Awe and wonder fill the hearts and minds of everyone who visits Sedona, whatever it may be.
It's up to each individual to judge whether this is due to the area's breathtaking natural beauty or the mysterious energy vortexes.
14. Great Smoky Mountains National Park
Natural and man-made attractions abound in the Great Smoky Mountains National Park. Over 90 historic houses and other educational exhibits may be found throughout the park's many miles of woodland paths.
The Smokies, a mountain range in the southern Appalachians known for its richness of species of plants and animals, the majesty of its majestic mountains, and the heritage of southern Northern mountain culture, are nicknamed the Smokies because of the morning fog.
Outdoor enthusiasts flock to the Great Smoky Mountains National Park. You may come across beautiful waterfalls along woodland routes, as well as difficult climbs, in addition to the park's numerous blooms and fauna.
Miami is a city in the state of Florida in the United States. It is well-known for its sugar-white sands and azure waters. However, there are a few unique aspects of Miami, such as the city's beaches and nightlife.
Additionally, Miami's beaches, temperature, nightlife, and culture have made it a popular destination for tourists from across the world. Miami's status as one of the world's top holiday destinations has been built on a few factors. Numerous tourists visit this seaside resort each year to reap the benefits of the city's many attractions.
16. Maui
Maui has beautiful beaches and lush parks, so there are many of places to unwind. You can spend your days here taking in the scenery as you travel down the Road to Hana, soar into the Hawaiian sky in a chopper, or relax on the black sands of Waianapanapa State Park. Join a snorkeling excursion if you'd prefer cool off than lay in the sun. And past guests advise making the trek to Haleakala Observatory to witness a sunrise or sunset for a unique experience.
This national park in Montana is well known for its glaciers, but it also boasts more than 700 lakes, two mountain ranges, and numerous waterfalls that are equally magnificent. Due to the park's combination of accessible hikes like Rocky Point and difficult ones like Grinnell Glacier and the Highline Trail, hiking is the most popular activity among tourists.
In addition, the region is a great place for cross-country skiing and snowshoeing in the winter and for kayaking, canoeing, and fishing in the summer. In addition, moose, bears, and elk are frequently seen here.
In Utah's Zion National Park, breathtaking views can be found everywhere you look. Hikers advise taking the tough switchback-filled, height-adventuring Angels Landing trail for some of the best views. The simple Pa'rus Trail and the more difficult Narrows, which leads hikers through the smallest point of Zion Canyon, are other tourist favorites.
"From California to the New York island, from the redwood forest to the Gulf Stream seas, this land was designed for you and me," Woody Guthrie famously declared. So, visit these amazing places and make sure you keep them clean and protected.