Indiana might not have many skyscrapers or luxurious cities or beaches. But the one thing that this state will ensure you that is the safety of its people.
This state has some beautiful cities and towns which are decorated with natural beauty and the innocence of their people. And that's why this state has low statistics in crime.
So, here are some of the safest cities in Indiana which may not offer you all the luxuries but won't forget to ensure your safety.
1. Chesterton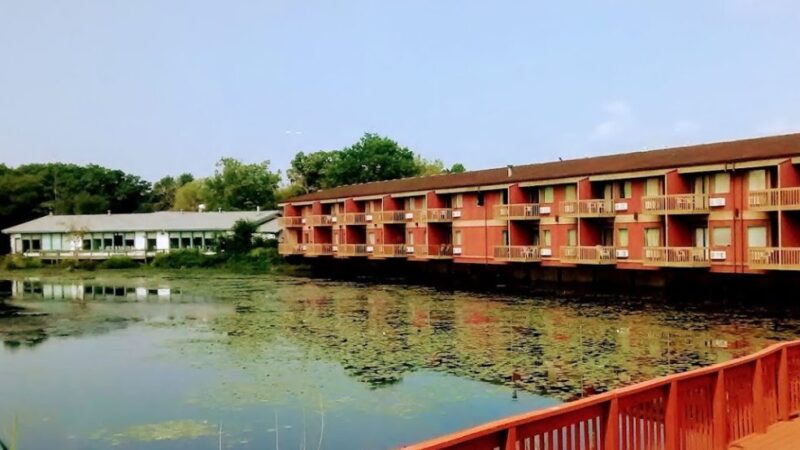 Chesterton is a town in Porter County, Indiana, and is located in the townships of Westchester, Jackson, and Liberty. There are 26 law enforcement officers in Chesterton, which has a population of 13,561 people, or 1.92 officers per 1,000 residents.
There were 143 reported crimes in total, including 11 violent crimes and 111 property offenses. 9.0 instances of crime per 1,000 residents were reported, with 0.81 of them being violent crimes and 8.19 of them being property crimes. The average household income is 36,851 USD per person or 73,977 USD per household.
2. Lowell
If we had developed this list a few years ago, Lowell, the smallest community on our list, would not have qualified due to population size. The village of 10,000 people is located 30 minutes south of Gary in the northwest region of Indiana. Lowell attracts families because of its rural charm and community events, but what really distinguishes the Lake County hamlet is its unassuming ranking as the safest city in the state.
In 2020, Lowell had just 126 total offenses, including crimes against society. The city had a crime rate of just 2.80 offenses per 1,000 residents when solely looking at violent and property crimes. Since 2011, when combined violent and property-related offenses gave Lowell a crime rate of 20.69 offenses per 1,000 residents, crime in Lowell has significantly decreased.
While property crime decreased significantly between 2011 and 2020, reaching an all-time low of six occurrences in 2017, violent crime has fluctuated over time. The city's third-lowest reported number of property violations in 2020 was 22 incidents.
3. Dyer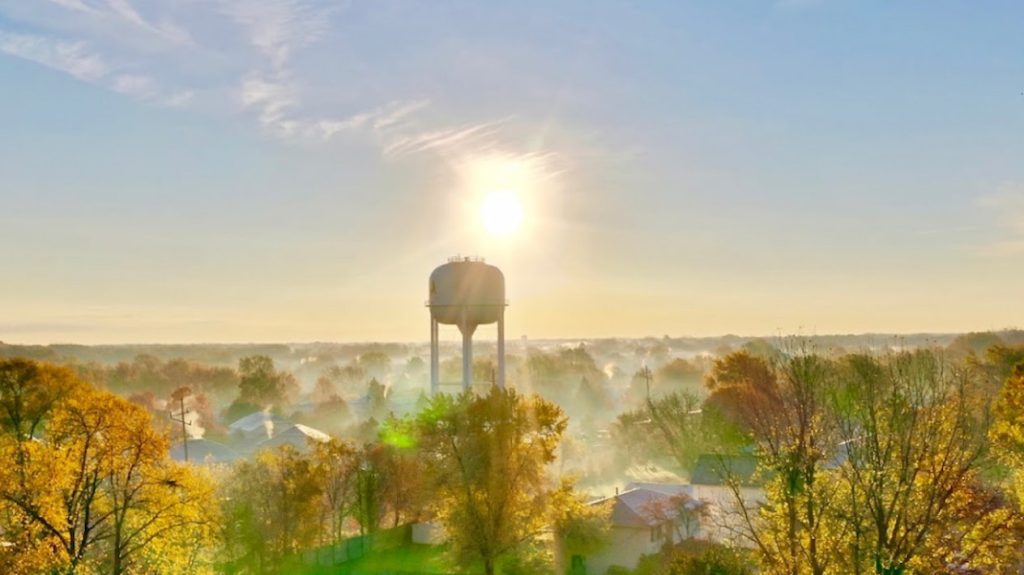 The town of Dyer is located in Lake County. The Chicago suburb is a great place for families since it has a top-notch education system, a bustling nightlife, and little crime. There were just 127 crimes overall, including crimes against society, committed in Dyer in 2020.
The crime rate in the state was barely 3.26 instances per 1,000 people when just 52 violent and property offenses were included. The low number of violent crimes in Dyer is the city's most astounding crime statistic. Dyer had the second-fewest number of violent crimes in the entire state of Indiana in 2020, with only one documented event, an isolated case of aggravated assault.
Only 30 minutes west of Lowell, in Dyer, you may find the Indiana-Illinois state line. Similar to its neighbor, Dyer has always had low violent crime rates; however since 2011, property crime rates have drastically decreased.
These are the best cities to live in Indiana.
4. Auburn
A little town named Auburn may be found 30 minutes north of Fort Wayne. One of the safest places in Indiana is the city known as the "Home of the Classics," thanks in part to a responsive government and first-rate infrastructure. Auburn might not appear like it belongs on this list with its high poverty rate and low median income.
But Auburn has become one of the safest places in the state as a result of a persistent pattern of falling violent crime and property crime. In 2020, there were four violent crimes in Auburn and 70 property criminal incidents. In their respective categories, these were the second-lowest numbers in the annals of the city. 2019 had the lowest rate with a total of just 51 instances.
5. Saint John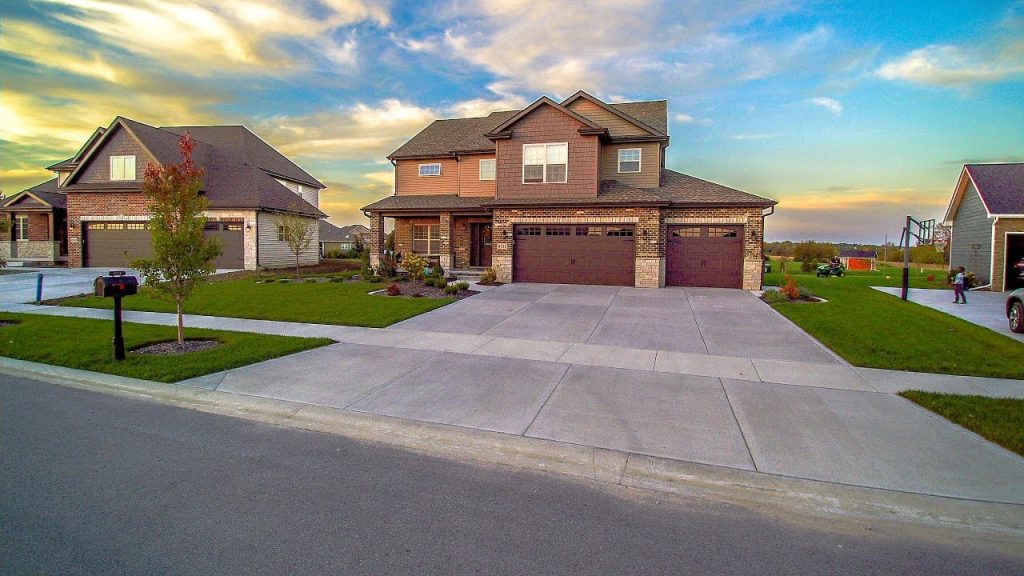 Saint John, Indiana's fourth-safest city, is only an 11-minute drive southeast of Dyer. Visitors may easily access Indiana Dunes National Park and many activities including hiking, biking, and water sports from the rural neighborhood. In all, 188 crimes occurred in St. John in 2020, for a crime rate of 9.75 crimes per 1,000 inhabitants. The rate of crime drops to 4.30 offenses per 1,000 individuals if you only include property and violent crimes.
Since 2011, when there were 14 cases, there has been a trend of low violent crime in St. John. The only four offenses in 2020 included one rape case and three aggravated assault instances. In contrast, there were just 79 total occurrences of property crime, a record low, making 2020 a remarkable year for safety in this Chicago suburb.
6. Zionsville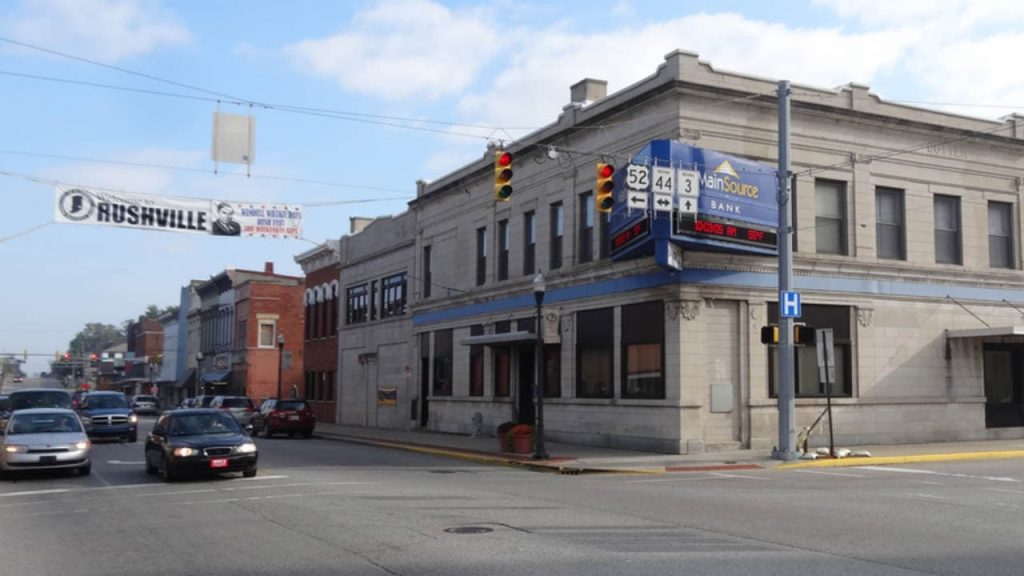 On the outskirts of Indianapolis to the northwest sits the booming hamlet of Zionsville. Zionsville receives top scores for livability and family friendliness thanks to its high median income, low rate of poverty, and third-best crime rate in the state. In 2020, Zionsville had a crime rate of just 3.47 offenses per 1,000 residents, including violent crimes and property crimes.
There aren't many instances of assault, property destruction, or theft in the city. It's interesting to note that false pretense/confidence game offenses are one category of crime that is substantially more common in Zionsville than other cities of similar size. In 2020, there were 73 instances of these crimes, which was twice as many as Hobart, a city with a similar size and a crime rate that was more than five times higher than Zionsville's.
These are the most dangerous cities in Indiana.
7. Fishers
Fishers, another Indianapolis suburb, is located in Hamilton County 7 miles east of Carmel. Fishers has a small-town feel despite its size, and its top attractions include a variety of farmers markets, artistic neighborhoods, and wildlife excursions. Fishers is one of the finest places to raise a family since it has top-notch schools, lovely neighborhoods, and the lowest poverty rate on this list.
Moreover, Fishers also has traditionally been a safe neighborhood, much like Carmel. With 630 offenses, property crime in 2020 was at a 15-year low. However, despite a decline in property crime over the previous few years, violent crime has increased.
The city saw its second-highest level of violent offenses in 2020, just falling short of the 65 violent crime cases that occurred in 2002. This increase was driven by an increase in aggravated assaults.
8. Carmel
The largest city on this list is Carmel, which is marginally larger than Fishers and just under 100,000 people. One of the larger Indianapolis suburbs, The Roundabout Capital of the U.S., is regarded as one of the best locations to live in the country. Carmel was named as the second-best place to live in the nation by Money magazine and as the seventh-best place to live in the nation by Niche.com.
But because of the city's size, that one killing has minimal impact on its reputation as a safe place in Indiana. There were 656 property and violent crimes in the city overall, with just 6.57 offenses per 1,000 persons. Carmel has a reputation for safety, but the 2020 statistics weren't particularly impressive. With 51 incidents, violent crime was at its highest level since 1997, and the number of robberies was at an all-time high.
9. Crown Point
The list of Indiana's safest cities for 2022 is completed with the county seat of Lake Country. The reason Crown Point is so well-known is likely because it served as the main hub of John Dillinger's criminal enterprise in the 1930s.
However, the city has successfully shed its reputation as a gangster hotspot and is now among Indiana's safest cities. Crime has been falling in Crown Point for a while. Since reaching an absurd 100 instances in 1995, violent crimes have remained persistently low. In 2020, there were just seven violent crimes that were reported.
Additionally, there has been a decline in property crime in recent years. The 290 incidences in 2020 were much fewer than the city's all-time high of 695 events in 2006, which was the second-lowest number since 1998.
10. West Lafayette
The income and poverty statistics for West Lafayette can be perplexing at first appearance, especially in light of this list. However, the statistics aren't particularly unusual by any means once the student population from Lafayette's sister city is taken into account.
Purdue University is located in West Lafayette, and since many residents are students, the poverty rate is elevated in what would otherwise be a typical neighborhood. Only 14.9 percent of people in the population who are not in school are considered to be poor, which is closer to the state average. In 2020, West Lafayette experienced unusually high crime rates.
Violent crime dropped to a record low of 28 offenses, the lowest number since 2004, and property crime plummeted to a record low of 329 instances. You had a 1 in 125 risk of becoming a victim of crime because there were 8 crimes committed for every 1,000 residents.
11. Westfield
Another Hamilton County city that has made it onto our list of the safest cities in Indiana is located just north of Carmel. The city is well-known for its 2014 construction of the 400-acre Grand Park, the largest youth sports complex in the nation.
Despite having a marginally lower median income and a higher proportion of poverty than its neighbors, Westfield continues the pattern of the area having few crimes. Westfield has only 23 violent crimes and 340 property offenses in 2020, which is the second-lowest total since 2003.
12. Brownsburg
Brownsburg, a town in Hendricks County, Indiana, has 26,525 residents and 49 law enforcement personnel, or 1.85 officers for every 1,000 citizens. The town of Brownsburg reported 297 crimes overall during this time, including 33 violent crimes and 264 property offenses.
In contrast, there were 1.24 violent crimes and 9.95 property crimes reported for per 1,000 residents, for a total of 11.20 instances of crime. The average household income is 35,436 USD per person or 78,877 USD per household.
13. Noblesville
In Hamilton County, Indiana, Noblesville serves as the county seat. There are 63,315 people living there, and there are 92 law enforcement officers, or 1.45 officers for every 1,000 people. 648 crimes in total, including 59 violent crimes and 589 property offenses, were reported by the city.
In contrast, 0.93 violent crimes and 9.30 property crimes were reported for every 1,000 residents, for a total of 10.23 instances of crime. The average household income is 39,102 USD per person or 82,218 USD per household.
14. Valparaiso
With a population of 33,610, Valparaiso, the county seat of Porter County, Indiana, is located there. In addition, there are 63 active law enforcement officers in this community, or 1.87 officers for every 1,000 persons. Residents of Valparaiso have reported 439 crimes in total over this time, including 37 violent crimes and 402 property offenses.
Instead, there were 13.06 incidences of crime reported for per 1,000 residents, consisting of 0.1.10 violent crimes and 11.96 property crimes. The average household income is 59,533 USD, or, in other words, $30,942 USD per person.
15. Decatur
The future of the city of Decatur is quite promising and expanding. In this metropolis, there are no risks associated with crossing busy streets or sneaking through dark alleys. Indiana is a great place to raise a family due to the low crime rates.
These are some of the calmest and safest areas to live in Indiana, regardless of whether they are tiny towns or cities. And isn't that ultimately what matters? Every neighborhood on our list is a great place to live and a place you should be proud to call home.
Home is the place where we feel safe most. And these cities are so safe that once you visit them you will definitely love the essence of home.