For a location to call home, Idaho gets a better score from most people. This is not the most prosperous state in the United States, but it is home to many hard-working, kind people, and it seems that a strong sense of community permeates the state as a whole.
So, read on to learn more about the best cities to live in Idaho, especially if you are planning to move here.
1. Boise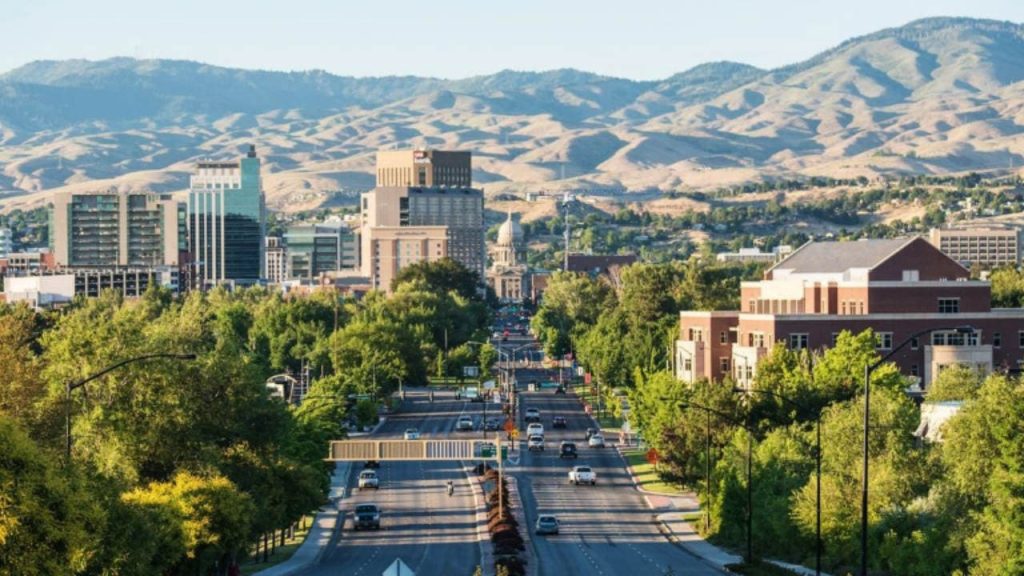 Boise has to be included on any list of the best places to live as a top. With its rural charm and big-city amenities, the capital of Idaho is a one-of-a-kind destination. If you're trying to get away from it all without having to leave town, the Boise River Greenbelt is for you.
Visit the Capitol Dome at the Idaho State Capitol. There's something about this structure in Boise that evokes both the grandeur of the US Capitol and the artistry of Michelangelo in both of its exterior and interior. Also, don't forget to visit the ski resorts in winter.
2. Coeur d'Alene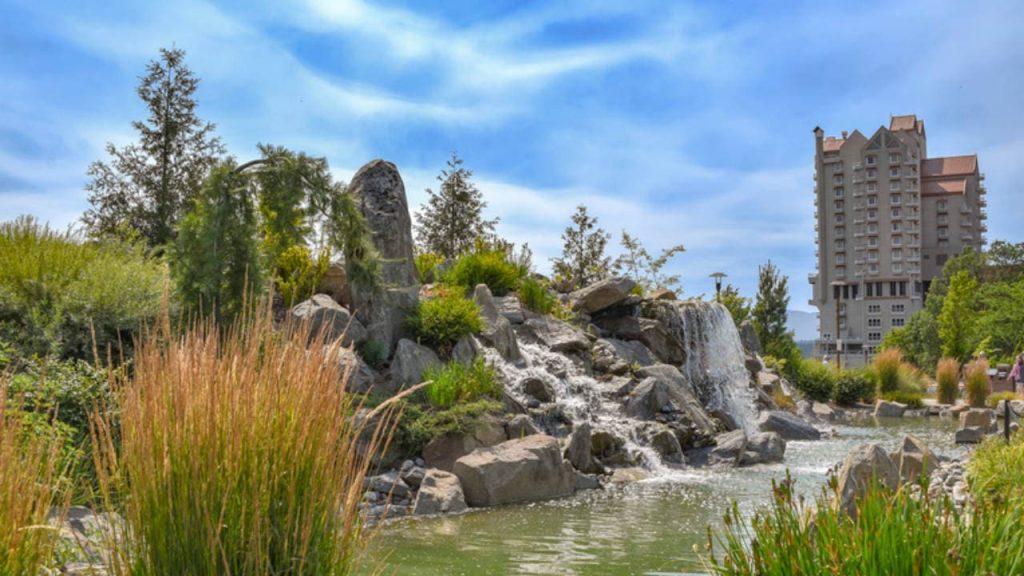 Coeur d'Alene is the second-best place to live in Idaho and has been a popular vacation spot for families during the last decade. As a result of its academic excellence, Coeur d'Alene Charter Academy has received national acclaim.
3. Idaho Falls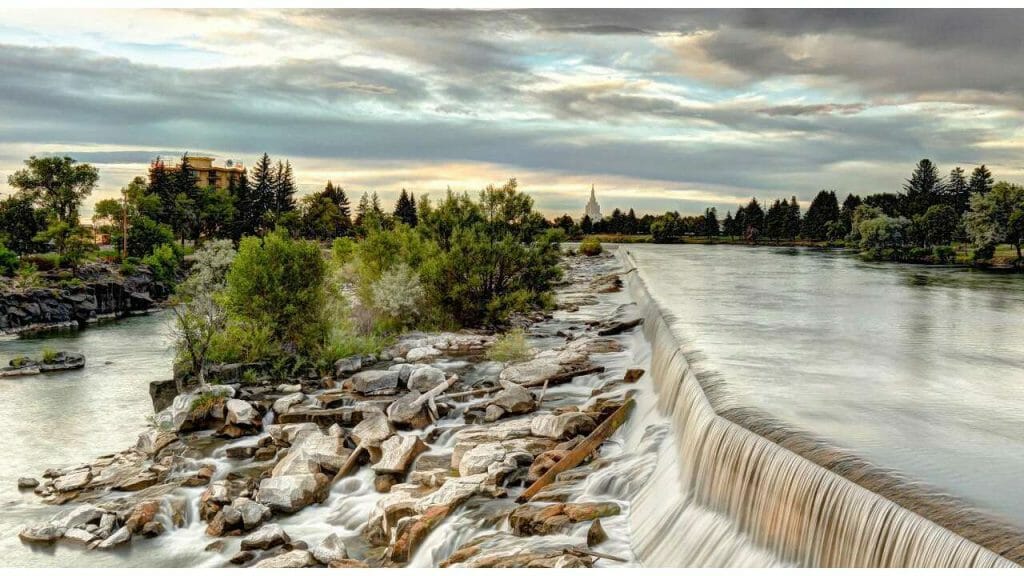 At one time, Idaho Falls was mostly an agricultural village along the Snake River, but now it is home to a wide range of cutting-edge companies and nuclear power plants.
Yellowstone and Grand Teton National Parks are a little over two hours east of Idaho Falls. At the Tautphaus Park Zoo, have fun with family or friends. You can also visit the Museum of Idaho, which adds new displays for visitors to enjoy while learning something new every year.
In addition, the Idaho Falls Chukars of the Pioneer Team, a league affiliated with Major League Baseball, play their home games at Melaleuca Field, which is located in the city.
Check out these beautiful places in Idaho.
4. Lewiston
One of Lewiston's most distinctive characteristics is that it is the state's lowest-altitude city at 745 feet above sea level. Compared to other parts of the state, this indicates that the city has a mild climate which eventually makes it one of the places to live in Idaho.
It is from Lewiston that one may access Hell's Canyon, the deepest river gorge in North America (deeper than the Grand Canyon). Moreover, if you are looking for the best in whitewater rafting, go no further than the legendary Seven Devils Mountain range.
5. Meridian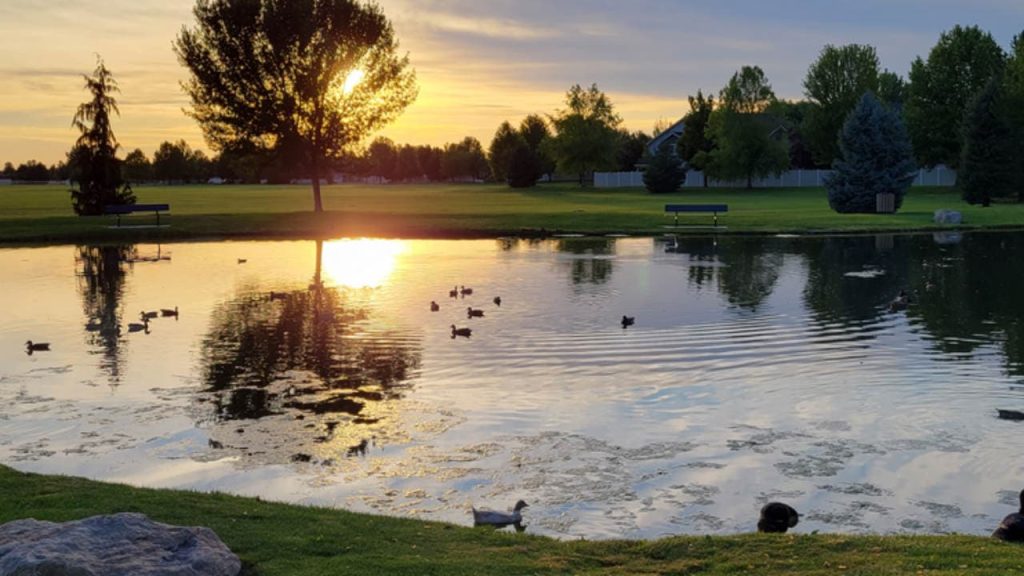 There are many new and interesting initiatives planned for this formerly peaceful and underpopulated agricultural village just down a country road from Idaho's capital city of Boise.
Roaring Springs Waterpark is a popular destination for residents of Meridian during the summer months. But if you're searching for something to do with your family that doesn't involve getting drenched, go to the Meridian Speedway.
Meridian, Idaho, is a wonderful area to work and live. Also, advanced placement, IB, and gifted programs are all available to kids at the school, ensuring that they all get a high-quality education.
6. Moscow
In Moscow, Idaho, you'll find a vibrant nightlife, young energy, and a distinct musical and cultural flavor. One notable attraction is the Lionel Hampton Jazz Festival, the biggest music festival which happens every year at the University of Idaho. On the other hand, you need to plan ahead if you are thinking of moving in Moscow, as finding an apartment might be a challenge.
These are the safest cities in Idaho.
7. Eagle
Eagle, on the fringes of Boise, is another popular place to call home in Idaho. Besides the posh neighborhood with beautiful parks, exquisite golf courses, and luxurious spas, it is also well-regarded because of its top-notch public schools and easy access to downtown.
With a beach and a state park, it's a great place for residents and tourists alike to relax. A lively Saturday market with musical performances is a big appeal even if housing costs and rents have increased significantly in the last several years. The town's residents remain warm and inviting despite these challenges.
8. Pocatello
Pocatello, Idaho, is known as the "United States Smile Capital" for its emphasis on family, culture, and hospitality, making it an excellent place to make a fresh start.
At Pocatello, there is Idaho State University, which has gained national attention for its pharmacy department. Moreover, the Idaho Museum of Natural History, ISU also houses the Idaho Geological and Biodiversity Research Center.
9. Sugar City
Sugar City is a nice neighborhood with more than 1,700 residents. If you are looking for a nice spot to live in Idaho, Sugar City is a fantastic option. Sugar City is a great spot to raise a family because of the low crime rate and wide range of educational options. However, the residents of Sugar City have complained about the limited selection of dining options.
10. Twin Falls
Twin Falls is an adventure geek's paradise, located along the Snake River in south-central Idaho. The hiking and biking options in the region are popular among locals. With its breathtaking vistas of the Snake River Canyon, the Snake River Canyon Rim Trail is a popular hiking and biking destination.
On the other hand, Shoshone Falls is a popular Twin Falls location for those who don't want camping or hiking great distances. Here, you'll be guaranteed with beautiful vistas at every turn.
11. Sandpoint
Sandpoint, set on the beaches of Lake Pend Oreille and surrounded by towering mountains, is a wonderful place to live. The resort town is one of Idaho's most popular places because of its natural beauty and plenty of exciting water and snow based activities. Guests enjoy a good standard of living, despite growing expenditures in recent days.
The Selkirk, Cabinet, and Bitterroot mountain peaks encircle this picture-perfect hamlet, which sits on the shores of a lake whose peaceful waters seem to go on forever. For those who want a more active vacation, Schweitzer Mountain Resort has a lake where you can swim and sail, or you may try climbing and horseback riding through its valleys, which are just a short distance from the Canadian border and wilderness areas.
If you're looking for a place to call home that's tucked away on Snake River's eastern shore with stunning Blackfoot Mountains as a backdrop, this is it. The annual Spud Day celebration, which lasts for a week and includes sports, music, and competitions, is a local favorite in addition to the high standard of living and proximity to Idaho Falls.
13. Chubbuck
There is an uncanny sense of continuity between Chubbuck and Pocatello's streets, despite the fact that both cities are part of a much larger urban core. Numerous new homes, shops, and parks have sprung up these days as the number of families moving to southeast Idaho has increased.
Because of its location in the foothills of the Rocky Mountains, the little town takes a highly communal approach to life, hosting several cultural events, festivals, and concerts every year. The town's many parks and Pine Ridge Mall, in addition to the laid-back atmosphere, make it a popular choice for folks looking for work and fun.
14. Post Falls
Post Falls has seen rapid growth in the previous several decades as both a suburb of Coeur d'Alene to the east and a bedroom town for Spokane to the west. Because of this, people enjoy a lower cost of living and a pleasant small town vibe while having access to a wide variety of conveniences and recreational sports.
Outdoor enthusiasts are drawn to the area by the many mountains, rivers, and lakes nearby, as do fresh graduates and families looking for work, education, or a peaceful place to raise a family. With eateries, stores, and cafés springing up all the time, you don't even have to leave town to enjoy the natural beauty.
15. Nampa
Another Boise relative, Nampa, is just 20 miles away to the west and is host to the Ford Idaho Center, a municipal theater for performances, truck pulls, sporting events, and finals for high school athletics.
It's no surprise that the Warhawk Air Museum is a top attraction in Nampa. From World War I through the Iraq conflict, the museum honors people who have served in the armed forces of the United States of America.
Nampa Dog Park is a great spot to take your pet if you're a pet owner. Ponds are great for dogs that like splashing about and swimming. Toss a water toy for your dog and have some fun together.
16. Kimberly
Kimberly is a city in Twin Falls County, Idaho, United States. The population was 3,264 at the 2010 census, up from 2,614 in 2000. It is part of the Twin Falls Metropolitan Statistical Area. Kimberly was founded in 1905.
Taking into considerations like access to stunning landscapes, recreational opportunities, low crime rate, mild climate and most importantly friendly neighborhood, you can start making your decision to move to any of these places in Idaho which best suits your needs.