Boasting a high standard of living, Georgia has plenty of places to live where everything just sits right. The safe environment, affordable housing and several amenities ensure every person lives a standard quality of life.
Because of the generous tax incentives, all types of businesses boom in the towns and cities of Georgia. The prospects of living in Georgia are innumerable.
Here is the list of the best places to live in Georgia for you to choose from and be motivated to move in soon.
1. Alpharetta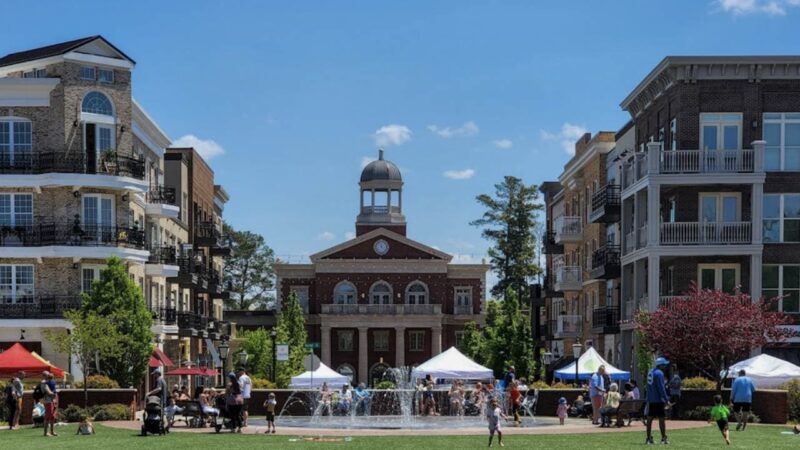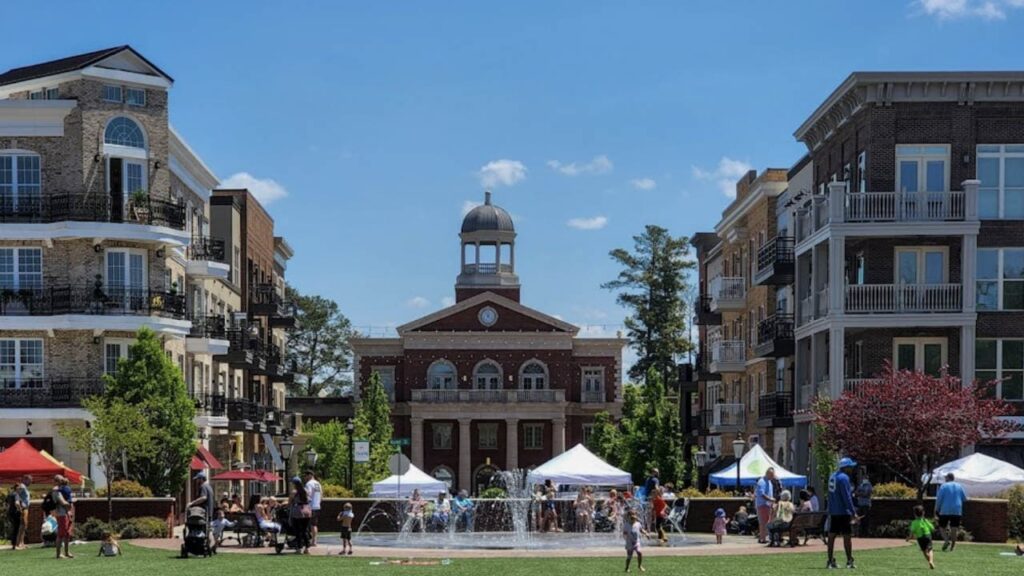 Alpharetta is presently a hub of fun, culture and fantastic dining options in Atlanta. This suburb went through a revitalization project and added a plethora of attractions for the residents and visitors. More than 60000 residents live in this downtown area and an expansive community center, Avalon, is near the town.
In the center of the town, there are shops, a theater and the houses have lawns to relax and enjoy life. This adorable town has plenty of art galleries and live music places. You and your family will feel included as lovely residents through the community events and farmers market interactions.
2. Athens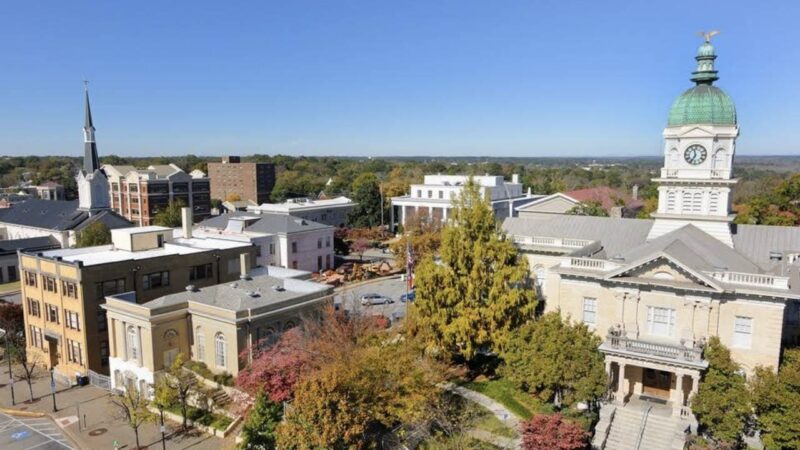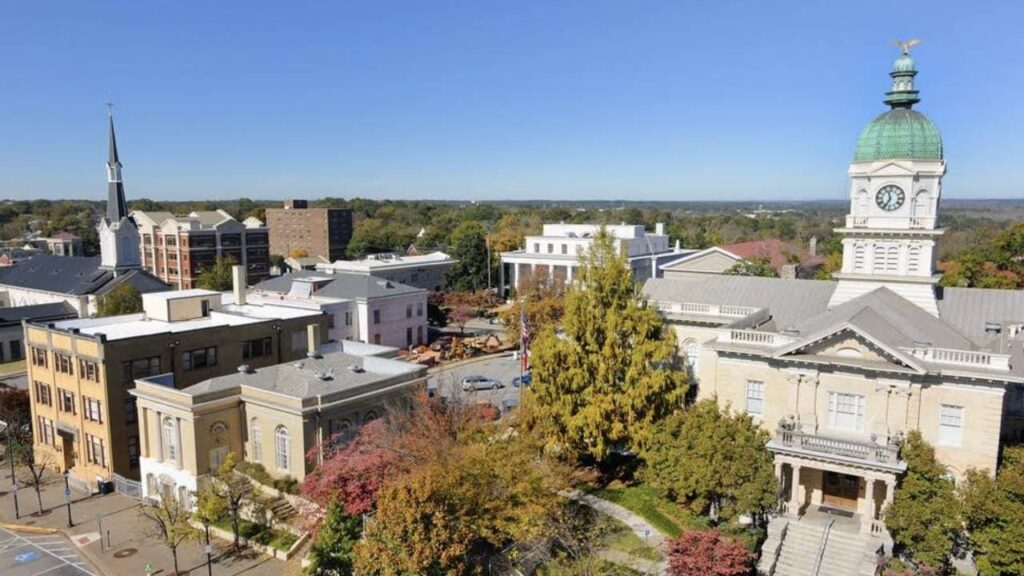 In Georgia, a proud place to call home for free souls, is Athens. Even though the town is not for those who are aiming for a mature environment with schools and community institutions, any person can mix well with the ambience of the town. There are some beautiful colleges and the housing is affordable as well. But there are not many schools or houses built for big families.
The rent of a medium home averages $789. Students can live in studio apartments and rent rooms provided by the residents. The atmosphere of Athens is perfect for young – hearted people who want calm and cozy surroundings.
The town is bike friendly and walkable. With an abundance of entertainment, including shopping, energetic – dining, nightlife events and so on, the culture of the town adds a cherry on top of the cake for free – spirited people.
3. John's Creek
Located 30 miles northeast of Atlanta, Georgia, John's Creek is perfect for those who are looking for an extremely high quality of living. With only 82,200 residents, the town has all the amenities, including good standard schools, exquisite dining, high-end shopping and many recreational activities.
With a low rate of crime and a 90% lower rate of violent crime, you can expect why people enjoy a relaxed life in this town. The nearby big city serves an appeal to enjoy the functionalities of a big city within a smaller town.
Check out these best hospitals in Georgia.
4. Savannah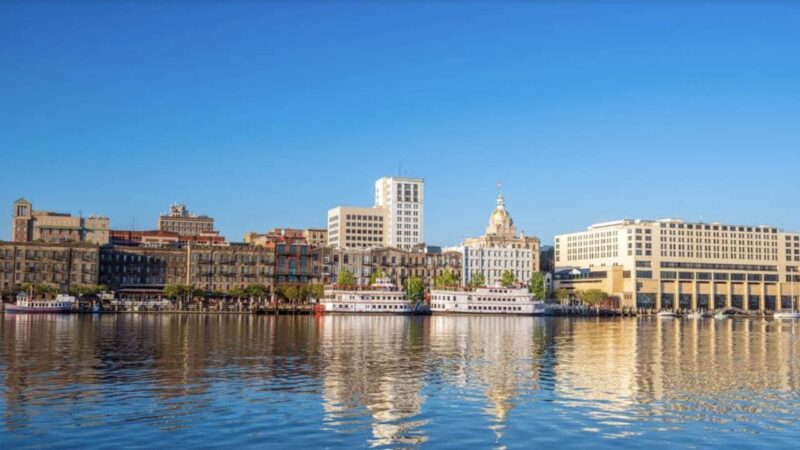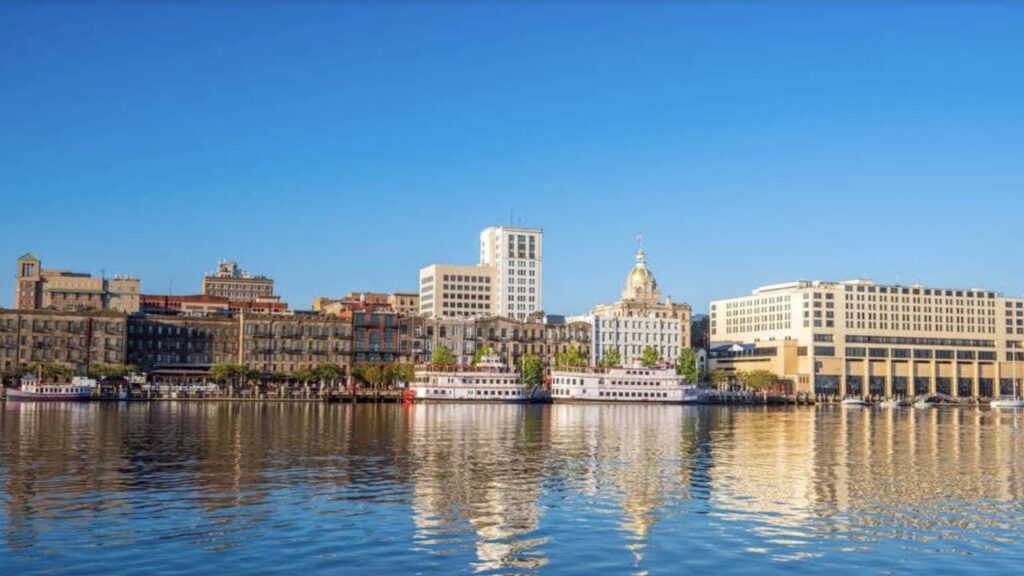 One of the iconic landmarks with an undeniable charm, Savannah is a city with modern conveniences. Along the banks of the river with the same name, Savannah is a haven for nightlife lovers. The historic buildings of the city will let you have a peak at what it looked like to live in the old antebellum time.
Did you know that this city is called the "Hostess of the South" by newcomers who fall in love with the iconic museums, beautiful cemeteries and local architecture? The local food scene of the city is also diverse, so you can try different cuisines on a regular basis. The atmosphere of the cobblestone alleys is calming and sweet.
5. Canton
Whether you want to live in a place with a rich history or a lower cost of living, Canton is the answer for you. Known as the Peach state, this city of Georgia offers a quiet life. Featuring an array of historic small towns, this city is also home to Fortune 500 companies.
You can find the combination of a vibrant college town and a booming opportunity for new job prospects. It is one of the developed cities surrounded by suburbs with a strong community sense.
6. Roswell
With lush urban parks and plenty of beautiful historical sights, Roswell is a wonderful downtown. The rural vibe of the area is credited to the small population of people who built a strong sense of community. Along with the lower cost of living, you can enjoy some facilities of a metropolitan area.
The long term residents will help you move in and adjust to the calming life of Roswell. From April to October, the town holds a number of activities to enhance the unity. For people wanting a lifestyle filled with social interactions, live music and great food, this is the right place.
You might also like to know about these amusement parks in Georgia.
7. Marietta
Only a short drive away from downtown Atlanta, Marietta is a pleasant city for all. The cultural attractions are one of the main reasons for moving in here. The museums, old-time theaters and several public parks make it the perfect place for enjoying an eventful life. With a strong population of 60,000, the city is loved by the residents and visitors.
You can explore the Kennesaw Mountain National Battlefield Park for the best hiking experience as it is nearest to the city. The quality of public education is also high, so you can admit your kids to the best schools in Georgia.
8. Columbus
Columbus has innumerable water features which were installed in the 1900s, of which, the city is called the Fountain City. Interestingly, this town introduced Coca-Cola to the world. The Antebellum homes add to the beauty of the area. You can enjoy the nightlife by attending community events arranged at night.
The farmers market, fun food festivals and rich history add stars to the features of the town. Fort Benning, a major Army base in the state, is alongside the city.
9. Gainesville
Gainesville offers a plethora of options of outdoor activities for thrill seekers. Once you move in, you can visit the foothills and even hike to the Georgia Mountains weekly. No wonder Gainesville is known as a paradise for the outdoor enthusiasts. You can enjoy water recreational activities in the stunning Lake Lanier.
To enjoy the best of both worlds, this town is just for you. You can enjoy fun activities as well as work in one of the major hubs of Georgia. Although the medium house price is comparatively higher than the rest on the list, you can finally have a work/life – balanced lifestyle in Gainesville.
10. Augusta
In Georgia, one of the oldest cities, is the stunning Augusta. This place is the perfect area for living with its access to big-city amenities as well as nature. Instead of living in a metropolis, you can live in Augusta at a 10% lower cost of living. There are plenty of parks and recreational places for the best time for the entire family.
The beautiful buildings and a bunch of streets decorated with eclectic boutiques and tasty treats, you can stroll through the city every day and still not get enough of the magnificent views.
11. Atlanta
Atlanta is Georgia's one of the hub areas for major industry. With its vast collection of attractions such as the Coca-Cola Museum, Georgia Aquarium and Delta Airlines, you can enjoy access to many places. Both visitors and residents have scopes of tons of activities and attractions to enjoy.
The city also represents many major sports, including the NHL. With the trendy restaurants and incredible shopping area, you can roam around and treat yourself with ease.
12. Macon
To maintain a lovely balance of lifestyle, you can move to Macon. Even if it is popularly a great college town, you can enjoy the diverse culture and vibrant nightlife regardless of your age.
If you are a social person, living in this social town will be the best decision. One of the largest museums in the country is also located in this town, Tubman Museum.
The town is also home to the Ocmulgee National Monument, which is one of the popular visitor attractions in North America.
13. Decatur
Decatur is a cozy town in DeKalb County. Because of the leafy suburb's area, it is often said that, "Everything is greener in Decatur". From a high quality of education to incredible options for outdoor activities, this town got it all. With only a small population of 26000 residents, the town offers an ambient atmosphere.
You can enjoy a ton of amenities within your proximity and the medium house prices are average as well. The bars and restaurants are unique and welcoming to all.
14. Mountain Park
Home to only 12000 residents, Mountain Park is a stunning place to move into and live at any time of the year. Located in Gwinnett County, this suburb attracts thousands of visitors with its natural charm. It also serves as a gateway to one of the biggest tourist attractions, Stone Mountain Park.
With affordable living, you can enjoy living with your family in this stunning area. The scenic environment and strong community makes it easier to adjust and enjoy life.
15. Kennesaw
With 32000 residents, Kennesaw is one of the fastest growing towns in Cobb County. Due to its high livability, there has been mass migrations to this Georgia's town. Along with the low cost of living, the multiple facilities add to the appealing features of the town.
When it comes to "desirability for families", this town gets an A plus. This historic town has many unique shops, parks, museums, restaurants and other attractions for all to fall for its charming vibe and vibrancy.
Whether you are looking to living in an area with a blend of modern and history or a country atmosphere, Georgia offers all the cards for you to move in and live a pleasant life.
In this list of the best places to live in Georgia, all of them are appealing with their quality of life, healthcare, attractions and amenities. However, whichever clicks in your guts, choose and move in to enjoy a new life.