Indiana is the 38th largest state in the USA; covering over 94,000 square kilometers, this state has got it all. With rolling hills and sand dunes, you can go to the picturesque landscapes of the lowlands.
As it is along the northwest border of Lake Michigan, the natural charm of Indiana enchants the residents and tourists as well. Moreover, home to numerous lakes, man-made reservoirs and water bodies, Indiana has stunning views of pristine waters, and you can enjoy many water-based activities.
From this article, you can find the best lakes in Indiana that you must visit at least once.
1. Tippecanoe Lake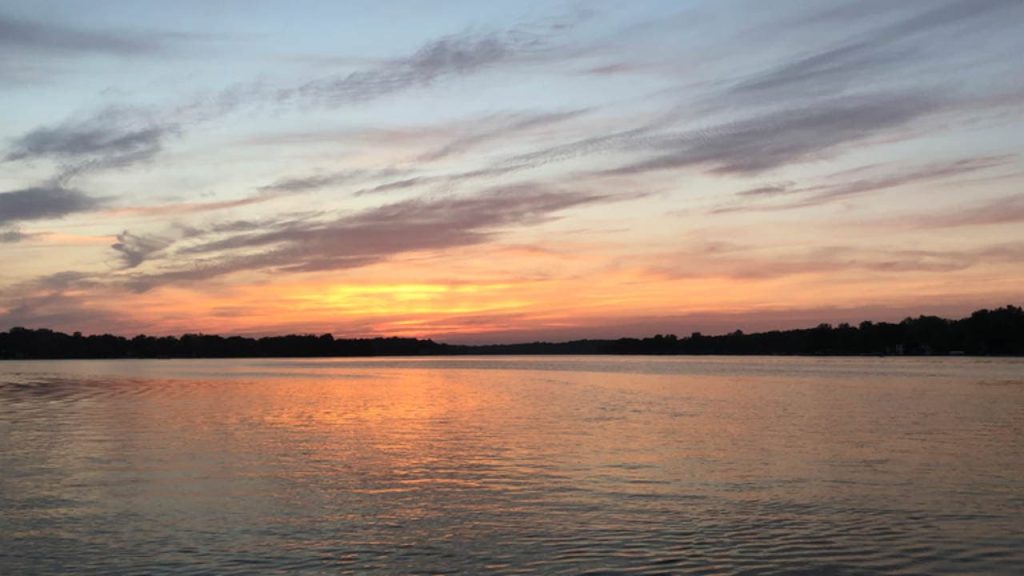 With a depth of 37 meters, Tippecanoe Lake is a large glacial lake in Indiana. It is the deepest natural lake in Indiana where you can enjoy extreme recreational activities.
Shoreline of the lake features luxurious residential properties, a resort, a golf course and even mineral springs. Activities like fishing, boating and water-skiing are the most popular activities to do when you visit this lake.
2. Lake Wawasee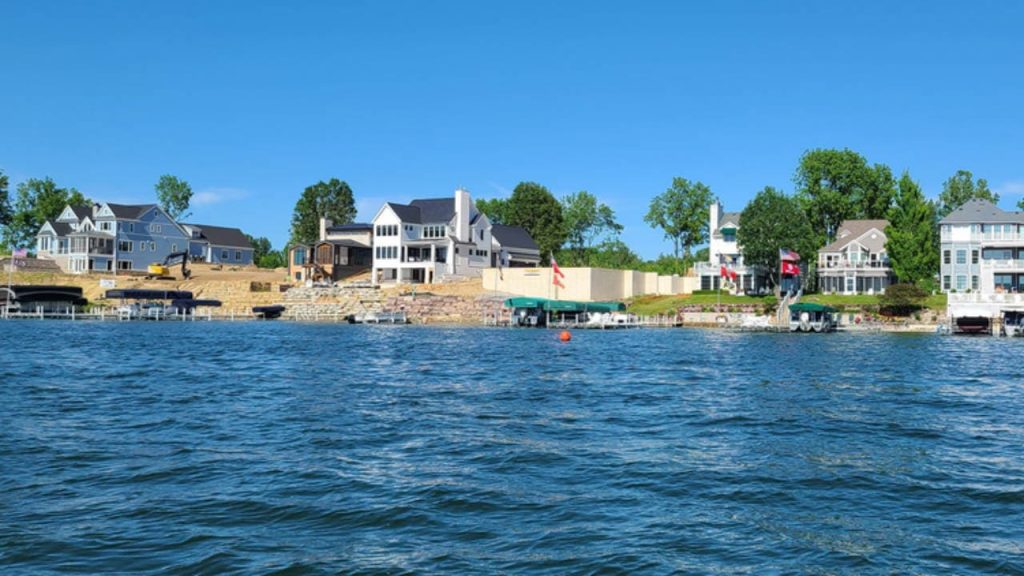 The largest natural lake in Indiana is Lake Wawasee. With a surface area of 12 square kilometers, this lake was previously called Turkey Lake. Dating back to the Pleistocene epoch, this lake has a long history.
It is one of the best summer vacation spots with its marinas, beaches, resorts and residences along its shoreline. If you are lucky, you can see the amazing fireworks display from the lake.
3. Lake Maxinkuckee
To explore the second-largest natural lake in the state, you need to go to Lake Maxinkuckee. Although presently it is one of the most popular recreational lakes in the state, it was initially inhabited by Mound Builders.
From ice fishing in winter to sailing in summer, you are bound to enjoy an unforgettable time on this lake. Locals love fishing as it is the most favorite thing to do in the lake.
Check out these beautiful places to explore in Indiana.
4. Barbee Lake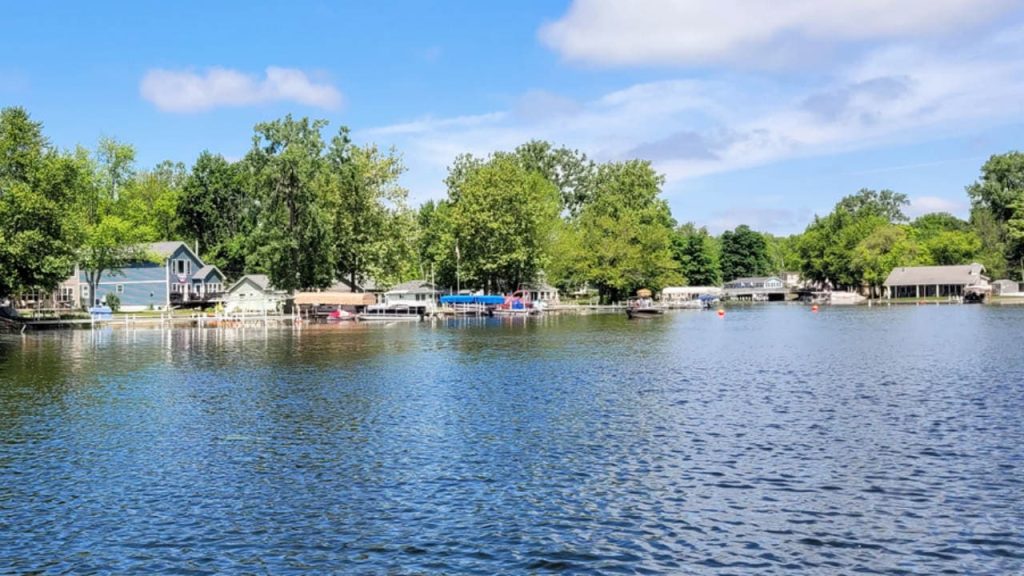 Barbee Lake is a freshwater lake in Kosciusko County. This incredible lake was formed by the melting glaciers and interconnects seven other lakes in the state. While fishing here, you can find yellow perch, crappie, bluegill, muskellunge and many more in abundance. Because of its favored fishing conditions, it is a popular fishing spot.
5. Lake Lemon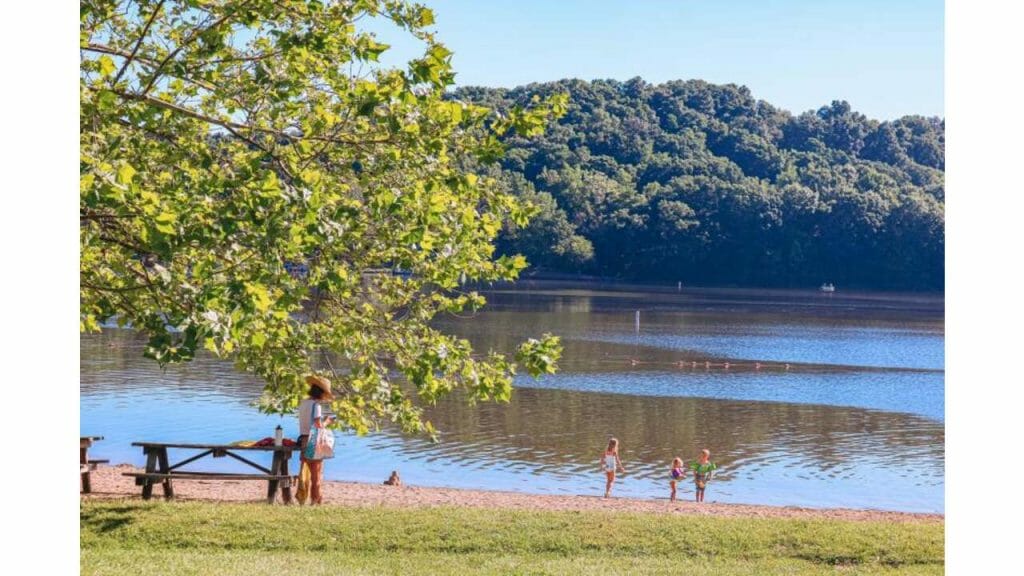 Lake Lemon is located in Bloomington city in northeast Indiana. Owned by homeowners and maintained by Riddle Point Park, this lake is both a private and public one. Home to innumerable species of fish, you can find catfish, crappie and many more.
The area around the lake has a plethora of wildlife including beavers, heron, bald eagles and more. Moreover, the private Bloomington Yacht Club is beside the lake which you can visit.
6. Patoka Lake
Patoka Lake is the second-largest reservoir in the state. In the southern part of Indiana, this lake is spread across three counties. For flood control purposes, this lake sits above the reservoir.
Many migratory birds find their home in the lake. For bird photography, this is the ideal spot. You can find picnic areas, fishing areas, hiking trails and even water-skiing zones within the vicinity of the lake.
Check out these stunning waterfalls in Indiana.
7. Lake Shafer
Lake Shafer is a reservoir that was created from the damming of the Tippecanoe River. As it is a popular recreational spot, visitors have a great time here.
Along the shoreline of the lake, there is Indiana Beach Amusement Park and Camp Resort. In the park, there are rides, accommodation options and games. There are also more than 1000 campsites around the area along with marinas and cottages.
8. Lake Monroe
The largest lake in Indiana is Lake Monroe which sits entirely within the state. Spreading across two counties, this lake encompasses more than 4,300 hectares of area. Along the shoreline, there is a resort, marina and a sailing club. There are also few public boat ramps. Moreover, the lake is surrounded and protected by the Charles C. Deam Wilderness Area.
9. Griffy Lake
Dating back to 1920, Griffy Lake is a reservoir in Bloomington. Initially used for recreational purposes, this lake was formed by the damming of Griffy Creek. It is an extremely popular spot for nature lovers as it is surrounded by the Griffy Lake Nature Preserve. The lake also supplies water to the nearby areas.
10. Lake James
With the best water quality in Indiana, Lake James is a natural lake. It extends into Michigan and is located on the northeast side of the state. The lake is a famous recreational spot where you can do boating and fishing. There are several cottages around the area as well.
11. Mississinewa Lake
Constructed in 1967, Mississinewa Lake is a dam that has become a favorite recreation destination in Indiana. Around 400 campsites are along the shoreline. You can also enjoy fishing, hiking, camping and baiting. Additonally, the lake is home to boat ramps, fishing docks, a beach and a marina.
12. Cagles Mill Lake
Built in 1953, Cagles Mill Lake is a huge reservoir. The main highlight of this lake is that it is home to the largest falls in the state, Cataract Falls. With picturesque views and stunning waterfalls, this lake is a winning spot for nature explorers.
13. Salamonie Lake
Salamonie Lake sits along the Salamonie River State Forest. It is not only a popular family destination but also an ideal spot for nature lovers. Along the shoreline of the lake, there are campsites, hiking trails, playgrounds and volleyball courts. The interpretive center situated near the shoreline offers the chance to see local wildlife of the forest as well.
14. J. Edward Roush Lake
Located near Huntington, J. Edward Roush Lake was built for flood control in the area. This reservoir is currently used as an amazing recreational spot where you can enjoy swimming, boating, fishing and water-skiing. Along the shoreline of the lake, you will find campsites, picnic areas and a playground.
Lakes offer stunning sights, picturesque views and amazing water activities, so why bother missing any of them. With this list of the best lakes in Indiana, you can easily plan your next lake trip.