California is unlike any other state in the US due to its diverse landscapes and climates, which range from the arid deserts of the south to the snow capped peaks of the Sierra Nevada Mountains in the north.
Some of the state's lakes empty into the ocean, while others are completely surrounded by land.
Others exceed 370 square miles in area or even might be shallow or deep and can be found at sea level or in the mountains. Regardless, the lakes of California have one thing in common, that is their beauty.
Here is a list of some of the best lakes in California that shouldn't be missed out from your bucket list.
1. Lake Tahoe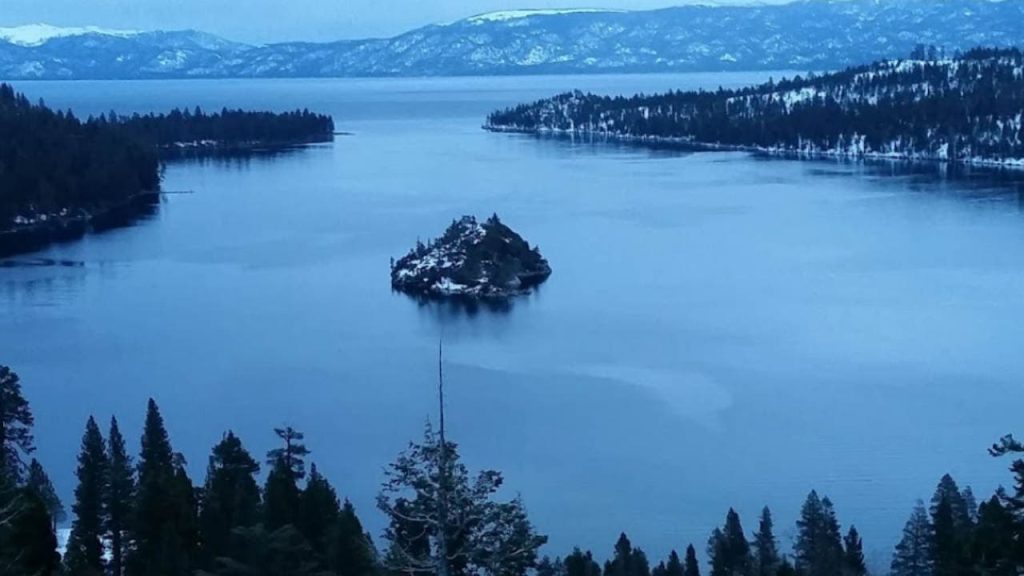 Sitting at 1,897 meters above sea level, Lake Tahoe is North America's largest alpine lake, with a surface area of over 191 square meters. The magnificent lake sits at the border of California and Nevada and is a major tourist attraction thanks to its stunning scenery, as it is surrounded by conifer forest and beautiful beaches.
The lake is over 2 million years old, though it got its shape during the ice age. In the past, the lake was inhabited by the Washoe tribe, and today it is a thriving resort community that is visited by hordes of tourists year round. Being home to many ski resorts, in the winter, Lake Tahoe is famous for skiing.
In the summer, the lake turns into a haven for water sports enthusiasts, where parasailing, paddleboarding, kayaking and jet skiing are all offered. Boating is the most popular thing to do on Lake Tahoe, though scuba diving is also popular.
2. Shasta Lake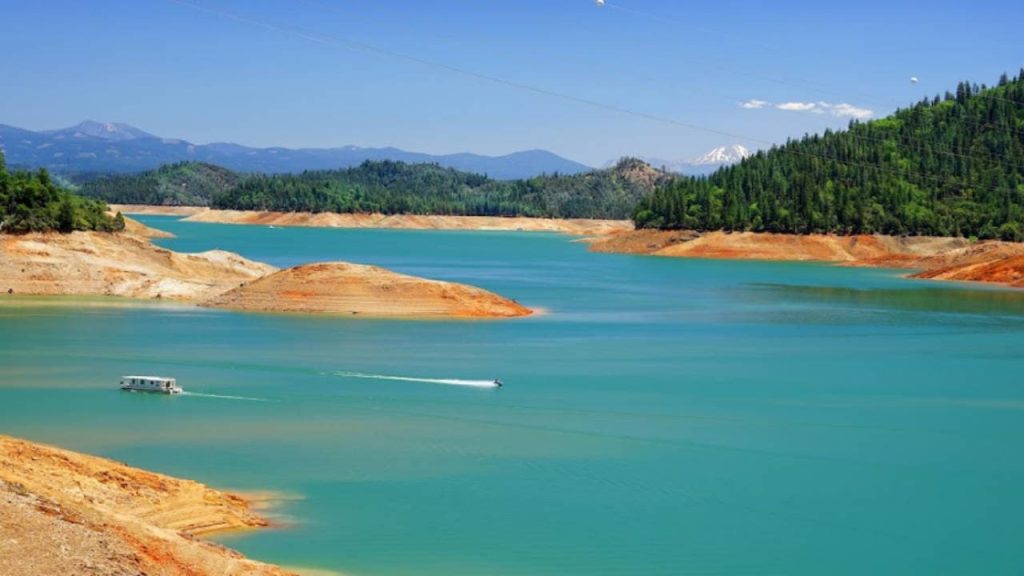 Sitting within the Whiskeytown–Shasta–Trinity National Recreation Area, Shasta Lake is California's largest reservoir. The area is 12,000 hectares and sits at an elevation of 325 meters, boasting a stunning backdrop of the 4,267-metre high Mount Shasta. It also has over 585kms of shoreline.
Shasta Lake is popular amongst boaters thanks to its numerous inlets, with houseboats, fishing boats and patio boats often being seen cruising around the lake. It is also a popular place for water-skiing, stand-up paddleboarding and fishing.
There are numerous marinas found along the lake's shorelines that offer mooring and launching. Some also have rental services for visitors who don't come with their own boat.
3. Mono Lake
Mono Lake is extremely unique, as it contains three times as much salt as the ocean. It is a beautiful lake that is at least 760,000 years old and developed during the Long Valley eruption. The 18,000 hectare lake is home to brine shrimp, planktonic algae and alkali flies.
However, this lake is not a place to enjoy activities, but rather scenery. It is exceptionally beautifully, featuring oddly sculptured tufa towers that are often shot by photographers, both pro and amateur.
While visiting California, make sure to also check out these fishing spots.
4. Lake Havasu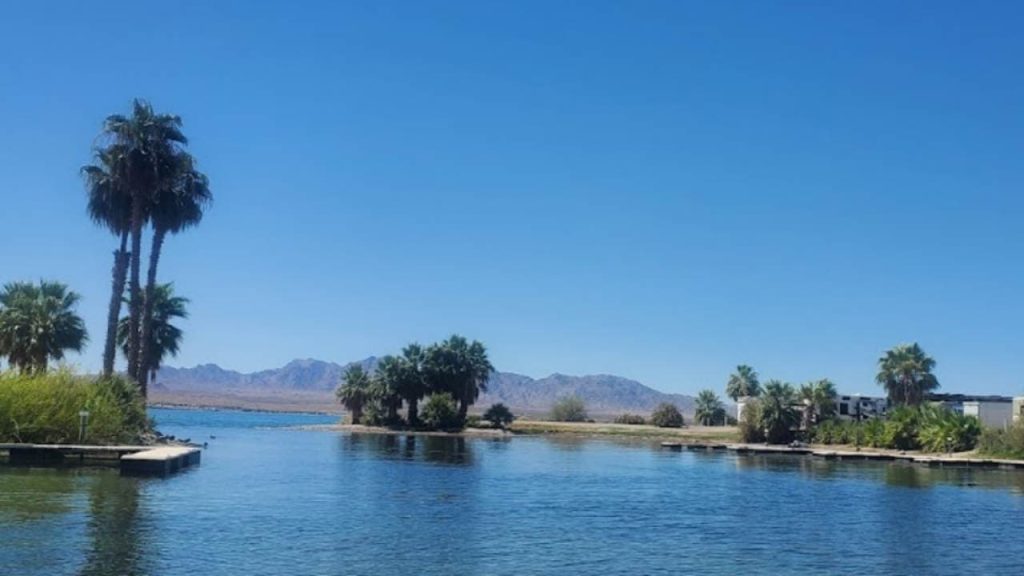 Sitting on the Colorado River behind Parker Dam, Lake Havasu is a large reservoir that borders Arizona. It is a 72 km long reservoir that boasts 724 km of shoreline, which in the past, was home to a large community of Mojave Indians.
Lake Havasu is a boaters' paradise, attracting boaters from all over the USA as well as from international destinations. It is a particularly popular spot for fishing, as it is home to numerous species of bass, carp, catfish and sunfish. In fact, it hosts numerous large fishing tournaments.
It is a truly beautiful lake, with the Lake Havasu State Park sitting along the eastern shore and the Havasu National Wildlife Refuge sitting along the upper end of the lake.
5. Clear Lake
Clear Lake is California's largest freshwater lake. The lake is in the Pacific Coast Range just north of San Francisco and is a popular summer destination.
Also known as the 'Bass Capital of the West', Clear Lake is famous for its fantastic sport fishing. In fact, it was recently rated as the third-best bass lake in the United States by Bassmaster Magazine.
The water in the lake is quite warm, making it a popular spot for water sports enthusiasts. Wakeboarding, water-skiing, sailing and swimming are all popular things to do in the lake. It also boasts over 160 km of shoreline that is home to over 10 free boat launch ramps.
6. Lake Oroville
Lake Oroville is located in Northern California in the foothills of the Sierra Nevada, resulting in some picturesque scenery. It is a lovely lake that spans for over 3,900 square miles, making it the second-largest reservoir in the state. Lake Oroville sits in the Lake Oroville State Recreation Area, making it a popular place for tourists.
Fishing, boating, swimming and water-skiing are all activities frequently enjoyed in the lake, while its 269 km of shoreline are great for horseback riding, picnicking and camping. In the past, the lake was home to the Konkow Maidu tribe.
This changed in 1935 when the state built the 235-metre-high Oroville Dam, which was once the largest dam in the world. The lake also has a large hatchery that raises chinook salmon and steelhead trout.
You might also be interested in knowing about the best waterfalls in California.
7. Lake Almanor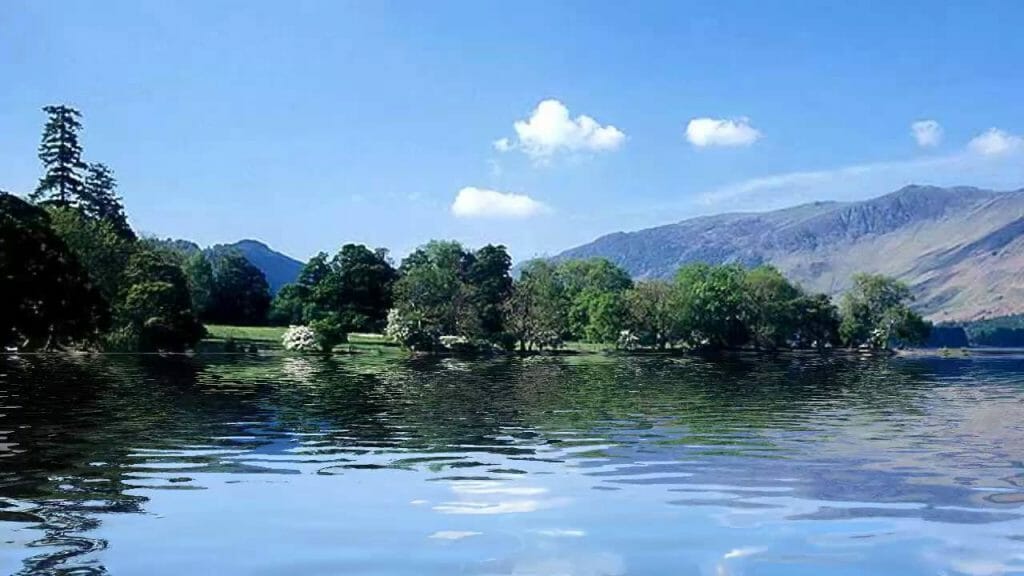 Formed by the 40-metre-high Canyon Dam, Lake Almanor is a large reservoir that is surrounded by campgrounds, beaches, residential developments and the Lassen National Forest. It sits at over 1,300 meters above sea level and has a total depth of 27 meters, making it a great spot for water sports like water-skiing, jet skiing, kayaking, sailing and wakeboarding.
It is also a favorite spot for boaters, having adequate, well-equipped marinas along its 88 km of shoreline. Moreover, the east side of the lake is dominated by the Lake Almanor Country Club community, while the Lassen National Forest sits at the southern shore of the lake.
8. Convict Lake
Known for its spectacular mountainous surroundings, Convict Lake is a stunning lake that sits in the Sherwin Range of the Sierra Nevada, around 2,390 meters above sea level. It is not a large lake, as it is just 1.4 km long and 0.6 km wide, but it is a beautiful one.
Convict Lake is famous for its fishing, being home to rainbow trout and sucker fish. With so many rainbow trout being stocked every week which is supplied by the local hatchery, it attracts many recreational fishers in the summer. The lake is also a haven for hikers, as it has a hiking trail around it that is nearly 5 km long.
9. Donner Lake
Donner Lake is a 3.4 square kilometer freshwater lake that sits on the eastern slope of the Sierra Nevada not too far from Lake Tahoe. The historic Lincoln Route skirts the northern shoreline of the lake, with spectacular views being seen from the Donner Pass.
The lake's deepest point is 100 meters, making it home to a large amount of lake trout. There are also plenty of brown and rainbow trout living in the lake, as well as kokanee salmon. This makes it a popular spot for fishing, with a public boat ramp being found at the northwest corner of the lake.
In addition to fishing, Donner Lake is also a great place for swimming, wind surfing and water-skiing, as it is surrounded by plenty of camping grounds. Its scenery is also one of its main draws, with a dense forest surrounding it that is backed by towering mountains.
10. Silverwood Lake
Located just 90-minutes away from Los Angeles, Silverwood Lake is an extremely popular lake thanks to its hiking trails, great beaches, water sports and designated boating areas. It also happens to sit along the famous Pacific Crest Trail.
Silverwood Lake sits at an elevation of around 1,023 meters above sea level and spans for nearly 5 km from one corner to the other. Its 20 plus kilometers of shoreline is home to campgrounds, beaches and a marina.
The lake is extremely beautiful, as it is surrounded by barren peaks, forested hillsides and the San Bernardino Mountains. It sits on the East Branch of the California Aqueduct and is a major water source for its surrounding area.
11. Lake Sonoma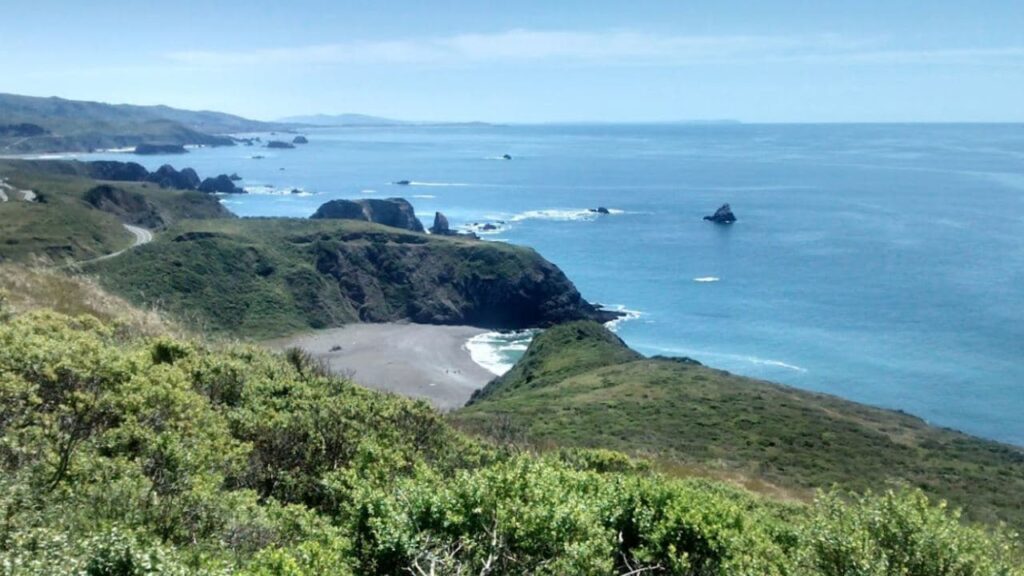 Lake Sonoma is an impressive lake that sits in the Coastal Mountains just north of Santa Rosa. The 1,092 hectare lake features 80 km of shoreline and a spectacular backdrop of the mountains. The lake is extremely popular, attracting outdoor lovers from all over the state and beyond.
It is a great place for boating, swimming, fishing and kayaking, as well as hiking, picnicking, horseback riding and camping. In fact, there are hundreds of campsites scattered all around the lake.
Moreover, Lake Sonoma is home to the Milt Brandt Visitor Center, the Warm Springs Recreation Area and the Congressman Don Clausen Fish Hatchery, as well as the Warm Springs Dam.
12. Honey Lake
Sitting in Northern California's the Honey Lake Valley, Honey Lake houses the Honey Lake Wildlife Area, a 3,100 hectare area that is also a California Department of Fish and Game protected area. The wetlands surrounding Honey Lake are home to deer, antelope, Canada geese, bald eagles, etc.
In addition to hunting, it is also a good place for hiking, picnicking, bird-watching and camping. The lake is quite beautiful, but it is because of its surrounding wetlands and wildlife that makes it one of the top lakes in the state.
13. Lake Cachuma
Lake Cachuma is an artificial lake that sits along the Santa Ynez River. The 1,300 hectare lake was created when the Bradbury Dam was built in 1953. Today, the lake is a popular recreational spot, particularly for people living in the greater Santa Barbara area.
It is part of the Santa Barbara County Park, where canoeing, kayaking, paddle boating and rowing are popular. The park also has camping sites which offer yurt and cabin rentals.
Moreover, swimmers will be pleased to find a swimming pool at the Cachuma Lake Recreation area. There are also hiking trails and a nature center, while activities like campfires and fishing clinics are provided throughout the year.
14. Pyramid Lake
Pyramid Lake was formed by Pyramid Dam in the eastern San Emigdio Mountains at an elevation of around 785 meters. The reservoir was named after the pyramid shaped rock that engineers carved to build the nearby US Route 99.
The lake is located between the Los Padres National Forest and the Angeles National Forest, boasting some spectacular scenery. The Vista del Lago Visitor Center overlooks the lake, which displays information about water conservation, usage and transportation of the West Branch California Aqueduct system.
Boating, water-skiing and jet skiing are all offered at Pyramid Lake. There are also some relaxing picnic spots, some of which are only accessible by boat. It is also possible to go fishing, with largemouth bass, striped bass, blue gill and trout all inhabiting the lake.
15. New Melones Lake
New Melones Lake is a 5,100 hectare reservoir that sits in the foothills of the central Sierra Nevada just outside the gold rush town of Sonora. Its surroundings are quite picturesque, made up of mountains and forested hills, while both the Parrott's Ferry and Highway 49 Bridge run across it, offering great views for passers-by.
It is a great place for wakeboarding, water-skiing and jet skiing, and calmer activities like kayaking, rafting and canoeing. It is also a fantastic lake for fishing, with trout, catfish and crappies being prevalent.
The New Melones Visitor Center and Museum sits along the 160 km shoreline that surrounds the lake. Here, you will find information about the local culture and history.
Diverse landscapes characterize California. Recreation opportunities abound in California's numerous reservoirs and freshwater lakes as well. Vacationers should enjoy the opportunity to go boating, swimming, and fishing while they're here.