Illinois, which is located in the Great Lakes region of North America, is a state that features a very diversified population. It is the location of enormous metro cities like Chicago, as well as low-lying prairies, rivers, and mountainous regions, an array of animal species and stunning lakes.
The total land area of Illinois is 150,000 square kilometers, while the state's water coverage accounts for more than 6,000 square kilometers of this total. Although there are many small lakes spread around the state, the best-known ones are the large ones.
Here is a list of the best lakes in Illinois.
1. Lake Shelbyville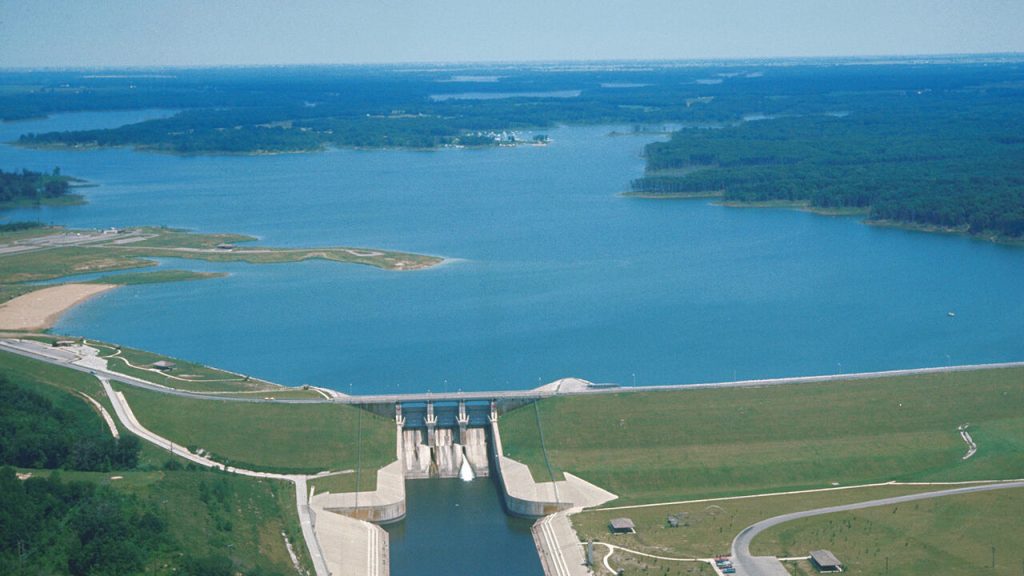 Damming the Kaskaskia River in Shelby County led to the formation of this reservoir. Located between Eagle Creek State Park and Wolf Creek State Park, this 45-square-kilometer lake also features five federal campgrounds.
Lake Shelbyville is part of the Shelbyville State Fish and Wildlife Area, so it is under the jurisdiction of the Illinois Department of Natural Resources. It has thickly wooded shorelines and man-made beaches near the dam.
2. Lake of Egypt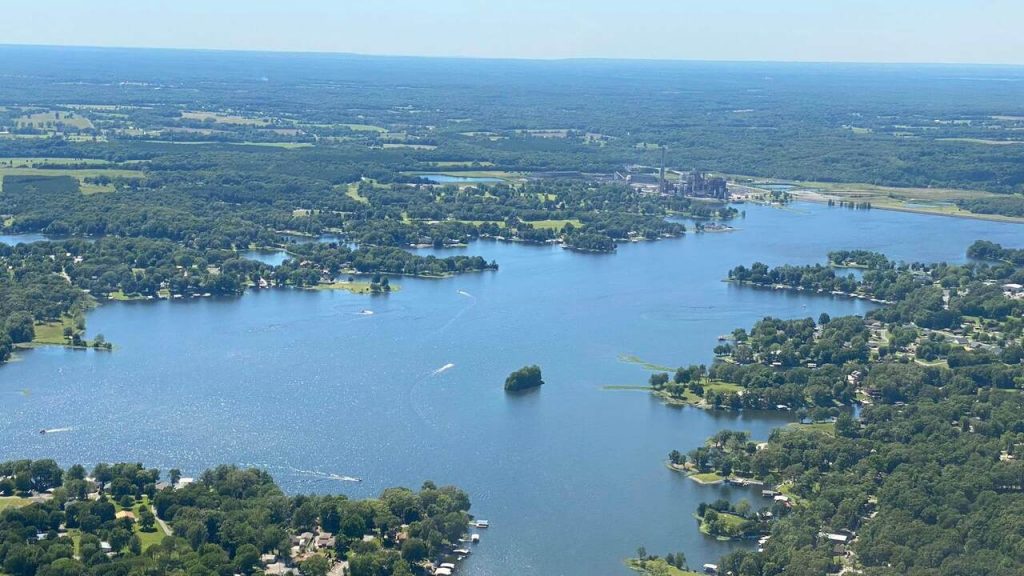 Lake of Egypt is a beautiful lake surrounded by trees and vacation homes in the Little Egypt neighborhood. The Southern Illinois Power Cooperative owns and operates the reservoir, which was formed in 1962 when the Saline River was dammed (SIPC).
Lake of Egypt is privately owned, although the public is welcome to enjoy its swimming, water-skiing, and jet skiing. Largemouth bass, bluegill, channel catfish, and crappie abound in the area's waters, making fishing a favorite pastime.
3. Rend Lake
Located in both Franklin and Jefferson counties in southern Illinois, Rend Lake measures in at 20.9 x 4.8 kilometers. Lovely lake formed in 1962 after the Big Muddy River was dammed.
The Wayne Fitzgerrell State Recreation Area, located on a stretch of the lake's 260-kilometer shoreline, is a popular destination for anglers. Some of the fish that may be caught in the lake include largemouth bass, crappie, bluegill, carp, and channel catfish.
One of the state's greatest bodies of water, Rend Lake is a true gem. It features a visitor center and an artisan shop where you can buy local handiwork, and it's home to a couple of fantastic bathing beaches.
Check out these incredible landmarks in Illinois.
4. Devil's Kitchen Lake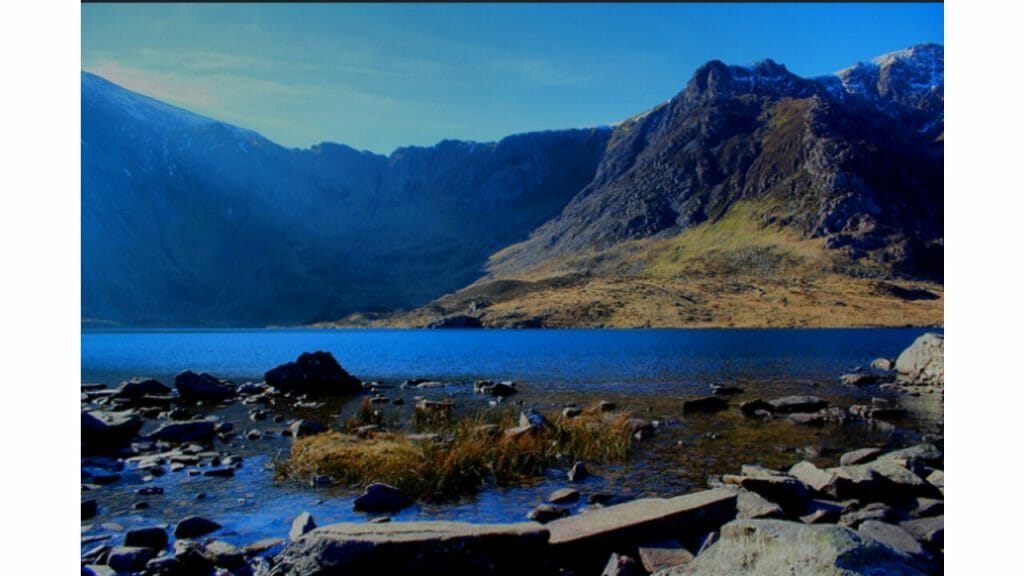 Located in southern Illinois, the damming of Grassy Creek created Devil's Kitchen Lake, a reservoir covering 3.3 square kilometers. This lake is unlike any other since it sits on level ground surrounded by steep sandstone mountains.
Devil's Kitchen Lake is one of the deepest lakes in the state, measuring in at 27 meters. While rainbow trout fishing is its claim to fame, largemouth bass, crappie, and bluegill can all be found in the lake.
5. Lake Springfield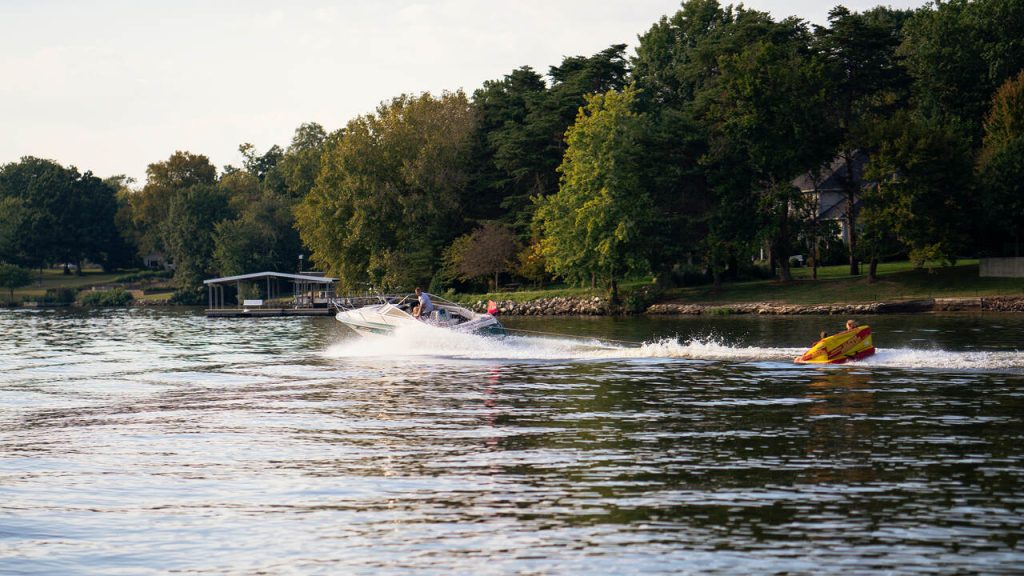 Located in Springfield, Massachusetts, Lake Springfield is a reservoir. The Henson Robinson Zoo and other parks may be found along its 92 km of shoreline.
The lake was established in 1935 when the Spaulding Dam was erected across Sugar Creek. Boating is forbidden close to the dam, but elsewhere it is allowed and is quite popular.
Lake Springfield has an abundance of fish species, making it an excellent place to go fishing. Jet skiing, water-skiing and swimming are also popular activities that are done in the lake.
6. Lake Mattoon
Lake Mattoon was constructed to provide drinking water for the community of Mattoon, but it is also a popular recreation area. The 420-acre lake is home to a variety of fish species, including bass, catfish, crappie, and bluegill.
Tent camping is common along the lake's 90 km of shoreline, while water-skiing is a common pastime on the water itself. Docks and boat ramps allow guests easy access to the water. Parking is plentiful, and the lake is easily accessible from Interstate 57. The lake is serene, as it is encircled by lush vegetation.
Take a look at these popular fishing spots in Illinois.
7. Little Grassy Lake
Little Grassy Lake is a small, picturesque body of water known for its pristine clarity and its natural setting of trees, cliffs, and grass. Bluegill, largemouth bass, crappie, and channel catfish can all be caught in the warm waters of this beautiful and tranquil lake.
The lake is run by the U.S. Fish and Wildlife Service because of its tremendous fishing prospects. There is a campground and marina open for business during fishing season, making it an excellent camping destination as well.
Southeast of Carbondale, in Williamson County, is Little Grassy Lake. After the Great Depression, construction on the reservoir began in 1940 to help those in need.
8. Lake Decatur
When it was first built in 1922, Lake Decatur was the largest artificial lake in the state of Illinois and a popular destination for tourists. Walleye, crappie, and bass are routinely taken in the 11 square kilometer lake, making it a popular fishing destination.
Two of Decatur's main parks, Nelson Park and Faries Park, flank Lake Decatur. Along its 48 kilometers of shoreline you'll find five public boat ramps and the Scovill Zoo. Lake Decatur has five road crossings, making it conveniently accessible by car. The views of the lake from the air or while driving along U.S. Highway 36 is both stunning.
9. Clinton Lake
This lake comprises 19.8 square kilometers of the Clinton Lake State Recreation Area. Clinton Lake is a picturesque lake located in central Illinois near the city of Clinton, hence its name.
Since its opening in 1978, Clinton Lake has become renowned as the best location to capture catfish and other game fish species. Although fishing is the primary attraction, other leisure activities such as hiking, picnics, and camping are also popular.
In the winter, many people enjoy cross-country skiing and snowboarding along the 136-kilometer coastline, although in other seasons, hunting is the most popular activity. Around the lake are also some excellent equestrian routes.
10. Lake Michigan
If we didn't include Lake Michigan on this list, we would be doing ourselves a disservice. You may have a great time on this lake whether you choose to go out on it and take in the breathtaking views of the city skyline or whether you choose to go to Illinois Beach State Park and enjoy it there.
11. Horseshoe Lake
It is possible that you may have the impression that you are in the middle of the South when you go to Horseshoe Lake. Tree species such as the bald cypress, tupelo gum, and swamp cottonwood are not ones that are commonly encountered. You can explore any of the twenty miles of beach that are available to you.
12. Evergreen Lake
Evergreen Lake is a reservoir located in central Illinois' McLean County. The lake is 6.5 kilometers long and 0.6 kilometers wide.
Six Mile Creek was dammed to form Evergreen Lake, which has subsequently become a popular recreation area. It is home to the popular Evergreen Lake House, which features hiking trails, boat docks and ramps, and a wedding site.
Evergreen Lake provides opportunities for canoeing, fishing, paddleboarding, and sailing, among others. The lake is also used to provide water to adjacent communities.
13. Argyle Lake
Argyle Lake is a 38-hectare lake within Argyle Lake State Park that is used for recreational purposes. Along the lake's coastline are opportunities for camping, hiking, picnicking, and boating.
Extremely gorgeous, the lake is surrounded by breathtaking natural landscape. It is a popular destination for day trips and weekend getaways, especially among nature enthusiasts.
Argyle Lake is still home to numerous limestone quarries. However, this has not prevented visitors from visiting to enjoy the lake's natural surroundings and activities.
14. Lake Galena
Jo Daviess County in Illinois is home to the beautiful Lake Galena, which was created in 1974 by damming Smallpox Creek. Galena Territory has a reservoir that collects water from a local watershed.
While the lake is a popular destination for boating and fishing, it is privately managed. Along its eleven km of coastline, the marina offers boat launching and boat rental services to tourists. The Eagle Ridge Resort & Spa can be found on the lake's coast, while the resort's golf course's eighth hole can be found in the lake's southwestern corner. Moreover, the Thunder Bay Falls can be found there.
The lake is a popular fishing destination because it is stocked with fish that anglers enjoy catching, including bluegill, largemouth bass, catfish, and crappie. Around the lake, hunting is also possible, albeit a state license is required.
These lakes not only help to conserve water in this extremely arid region by acting as reservoirs during times of drought, but they are also popular for boating, fishing, and other outdoor activities. As a result, Illinois has not become a desert thanks to these lakes.