Colorado is a state located on the western side of the United States, famous for its mountainous terrain, snow-covered mountains and historical parks. Moreover, this state is full of wonderful outdoor activities and stunning natural landscapes.
Additionally, Colorado has some of the oldest and well-preserved monuments and sites in the country, which also attract thousands of visitors and researchers to this state. This state is full of places that offer you stunning views, relaxing amenities and unique experiences.
So, the best places to visit in Colorado are listed below.
1. Rocky Mountain National Park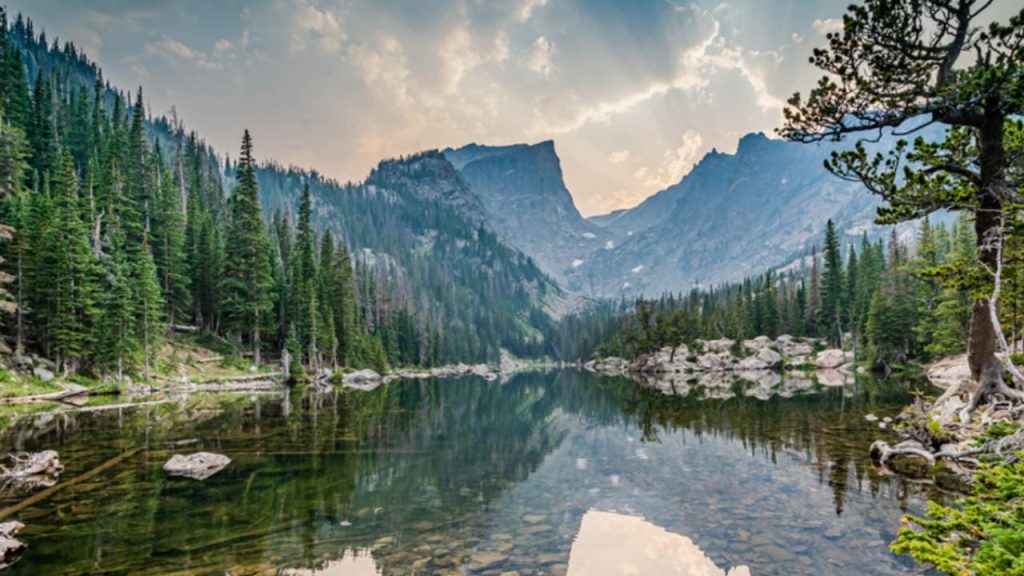 Rocky Mountain National Park is home to Colorado's iconic and massive Rocky Mountain. It is, without a doubt, the best place to visit in Colorado, and attracts tourists from all over the world. You can enjoy recreational amenities like camping, hiking, sightseeing and much more. In fact, this is one of the most visited parks in the United States.
2. Telluride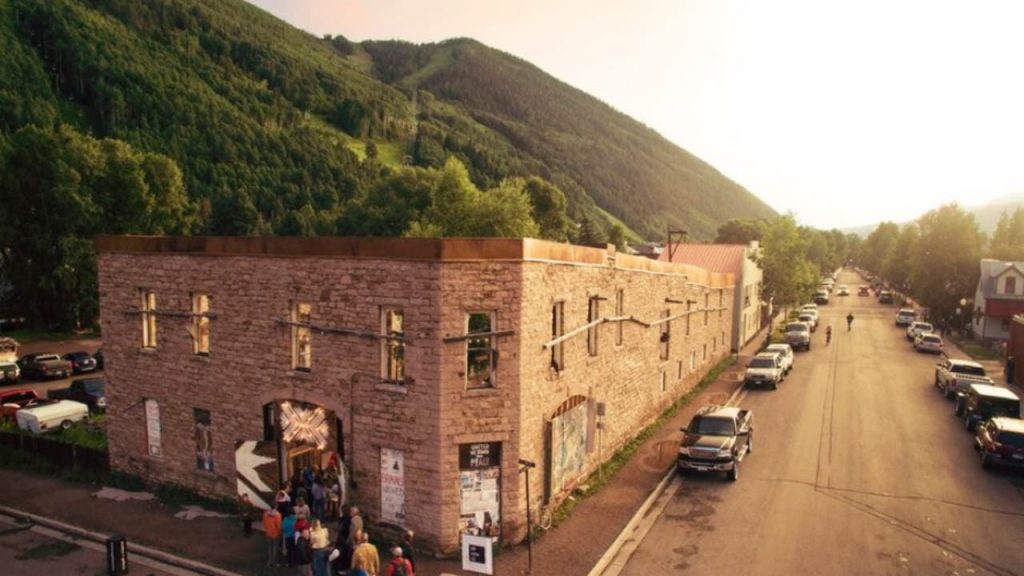 Telluride is a small and unique town in Colorado that is renowned for outdoor recreational activities and adventure. It used to be a Victorian mining town in the Rocky Mountains that is nestled in the forest areas, and is home to the popular Telluride Ski Resort. There are more than 2,000 terrain suitable for skiing in this area, making it the leading skiing destination in Colorado.
3. Denver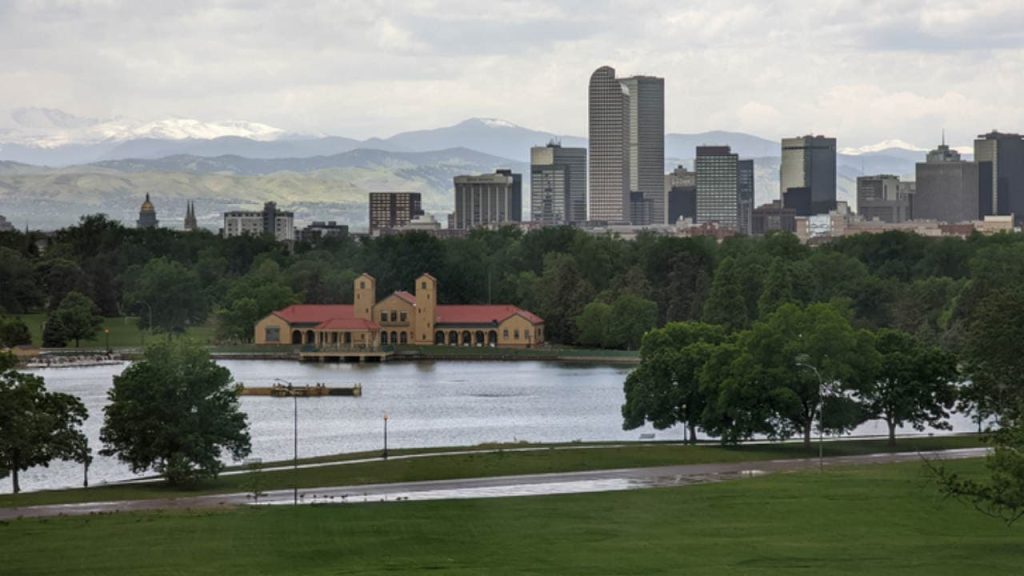 Denver is the capital of Colorado, and its largest metro city. The city is the center of Colorado's economy and culture.
This diverse city is home to over 700,000 people and offers all the modern facilities you would expect in a top-class city. Moreover, Denver is a commercialized city that still retains its natural landscapes and offers delightful downtown amenities for locals and visitors.
You might also want to check out the best places to live in Colorado.
4. Aspen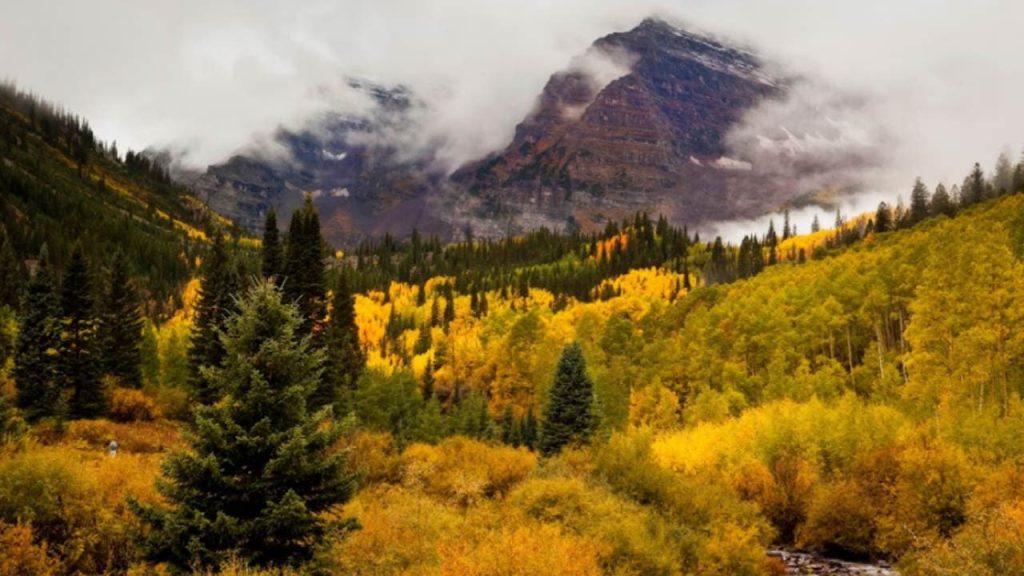 One of Colorado's best places to visit, Aspen offers the most premium ski resorts in the state. If you are looking for a winter vacation, then the snow-covered mountains and ski resorts of Aspens should be the perfect destination for you.
In addition to this, Aspen is home to world-class boutiques and stunning restaurants that will allow you to fully enjoy the lavish lifestyle and culture of Aspen.
5. Breckenridge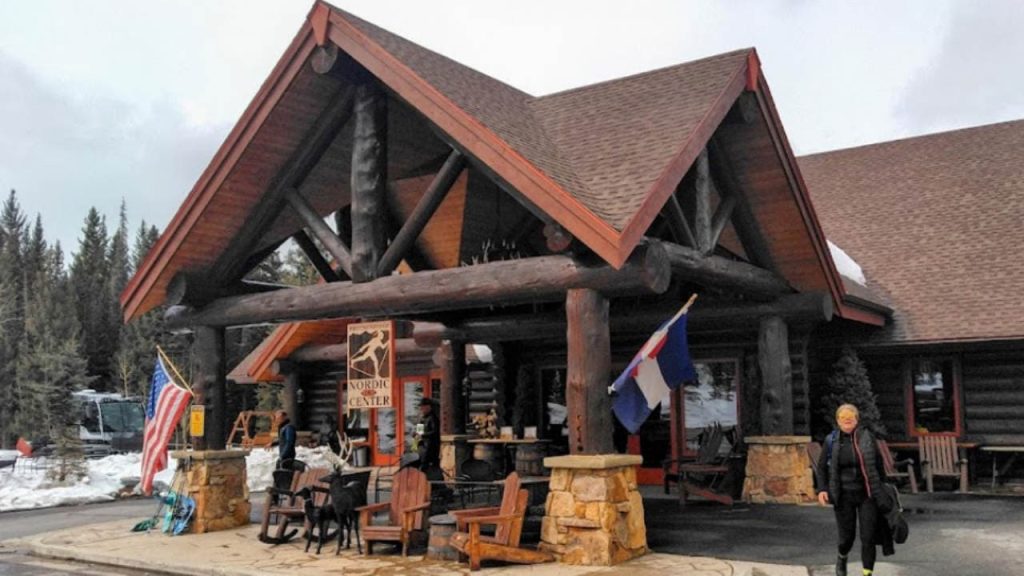 Breckenridge is one of the most well-known mining hubs in the United States, which has been able to preserve its mining remnants really well. This is a place for history nuts who want to explore and get to know more about Colorado's mining heritage. Furthermore, it is also a great season skiing destination as well.
6. Vail
Vail is a small city in Colorado that is well-known for its ski resort and historic architecture. The city has a historic relationship with skiing, with celebrities visiting this place for skiing vacations. There are thousands of acres of snow-covered terrain in Vail, which allows visitors to experience world-class skiing facilities.
Learn more about the most beautiful places in Colorado.
7. Colorado Springs
It is one of the most renowned cities in Colorado, and is one of the best places to live. The city is well-known all across the United States for its stunning mountainous terrain and scenic mountain tops. Moreover, Colorado Springs is home to Pike's Peak, one of the most well-recognized landmarks in the state.
8. Boulder
Boulder is the most expensive city in Colorado to live in, based on the average home price to income ratio. This is no surprise considering the amazing facilities and amenities residents of this city can enjoy.
Situated on the backdrop of both the Rocky Mountains and Flatirons, Boulder has live music scenes, fancy restaurants, stunning hiking and biking trails and scenic views.
9. Steamboat Springs
Known as the "Ski Town" of the United States, Steamboat Springs consists of more than 3,000 acres of incredible skiing terrain. Every year this city attracts thousands of people from all over the United States for skiing and sightseeing, and is also home to the famed Strawberry Park Hot Springs.
10. Great Sand Dunes National Park and Preserve
Great Sand Dunes National Park and Preserve brings Colorado's famous desert experience to visitors, and is nestled along the Sangre de Cristo Mountains. Hiking, biking and horseback riding are the most popular outdoor activities in this place, and are optimal for exploring this unique terrain.
11. Grand Junction
Situated on the Western Slope of Colorado, Grand Junction is the largest city in that region. You can visit both Colorado National Monument and the Grand Mesa in this city. However, Grand Junction offers other attractions as well, like a vibrant art scene, popular shops and restaurants, and one of the biggest collections of outdoor sculptures in the United States.
12. Crested Butte
Known as "the wildflower capital of Colorado", Crested Butte is a ski town which provides excellent skiing facilities during the winter. Additionally, the town is quite famous for its outdoor amenities and has the perfect weather during the summer. For expert-level skiers and snowboarders looking for challenging terrain, this is definitely an ideal skiing town for them.
13. Dinosaur National Monument
Dinosaur National Monument is a massive park that is spread across areas of both Colorado and Utah. It is a preserved area for archeological research purposes, and made its name due to the availability of dinosaur fossils in its terrain.
Although, you are unlikely to find any dinosaur fossils in the public area of this park, it is still a fascinating experience to take a walk in a park where dinosaurs used to roam.
14. Black Canyon of the Gunnison National Park
Black Canyon of the Gunnison National Park is one of the most stunning and unique tourist attractions in Colorado. Craved by the Garrison River millions of years ago, the Black Canyon is one of the deepest Canyons in Colorado. Moreover, the black rock formation of this canyon gives a unique and picturesque view.
15. Mesa Verde National Park
Mesa Verde National Park standouts among tourist destinations in Colorado due to its historic links. This park used to be the ancient home of the Ancestral Pueblo people. Moreover, Mesa Verde National Park consists of over 5,000 well-preserved archaeological sites, some of which are the best research sites in the country.
16. Castle Rock
If you want to live a fancy suburban life with lots of amenities and recreational opportunities, then Castle Rock is the town to live. It offers one of the best residential living environments in Colorado, with peaceful neighborhoods, well-organized roads and a good job market. The geography of this location enables its residents access to beautiful parks, stunning golf courses and relaxing outdoor facilities.
17. Golden
Located in the foothills of the Rocky Mountains, Golden used to be a gold rush town in the past. Due to its history, the city is named Golden. It has a population of just over 20,000, with an average income of around $80,000. This highlights the amazing job markets in Golden, alongside the high standards of living.
18. Hanging Lake
Located near Glenwood Springs, this National Natural Landmark and popular tourist attraction remains a remarkable example of a travertine geological formation. Prepare to be impressed by the crystal-clear water, moss-covered rocks and gently cascading falls.
Getting to Hanging Lake takes a fair amount of effort. It's accessible via a scenic albeit steep and strenuous backcountry hike. Don't expect to cool down once you arrive; swimming of any kind is strictly prohibited to protect the fragile ecosystem.
When it comes to tourist attractions, most of the biggest tourist attractions in Colorado are skiing towns and cities with snow-covered mountains. Colorado is famed for its snow-covered mountains, and incredibly high mountain tops that provide scenic views. Moreover, the national parks on this list are definitely a must-visit for history lovers.