Although there is so much to see and do in Colorado, it is difficult to experience everything the state has to offer.
As the state possesses a wide selection of attractions that are enjoyable for a diverse group of tourists, if you've never travelled to Colorado, you've definitely missed out on seeing some beautiful sights in the world.
Now if you are planning a vacation, here is a list of some of the most beautiful places in Colorado below which you can refer.
1. Great Sand Dunes National Park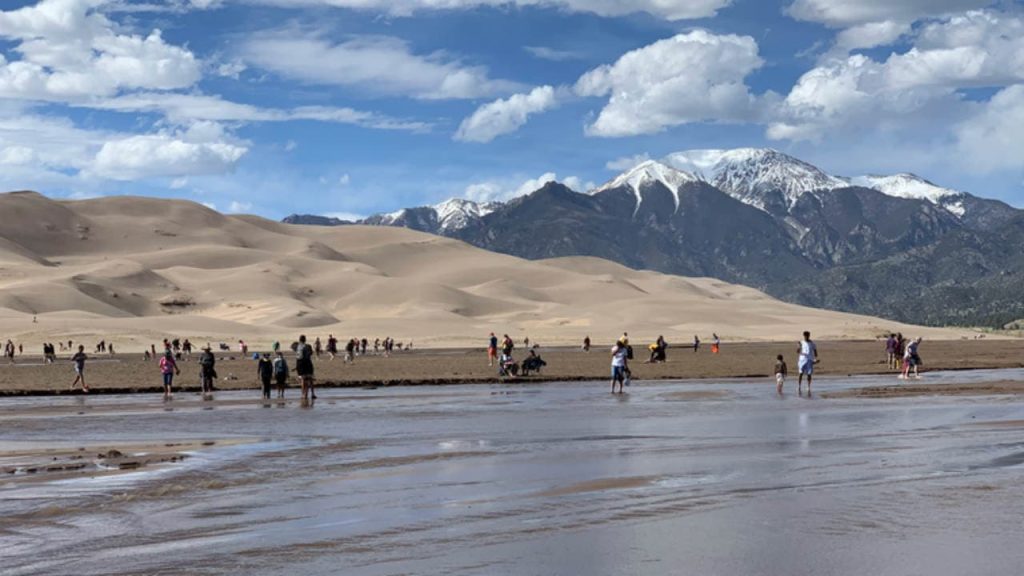 Situated in southern Colorado's San Luis Valley, Great Sand Dunes National Park is one of the most famous and fantastical locations on our list. The name should be a pretty obvious giveaway of what you'll see here. It boasts the tallest sand dune in the country. And, yes, the rumors are true, you can indeed go sandboarding and hiking here.
That's not all! The Medan Creek and peaks of Sangre de Cristo round out the otherworldly landscape. A word to the wise: hit up Great Sand Dunes National Park early in the morning because it gets super hot later on.
2. Garden of the Gods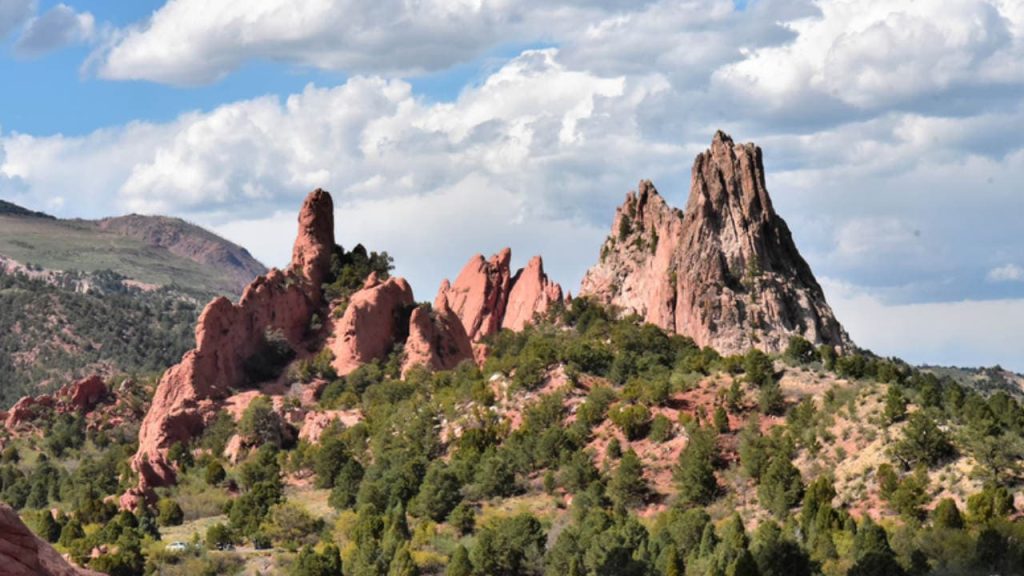 The most visited attraction in the Pikes Peak region and a National Natural Landmark, Garden of the Gods will make you believe in a higher power. This celebrated Colorado Springs destination is famed for its enormous sandstone formations that seem to touch the sky.
Be sure to bring your camera to snap photos of gravity-defying boulders like Kissing Camels, Balanced Rock, Tower of Babel, Cathedral Spires, Three Graces, Sleeping Indian, Siamese Twins, Scotsman and Pig's Eye. Fortunately, these million-dollar views don't cost a fortune; on the contrary, it's actually free to explore the Garden of the Gods!
3. Crested Butte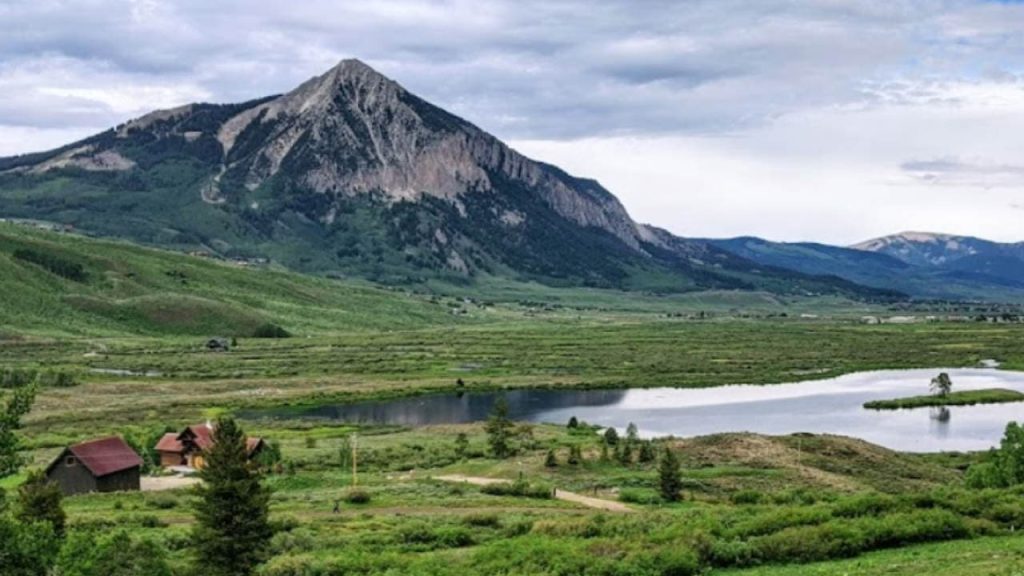 Perched at an elevation of 8,909 feet, Crested Butte is a charming small town in the Rocky Mountains. People flock to this winter wonderland to ski and snowboard on the storied slopes of Crested Butte Mountain Resort. Hailed as the Wildflower Capital of Colorado, it's also incredible in spring when the flower blooms create the most vividly picture-perfect panorama.
You might also enjoy visiting these scenic national parks in Colorado.
4. Mesa Verde National Park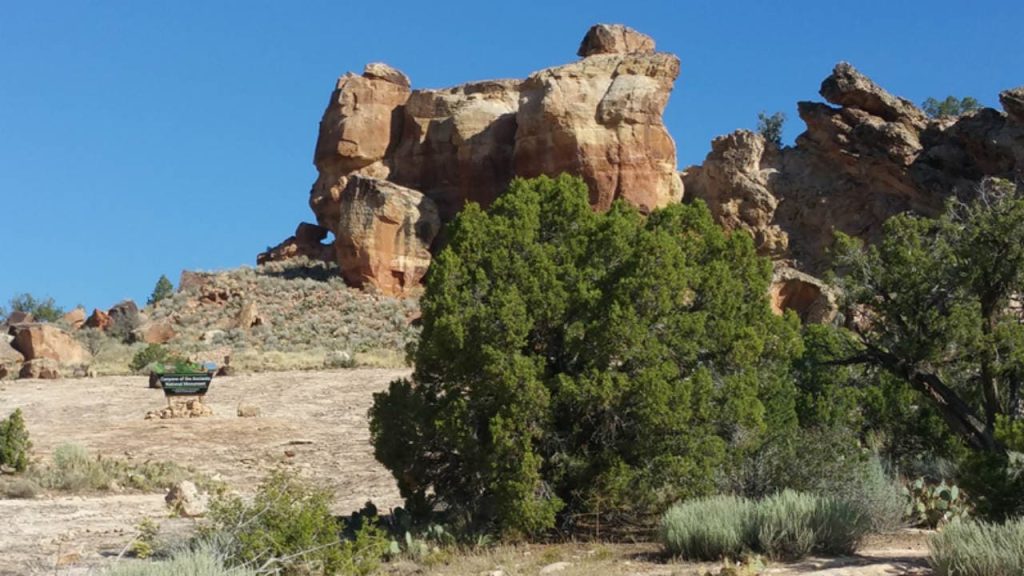 Visually striking and historically significant, UNESCO-listed Mesa Verde National Park in southwest Colorado is not to be missed. It's home to thousands of impressively preserved Ancestral Pueblo sites, including the Cliff Palace, the largest cliff dwelling in North America. Also, the Chapin Mesa Archeological Museum showcases exhibits on the Ancestral Pueblo life and culture.
Besides its archaeological value, Mesa Verde National Park brims with natural beauty. Those looking to add eye-popping canyon views to the mix should drive the six-mile Mesa Top Loop Road. You can also see several interesting rock carvings walking along the rugged Petroglyph Point Trail.
5. Bridal Veil Falls
You could accuse us of being poetic over the beauty of Bridal Veil Falls. And to that, we'd say "guilty as charged." But seriously, who wouldn't get swept up in the magnitude of Colorado's tallest cascades as it spills down a box canyon overlooking Telluride (which we should mention is a truly dazzling destination in its own right).
The two-mile trek out to Bridal Veil Falls gives travelers plenty of time to build up excitement. While the journey back provides an opportunity to remark on the sheer majesty of what you just witnessed.
6. Hanging Lake
Located near Glenwood Springs, this National Natural Landmark and popular tourist attraction remains a remarkable example of a travertine geological formation. Prepare to be impressed by the crystal-clear water, moss-covered rocks and gently cascading falls.
Getting to Hanging Lake takes a fair amount of effort. It's accessible via a scenic albeit steep and strenuous backcountry hike. Don't expect to cool down once you arrive; swimming of any kind is strictly prohibited to protect the fragile ecosystem.
Make sure to also check out these waterfalls in Colorado.
7. Maroon Bells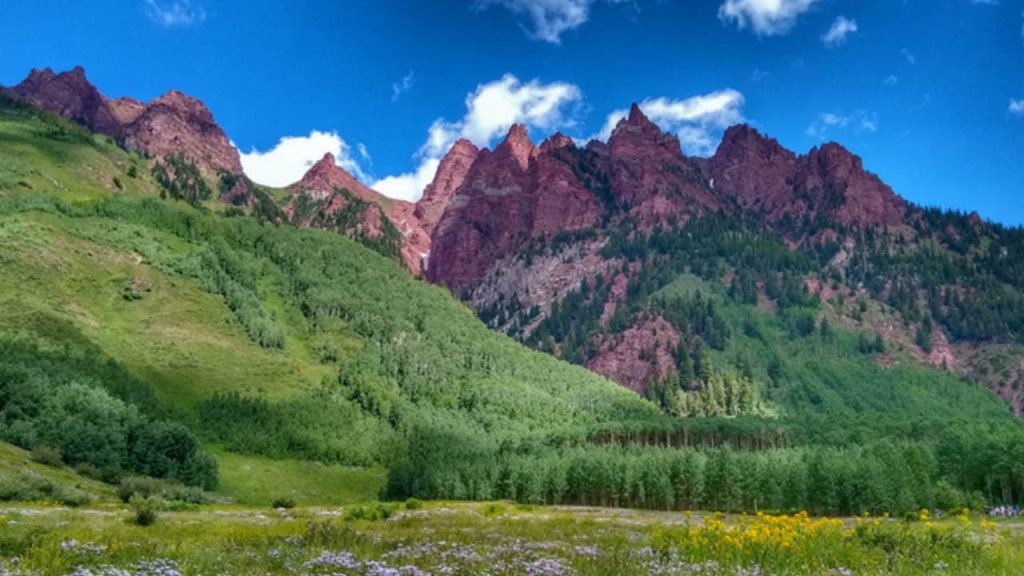 Maroon Bells, just outside of Aspen, are two recognizable and camera-ready fourteeners (mountains taller than 14,000 feet above sea level). Despite being one of the most photographed areas in all of Colorado, pictures don't do justice to these Mother Nature-made treasures and, frankly, neither do words.
The combination of sparkling lakes, rivers, meadows, forests, seasonal blooms and, of course, a duo of peaks creates a picturesque setting unlike anywhere else on the planet.
8. Rocky Mountain National Park
Few places capture the hearts of so many people from different walks of life as Rocky Mountain National Park. In fact, we can't think of a single person who wouldn't be moved by its many mountains, aspen forests, rivers and tundra.
Those with mountaineering and hard-core climbing experience can attempt to scale the Keyhole Route that leads up to 14,000-foot Longs Peak. For others, a photo of the prominent summit from a distance will suffice. If you fall into the latter group, head to Bear Lake to take in the splendor of the alpine scenery.
9. Rifle Falls State Park
Some destinations have the ability to capture your heart and never let you go. Rifle Falls State Park definitely falls into that category.
Best known for its 70-foot triple waterfall, 38-acre Rifle Falls State Park, in Garfield County, also has a deciduous forest, wetlands, limestone caves, fishing ponds, groomed hiking trails as well as thirteen drive-ins and seven walk-in campsites. The wildlife situation is pretty epic too. Visitors frequently peep deer, elk, coyote, moose and native birds.
10. Pikes Peak
There's stiff competition for the title of most beautiful place in Colorado. And while we can't say for sure which spot takes the cake, Pikes Peak is definitely in the running. Dubbed "America's Mountain," this fourteener (in case you forgot, that's a summit higher than 14,000 above sea level) brings the beauty of its iconic vistas to the masses.
By that, I meant that you don't have to survive some rigorous hike to the top. Just hop aboard the world's highest cog train, sit back, relax and soak in the panoramas.
11. The Broadmoor Seven Falls
While not the tallest, the Broadmoor Seven Falls are widely regarded as the Centennial State's most famous series of cascades. As the name of this privately-owned attraction suggests, this soul-stirring natural phenomenon flaunts seven waterfalls (Bridal Veil, Feather, Hill, Hull, Ramona, Shorty, and Weimer).
You'll often hear people call the Broadmoor Seven Falls "the Grandest Mile of Scenery in Colorado." That's because the surrounding landscape gives a wow effect with a mix of forests, prairies, valleys and rock formations.
If you travel to Denver and don't catch a show at Red Rocks Park and Amphitheatre, were you even really there? Jokes aside, this iconic entertainment venue is one of the most impressive sites in the states.
The remarkable juxtaposition between natural and man-made really sets it apart; fiery rock formations beneath the star-flecked night sky and a stage that's welcomed some of the most talented musical acts of all time. Red Rocks Park and Amphitheatre also hosts other types of awesome live events like yoga and classic drive-in movies.
13. Unaweep-Tabeguache Scenic and Historic Byway
Unaweep-Tabeguache Scenic and Historic Byway links the towns of Whitewater and Placerville. Along the way, this staggering gorgeous route winds through a wild tangle of jagged cliffs, deep canyons, ancient riverbeds, deserts, working ranches, cow pastures and grassy knolls.
My advice for navigating the Unaweep-Tabeguache Scenic and Historic Byway is to put together a cruise-worthy playlist, pack ample car snacks and prepare to stop a lot to snap pics of the otherworldly beauty that's all around you.
14. James M. Robb – Colorado River State Park
Perched along the Colorado River in Mesa County near Grand Junction, James M. Robb – Colorado River State Park has been wooing tourists with its waterfront charms since 1994. This 890-acre bucket-list destination is divided into five sections, all with river access.
Moreover, there are miles of hiking and biking trails as well as swimmable beaches, lakes for fishing and boating, picnic areas, well-maintained campsites and endless opportunities for wildlife viewing.
15. Black Canyon of the Gunnison National Park
Upon first seeing the sight of Black Canyon of the Gunnison National Park, you'll wonder how a place this amazing actually exists. This must-see western Colorado attraction sells itself as having some of the steepest cliffs and oldest rock formations in North America.
And you know what? We're totally buying into all of it. Of course, travelers don't go to Black Canyon of the Gunnison National Park just to stand in awe. The best way to soak it all in is to get out and traverse the many hiking trails.
16. Ouzel Falls, Estes Park
Rocky Mountain National Park is a popular national park, placed in Colorado. This national park has a mysterious gem – Ouzel Falls, situated on the Wild Basin Trail. It is a perfect option for nature lovers who want to enjoy an incredible waterfall with a natural greenery view.
Ouzel Falls is an impressive waterfall in Colorado that will surely wow nature lover people. If you want to enjoy yourself the most and explore the waterfalls, you should make your trip around the snow melting.
17. Zapata Falls, Mosca
Our next destination is Zapata Falls. It has one of the interesting hiking trails – that is perfect for adventurous travelers. So, if you are adventurous enough and won't mind scrambling over rocks and crossing through ice-cold water to grab the maximum outcome at the end – then this place is a good option for you.
It gives you a natural water hole to relax and chill in. After a hectic day of trekking up and down, settling below the Zapata Falls can wash all of your tiredness. Also, nothing can be perfect to end a day of these colorful natural wonders.
18. Golden Gate Canyon State Park
Searching for a serene place to escape from the hassles of life. The best place to recharge your mental energy is the Golden Gate Canyon State Park. It is packed with exciting activities to pursue.
You can hunt, hike, camp, and explore the massive 12000 acres of land. A plus point for this park is that parking is free. Keep in mind that you will not find Wi-Fi or cell service in the area, so it is the best place to unplug from chaotic life.
Undoubtedly, Colorado is one of the most well-known states in the United States due to its unique character, natural beauty, and numerous tourist attractions. Make sure to visit these top stunning places and create many wonderful memories.