Nowadays, young people are fascinated by tattoo art and body piercing.
In recent years, its demand is growing higher. Many people want to enamor themselves with a specific design or image and want it forever inked on their skin. The number of tattoo artists is also increasing.
Here you will find the list of best tattoo artists in Alabama.
1. Bryan Haynes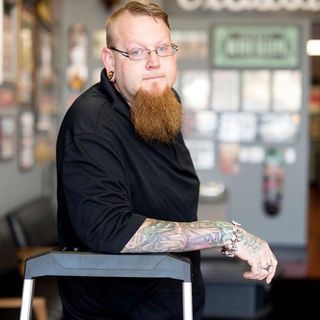 Bryan Haynes is one of the famous tattoo artists of Alabama. He is the owner of Classic 13 tattoo Studio. His tattoos are mainly a mixture of Traditional, Neo-Traditional, New School, Celtic, Japanese, Custom lettering etc. Bryan involved himself in tattoo art in 2001.
Before visiting, make an appointment. You can check Bryan's works on his Instagram and Classic 13 tattoo Studio profile.
2. Brittanya Watkins
Brittanya Watkins is one of the best female tattoo artists. She is also working in Classic 13 tattoo Studio of Alabama. Most of her tattoos are following Watercolor, Neo-Traditional, and Sacred Geometry styles. Brittanya Watkins started her career of tattooing in 2009. Catch her creations on Classic 13 tattoo Studio site, Instagram and Pinterest profiles.
3. Greg Ashcraft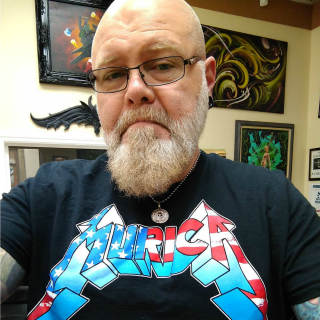 Greg Ashcraft is a well-known tattoo artist. He is known as the owner-operator of Skinworx Tattoo Studio. Over the years, he's creatively progressed to the point that he's only doing extensive artistic tattoos.
Greg Ashcraft's tattoos mainly follow mini & large traditional designs, portraits, wildlife and cover-up styles. He spent much time researching a tattoo to make it perfect and realistic.
Check out this list of the richest person in Alabama.
4. Jarvis Wims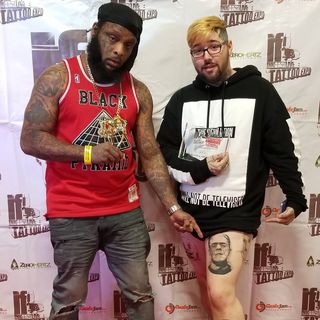 Jarvis Wims is one of the best tattoo artists in Alabama. He is working for Villain Arts studio. Most of the designs of Jarvis are Portraits, Photorealism and Fun anime. Jarvis was also awarded for his designs and tattoo art. You can check his Facebook and Instagram profiles to get a better idea about his creations.
5. Peter Anderson
Peter Anderson is one of the professional tattoo artists. He specializes in traditional American tattoos, photo realism tattoos, and black & grey portrait tattoos. Over the years, Peter has worked at The Bell Rose Tattoo & Piercing. His designs are creative and look very charming too.
Most of the methods are on flowers, nature and quotes. You can visit his studio by making an appointment. To choose the best design, Peter posts his plans on Pinterest and portfolio sites.
6. Marcos Cortinas
Marcos Cortinas is one of the talented tattoo artists. He has been working in Classic 13 Tattoo studio for more than years. But Marcos has been tattooing since 1997. Knowledge and unique ability to catch insights give him an impressive reputation among customers. You can visit him Monday, Tuesday, Friday & Saturday at Classic13 Tattoo Studio of Birmingham. Check Marcos's Instagram profile to get his latest and best designs.
7. Susanna Graham
Susanna Graham is another famous female tattoo artist. She is a Tattoo & Body artist of Art I Facts studio. Most of Susanna's tattoos are related to nature, wilderness and traditional geometric styles. She also can make excellent and large artistic tattoos. You can check her designs in the Art I Facts official website or in her Instagram profile.
8. Emily Dearmon
Emily Dearmon is one of The Bell Rose Tattoo & Piercing studio's best tattoo artists and body piercer. She specializes in custom work from American traditional, Black and Grey, Japanese, portraits, photorealism, cover-up, and walk-in tattoos.
If you want to go to her for body piercing or tattoo art, you must take an appointment earlier. Most of the designs of Emily Dearmon are based on flowers, nature and wilderness. You can check her profile to choose your own tattoo.
9. Logan Tyler
Logan Tyler is a co-worker of Bryan Haynes and Brittanya Watkins in Classic 13 Tattoo studio. He showed a real enthusiasm for this industry since 2016. Logan is one of the best piercers. You will find various types of design and he has the best collections for body piercing. Before making an appointment, check his profile to select the best tattoo and piercing designs for you.
10. Rizzo
Rizzo is an American traditional tattoo artist. He has been working in this sector since 2016. Most of his tattoos are on traditional country culture, but he also tattoos neo-traditional and new schools. Rizzo has an outstanding gallery of custom-designed tattoos for his customers. Before making any tattoo, his customers can select from the gallery. Apart from tattoo design, Rizzo is a good painter too! He is working in Classic 13 Tattoo Studio.
11. Jules
Jules is an amazing and talented tattoo artist. He had been working in the tattoo and body piercing sector for more than 15 years. This veteran tattoo artist is a part of Classic 13 Tattoo studio. His works are very realistic. Before visiting Jules, you have to make an appointment earlier. Most of his tattoos are based on animals and wilderness.
12. Fabz Ruffin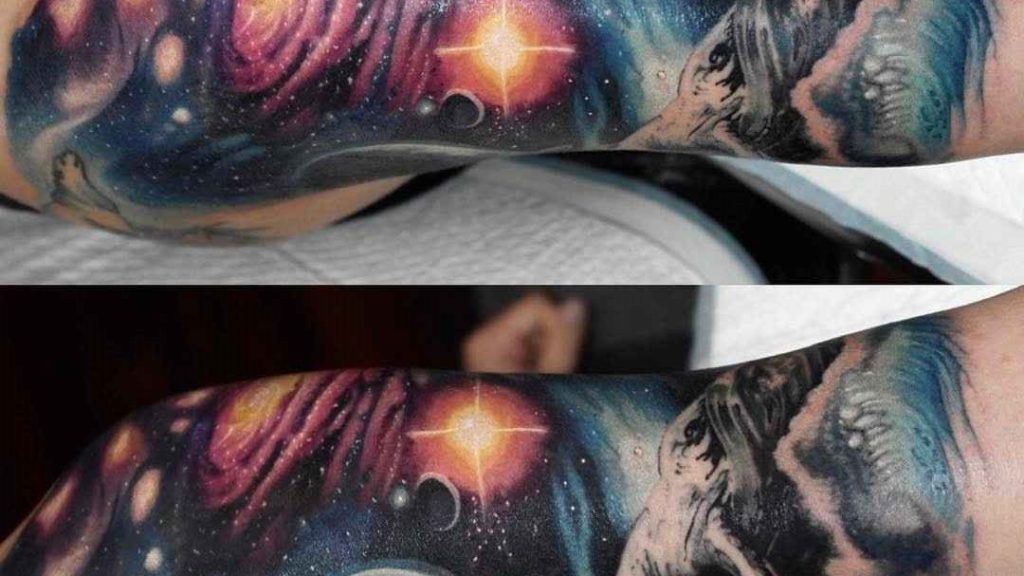 Fabz Ruffin is also a well-known tattoo artist. He is working in Art-I-Facts Tattoo Gallery. Most of his tattoos are of traditional flowers, wildlife, famous quotes and so on! Fabz Ruffin is good at making tattoos in Nostril, Daith, Helix, Ear, Naval, Septum too. The general pricing of Fabz Ruffin is $35.
Apart from these, many tattoo artists in Alabama are doing exceptionally well in their own studios. Check their designs and arts before visiting. If you are thinking of getting a tattoo in your arms or chest, you are highly encouraged to visit the above-mentioned best tattoo artists of Alabama.