Growth in both demographics, land size and capacity for economic expansion tend to move in tandem with one another.
Therefore, some of the most populous cities in the United States' state of Arkansas are also among its biggest.
Today, I will be talking about some of the biggest cities in Arkansas with the most recent recorded land size.
1. Little Rock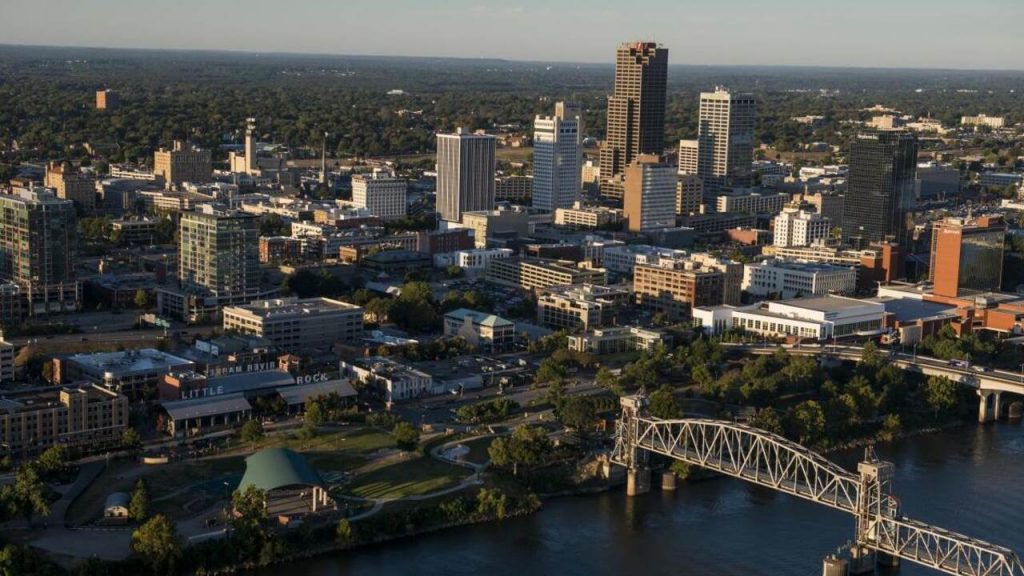 Little Rock, the state capital and biggest city in Arkansas, is the largest city there. It is the county seat of Pulaski County and is situated on the south bank of the Arkansas River. About 193,524 people live in the city.
Little Rock is named after a rock structure near the Arkansas River and became a city in 1831. It serves as the state's center for politics, culture, commerce, and transportation.
2. Jonesboro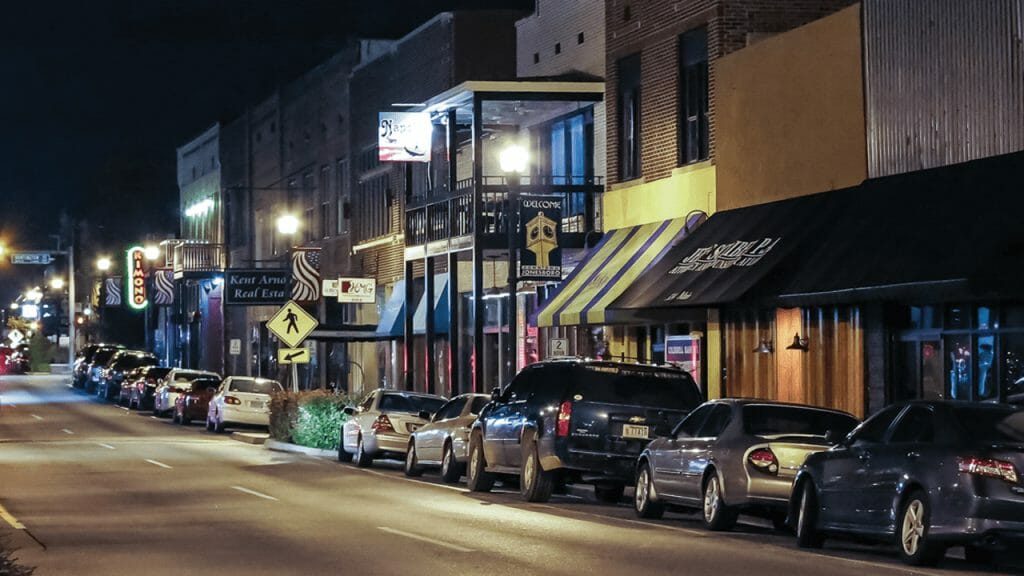 With 67,263 inhabitants, Jonesboro ranks sixth in terms of population in Arkansas and is the second-biggest city in Arkansas. The city is one of the two county seats for Craighead County and is situated atop Crowley's Ridge in the northeastern region of the state.
Northeastern Arkansas's economic and cultural center is in Jonesboro, and it also serves as a regional hub for industry, agriculture, medicine, and education.
3. Fort Smith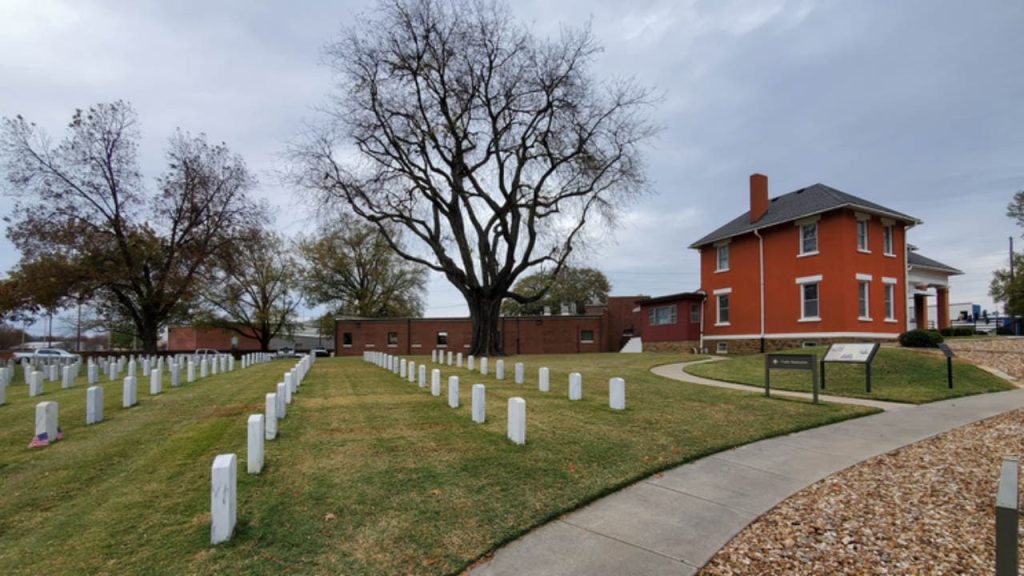 One of the two county seats for Sebastian County is Fort Smith, the second-most populous city in Arkansas. The city is situated close to the Arkansas–Oklahoma border, where the Poteau and Arkansas rivers converge.
Fort Smith was established in 1817 as a military outpost and a fur trade station. Today, Fort Smith is a significant manufacturing hub in Arkansas.
Check out the most expensive cities in Arkansas.
4. Conway
The city in Faulkner's country is Conway. It is a well-known natural beauty and the eighth most populated & fourth-biggest city in Arkansas. The city was founded by Asa P. Robinson. He was the railroad's Little Rock–Fort Smith's head engineer.
Visitors can plan to go to places like Cadron Settlements Park, Hogwild Family Fun Park, Escape Mystery Rooms, Jack's Ultra Sports, Baum Gallery, and more.
5. Fayetteville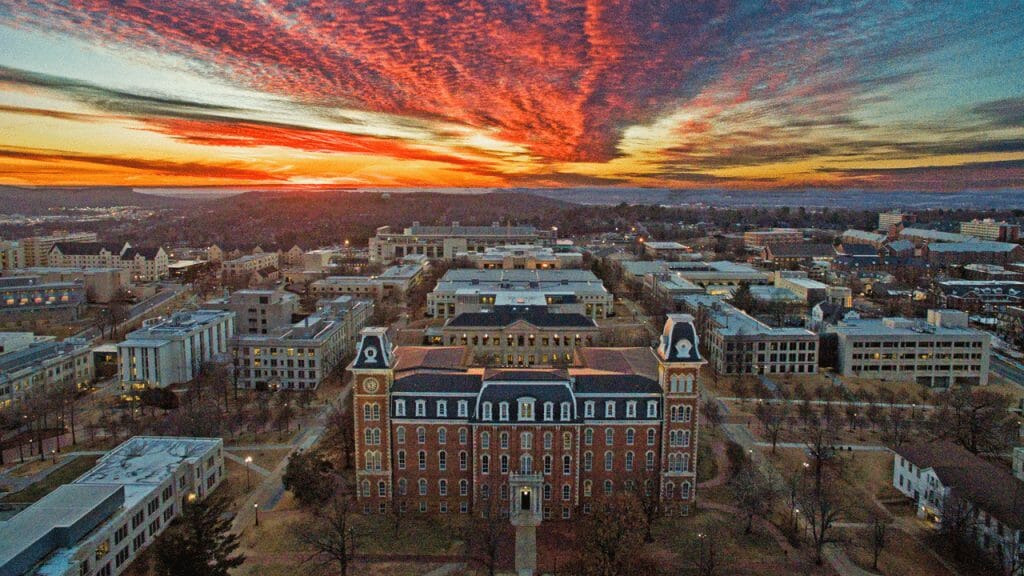 The third-largest city in Arkansas is Fayetteville, which has a population of around 73,580. Incorporated in 1836, the town sits in the heart of Washington County.
In actuality, Fayetteville, Tennessee, where the majority of the city's inhabitants originated, replaced Washington as the city's original name. The largest university in the state, the University of Arkansas, which was founded in 1871, is located there.
6. Springdale
Springdale, which is situated in Benton & Washington counties, is the fourth-most populated city in Arkansas. It has lately seen a population explosion and currently has a population of about 69,797 and is the 6th biggest city in Arkansas.
Indeed, in those two decades, its population increased by 133%. (1990 to 2010). Tyson Foods, the biggest meat company in the world, has its headquarters in Springdale, which is also a major industrial hub.
Take a look at our list of the safest cities in Arkansas.
7. Pine Bluff
The county seat of Jefferson County and the eleventh-largest city in Arkansas is Pine Bluff. It is the largest city in the Little Rock-North Little Rock-Pine Bluff Study and was observed in the Pine Bluff Metropolitan Statistical Area.
The Southeast Arkansas District Fair & Championship Rodeo is held in Pine Bluff, which is also the location of the Arkansas Rail Museum or the Band Museum.
8. Bella Vista
Bella Vista, which was first established as a vacation town, gets its name from the Italian for "beautiful sight," and there are quite just a few things about these biggest cities in Arkansas that look great.
The best of these is its overall first-place quality of life, which has the highest median rent and third-highest median family income ($57,929) of all the places they investigated.
9. Rogers
In the city of Rogers, which has a population of around 56,000, Walmart truly began. Fortunately, you do not have to be Sam Walton to live well there because it ranks third in this category despite having a cost of living that is 7% lower than the national average.
With a 5.7 percent unemployment rate, it ranked third in terms of employment.In terms of amenities, Rogers is placed sixth, and this includes popular restaurants like Abuelo's.
10. Hot Springs
The charming vacation town of Hot Springs is located in the Garland region. Hot Springs National Park, Rocky Tower, Bathhouse Row, Lake Ouachita Scenic Trail, Oaklawn Racing and Gaming, and Garvan Woodland Gardens are the most popular attractions in Hot Springs, Arkansas, and they shouldn't be missed by visitors while they're there. The name "Hot Springs" refers to the biggest cities in Arkansas located in the mountains, where one can observe natural hot springs.
11. Bentonville
Bentonville, a beautiful city in Benton, is well-known for its works of art. Paintings, sculptures, outdoor art, and museums may all be seen nearby in downtown Bentonville. Other must-see sites in Bentonville include a library, an art studio, restaurant, and a location for outdoor performances. It is one of Arkansas' best cities and is well known for its descriptions of art.
12. Siloam Springs
With only 15,000 people, Siloam Springs is a lot smaller city than Jonesboro. It is well-known for its springs and rivers. It is also renowned for its yearly Dogwood festival which brings in about twice as many people as the biggest city in Arkansas. They were primarily interested in Siloam Springs' performance in terms of employment and crime rate (it was the fourth-safest city).
13. Batesville
With a population of just over 10,000, Batesville, on the list of the ten best communities in Arkansas, is also the smallest. Given that Batesville scored as the seventh-safest town they're looked at, its inhabitants are safer than the majority of others in the state. Despite being small, it didn't come in last for facilities; instead, it came in 24th.
14. River Mountain
One of the well-known cities in Arkansas is Fayetteville. It is considered to be among the biggest cities in Arkansas to live in. Nearly 143.5 square kilometers are occupied by the city.
It is well-known as a community with an inventive attitude, a hub for higher education, the "Athens of the Ozarks," and a "hilly region" because of the seven hills that surround and are located in the city. The majority of people rent their homes, giving residents a suburban vibe.
15. Texarkana
As this double-life-leading location straddles the state boundary, the almost 30,000 people of Texarkana must coexist with those who live in Texarkana, TX. At least the Arkansas side has enough facilities to place eighth in that classification (and claim places like Hopkins Icehouse as its own).
You can agree that Little Rock has the highest, right? On the other hand, the backgrounds of some other cities on the lineup could shock you.